Stan Galiev looks for new opportunities after regaining confidence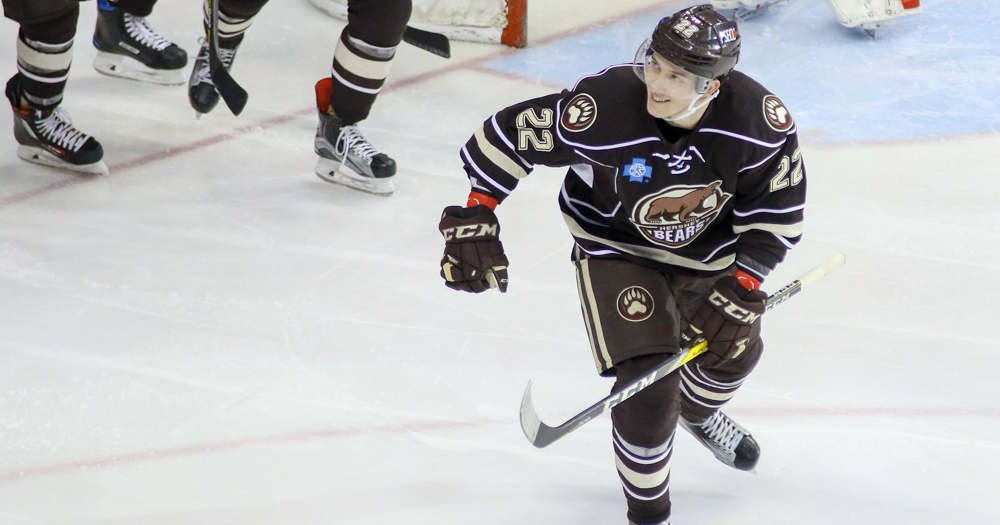 For the first time in his professional career, Stan Galiev played an entire season with one hockey team. No recalls, no assignments, just hockey. But stability in your location does not mean stability in your hockey life.
First, it was injuries. Galiev missed a weekend in October after getting hurt, then missed a month after getting hurt mid-November again. The Russian forward struggled in those first nine games of the year, scoring only two goals and five points.
However, after the second injury, Galiev was one of the hottest players in the AHL. Stringing together two long point streaks (one five-game and one seven-game), and scoring 19 goals and 34 points in his first 35 games back from injury.
But struggles once again began in mid-March. Galiev had an 11-game scoreless streak after that seven-game point streak which began after the trade deadline. The 25-year-old was rumored to be on the trading block, but ended up staying in the Washington organization.
He got his scoring touch back with three goals and seven points in 12 playoff games with Hershey. Now, Galiev feels he's prepared to play full-time in an NHL lineup after playing sporadically with Washington last season. "I just need a good opportunity," he said. "Last year was tough to be in the lineup once per week. It takes your game away, and you don't have much confidence."
He got that confidence back with Hershey during that 35-game stretch by enjoying the game of hockey again. "I just had fun, you know? Scoring goals, getting some points, and helping the team rack those points for playoffs. Like I said before, when you play with confidence, everything is clicking."
Now a free agent, Galiev will most likely be moving on from Hershey and the Capitals organization. "It's going to be interesting. I don't know where I'm going to be. I don't think about it yet. It's up to my agent. He's doing all the work; I just have to prepare for next season. Work hard, train hard.
"It's going to be something different for me."