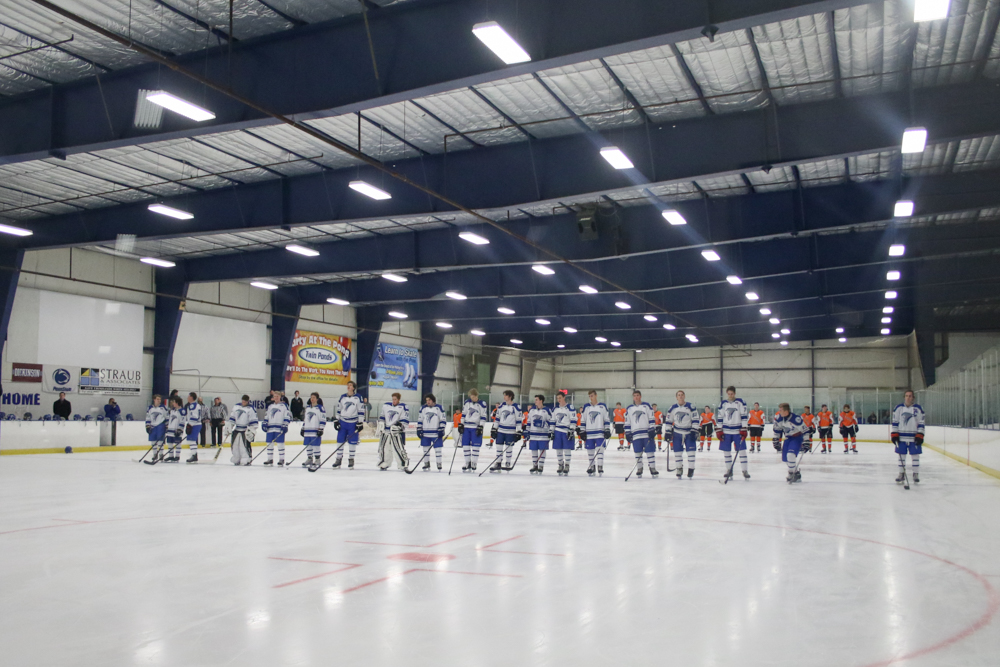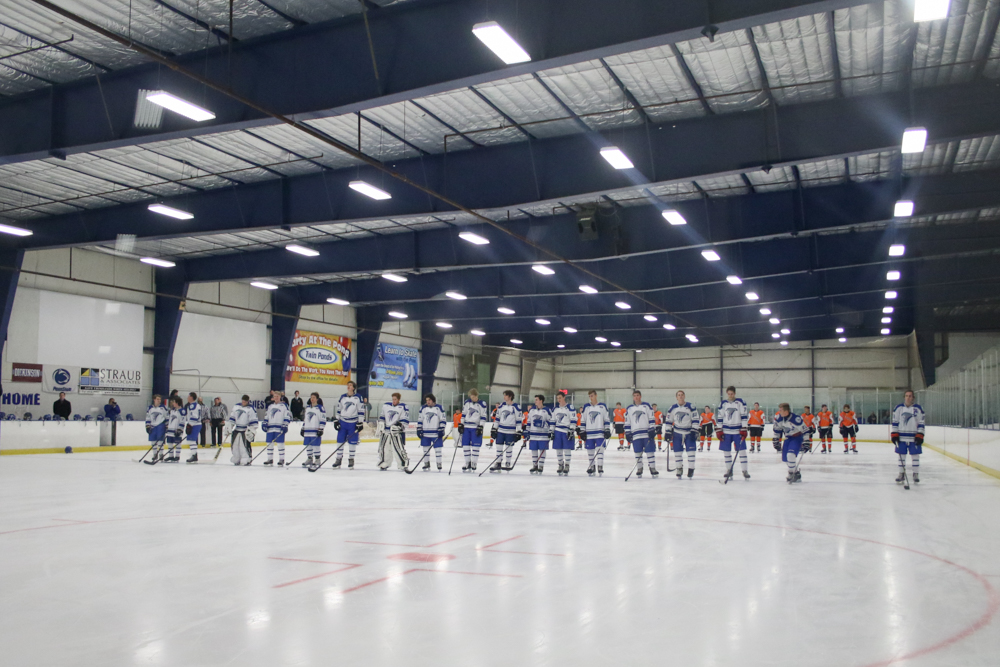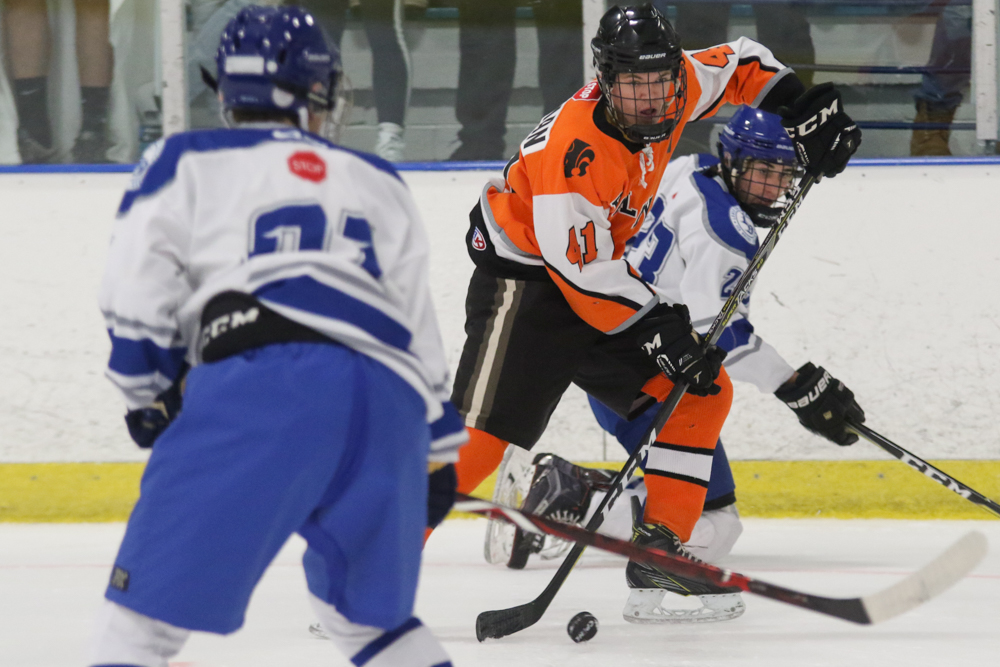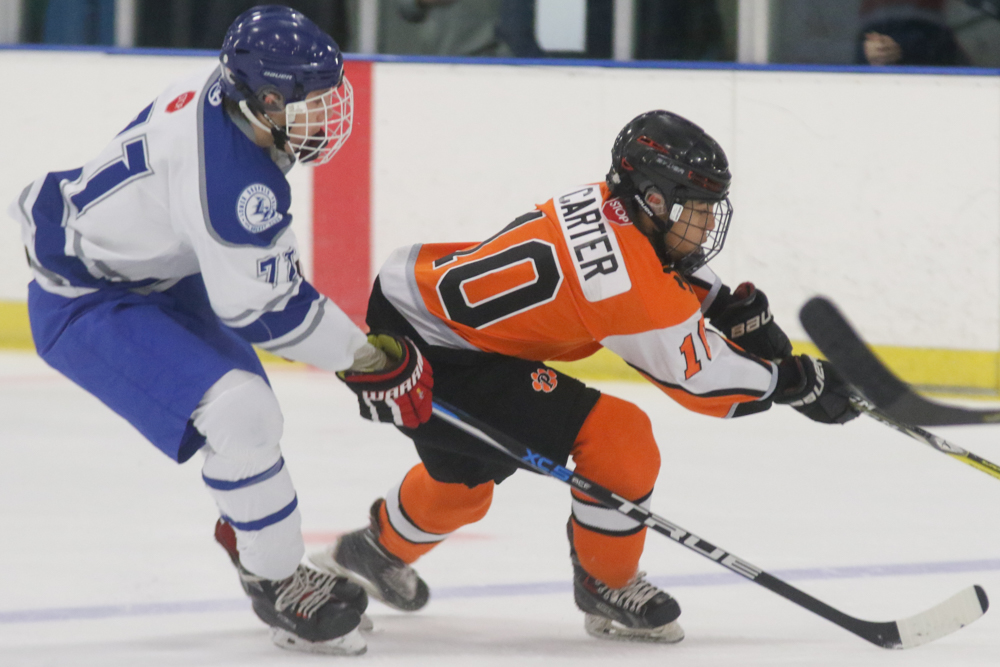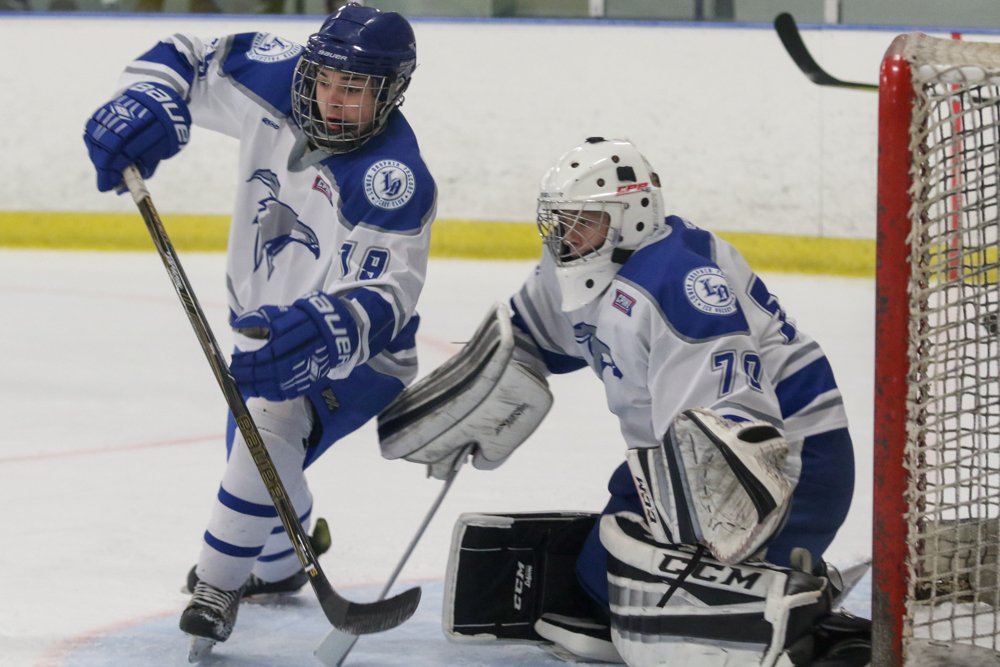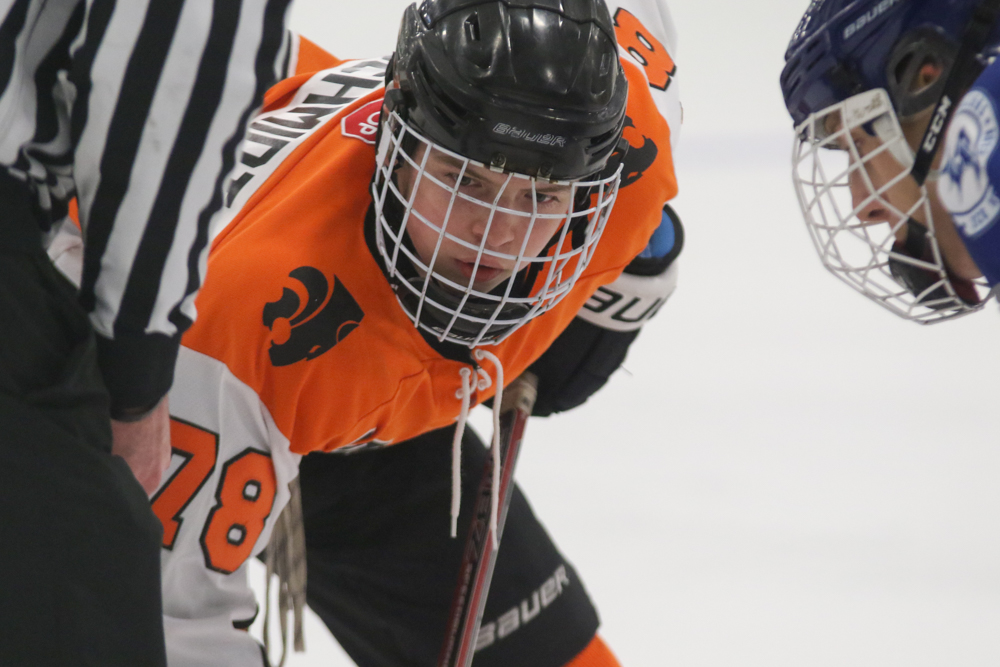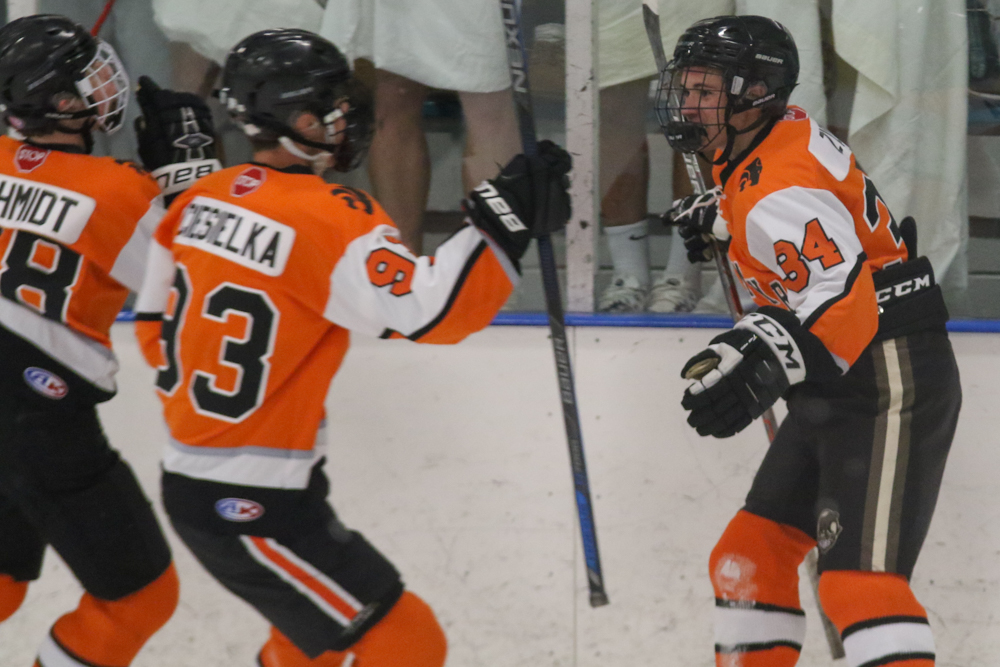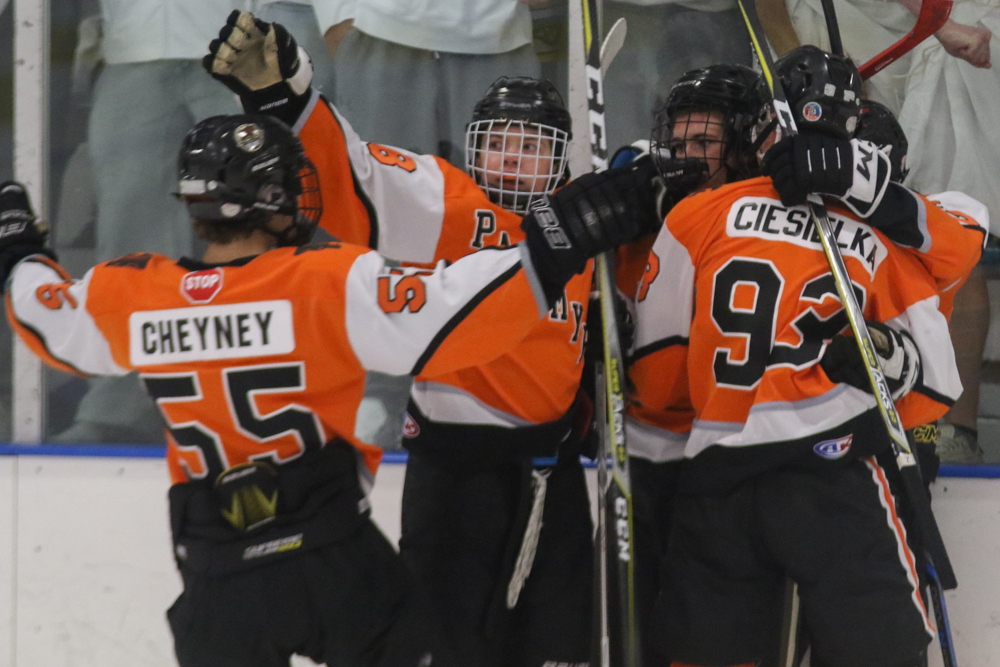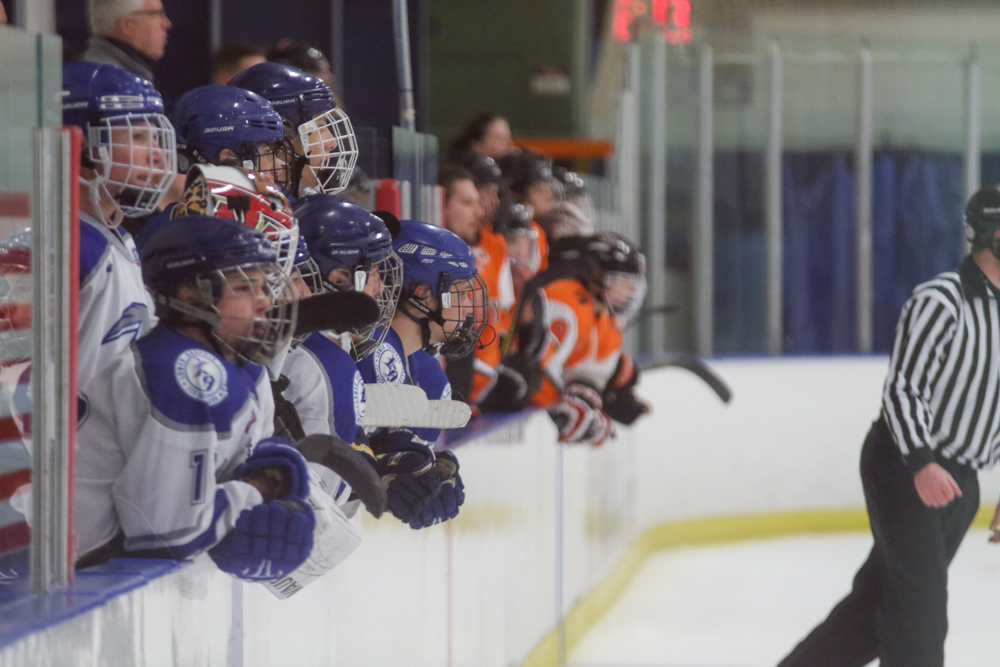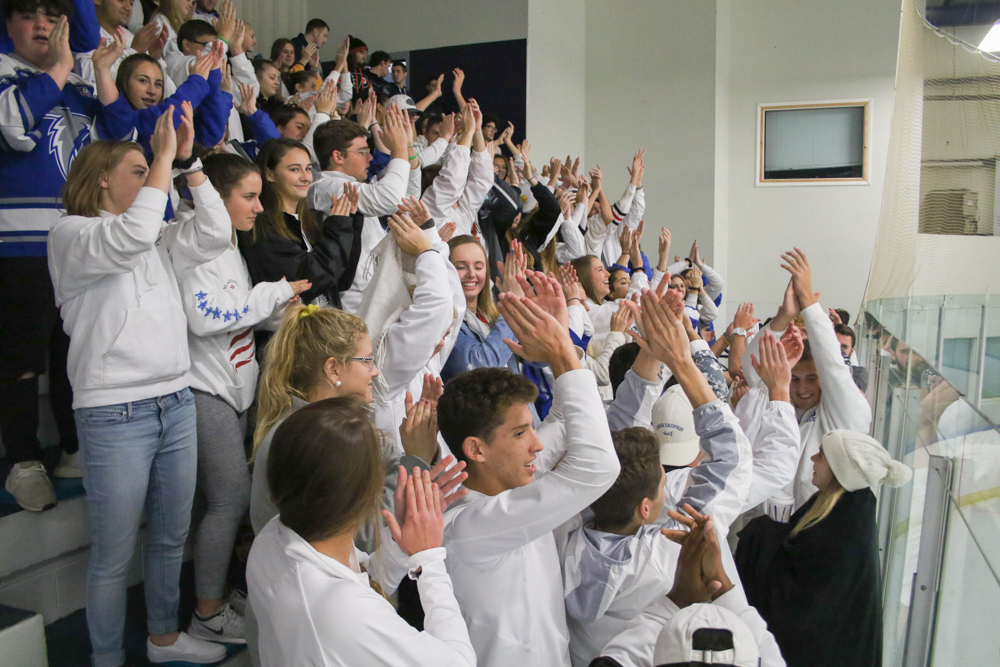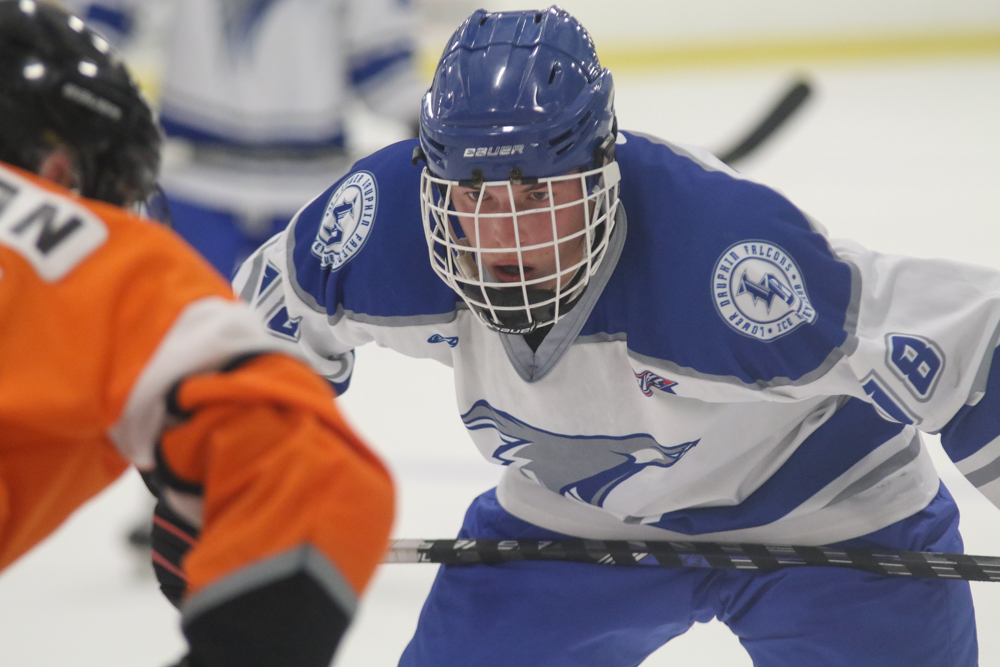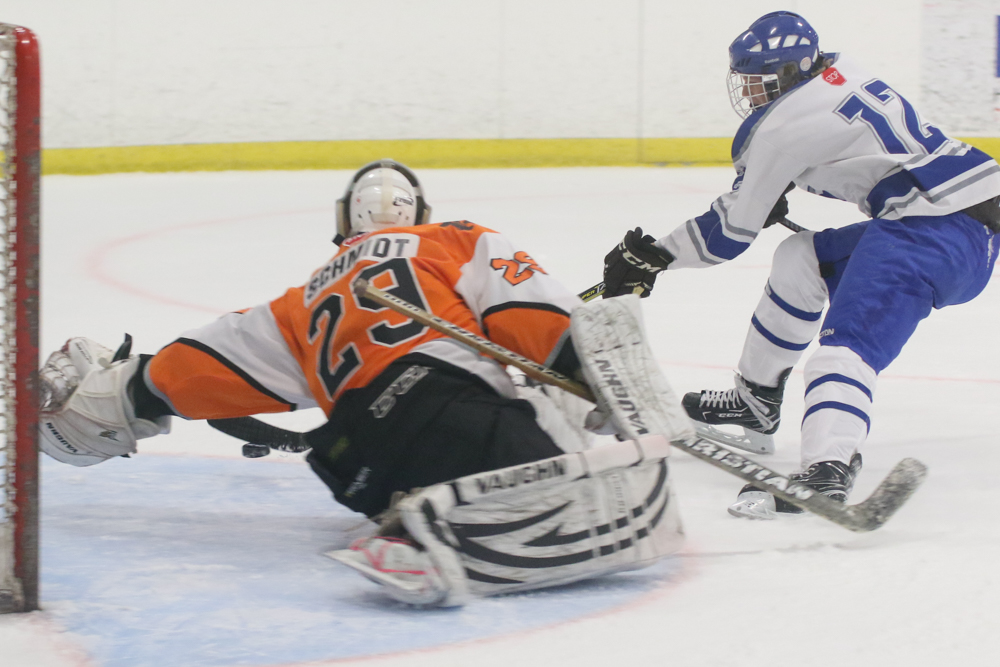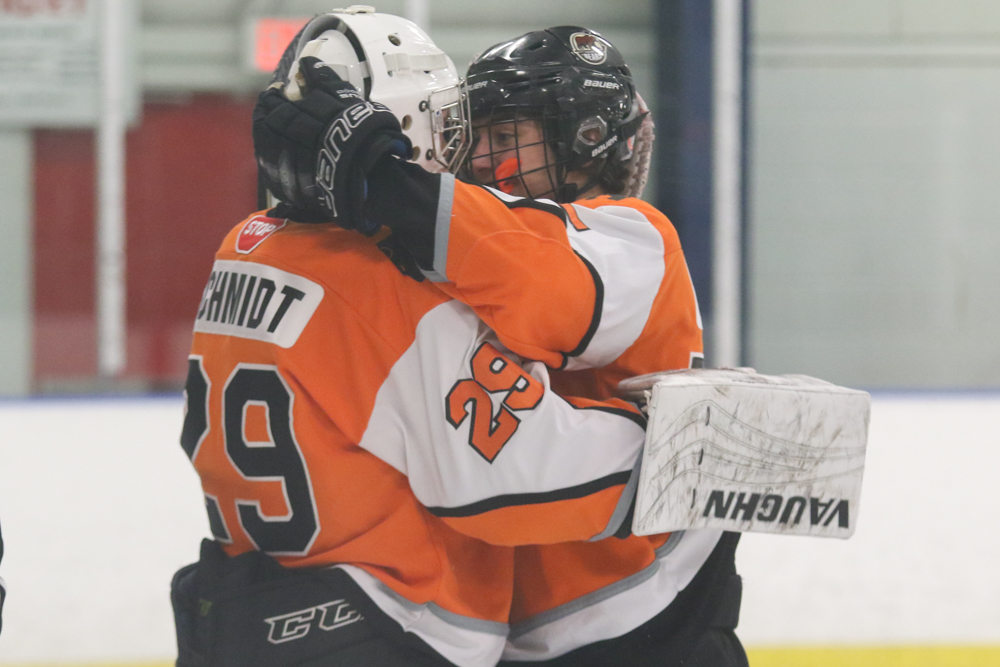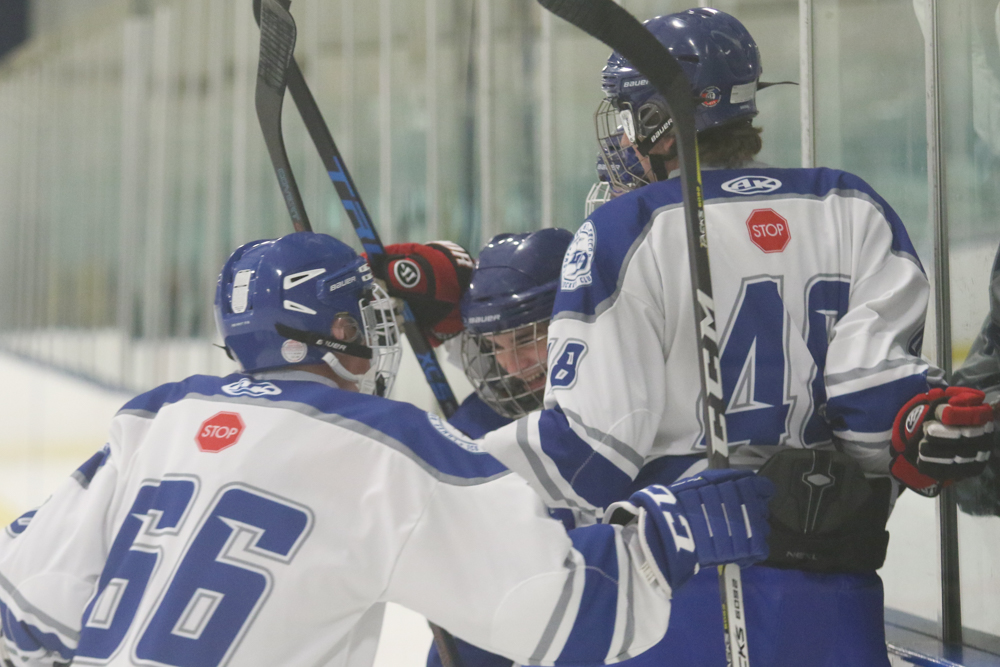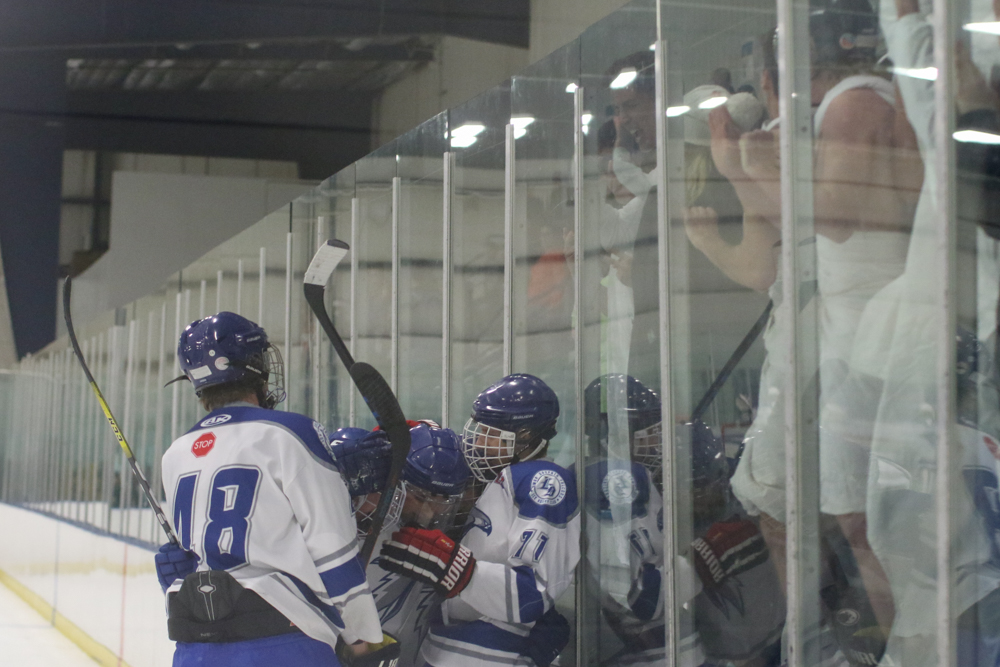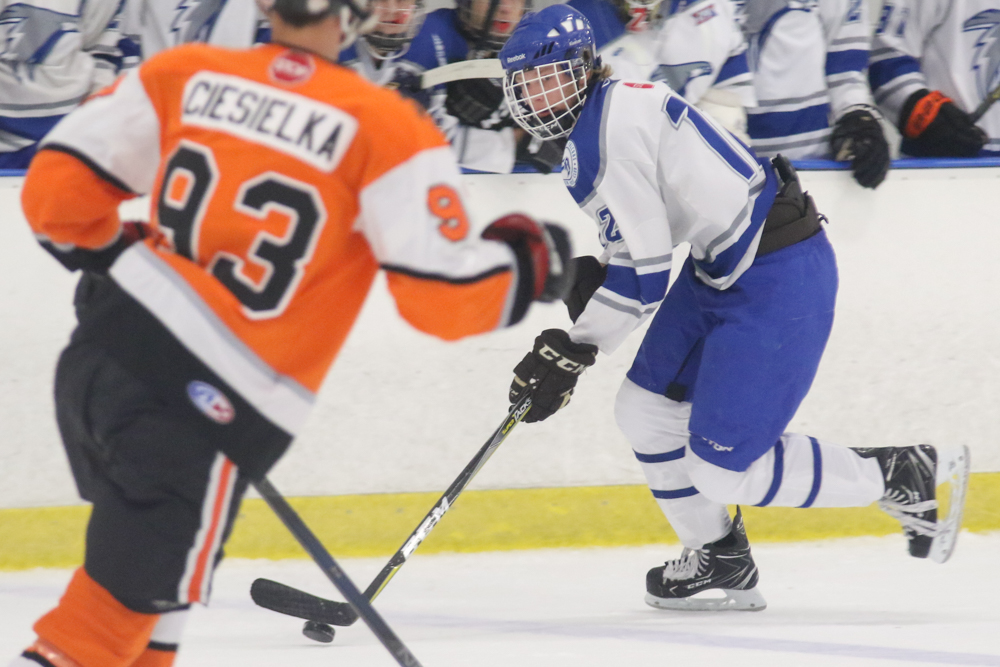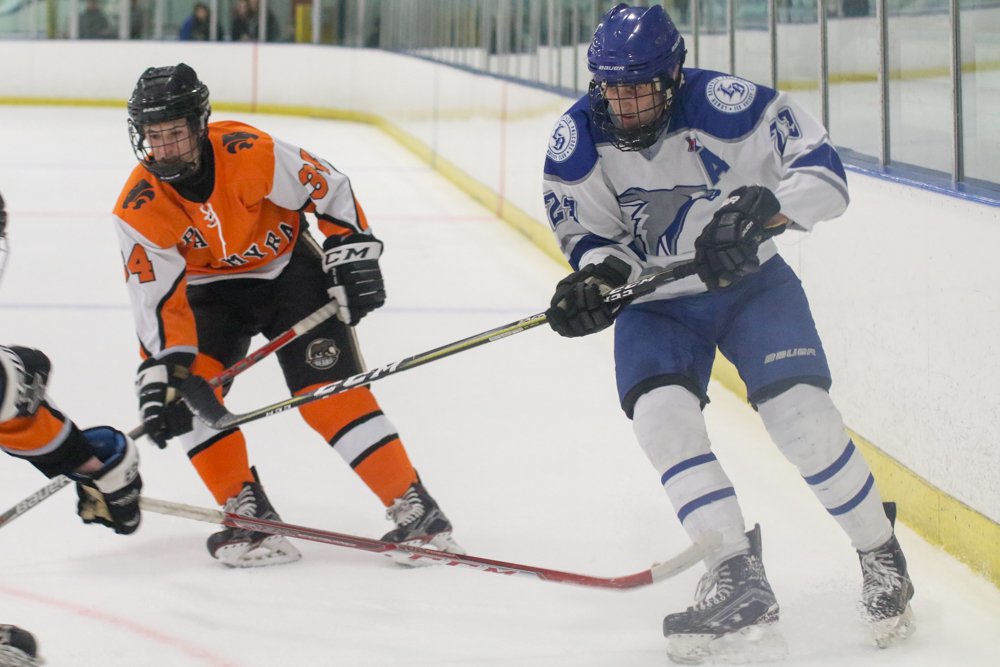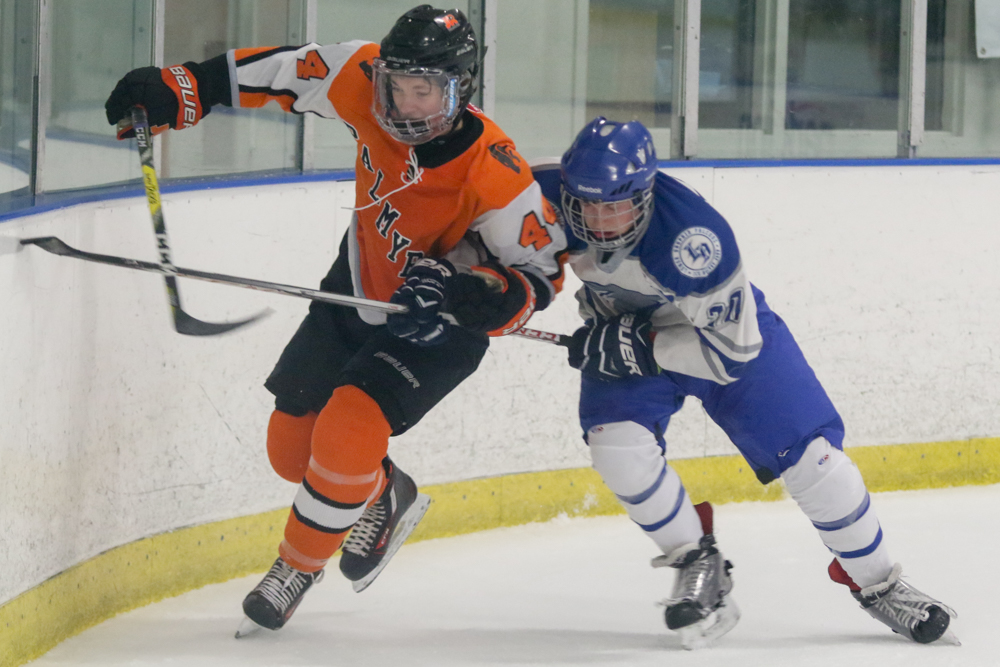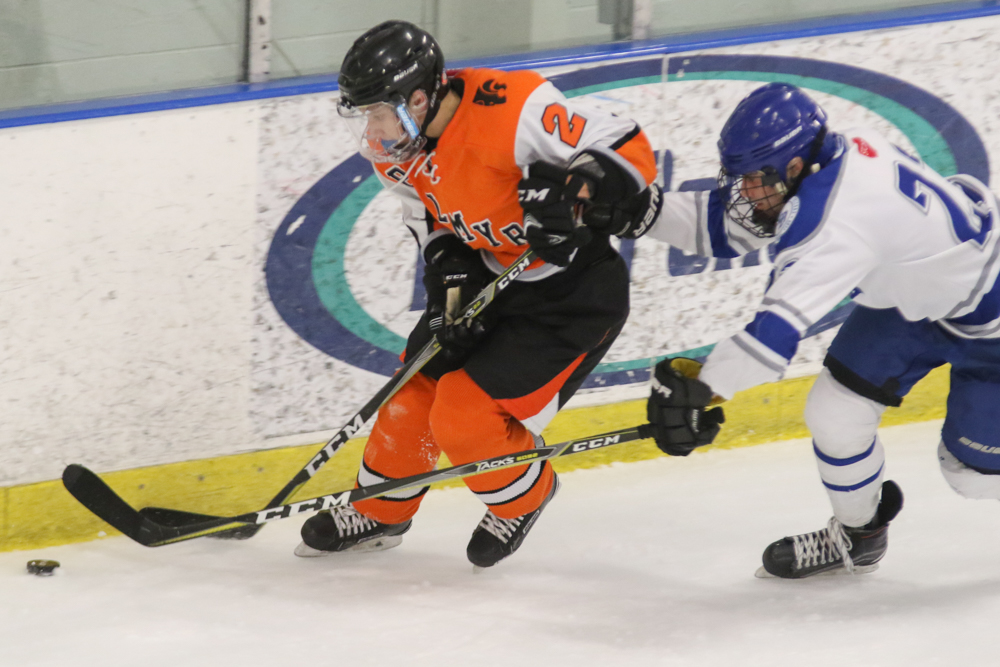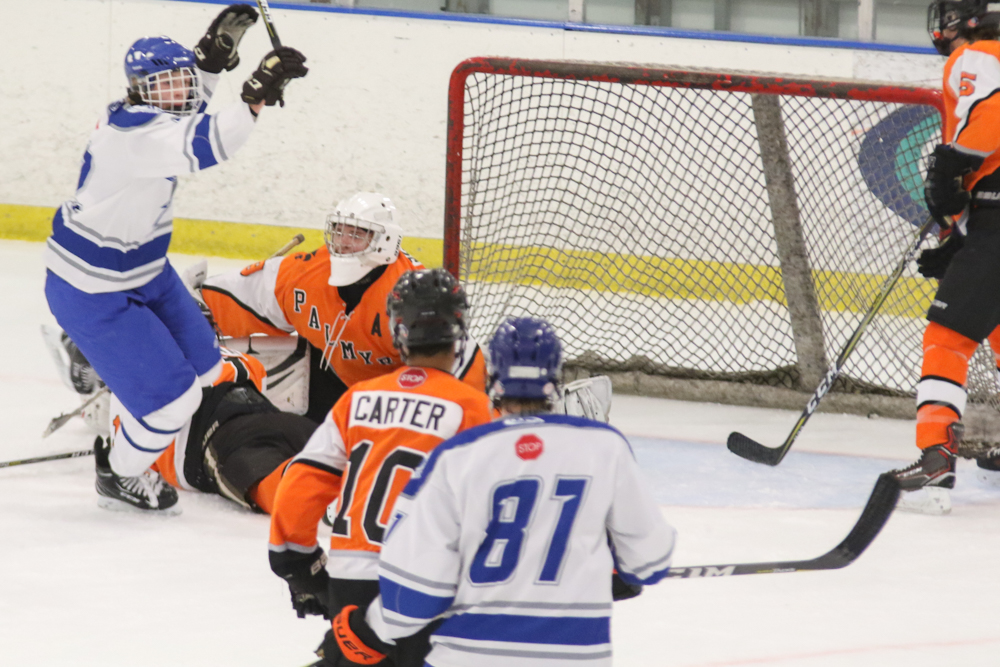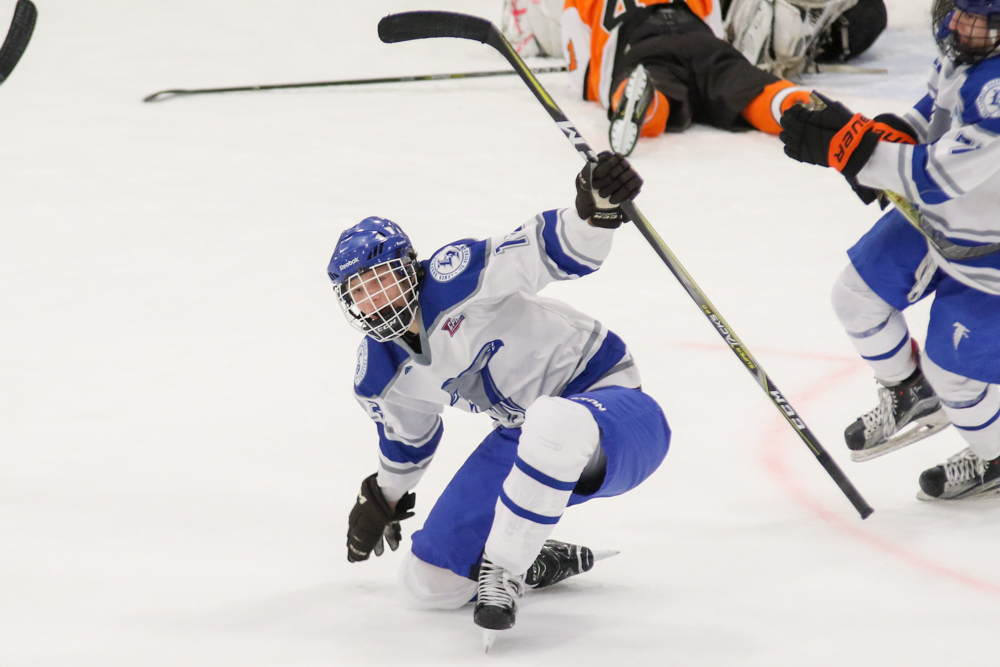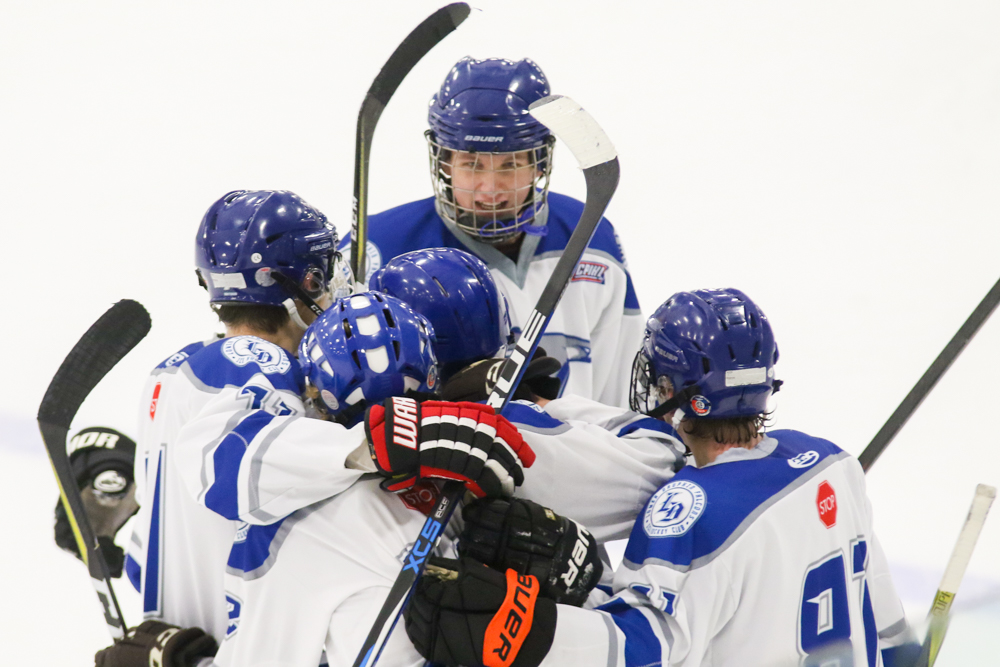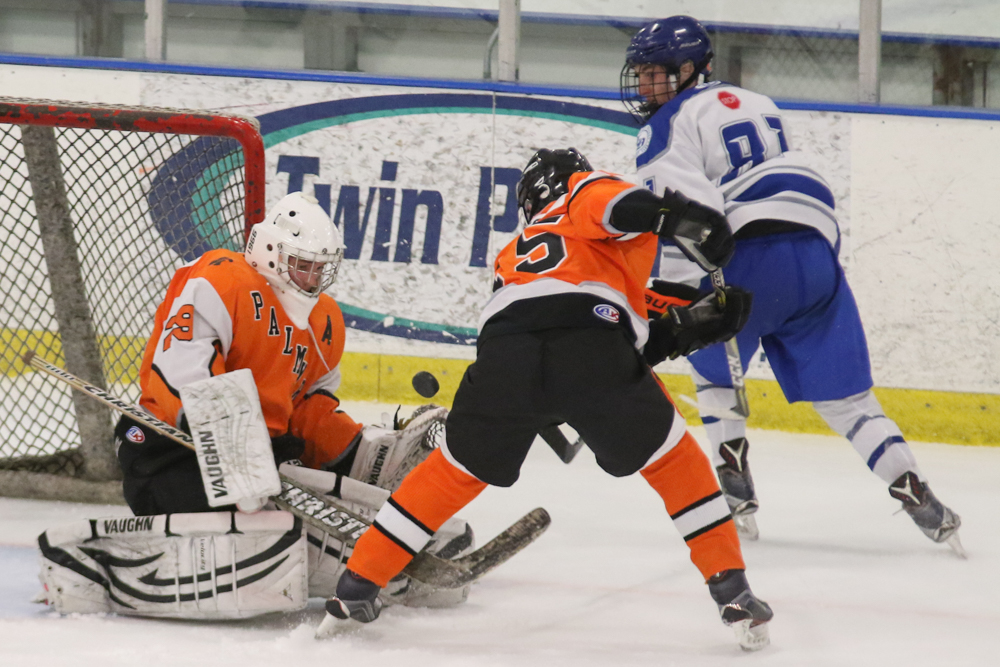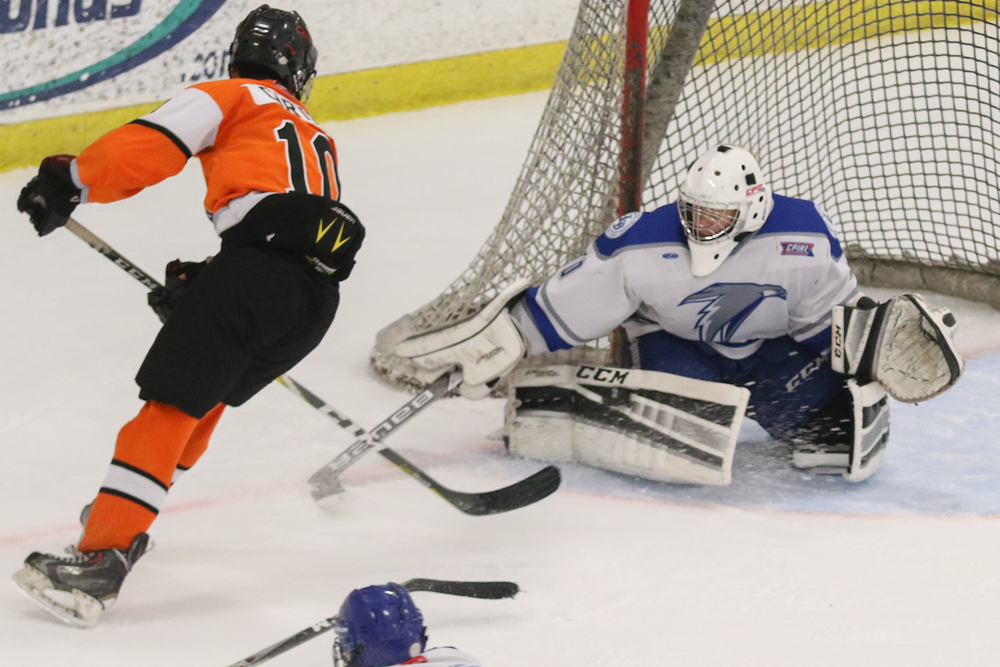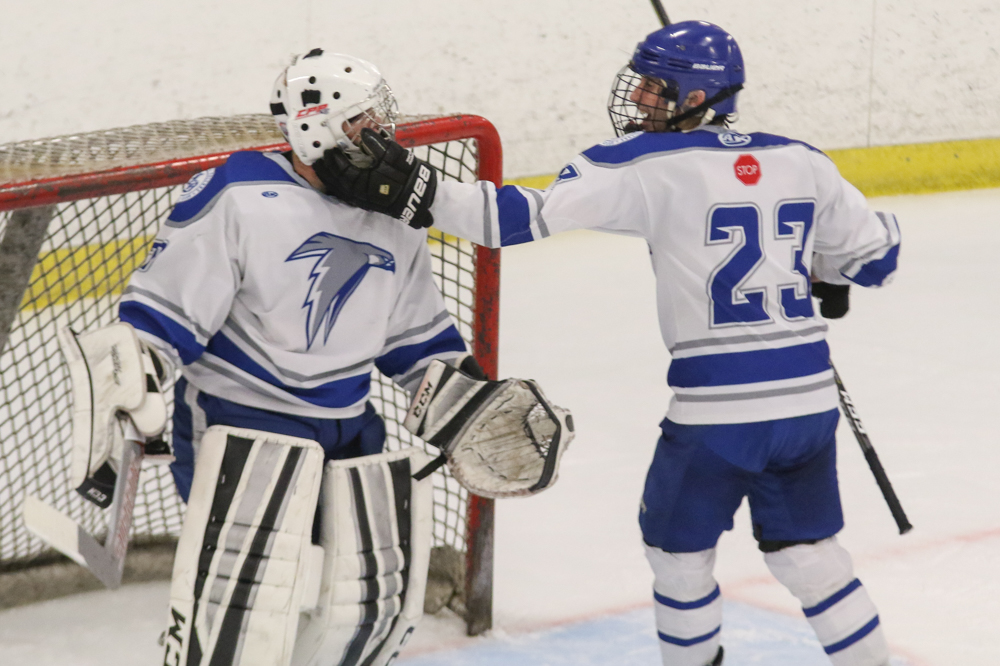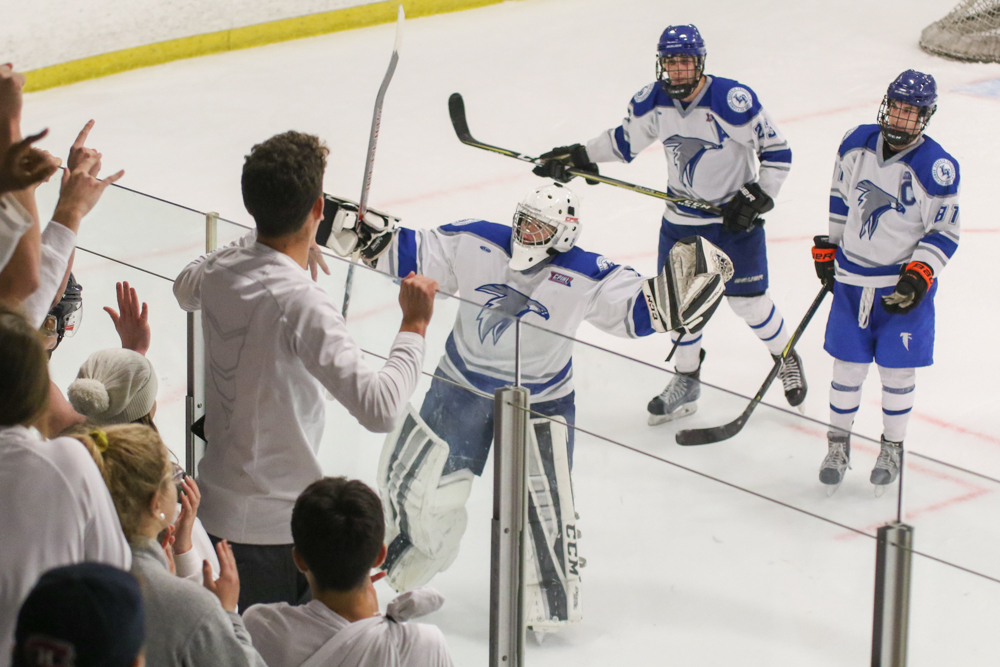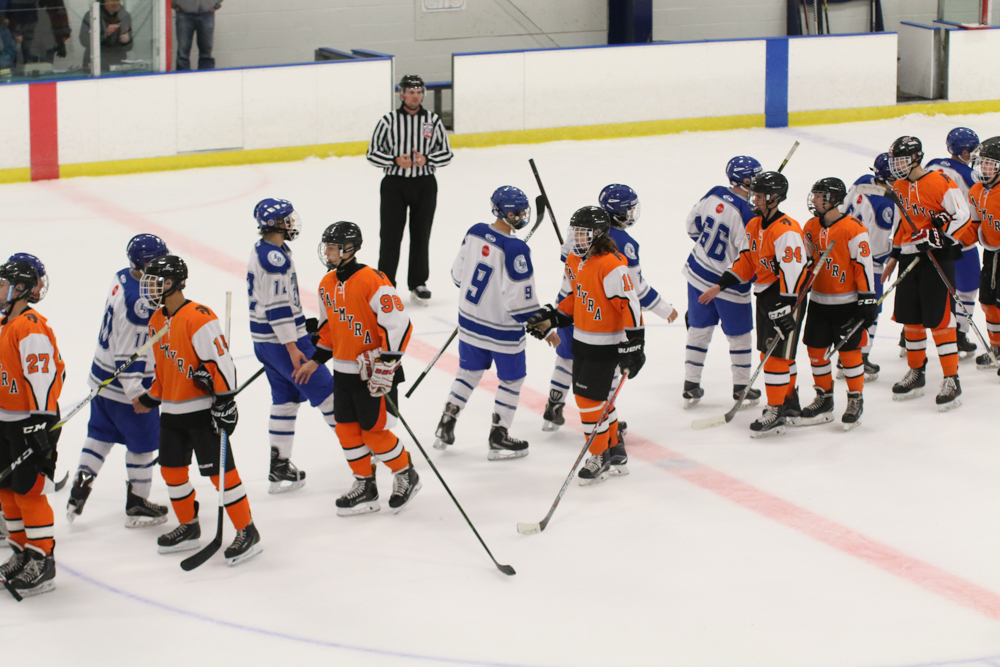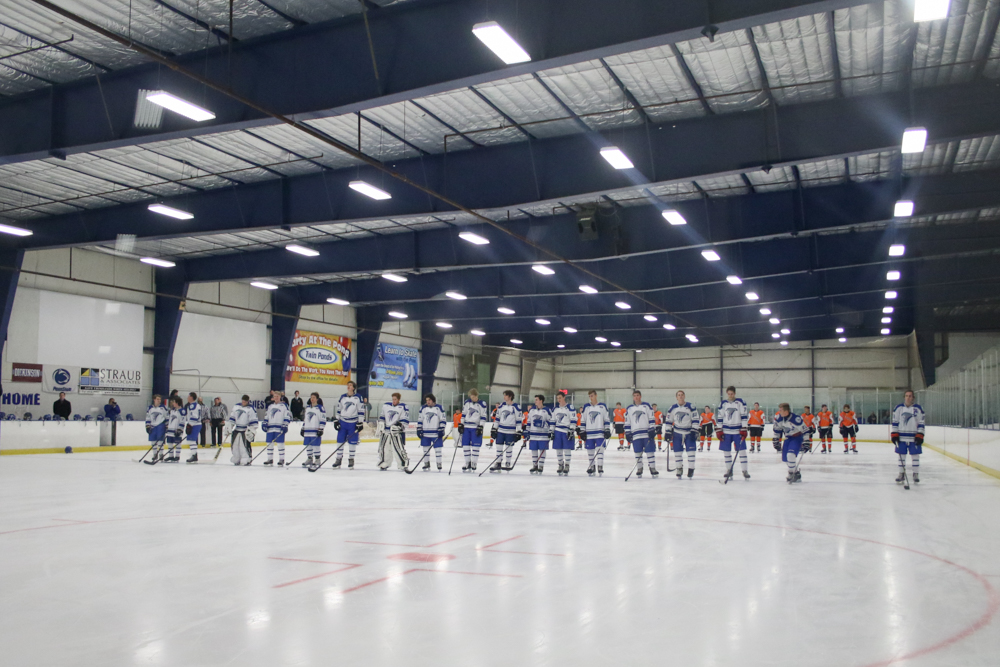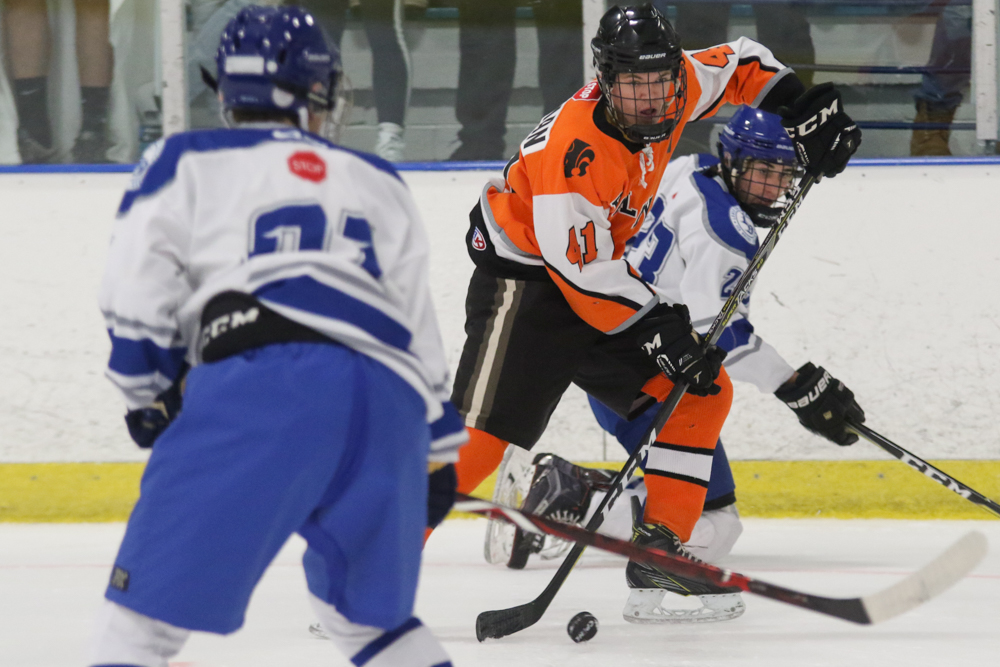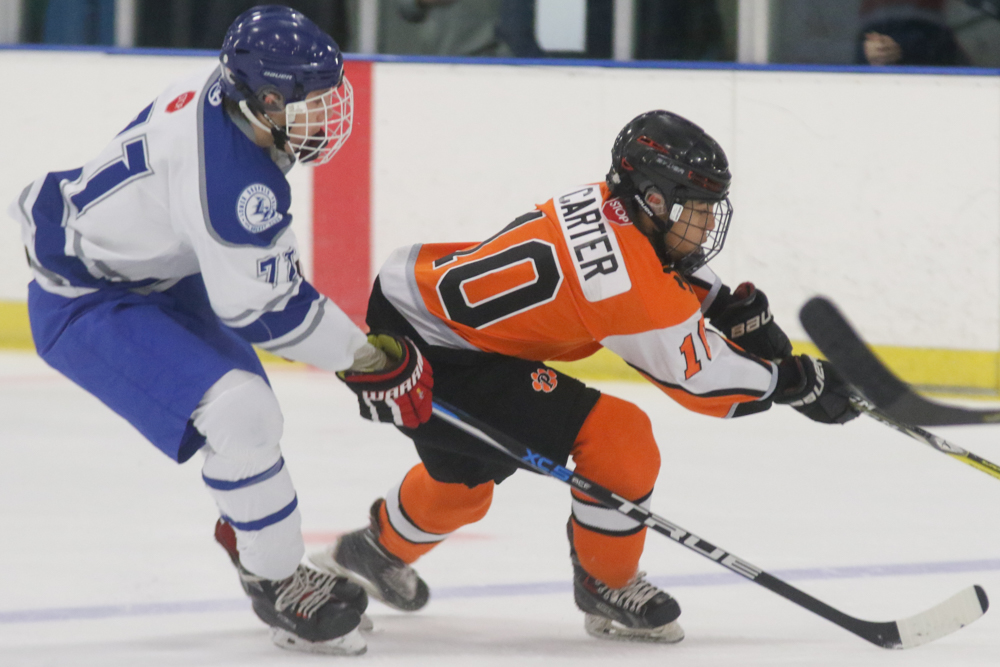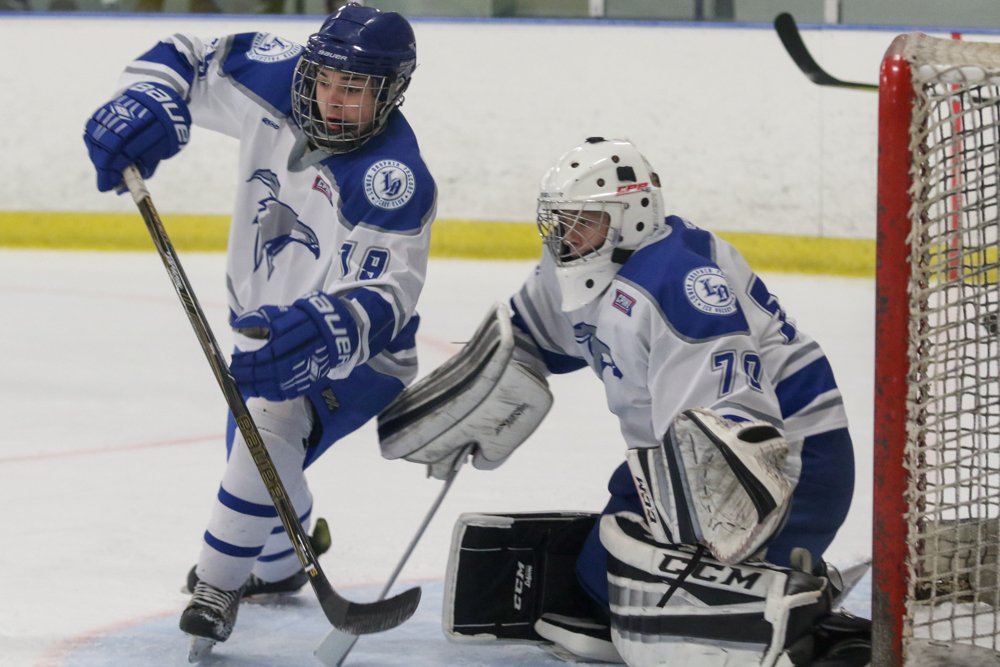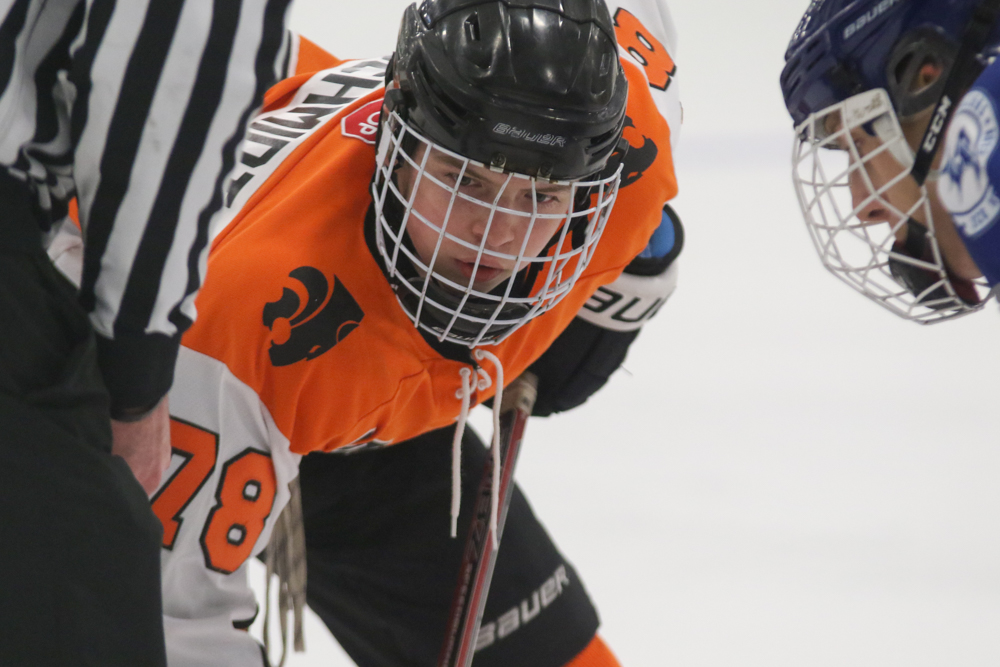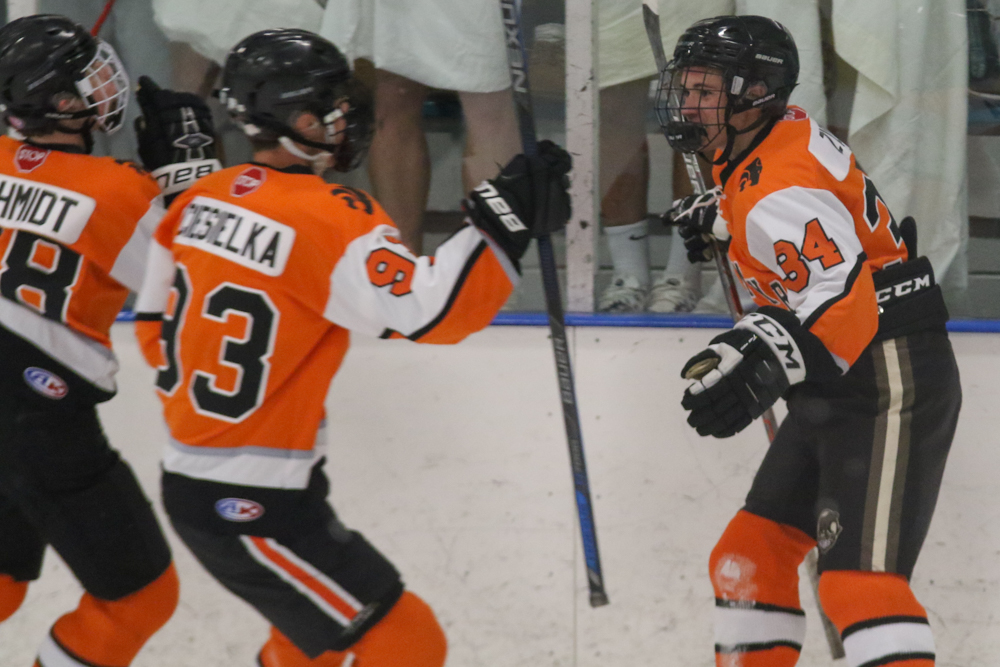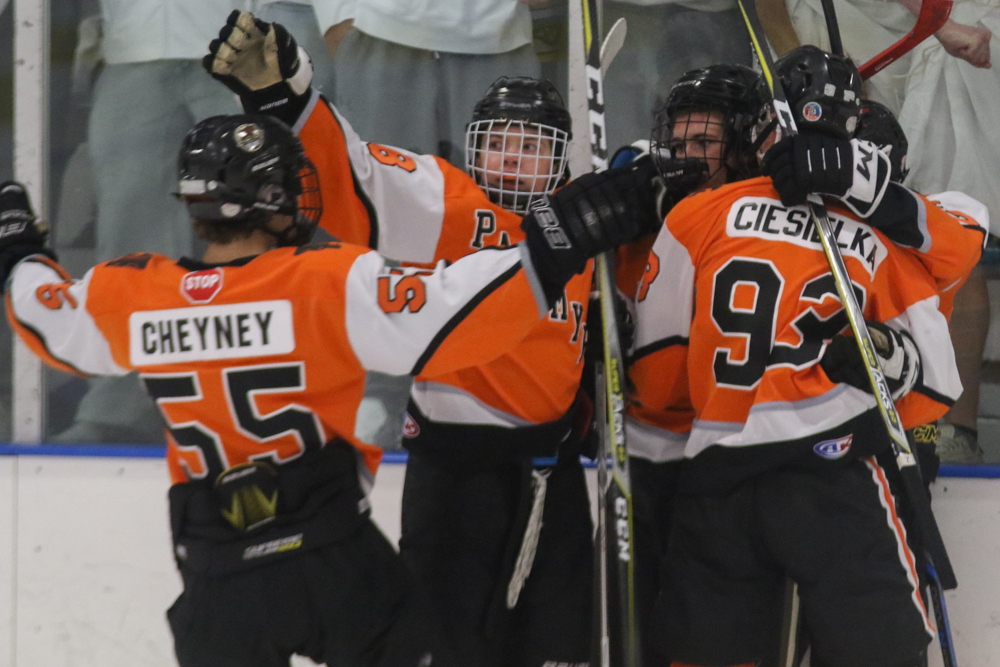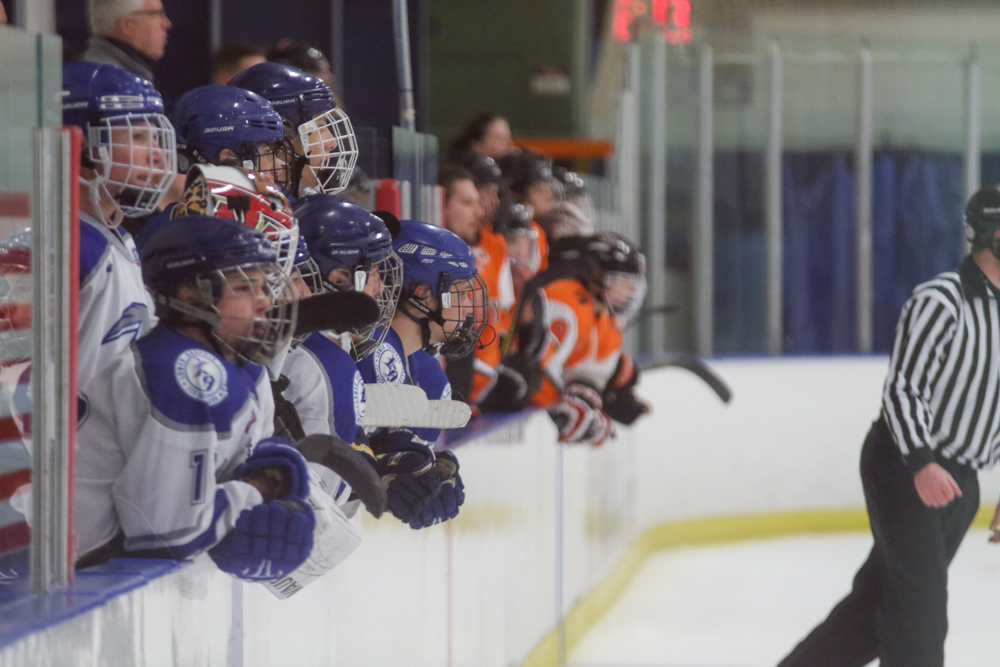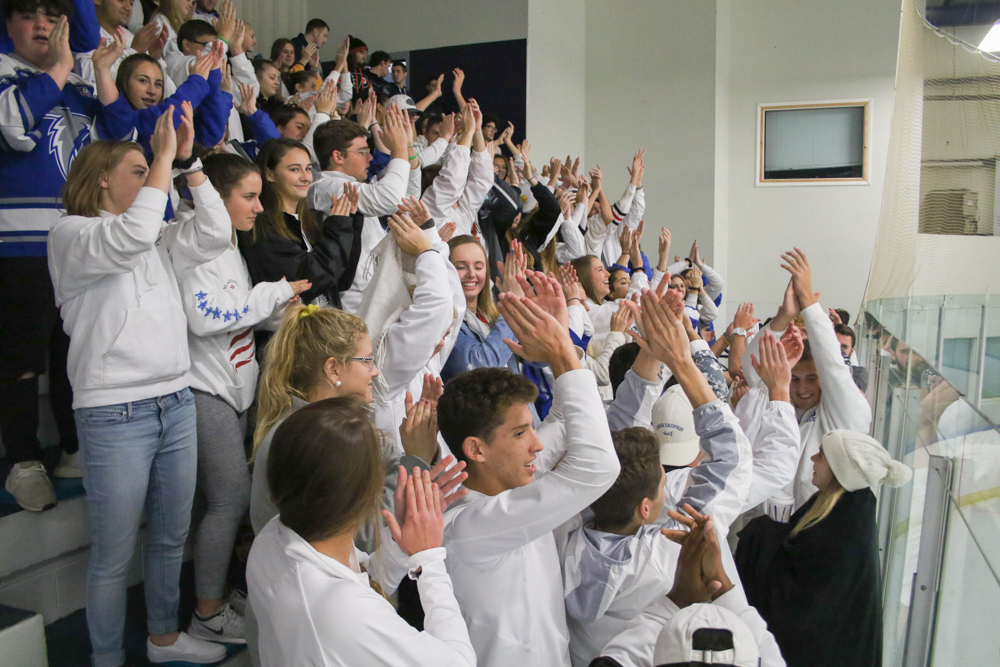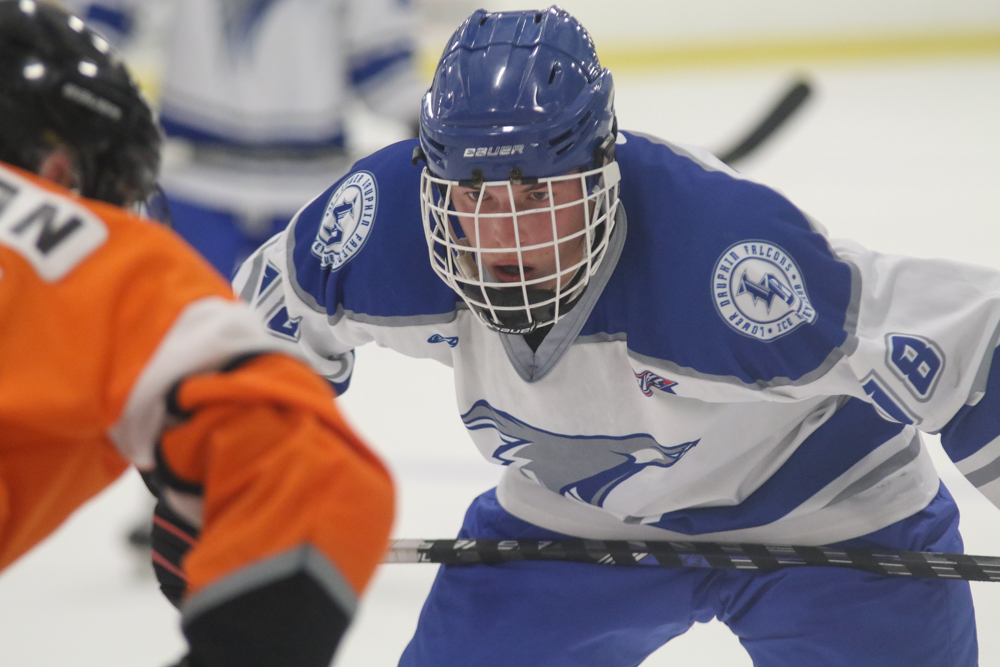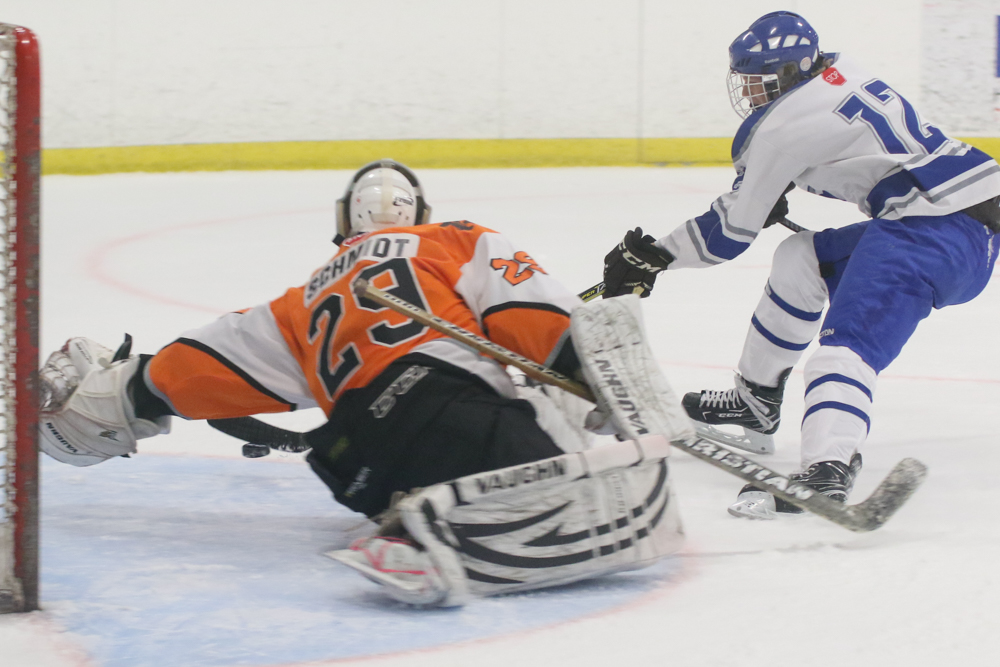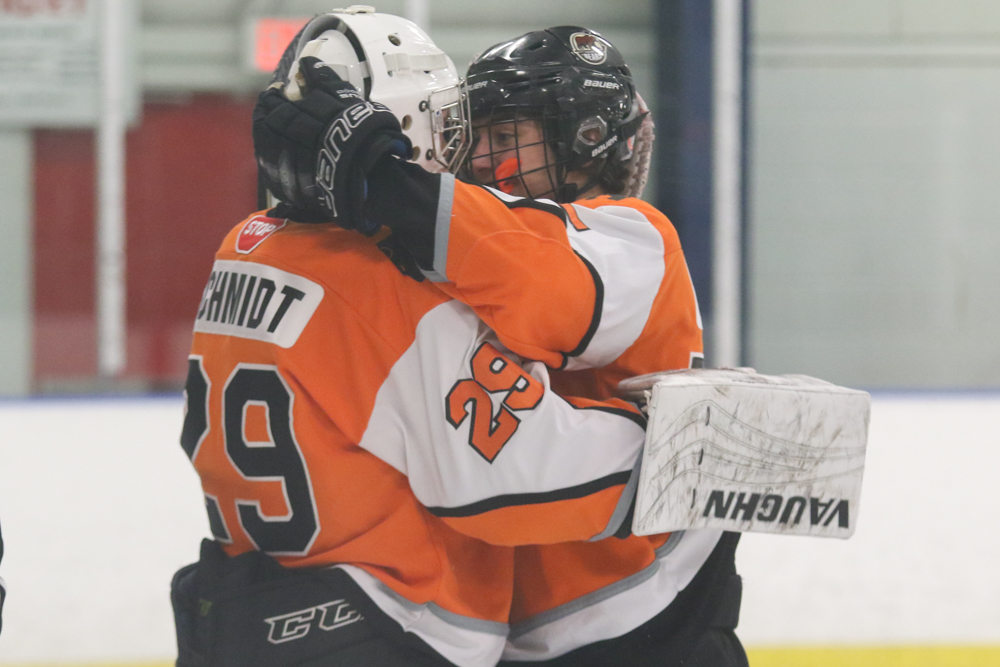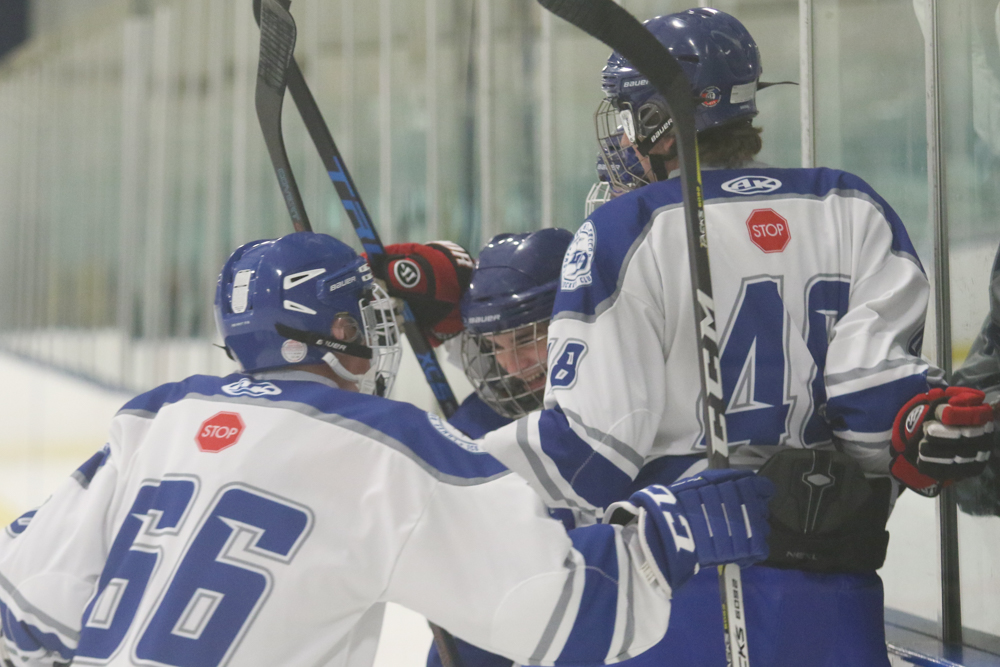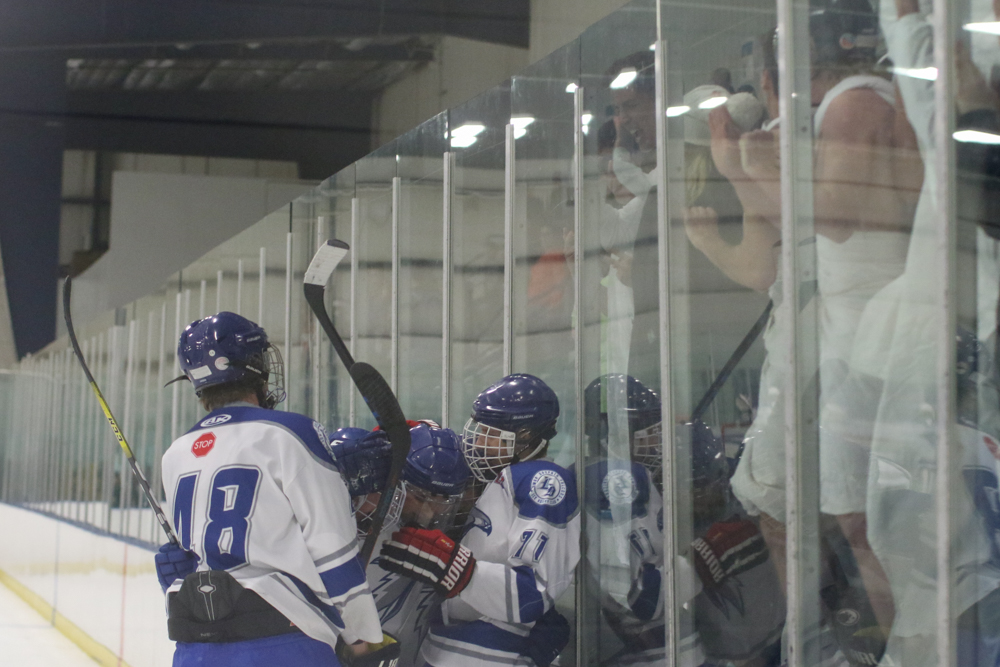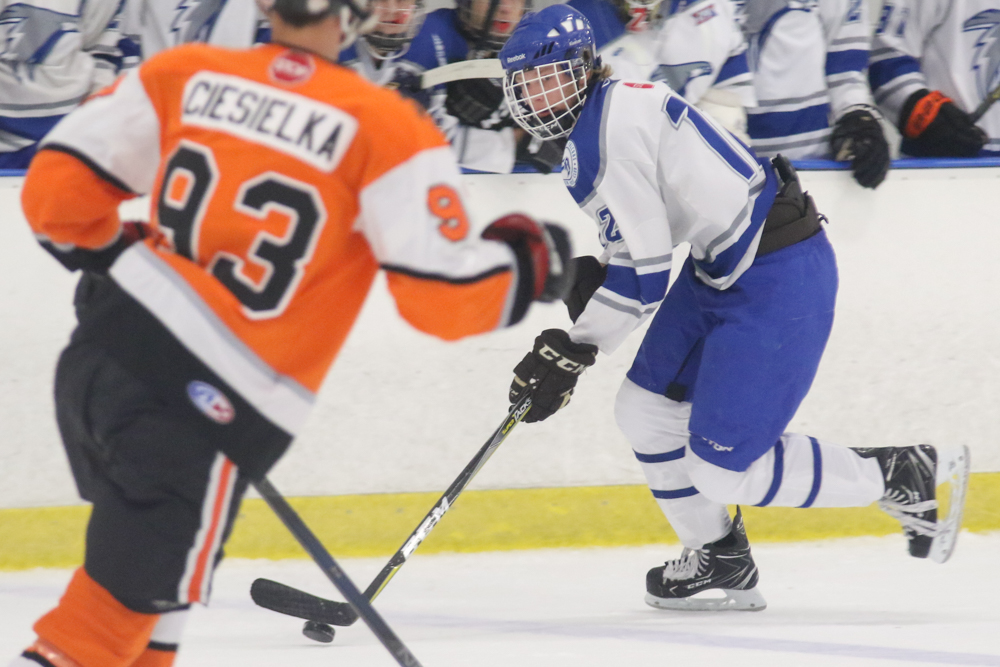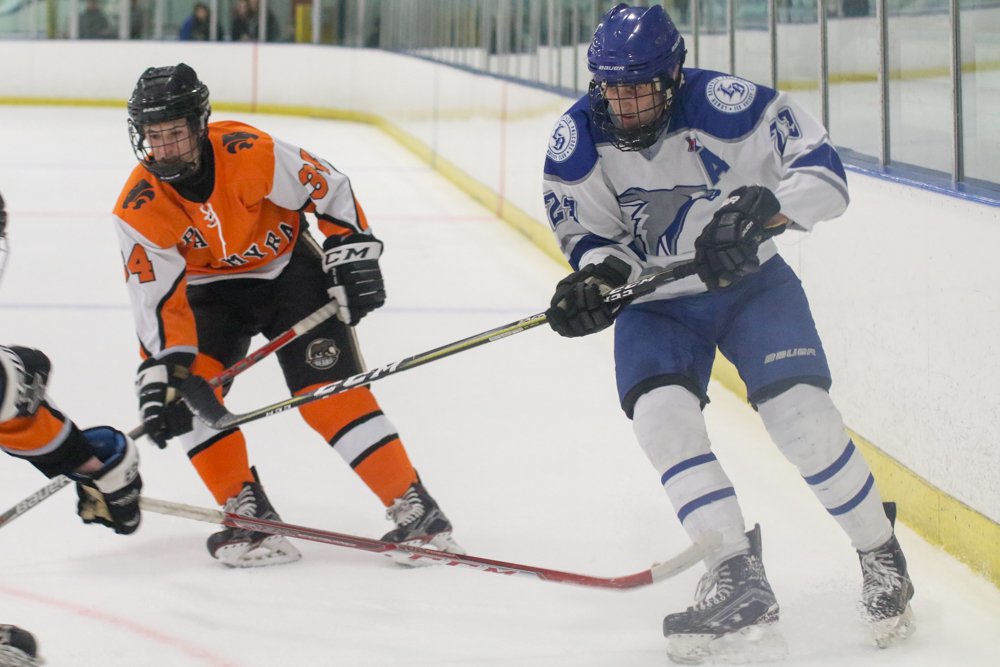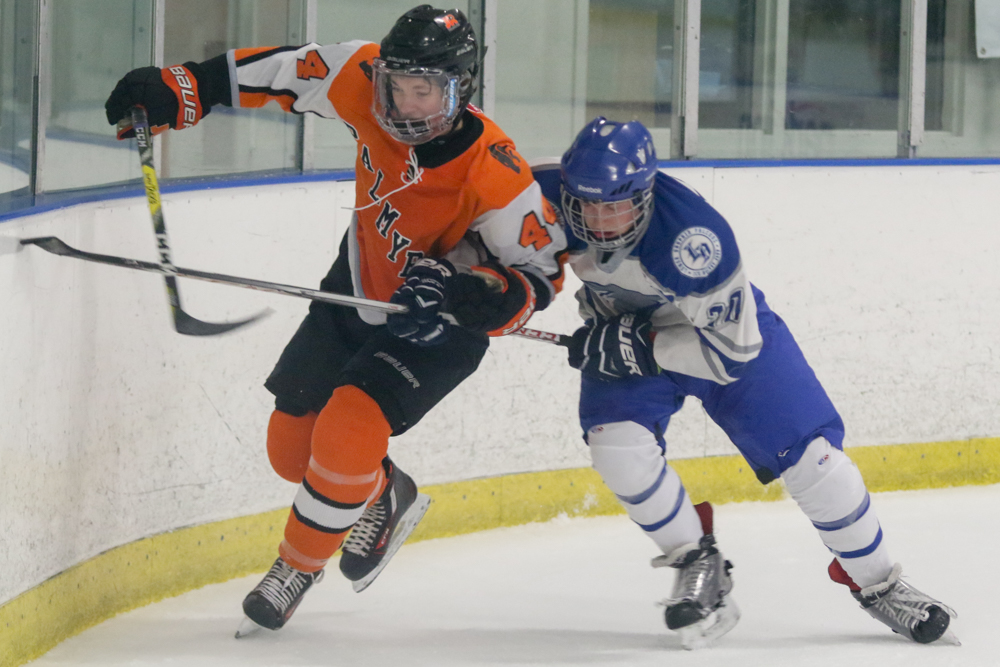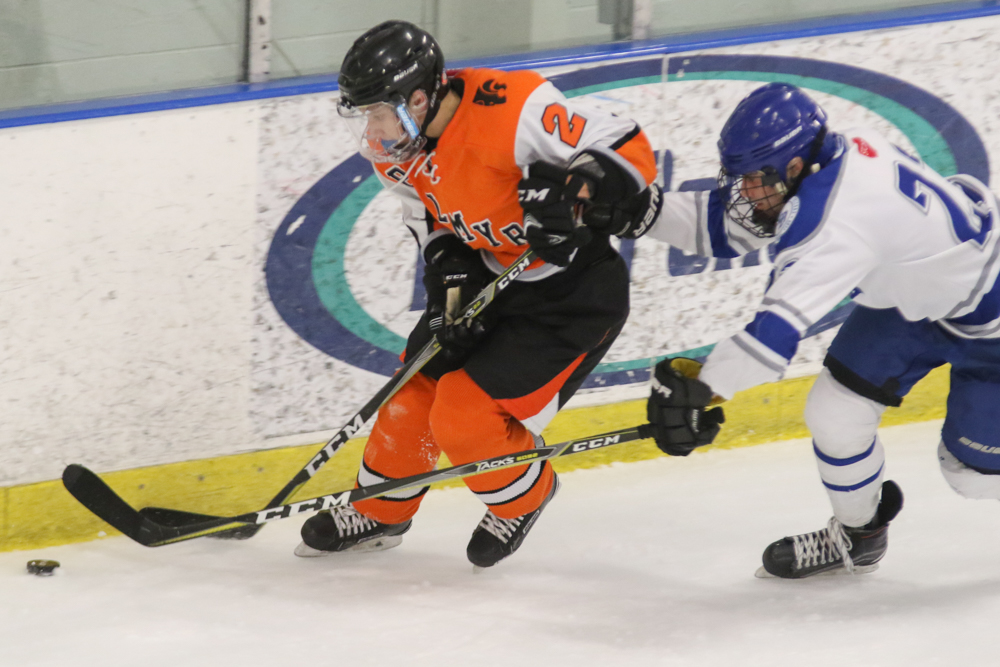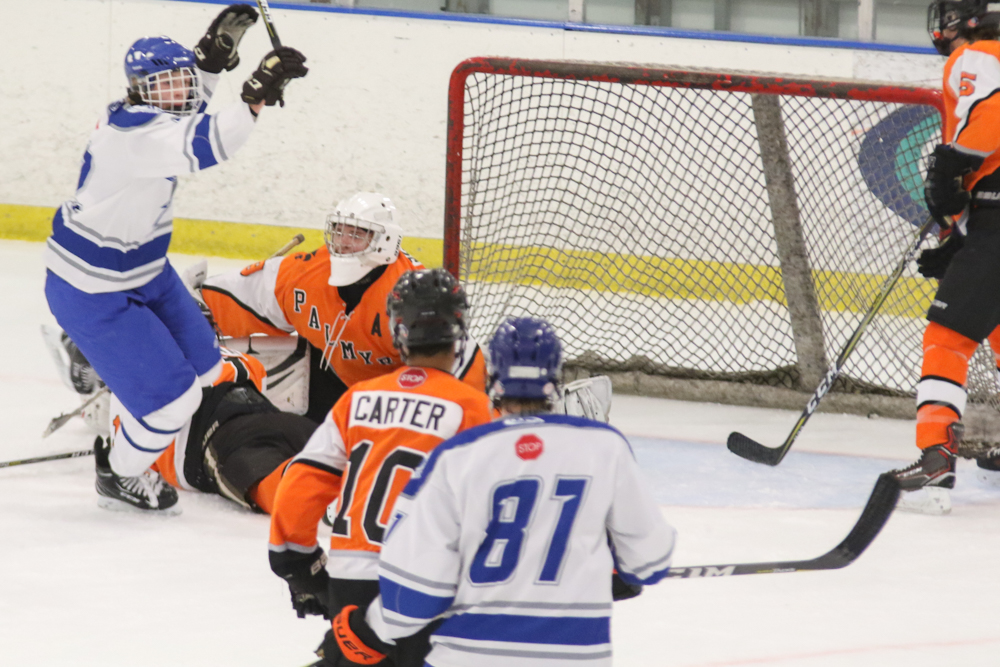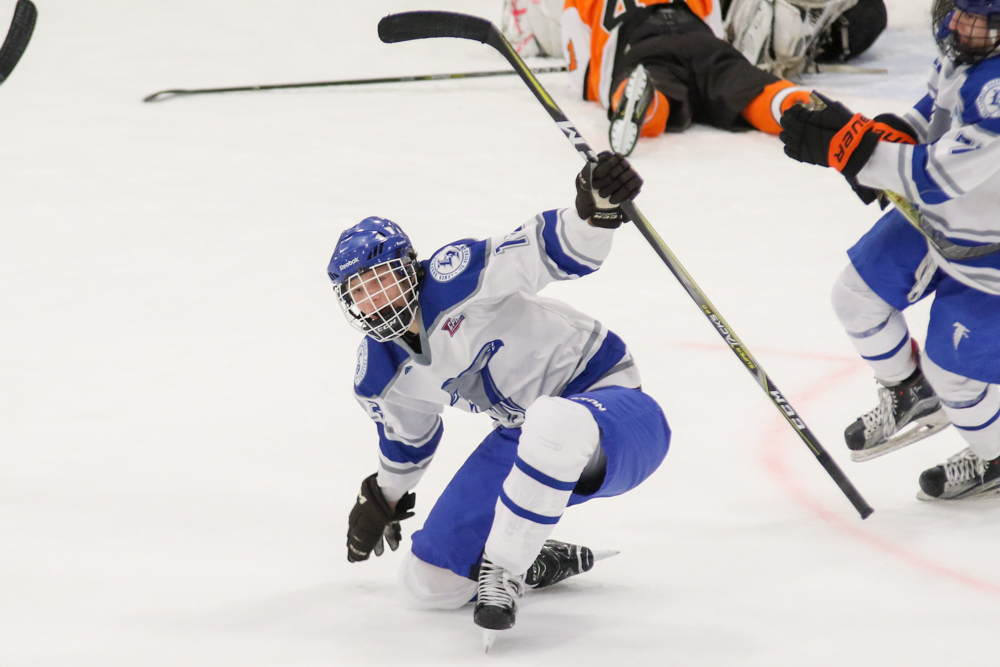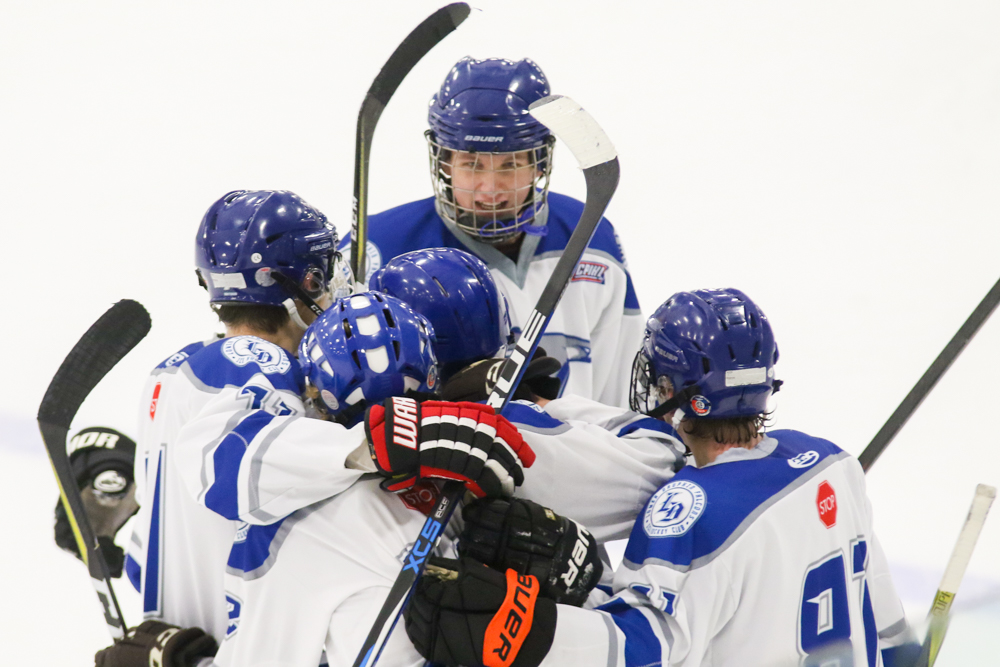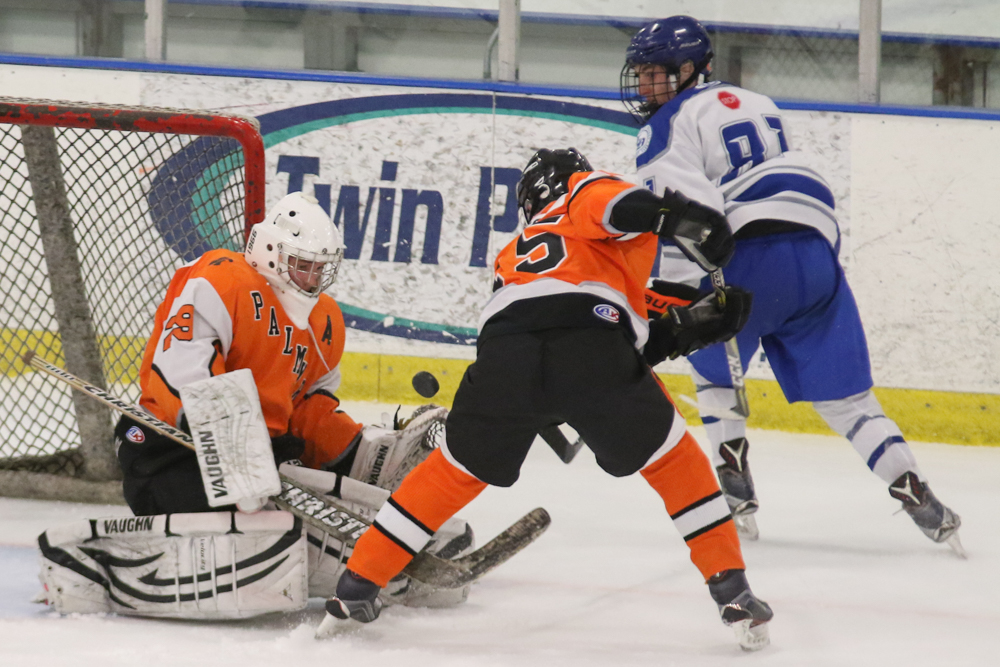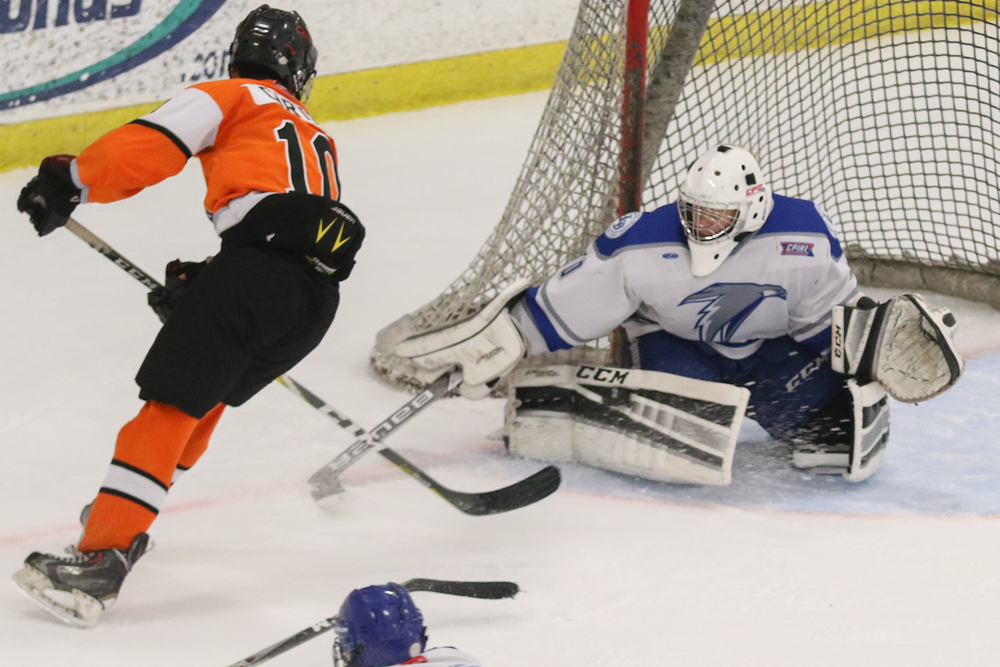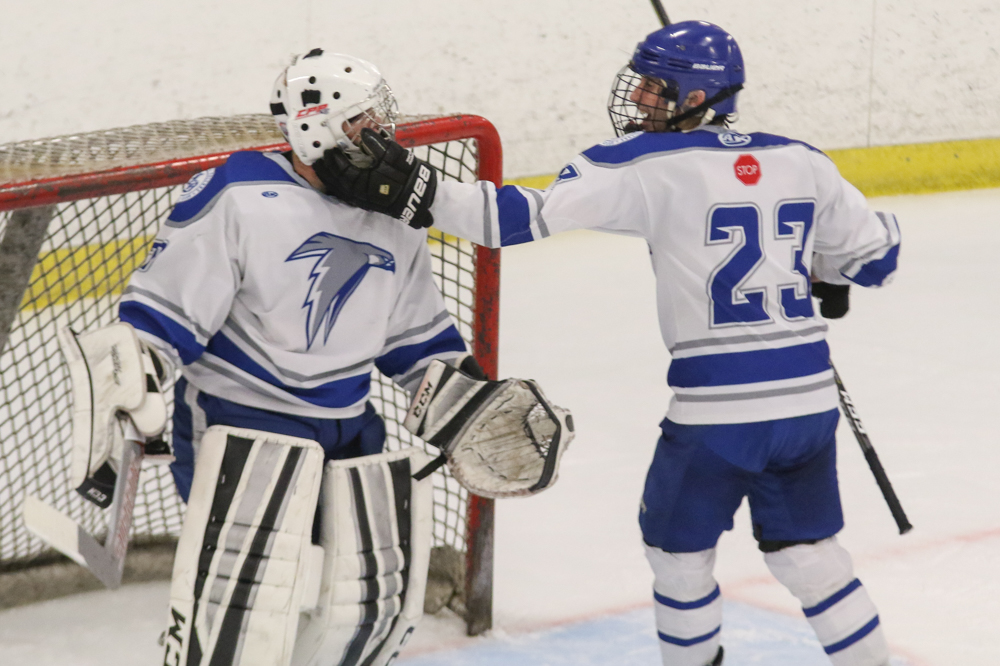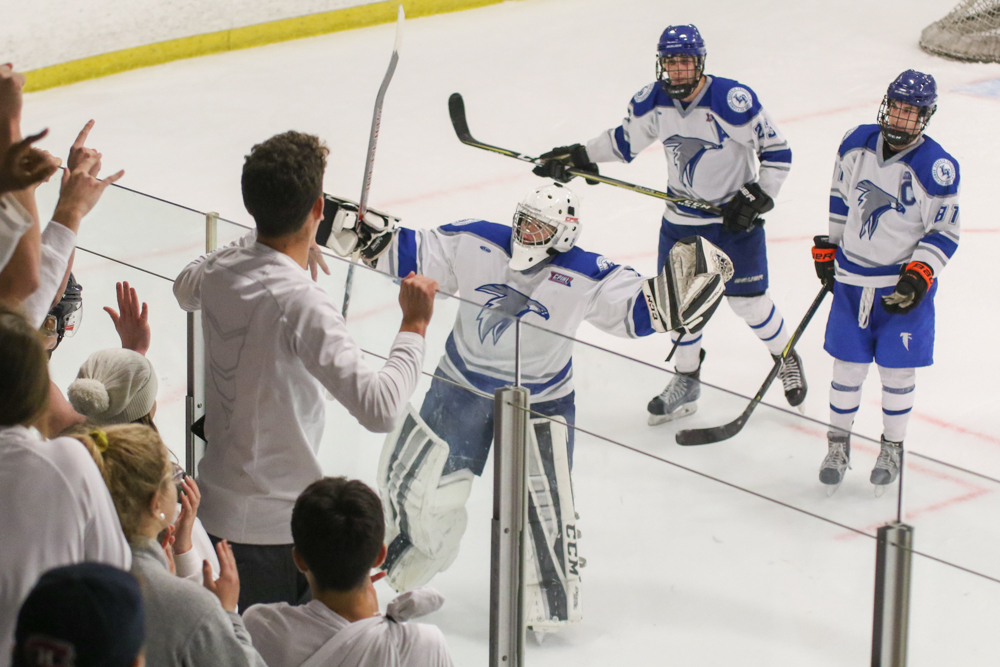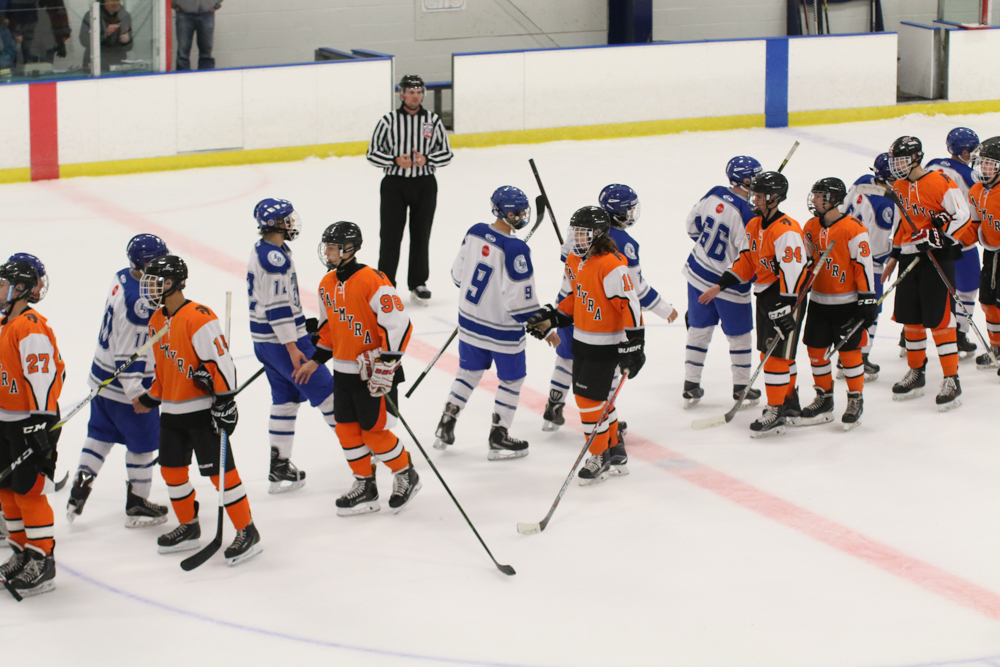 Lower Dauphin takes down Palmyra with goals from Gross, Helmer
You couldn't have asked for a better game to start our new series, Chocolate Hockey High. A Monday night rivalry match-up between two undefeated teams, the Lower Dauphin Falcons and the Palmyra Cougars.
With both student sections rocking, the Falcons would come out victorious with a third-period goal to give them a 2-1 win.
A very physical game with bodies flying and student sections cheering on every hit saw Palmyra get on the board first. Owen Schmidt would find a streaking Joseph Corricelli, who began a 2-on-1 break over the red line for the Cougars. Corricelli would send a pass across the slot to Kyle Ziemba who would put home his third of the season to make it 1-0 Palmyra.
Lower Dauphin's Cade Helmer would find himself on a breakaway early in the second period, attempting to tie the game on a backhand shot, but would be denied by Palmyra's Liam Schmidt, one of his 36 saves on the night.
The Falcons would get on the board off a faceoff in the second. Jeffery Gross snuck one past a screened Schmidt to tie the game at 1-1.
Helmer finally would get his goal on the power play in the third, finding a puck right in front of Palmyra's crease, chopping the puck into the back of their net for the game-winner. LD improves to 2-0 with a 2-1 victory.
VIDEO:
WATCH: @LD_Hockey improves to 2-0 behind goals from @CadeHelmer12 and @jeffreygross_2 for a 2-1 win over Palmyra. pic.twitter.com/VW3yif55sf

— Chocolate Hockey (@ChocHockey) November 7, 2017
We will be back with another edition of Chocolate Hockey High very soon. Stay tuned for a poll to vote on the next game we attend!