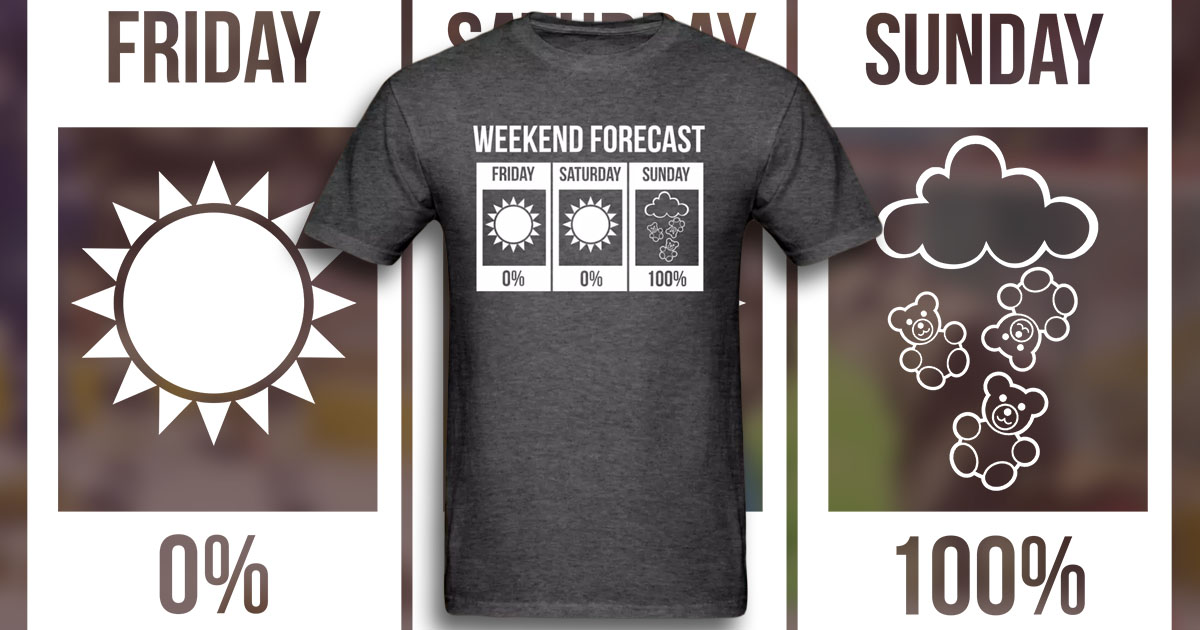 It's going to be raining bears. Get prepared with our new Teddy Bear Toss shirt
We've made you a new t-shirt for the most popular night of the year. With Teddy Bear Toss night just around the corner, we thought there's a better way for you to tell people it's going to be raining stuffed animals Sunday, December 3rd at Giant Center.
There's a 100% chance of raining Teddy Bears that Sunday night, and we have your weekend forecast.
Both Friday and Saturday should be a nice day, with a 0% chance of raining indoors (at least we hope.) But Sunday the storm of 15-thousand-plus Teddy Bears comes to Giant Center.
The shirts are available at the Chocolate Hockey store in t-shirts, long sleeve shirts, hoodies, and crewnecks, in both men's and women's cuts.