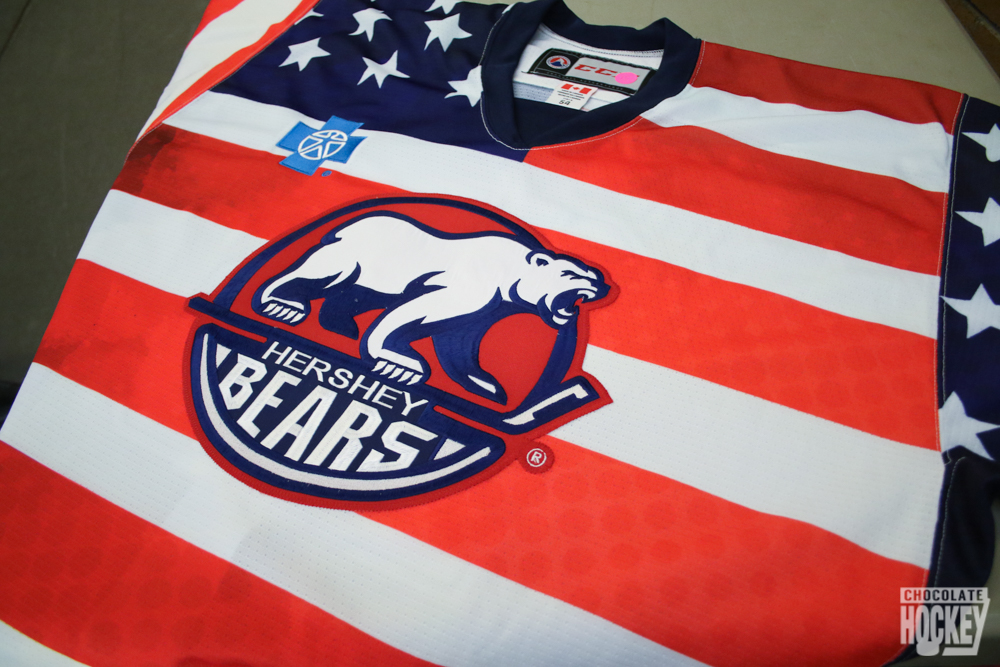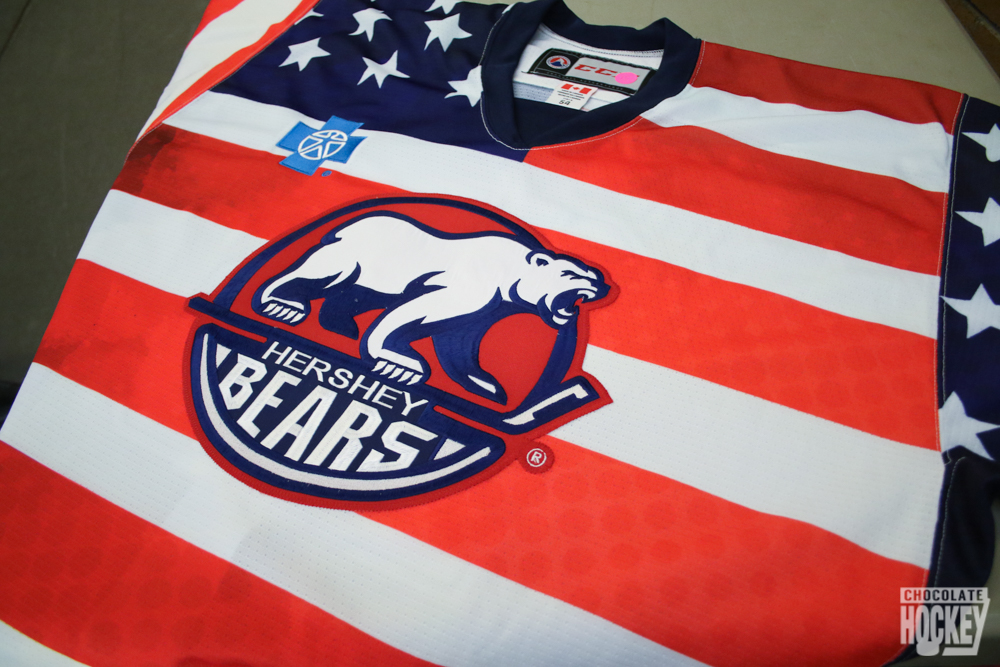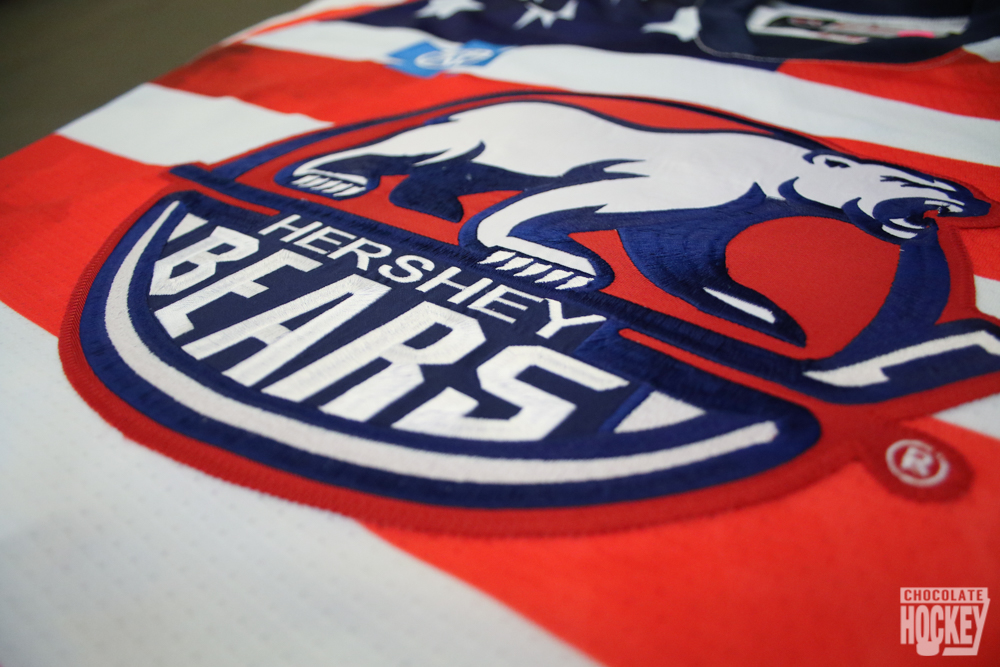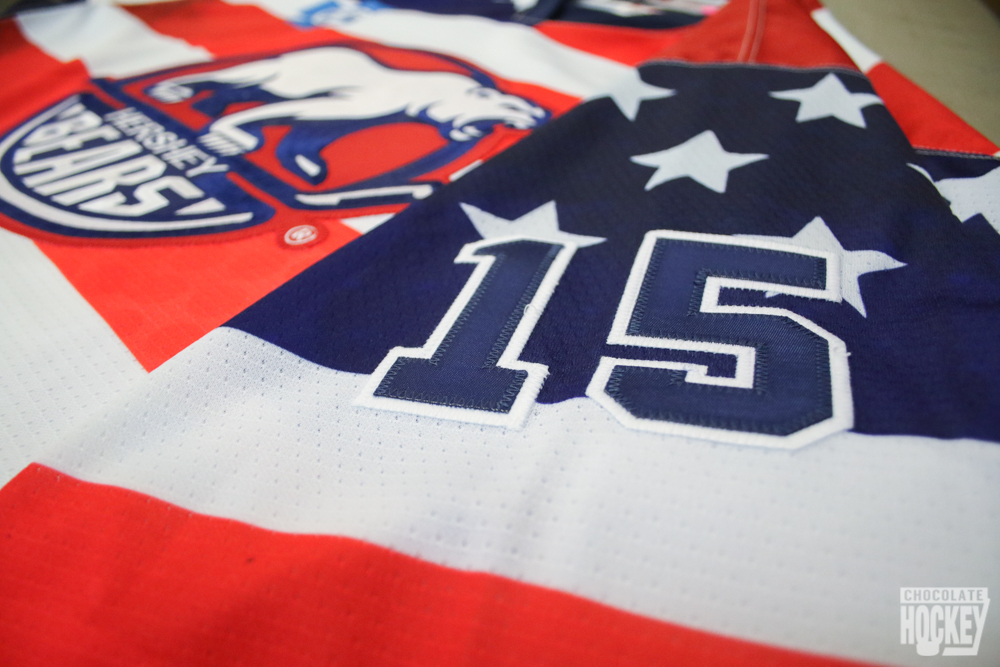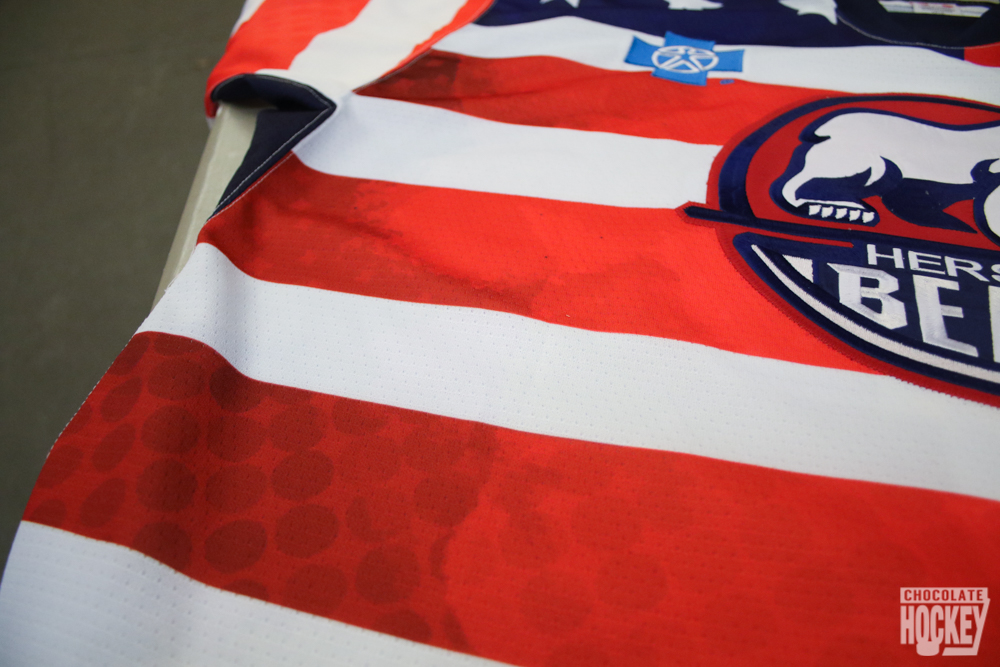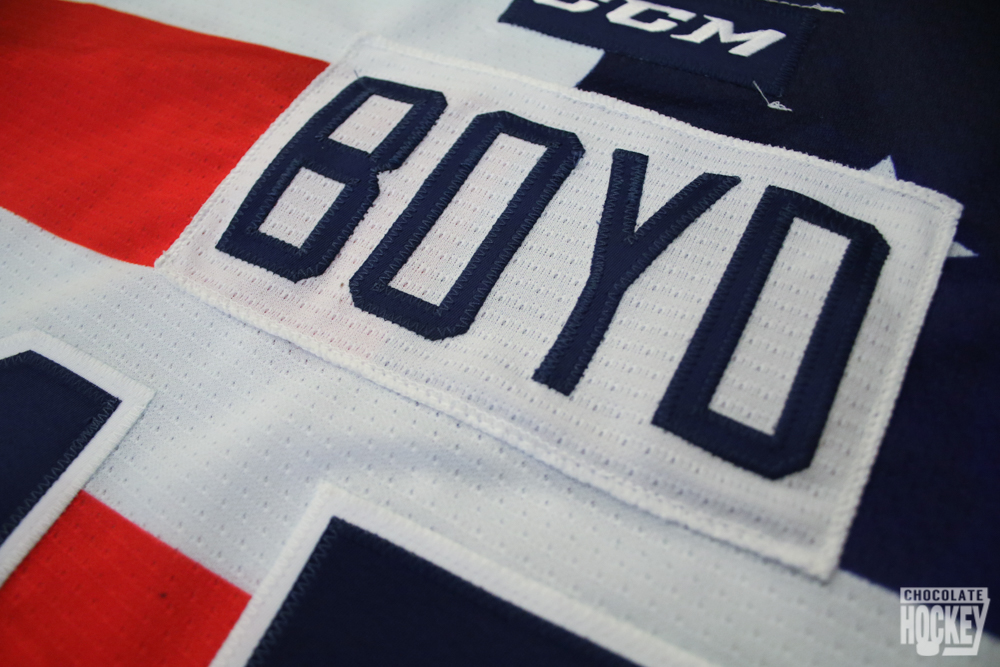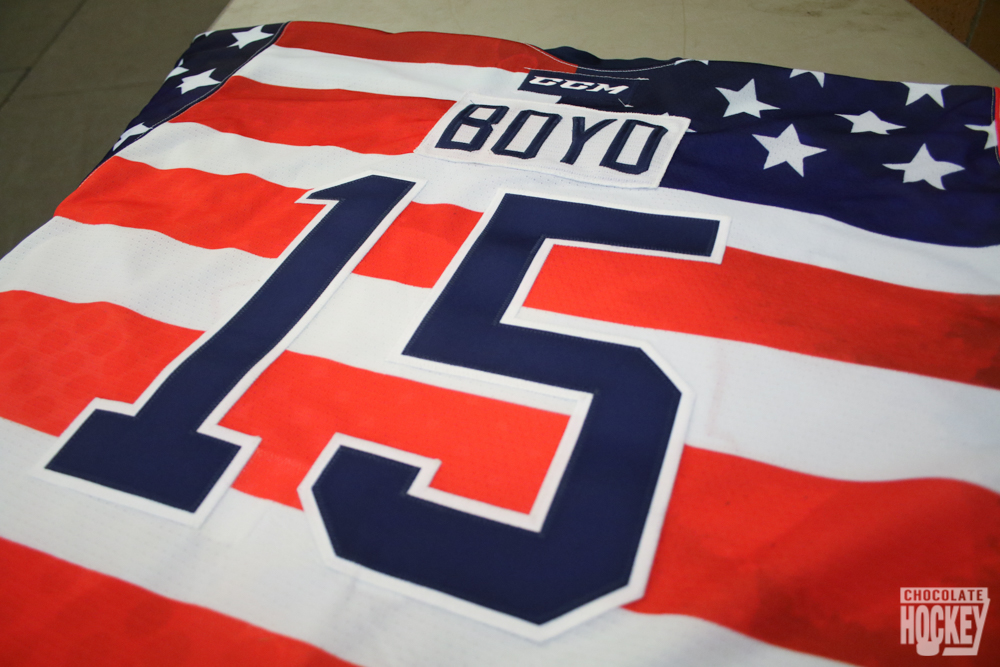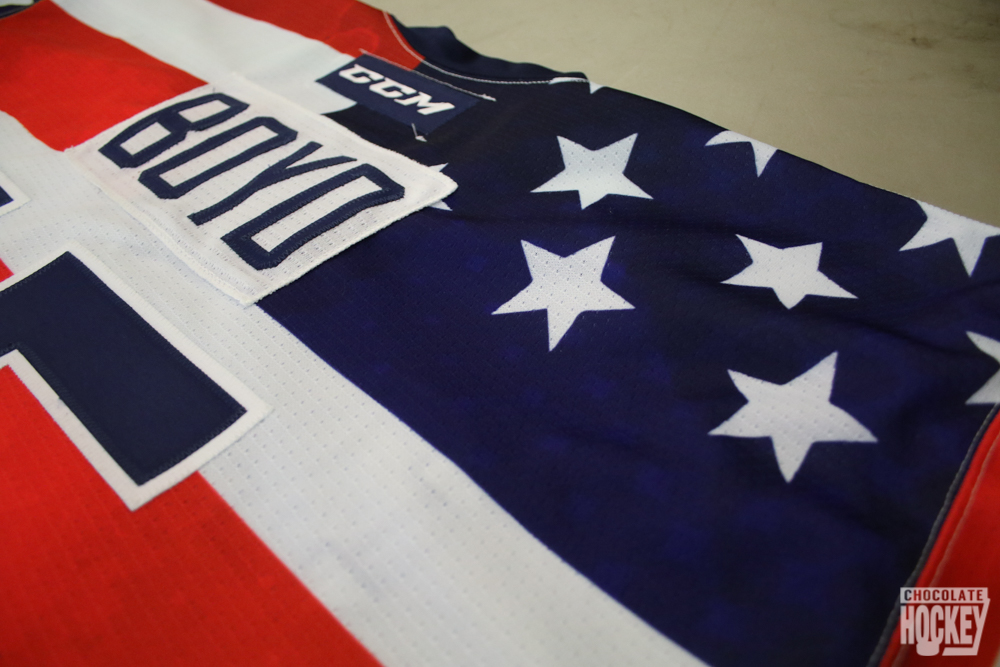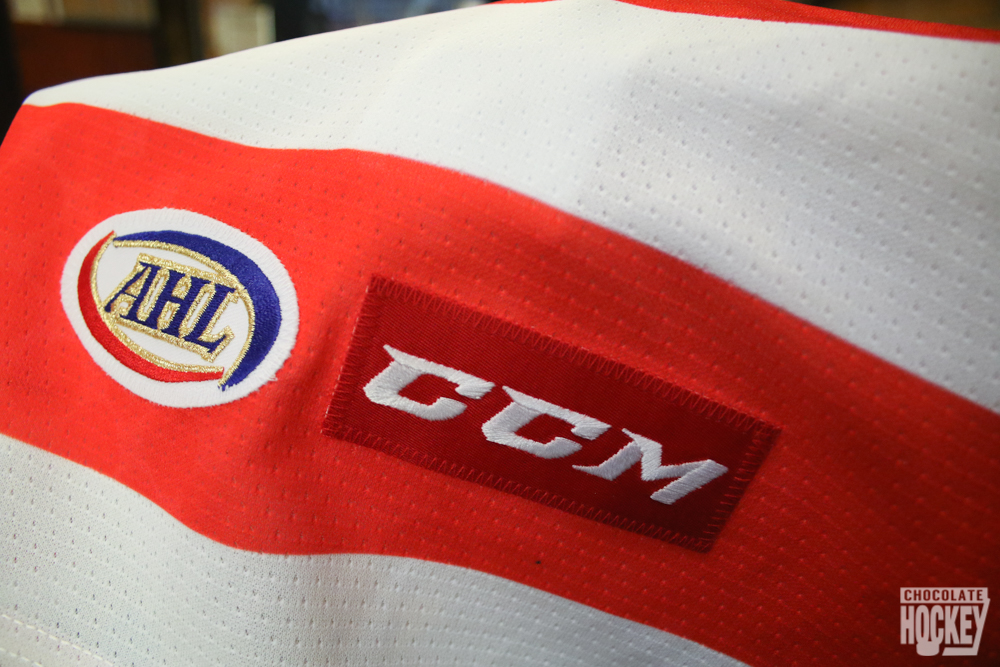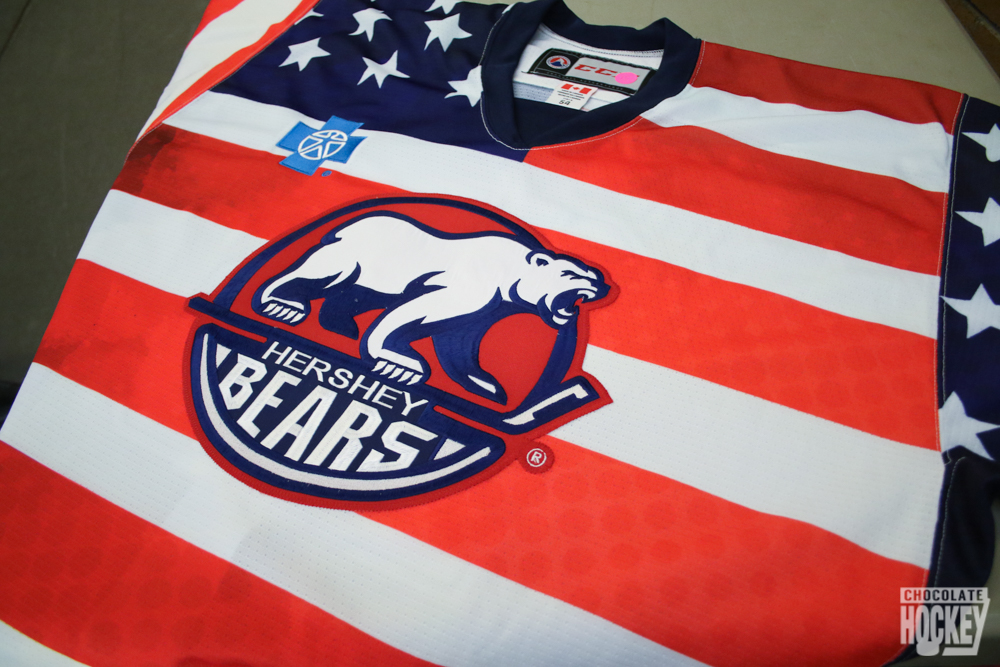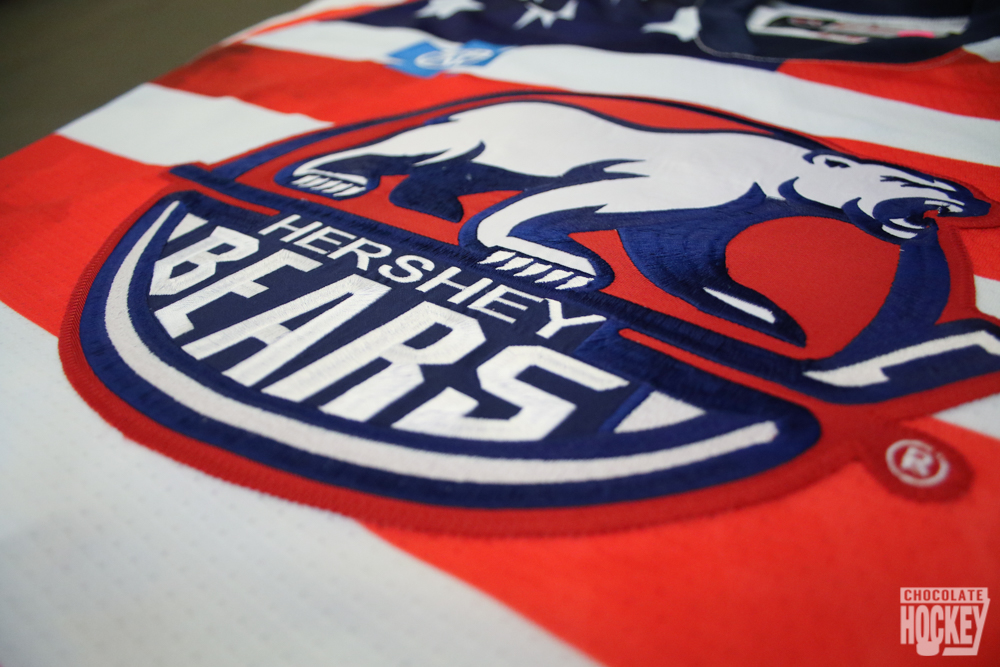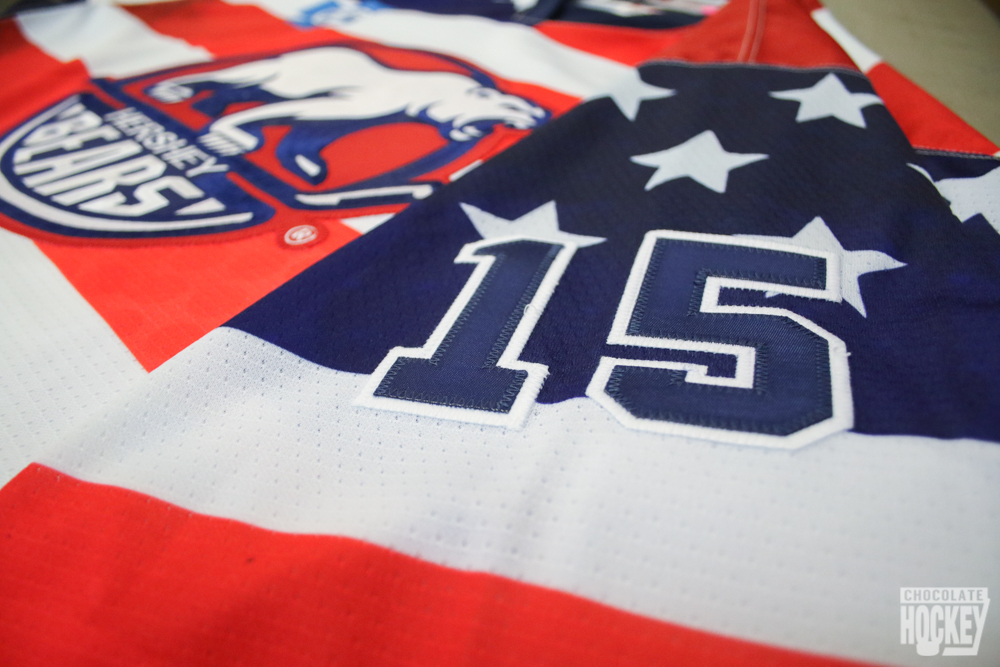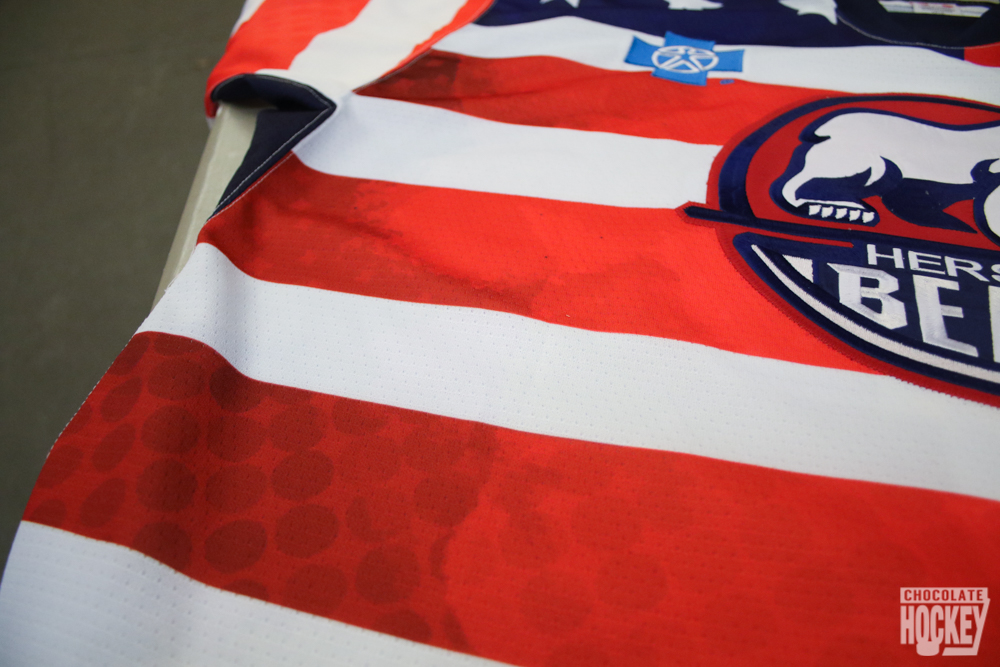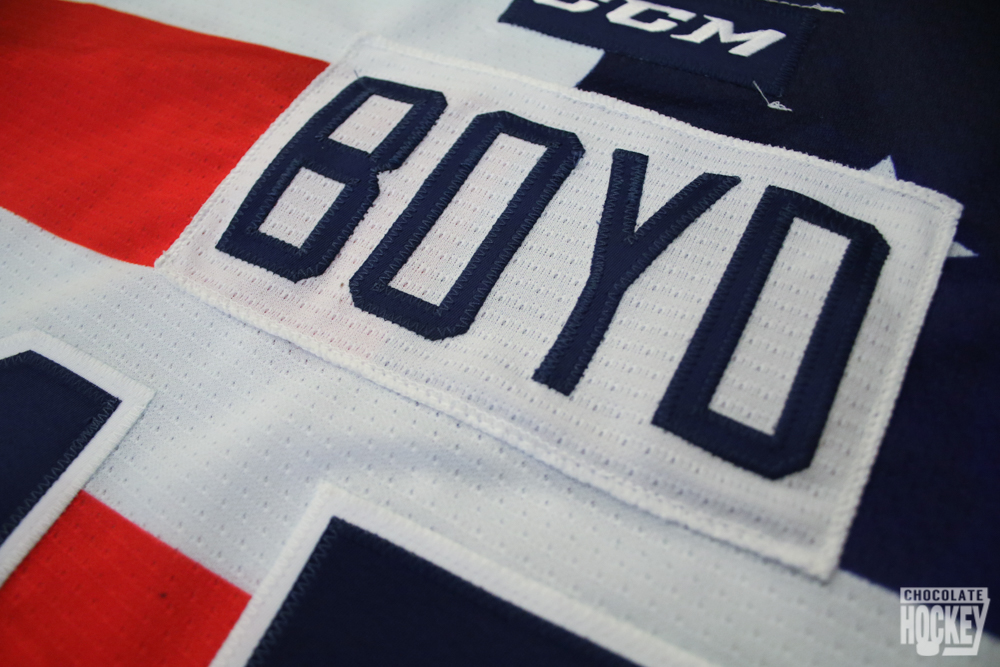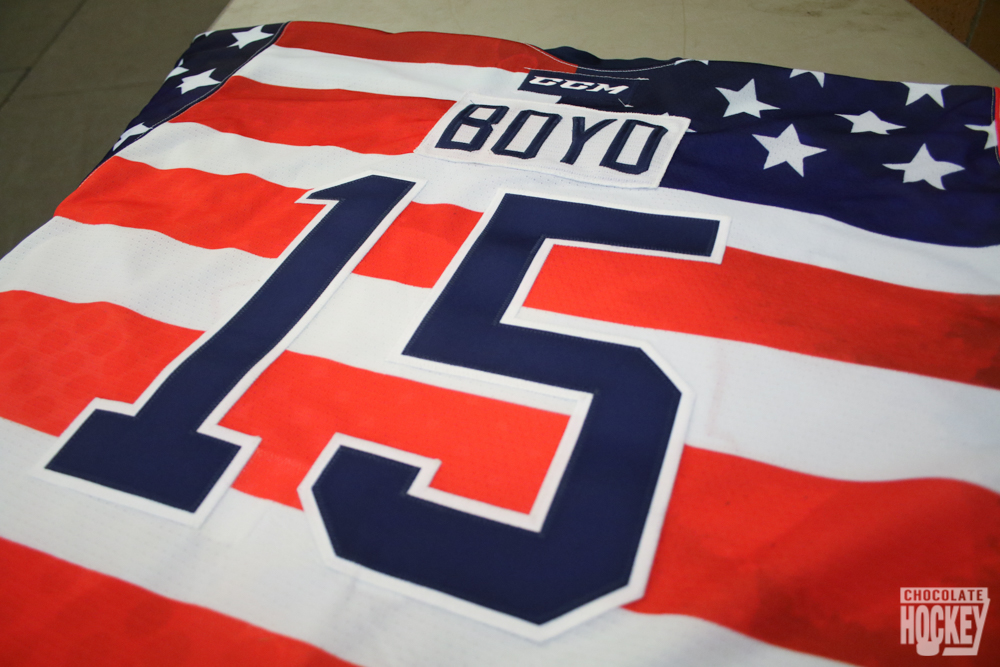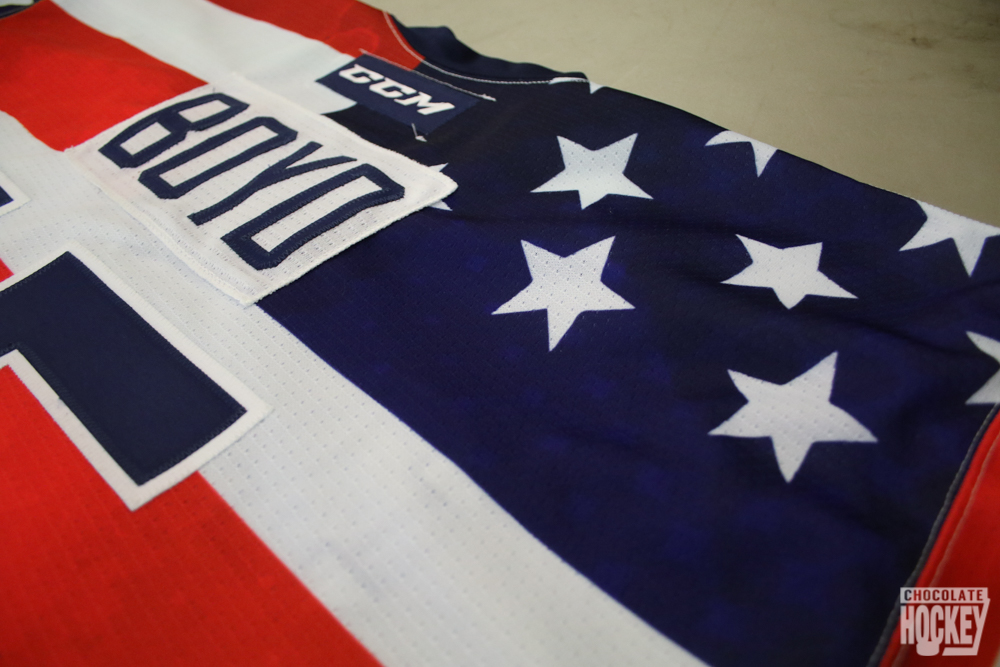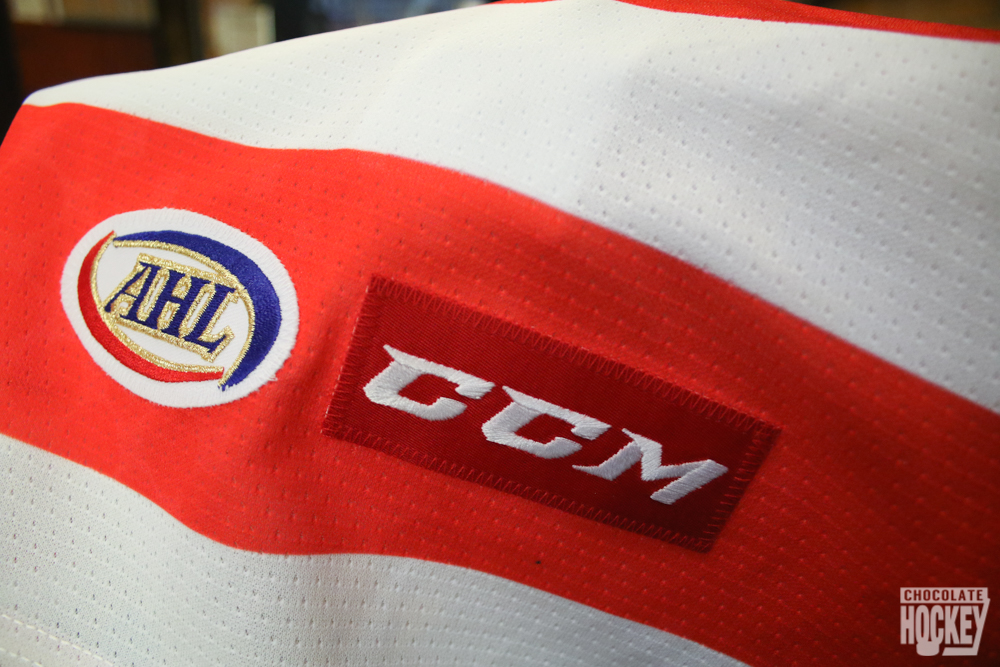 Up close and personal with the Hershey Bears Veterans Day jerseys (photos)
The Hershey Bears will sport American Flag jerseys on Saturday, November 11 in honor of Veterans Day. The jerseys will be auctioned off postgame to fans with proceeds from the live auction going to Liberty USO at Fort Indiantown Gap and Veteran's Trust Fund.
At Friday's practice, we got up close and personal with Travis Boyd's jersey he will wear on Saturday night against Lehigh Valley. Some of the closer details show patterns both in the stars and stripes of the uniform, along with the unique red, white, and blue Bears logo.
Jerseys will only be available in the live postgame auction, with no phone or online bids being accepted by the team.
The Bears 2017 Star Wars jerseys sold for a combined $42,100.