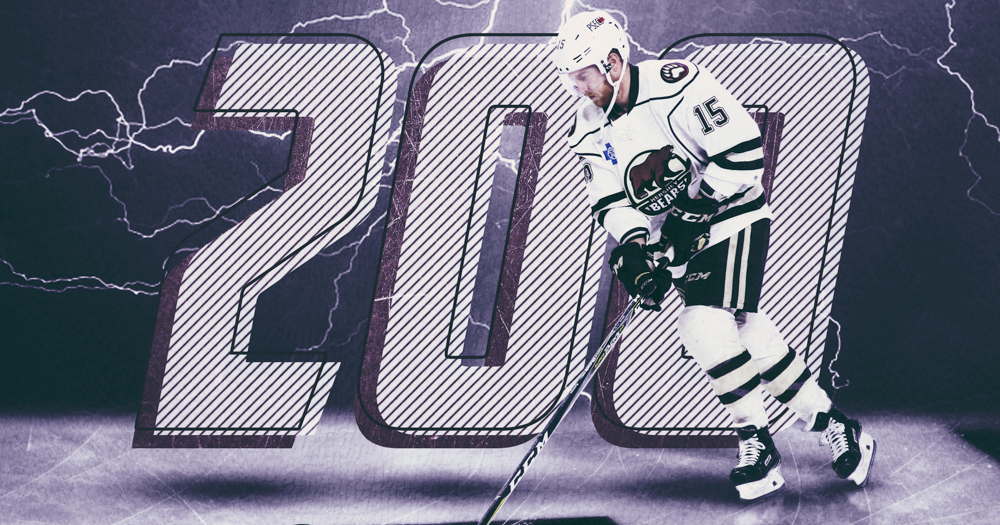 Travis Boyd's confidence is flying high after 200 consecutive games
The last time Travis Boyd was scratched for a game with the Hershey Bears was on April 17, 2015. Since then, the Hopkins, Minnesota native has not seen the press box in 199 consecutive regular and postseason games for the Chocolate and White. Sunday night, Hershey's Iron Man will reach the 200 mark against Wilkes-Barre.
14 of those games have come in the current 2017-18 season, where Boyd has scored 17 points with 14 assists, and a lot of those points are coming from his confidence in his game. "I think I always try and play with confidence," said Boyd on Friday. "Even when you don't have it, you always try and tell yourself to play with confidence because that's when you make plays, and it usually leads to either scoring goals or helping people score goals."
The 24-year-old has learned a lot over parts of four seasons in Hershey, growing as a player since coming to the American Hockey League in 2015. "When you become a pro, obviously it's a lot different than college or juniors. "You need to learn to take care of your body and your playing so many games, and travel is tough.
"I think I've learned to take care of my body, and other than that, it's kind of like you said, I got a lot of confidence in this league so every night I kind of go out there and play how I want to, and go out there and have fun and I think when I do that, good things happen."
Boyd is having a lot of fun in his third full season with the Bears, playing the game with an obvious smile on his face every day, from practice to games. "You know it's funny, I was told back when I was younger I used to get mad when I wouldn't score or do any of that. One of my coaches said 'You're a ten times better player when you're out there having fun.'
"For me, even if things aren't going your way, just try and have fun. At the end of the day, we're playing hockey, so how could it not be fun?"