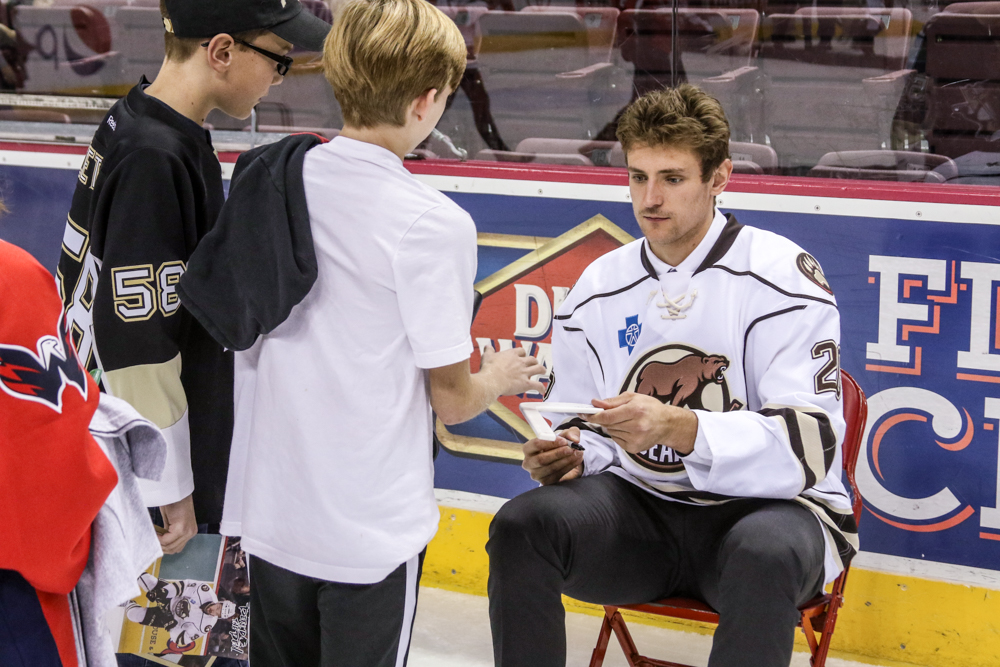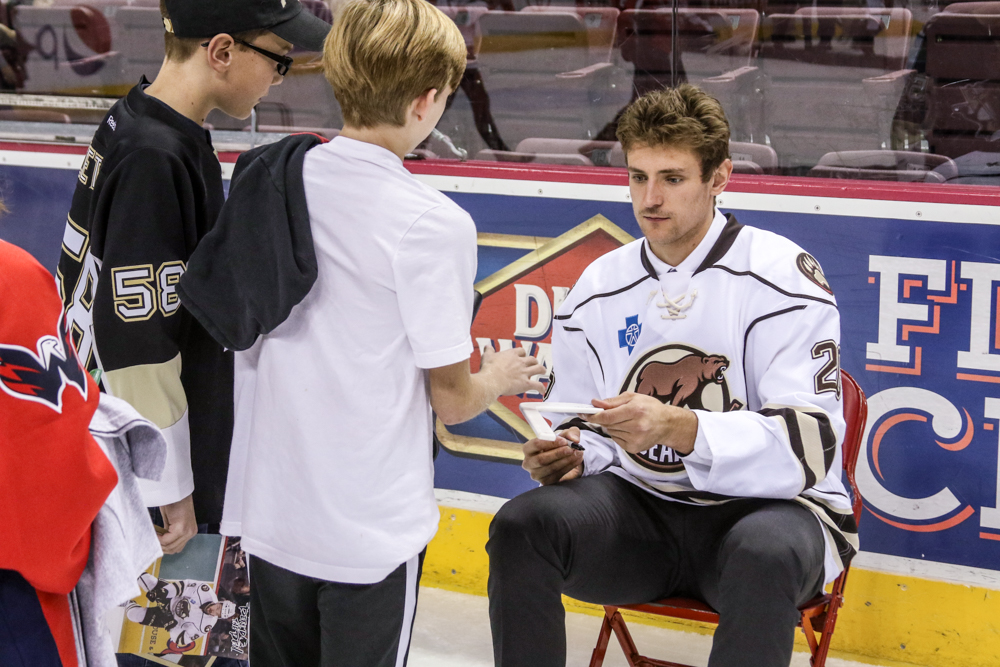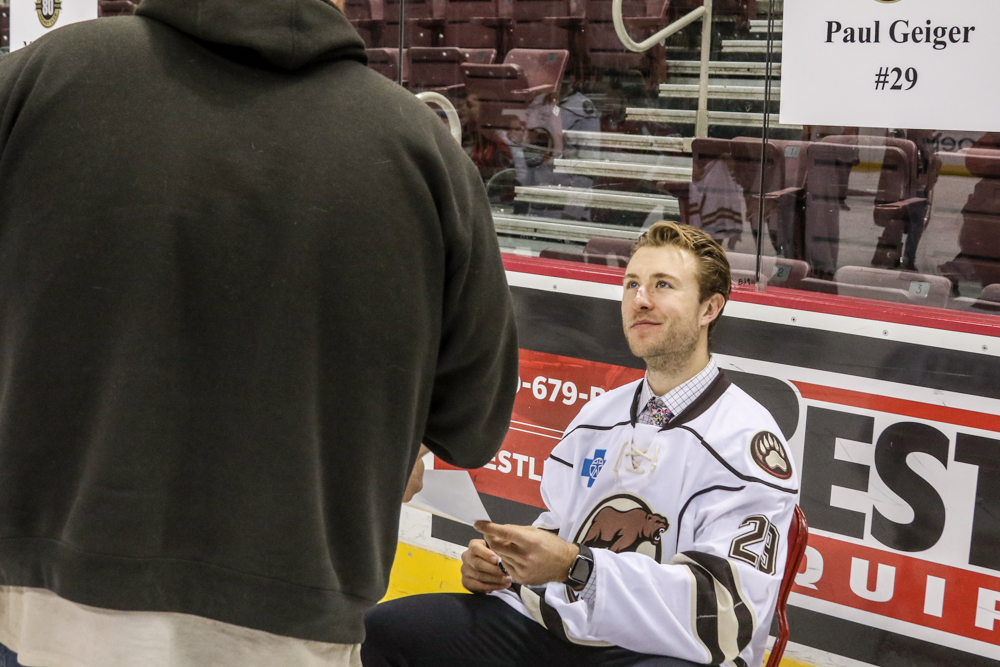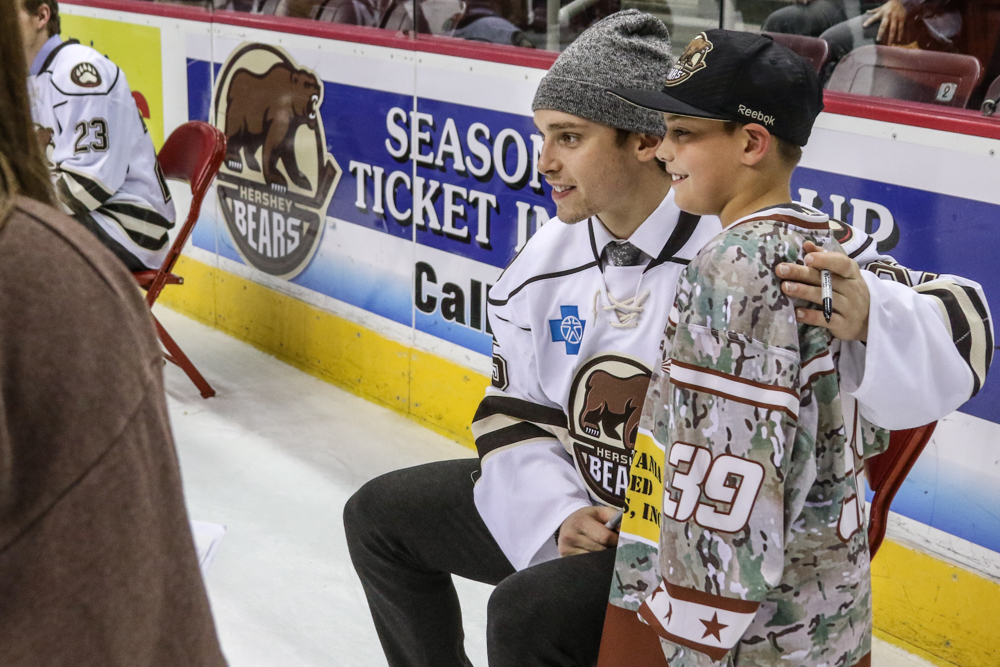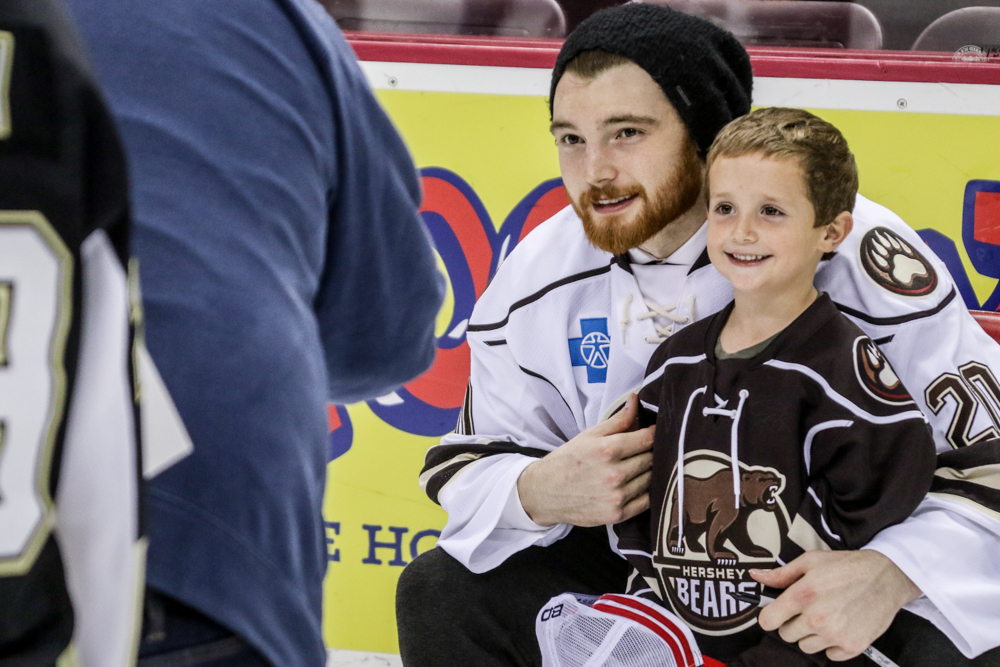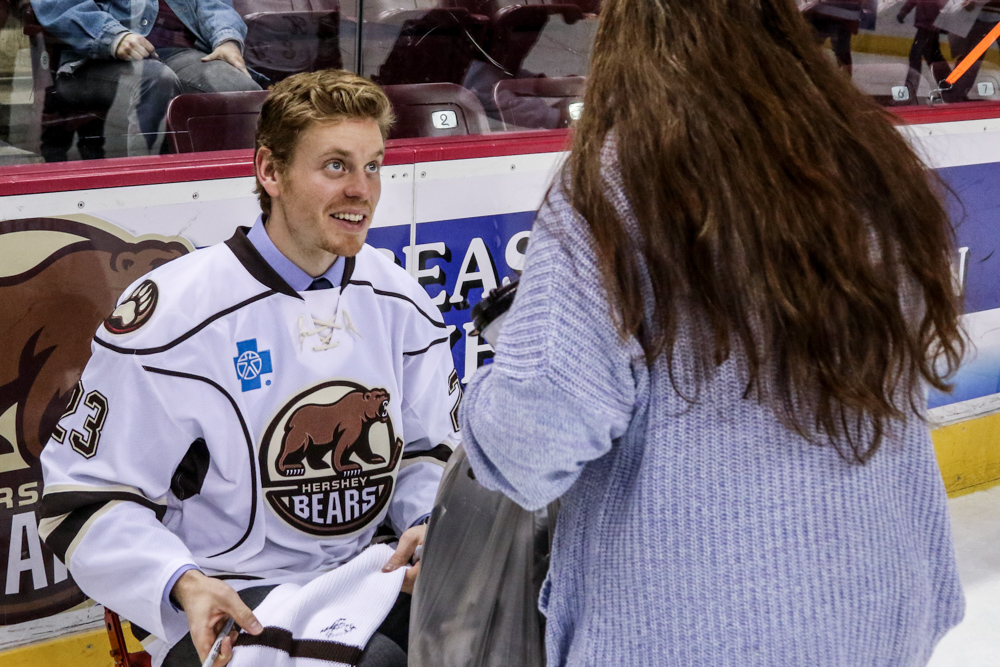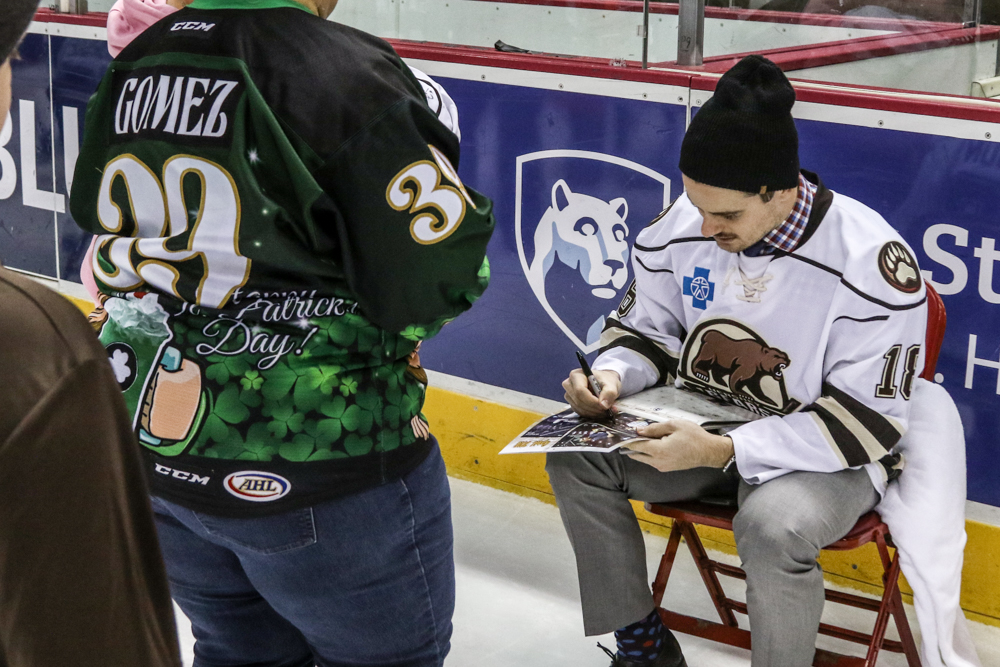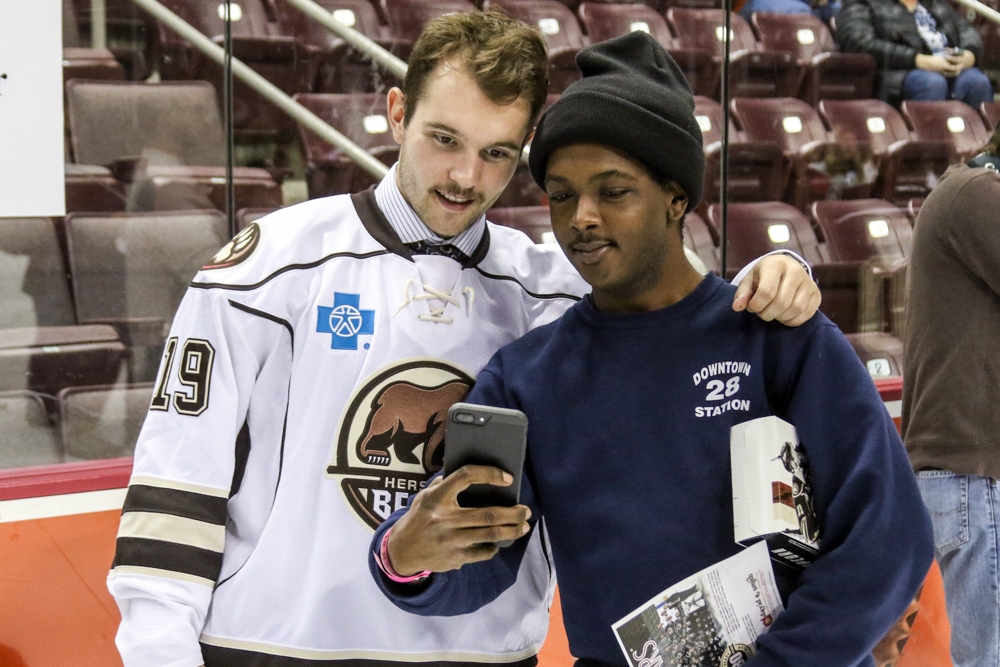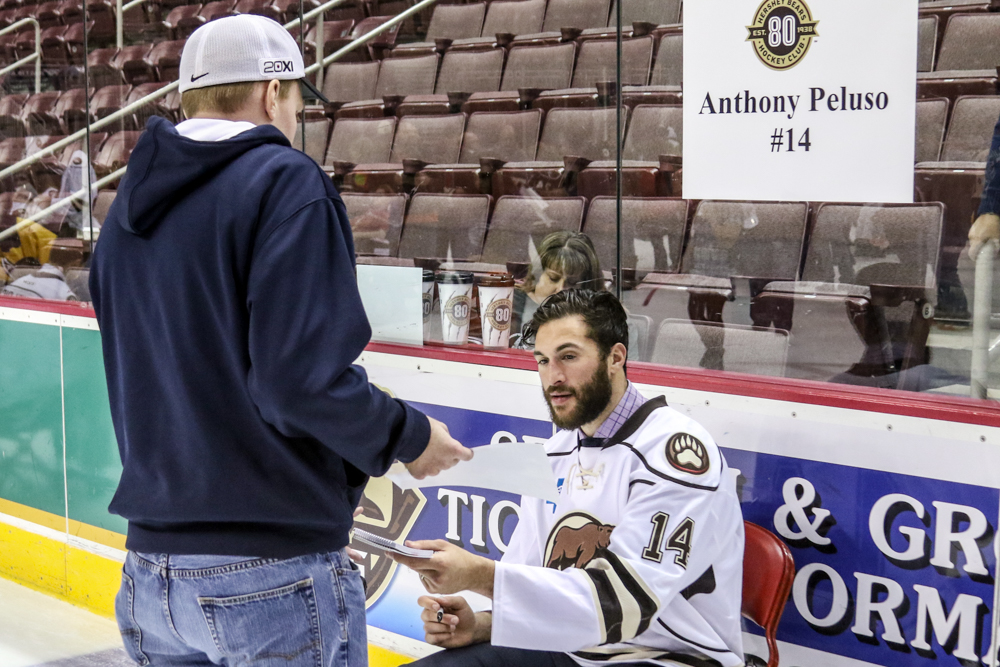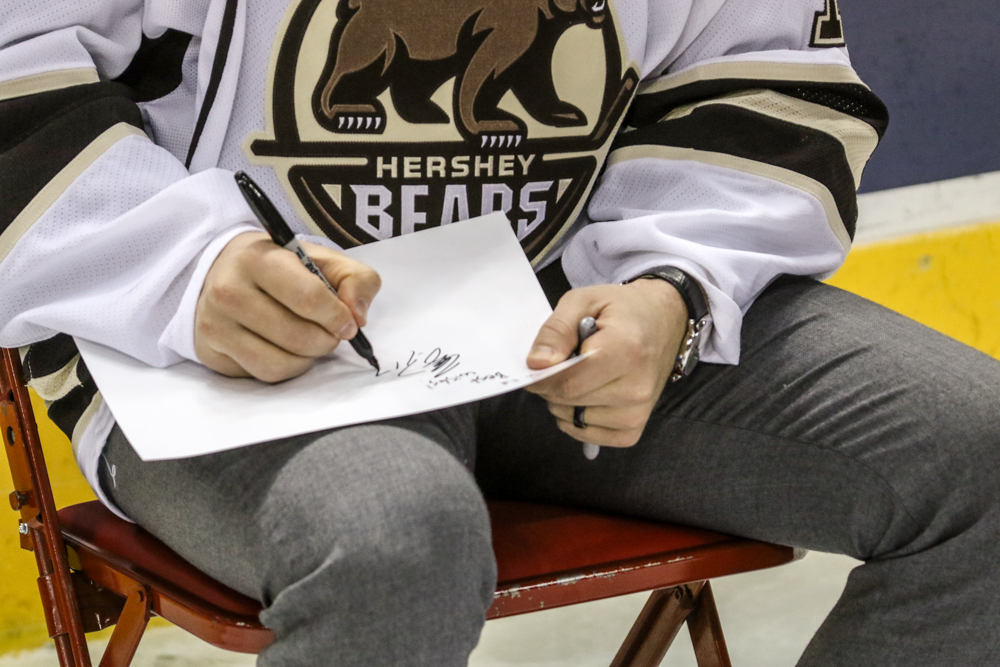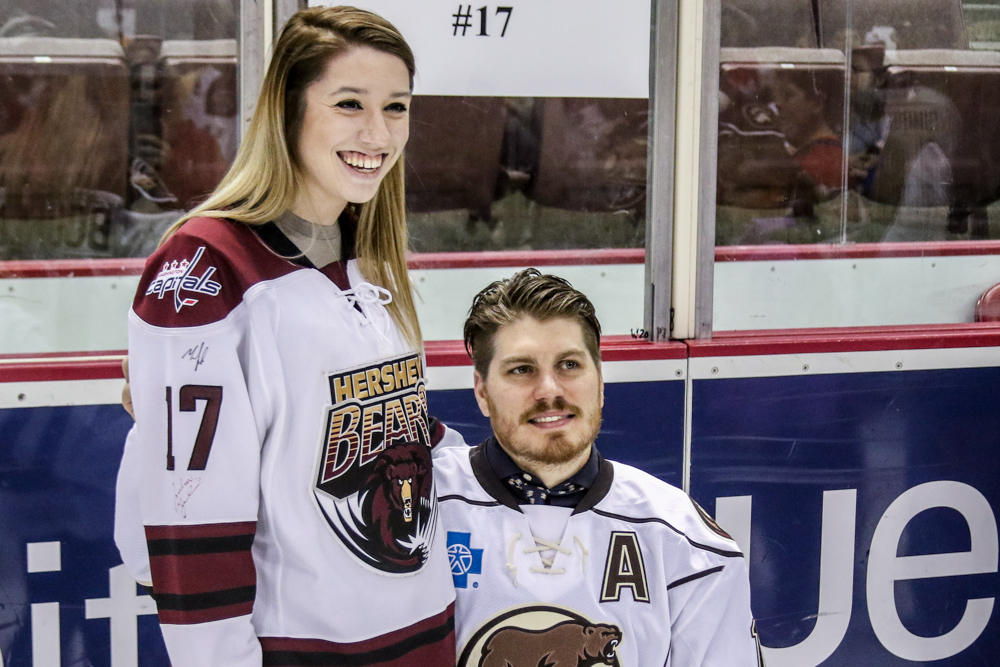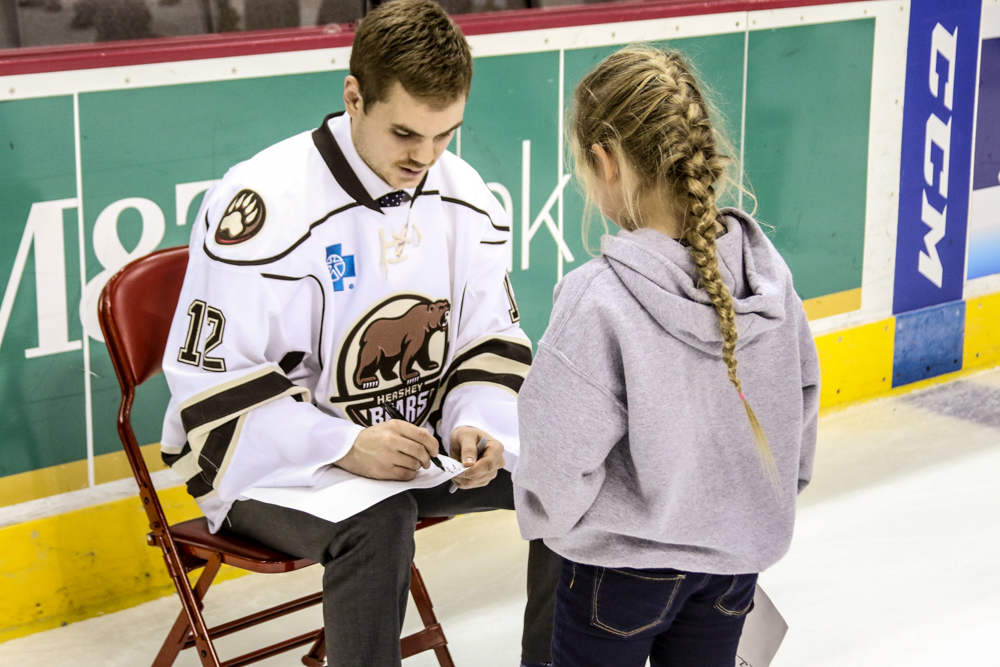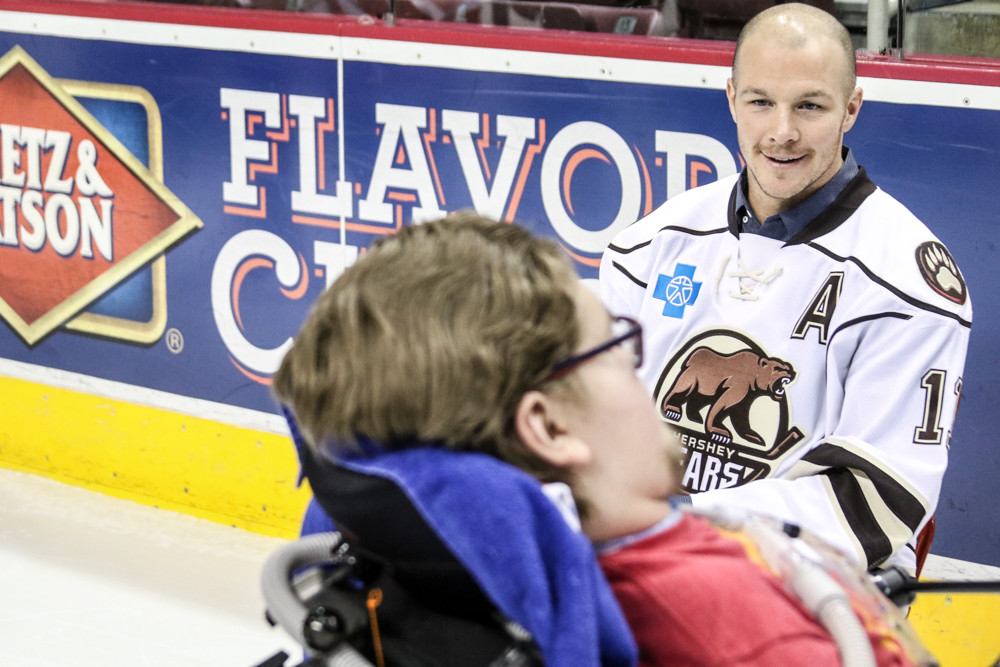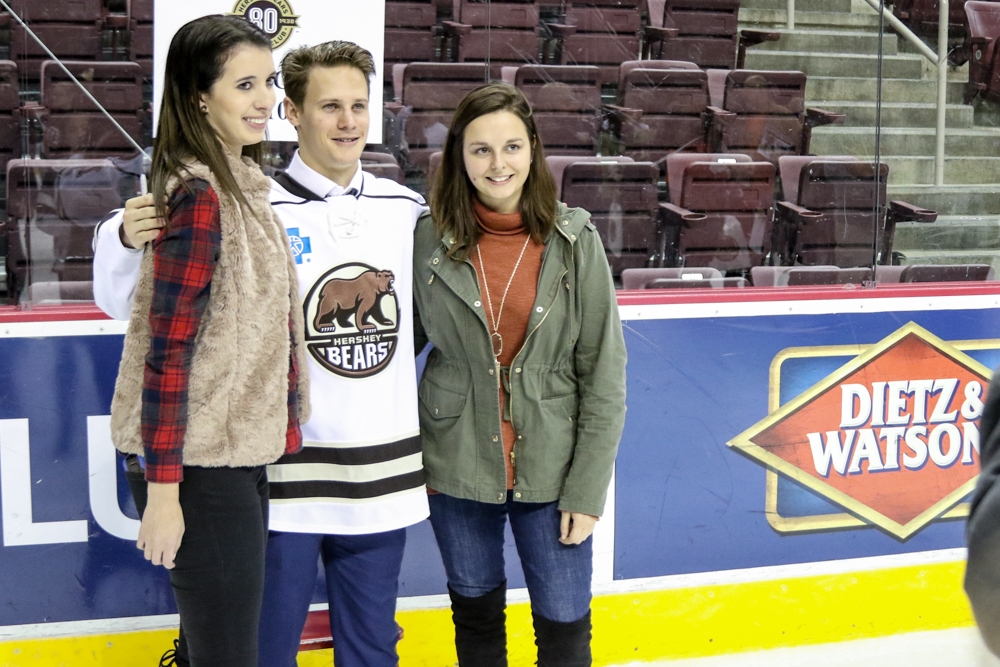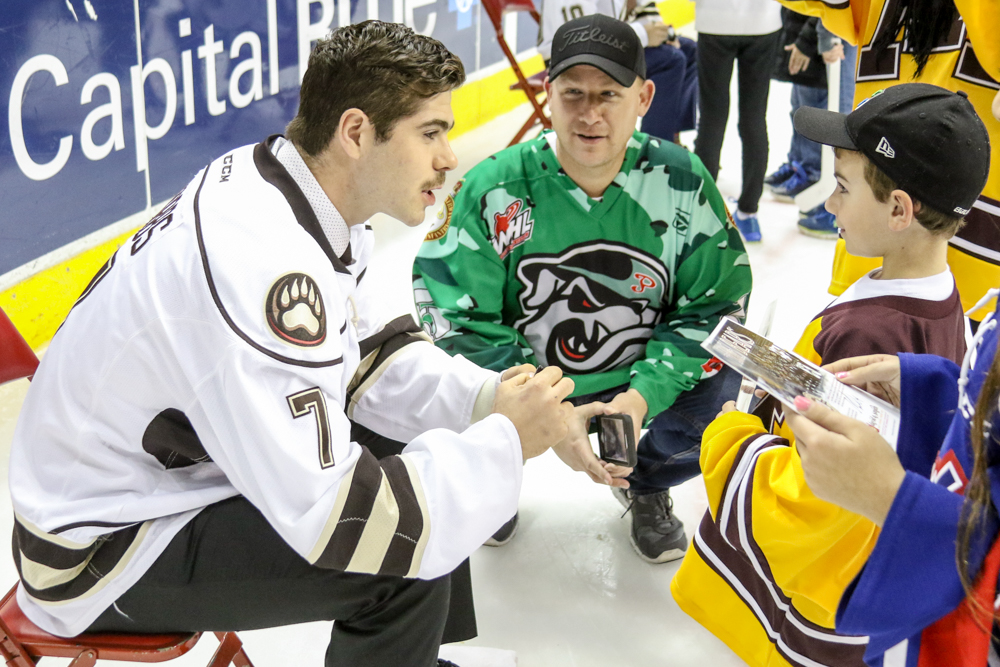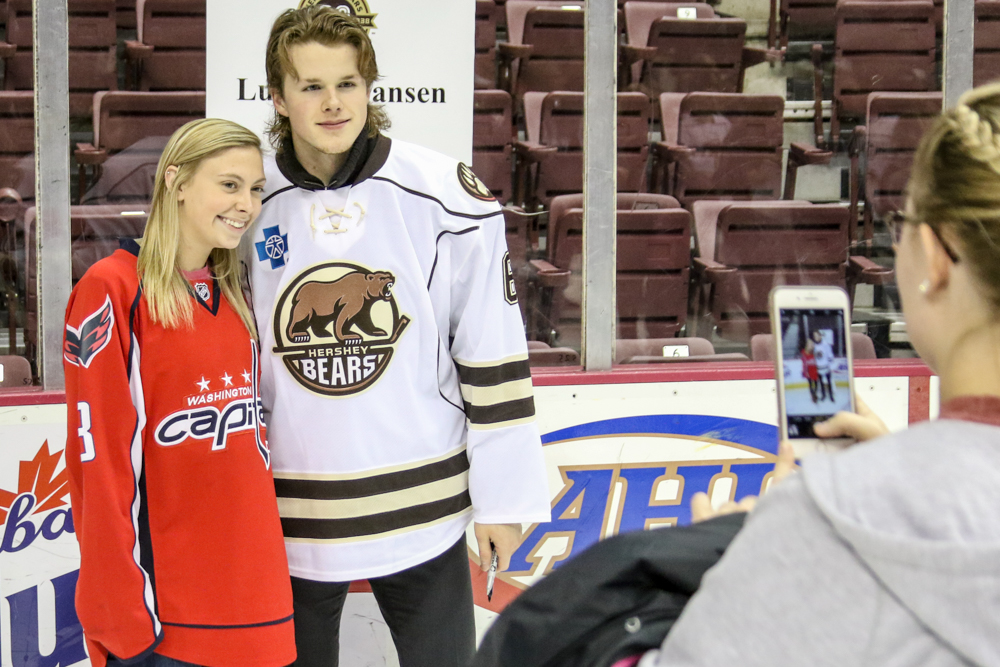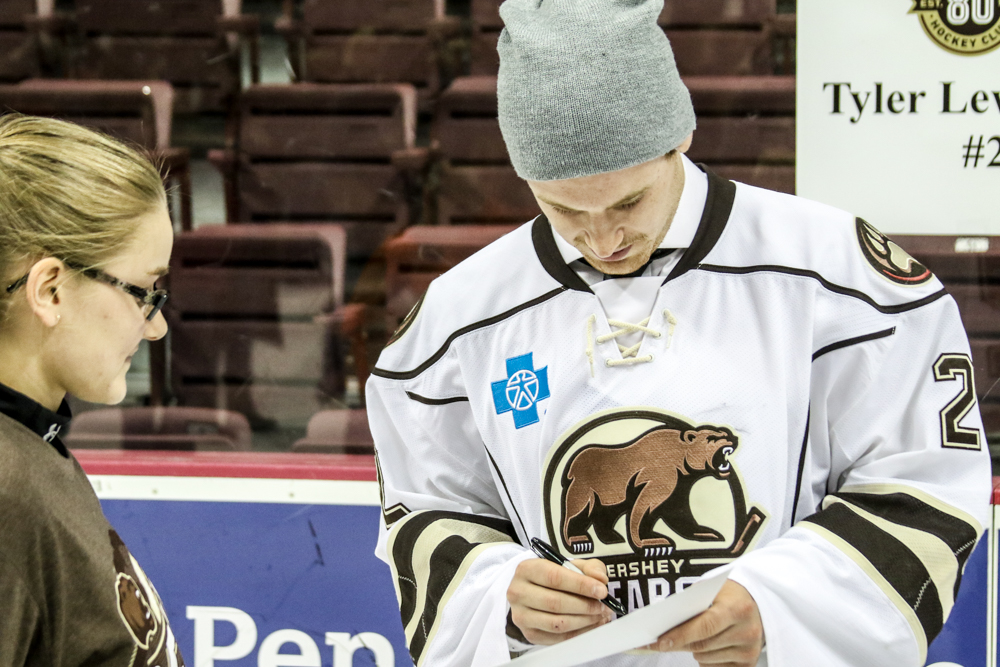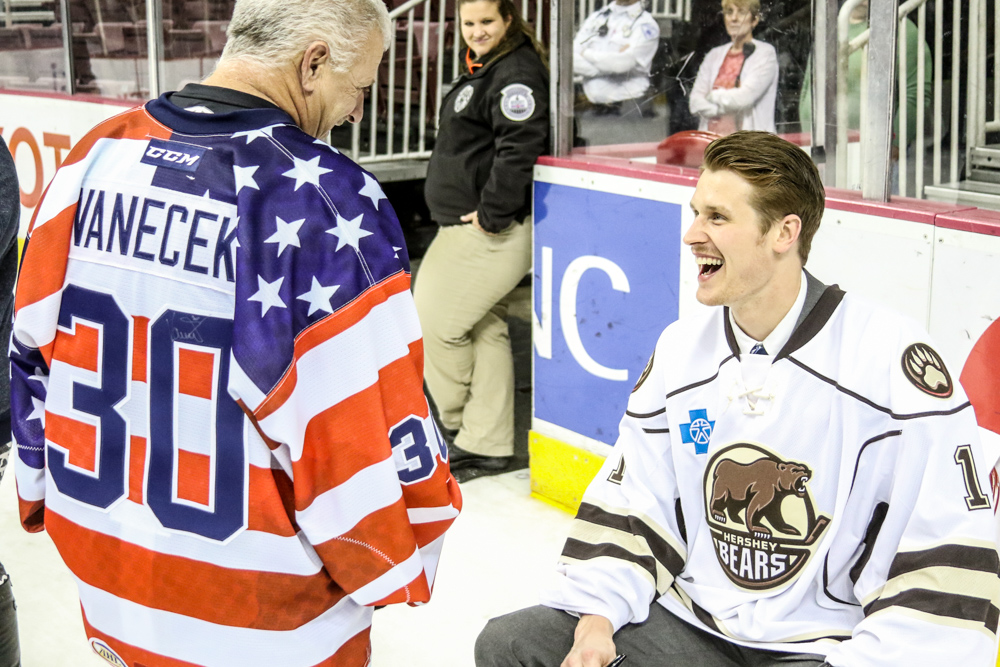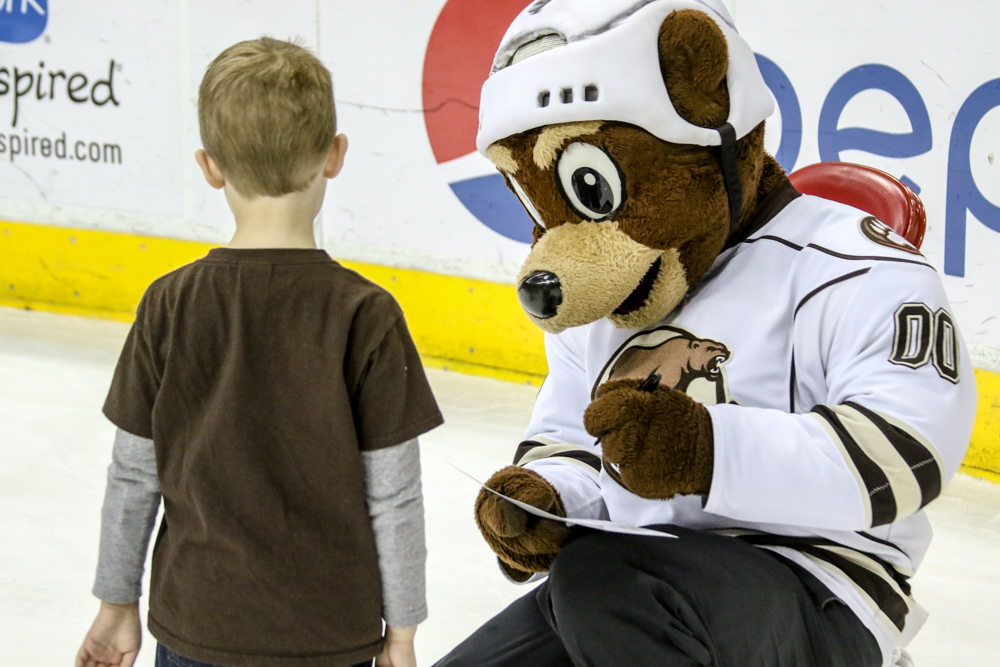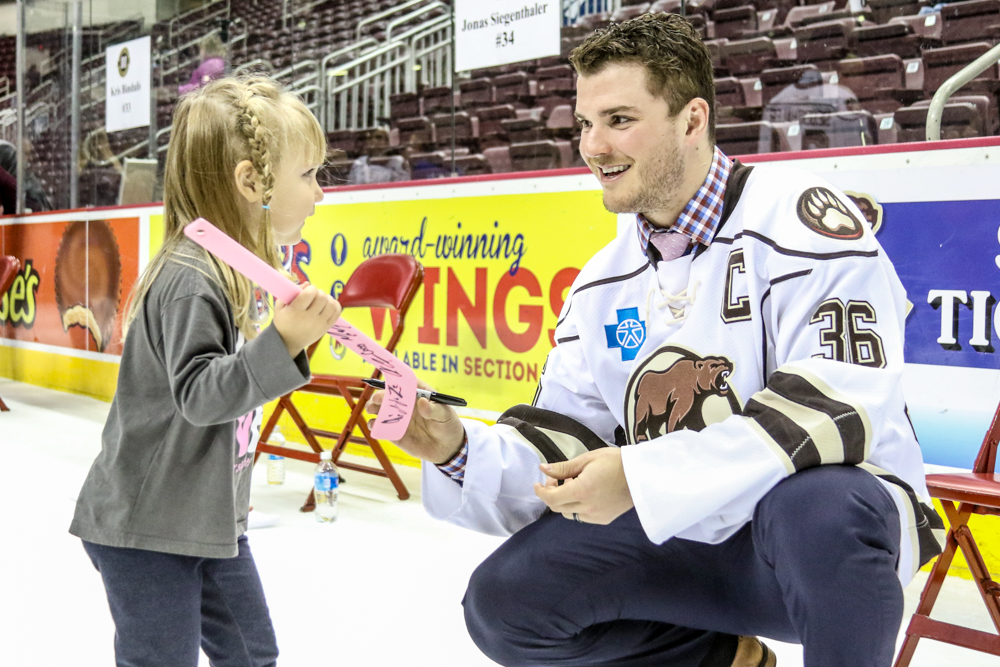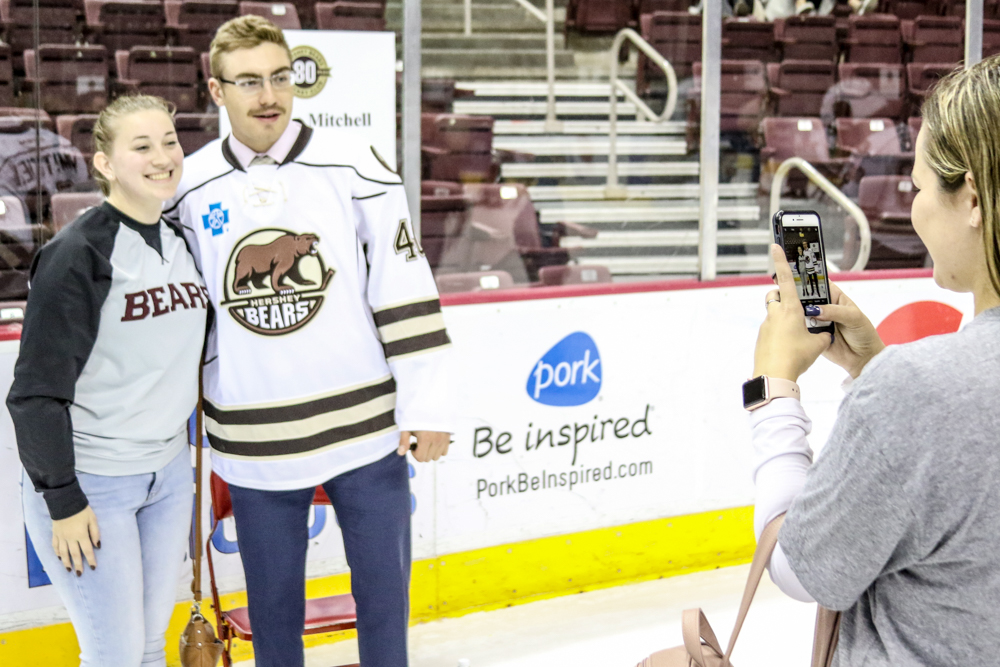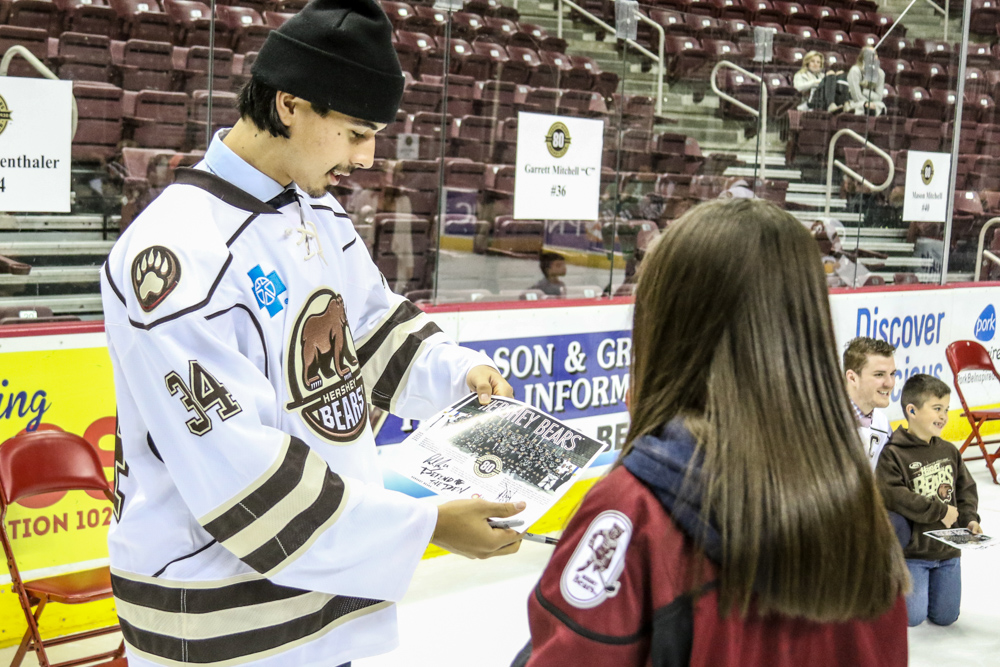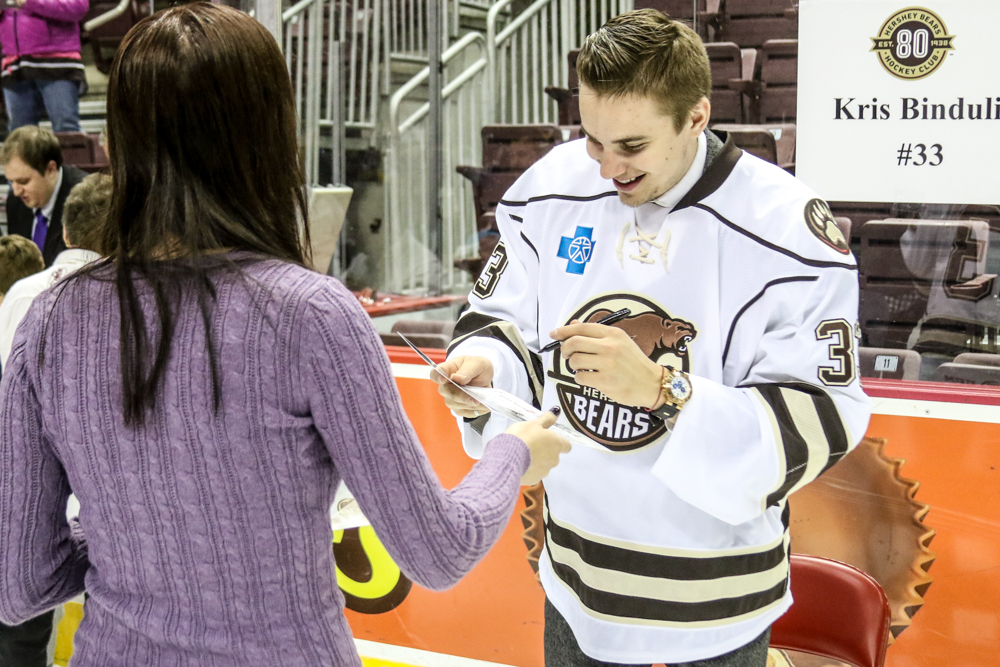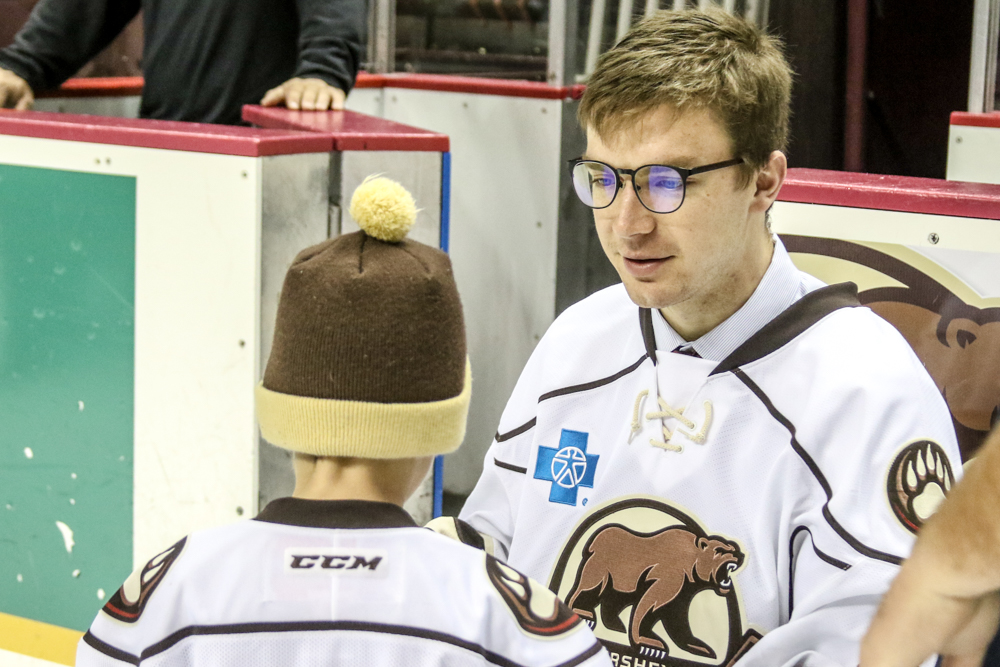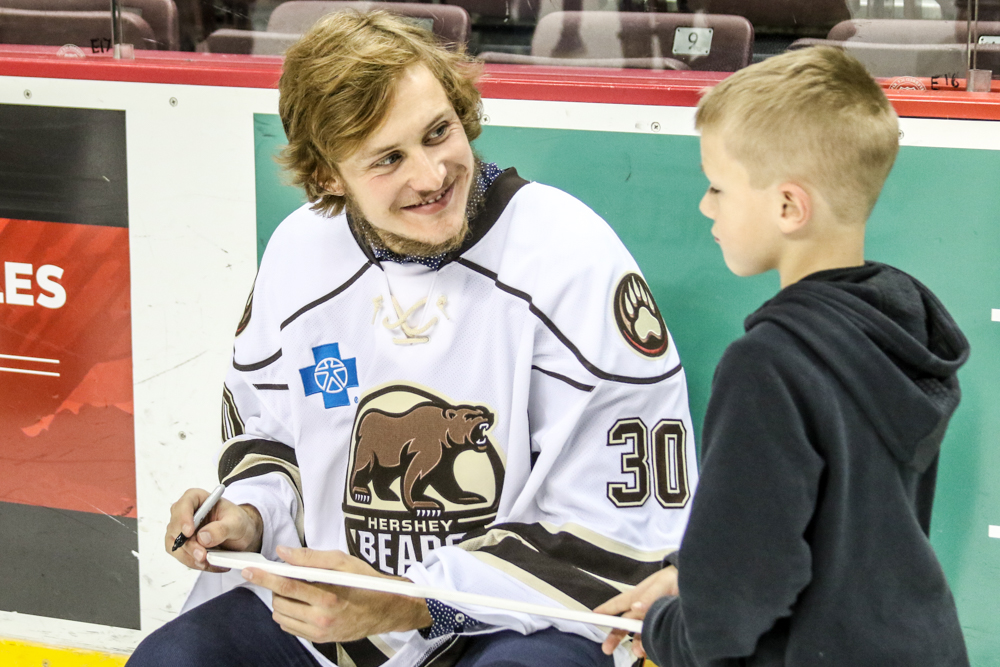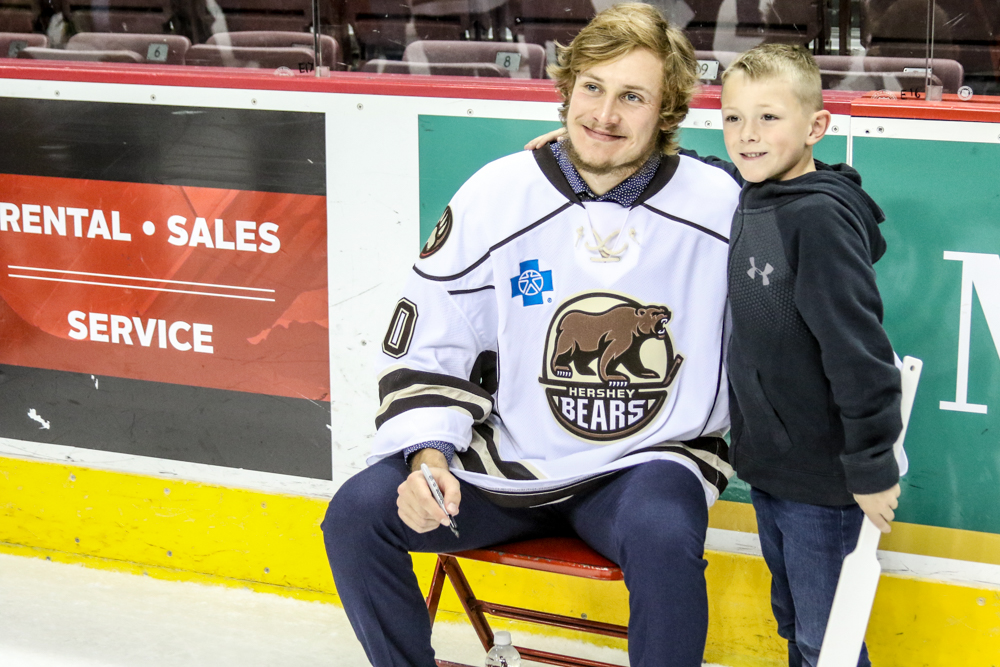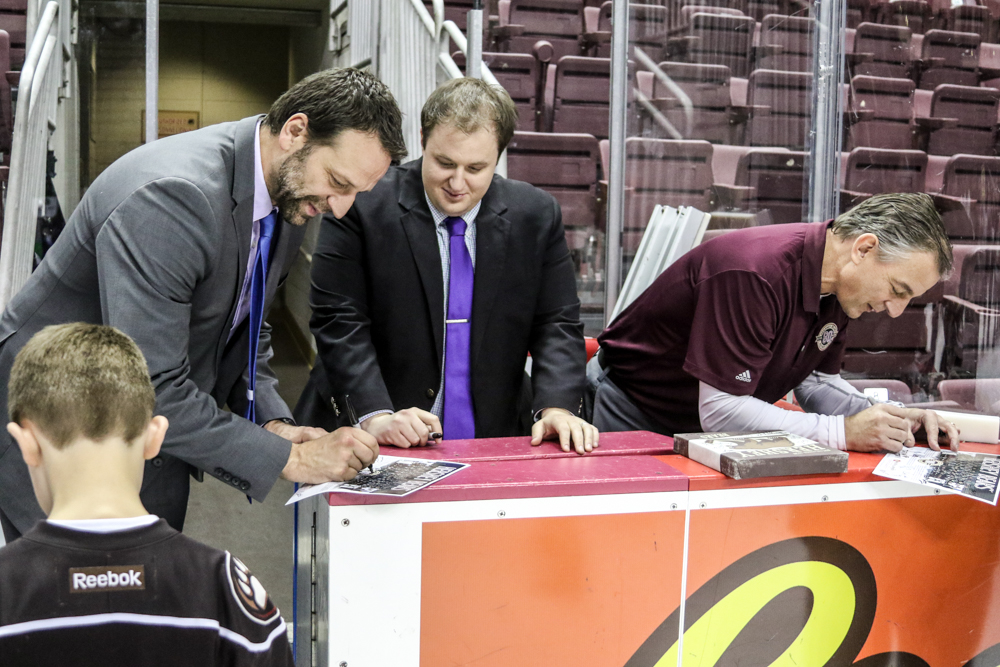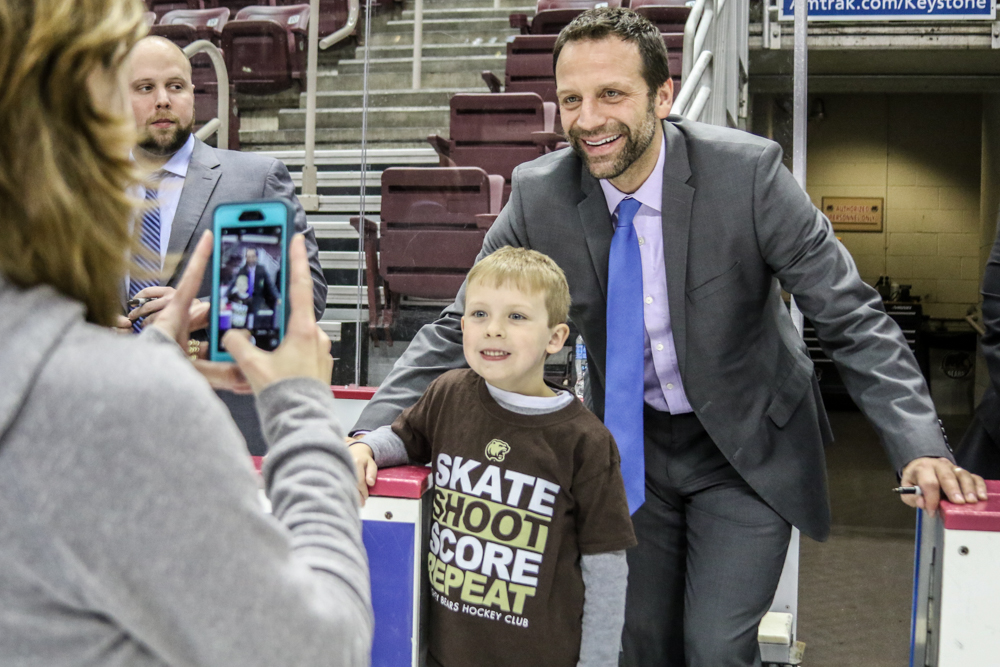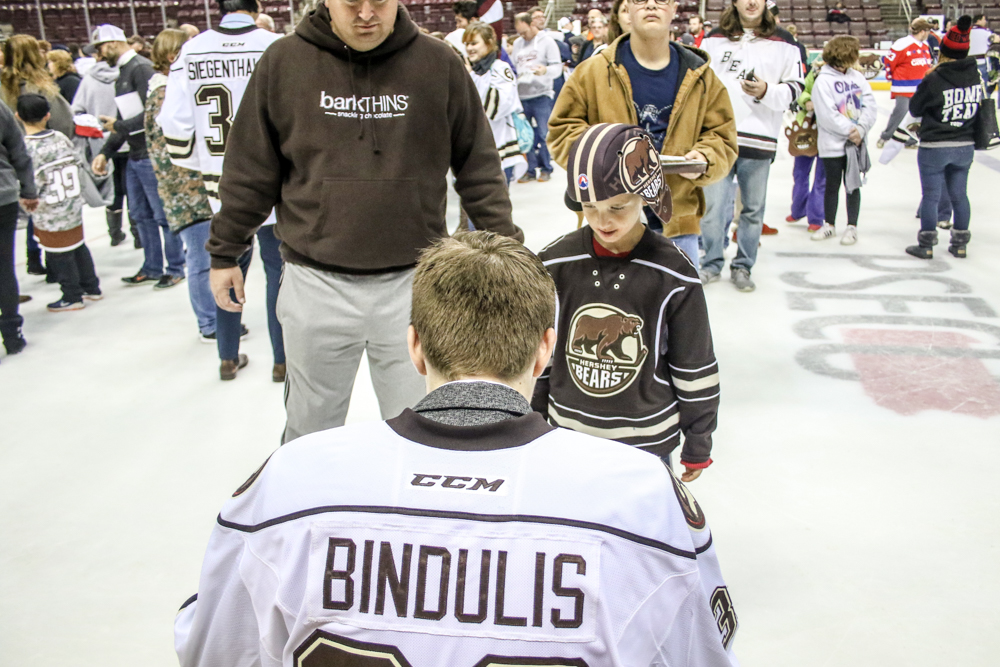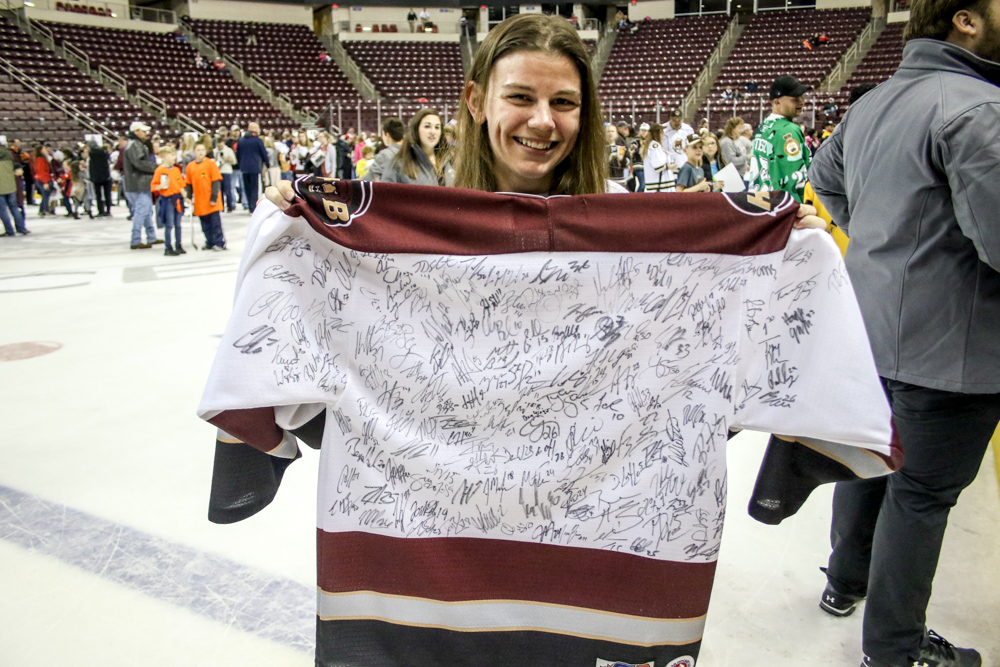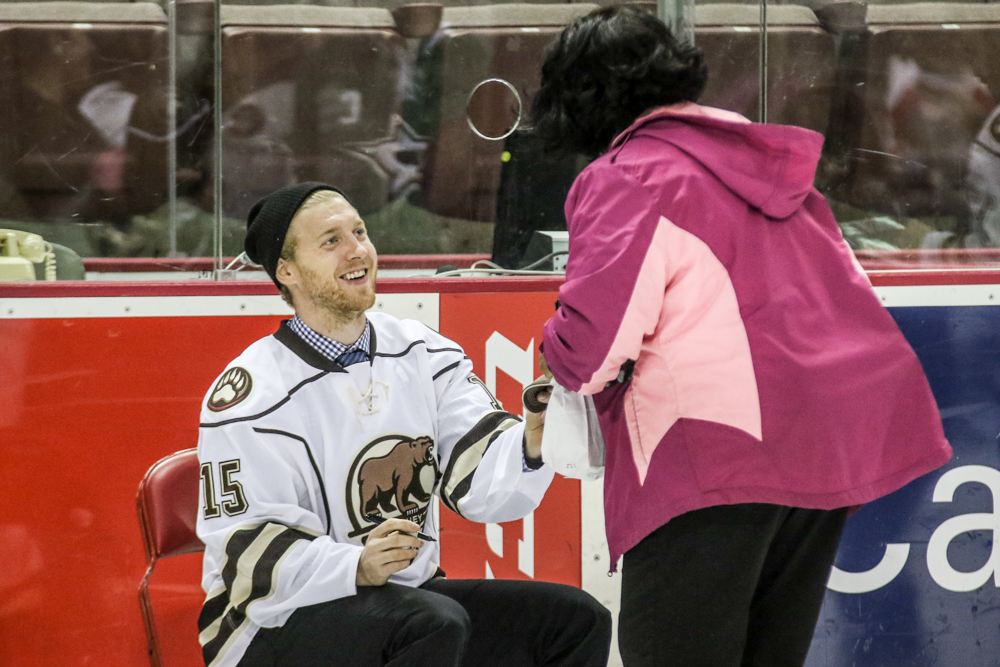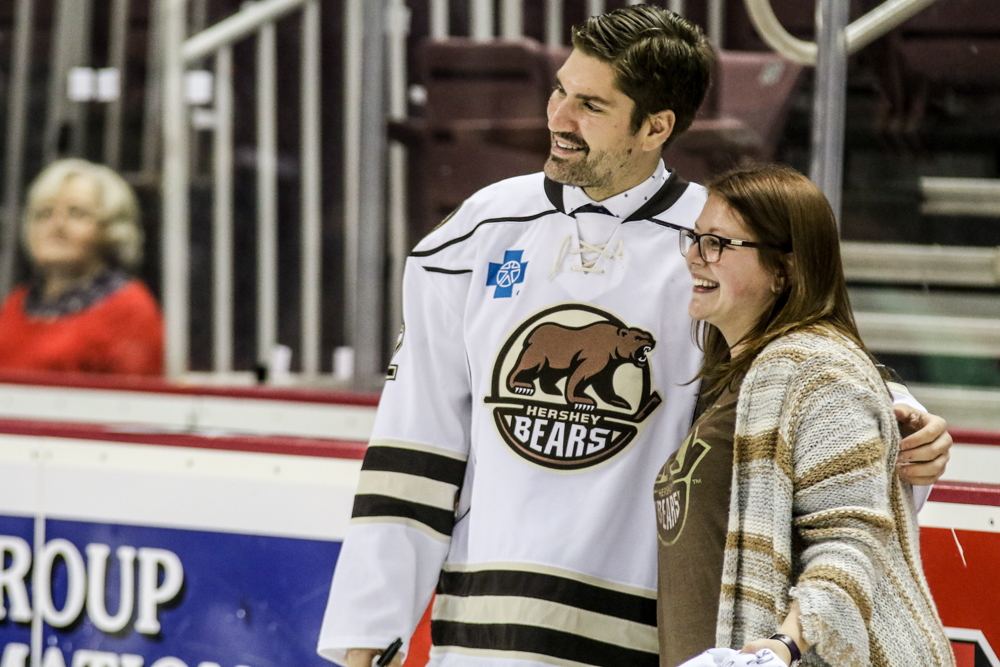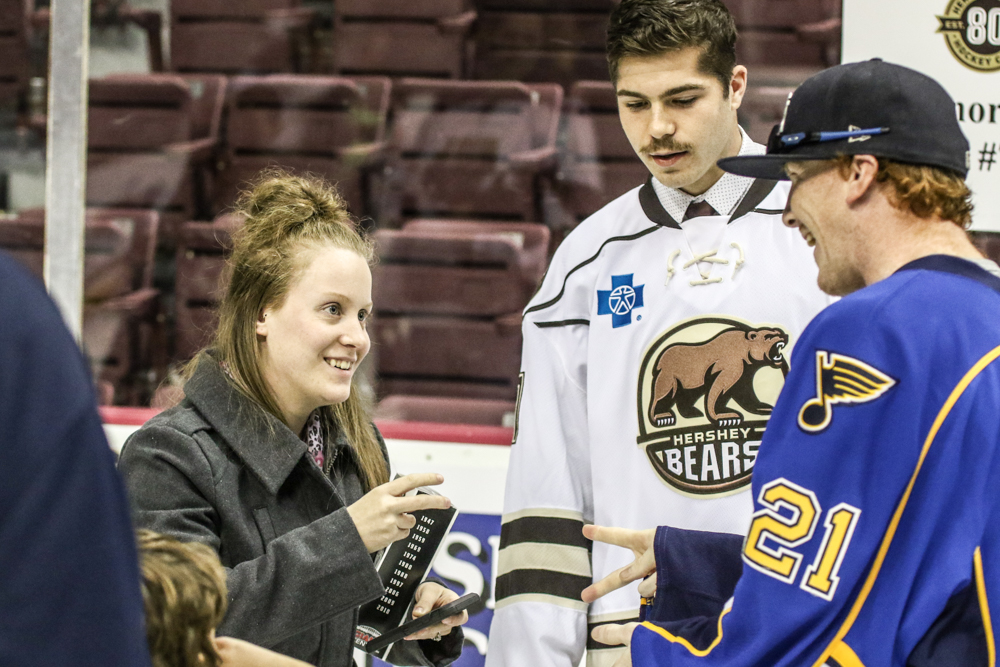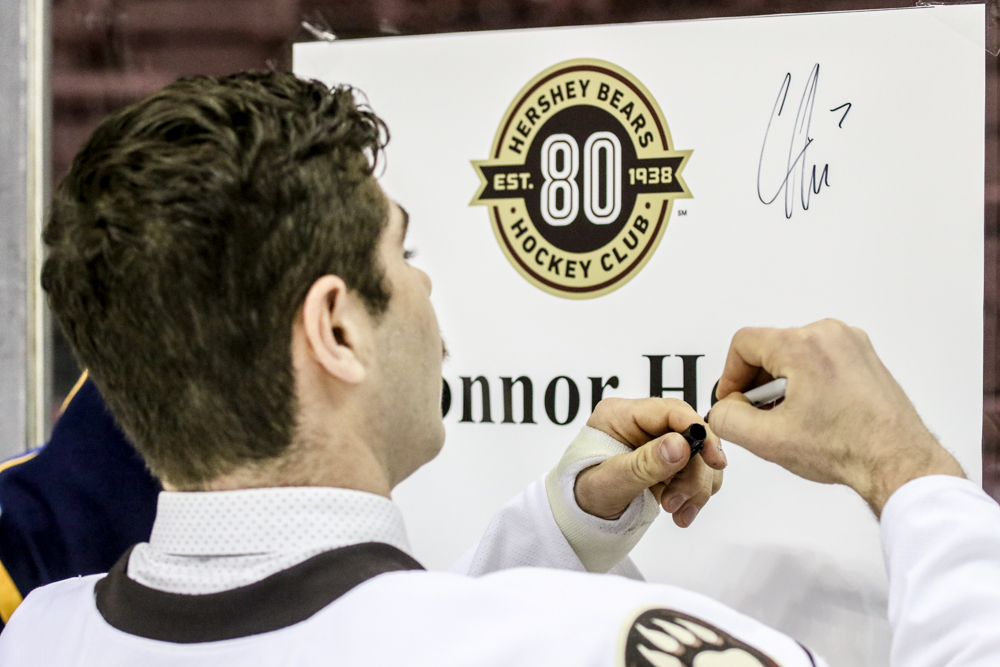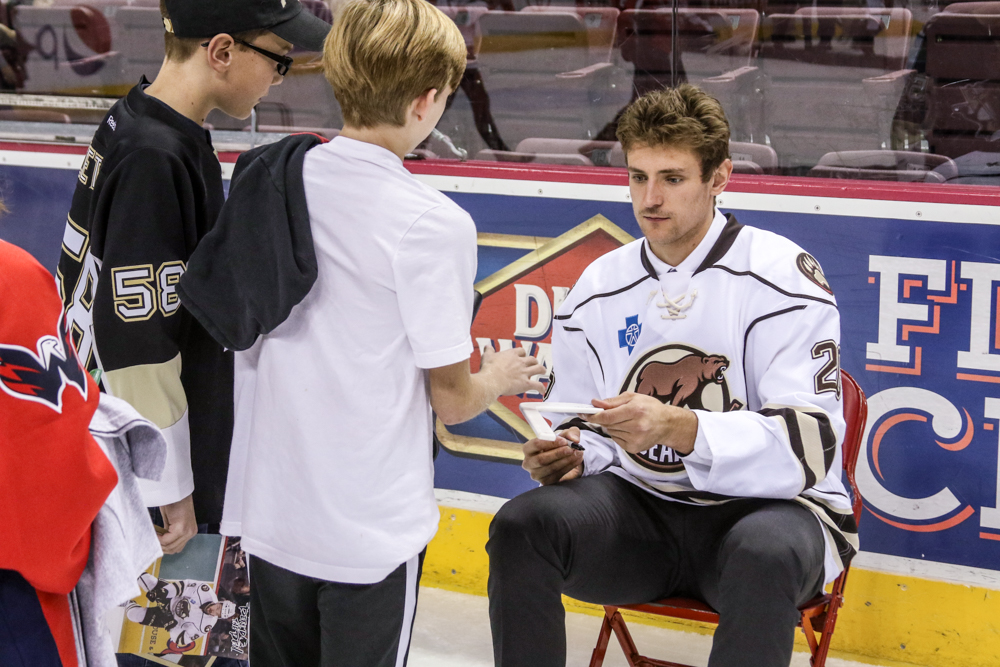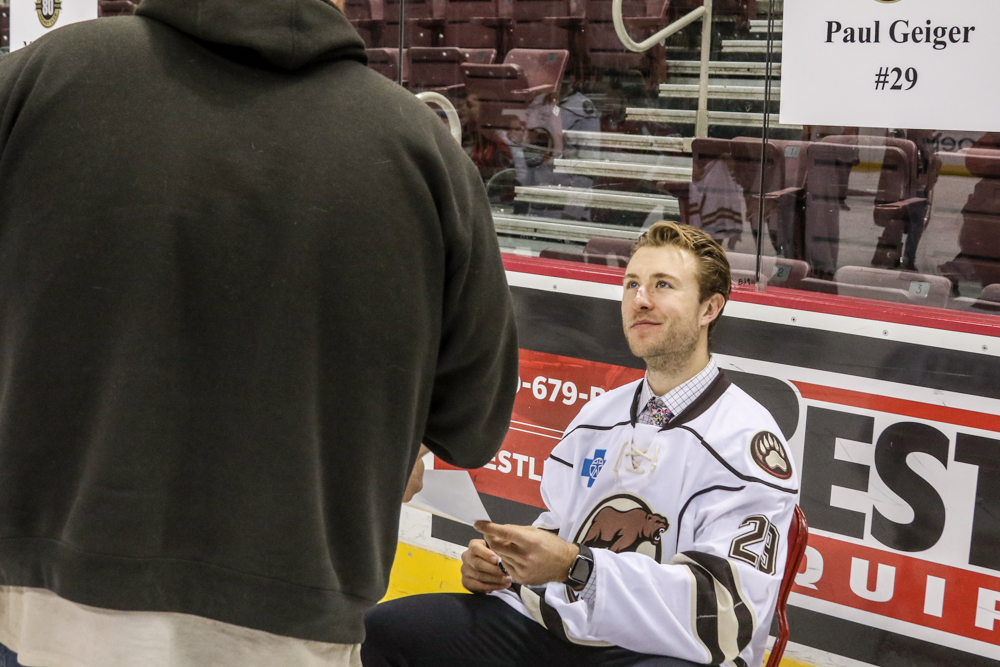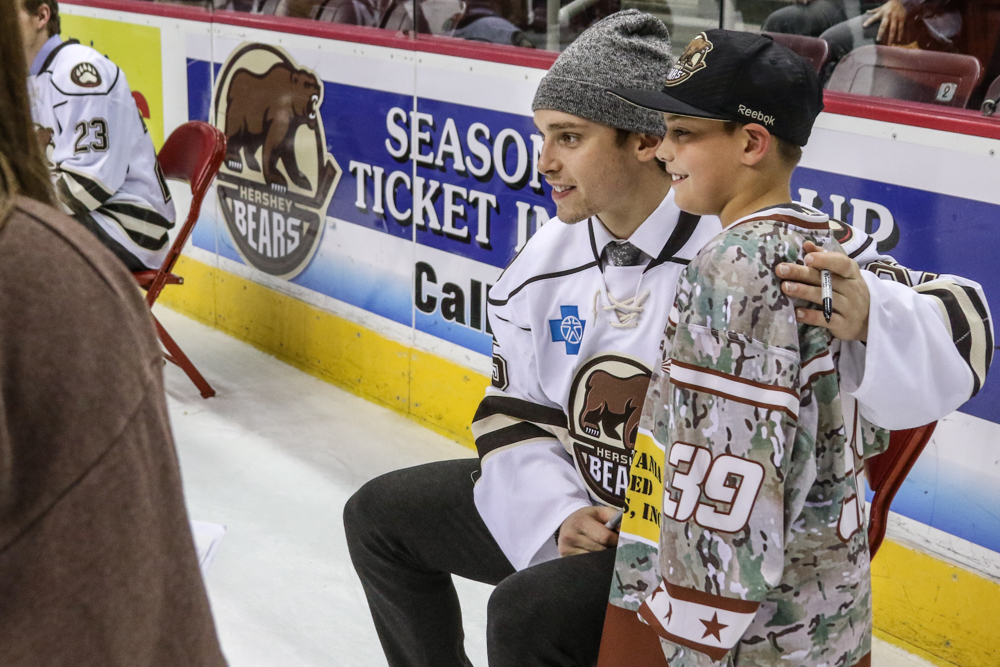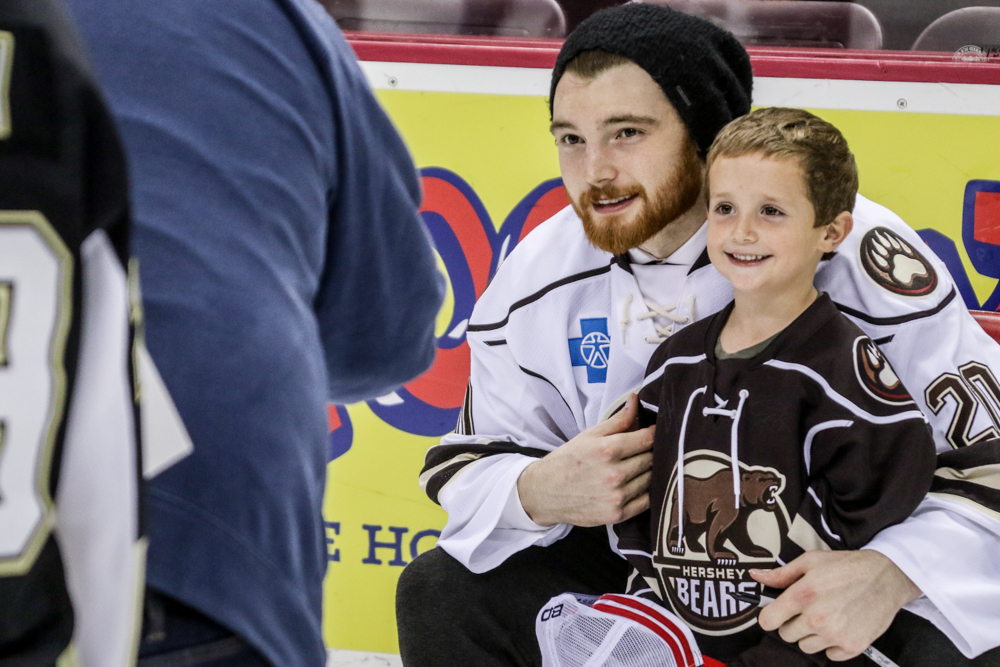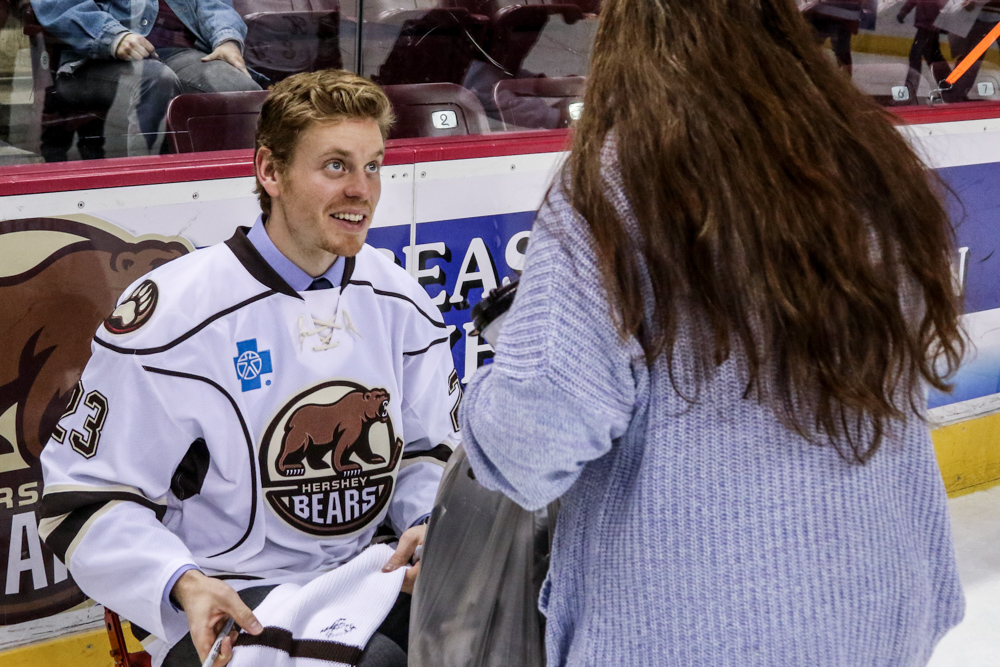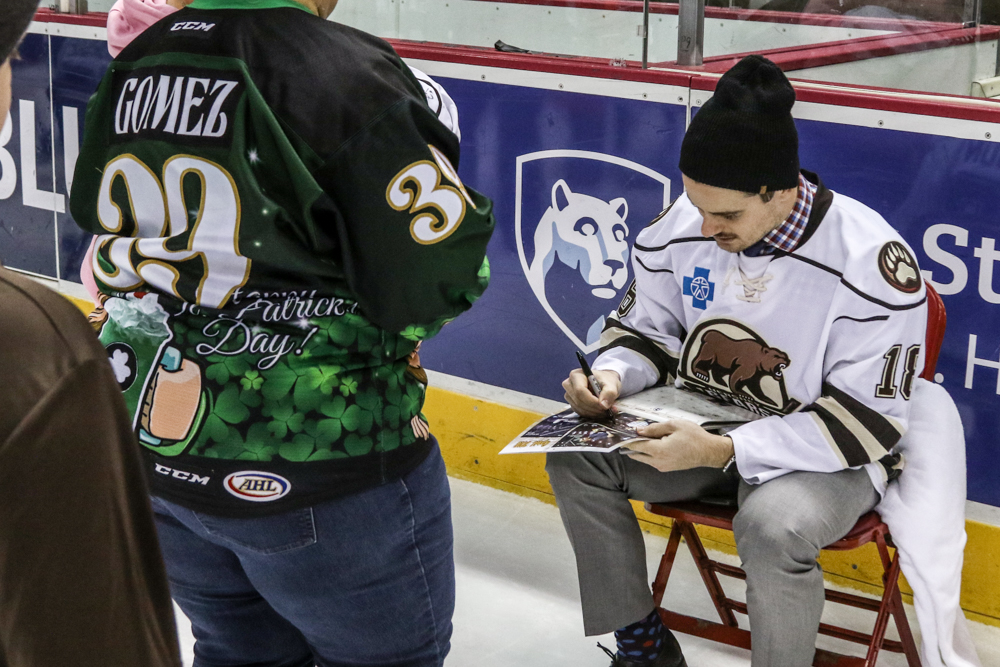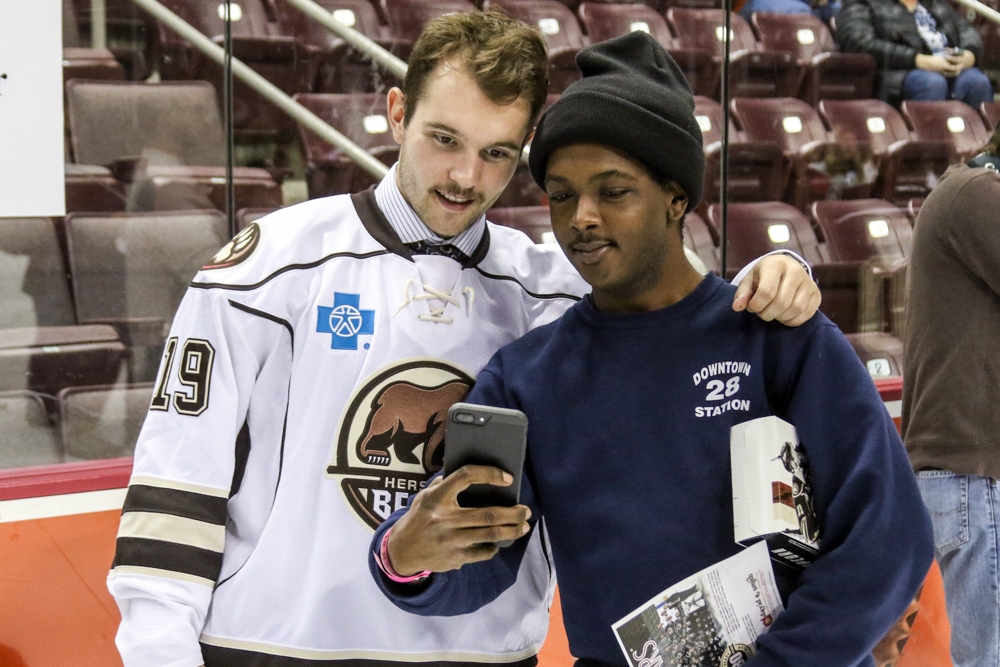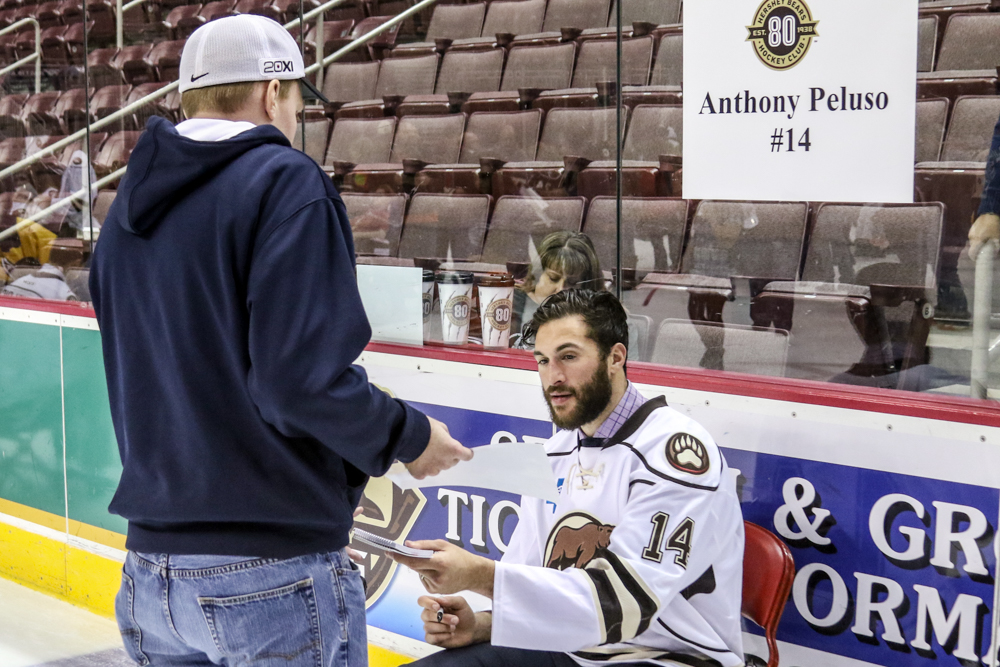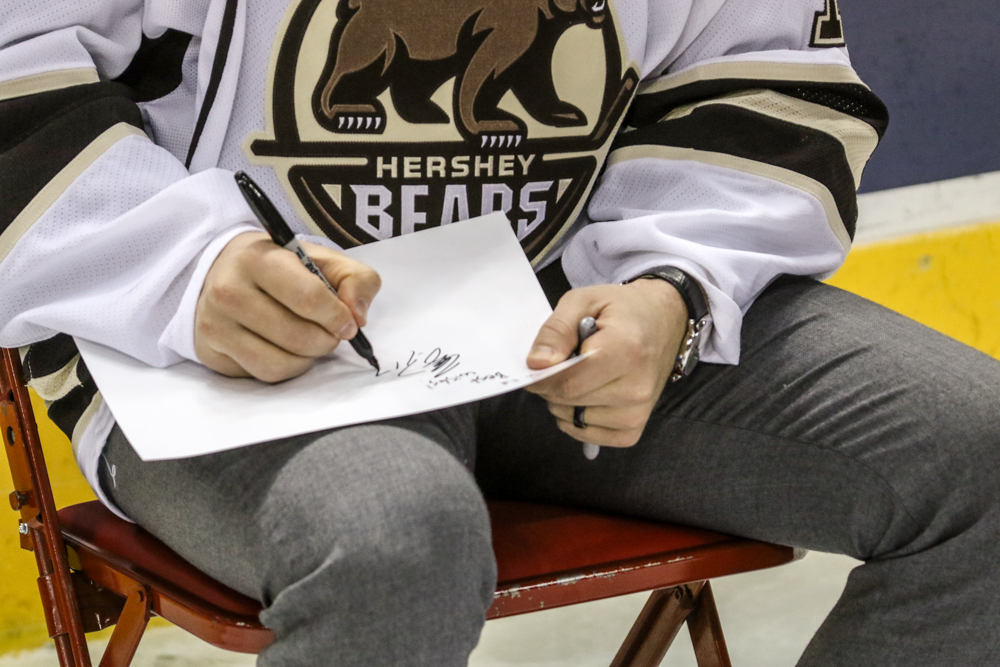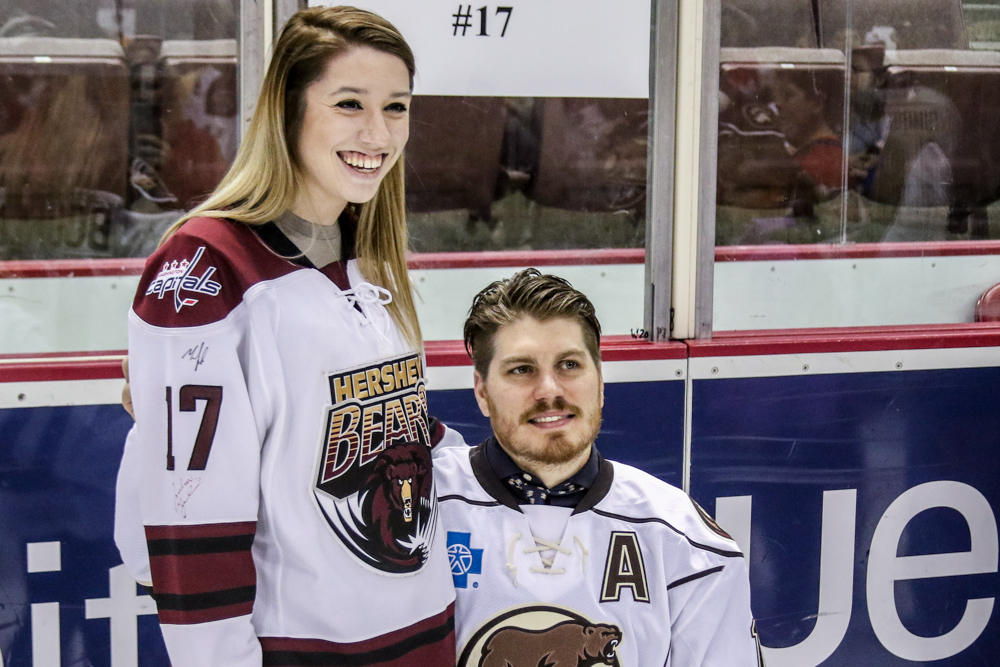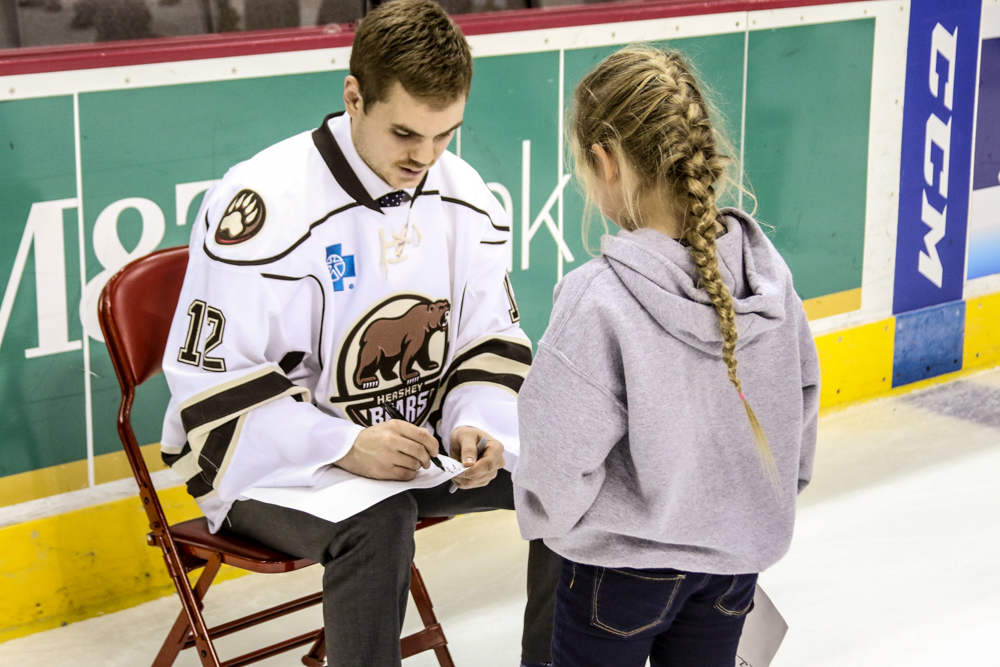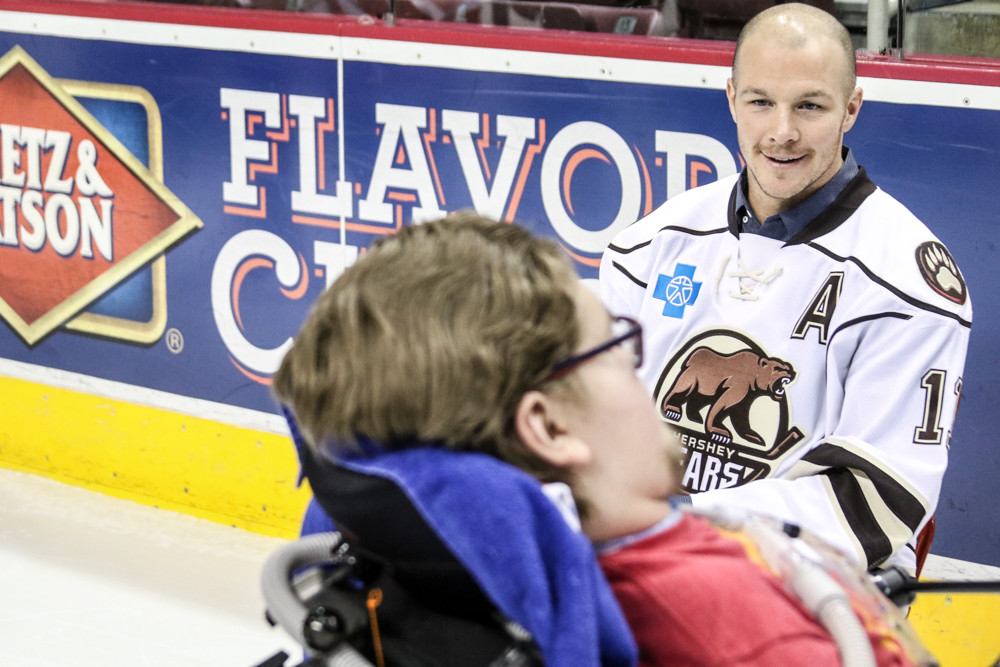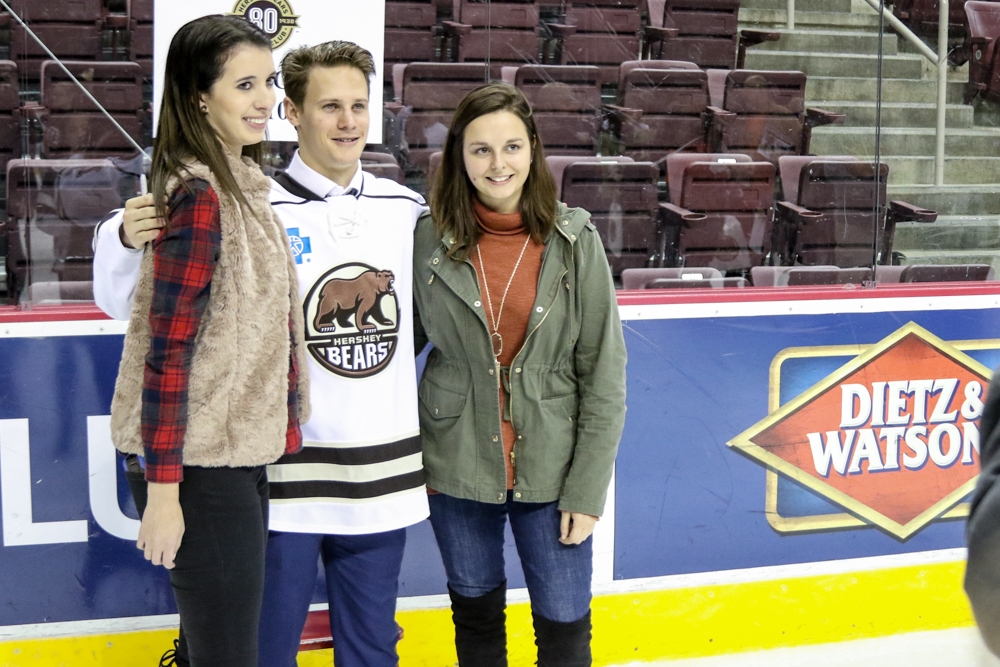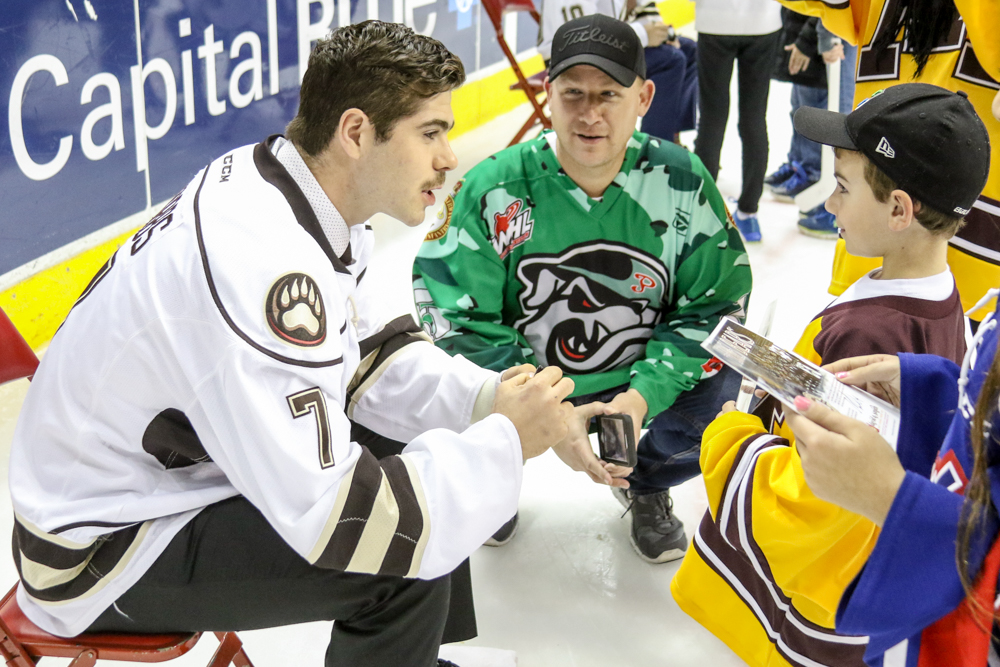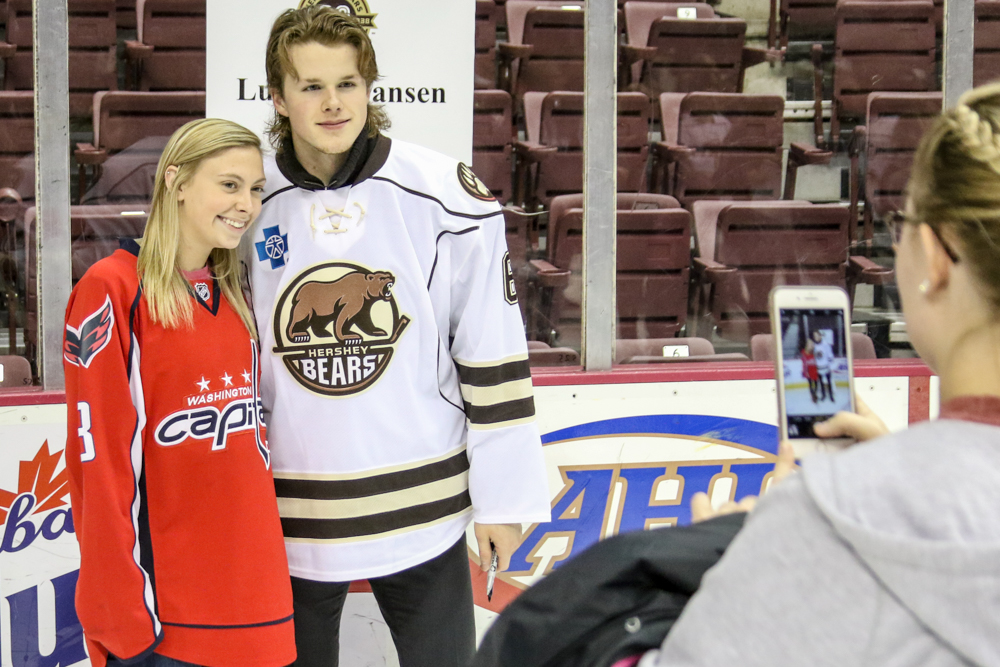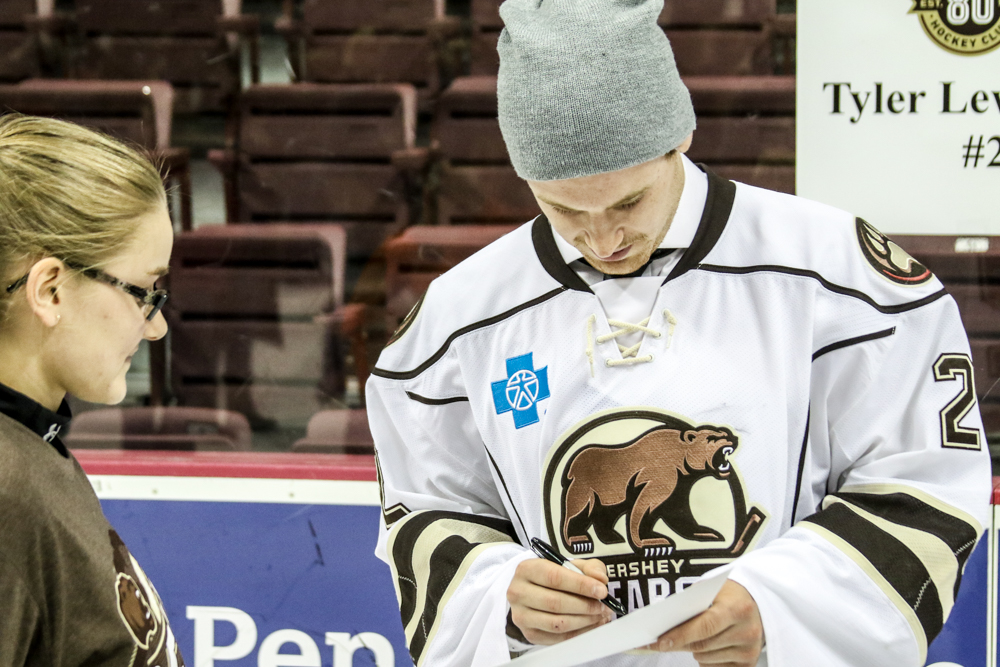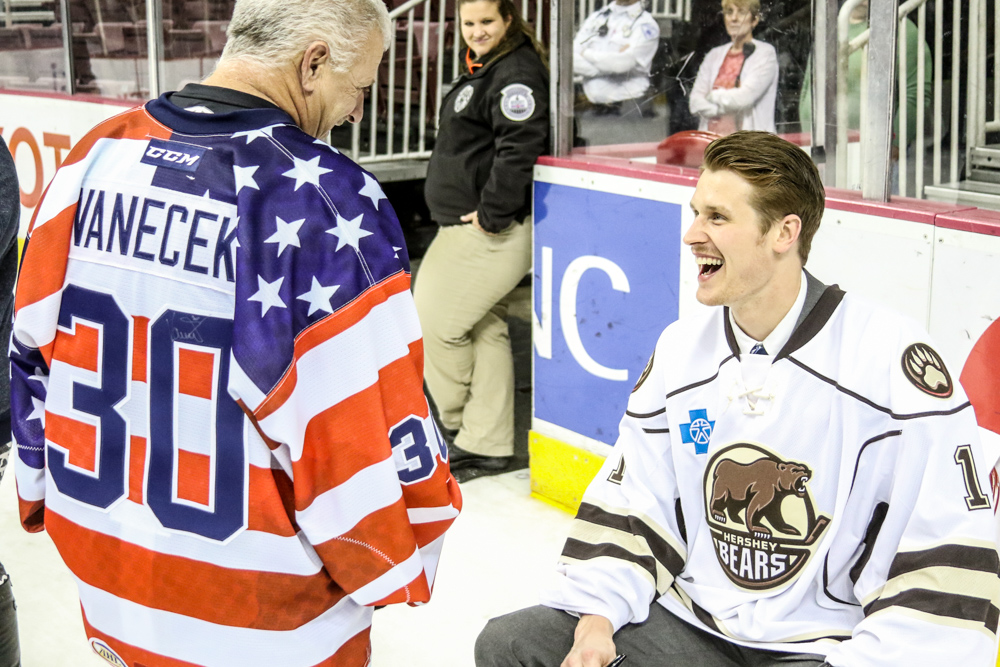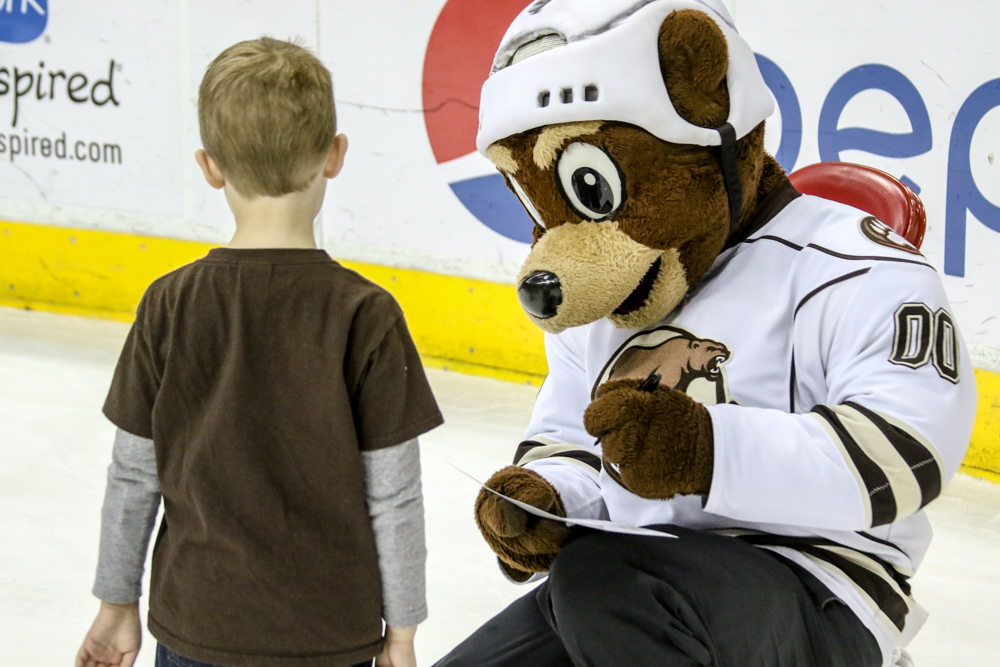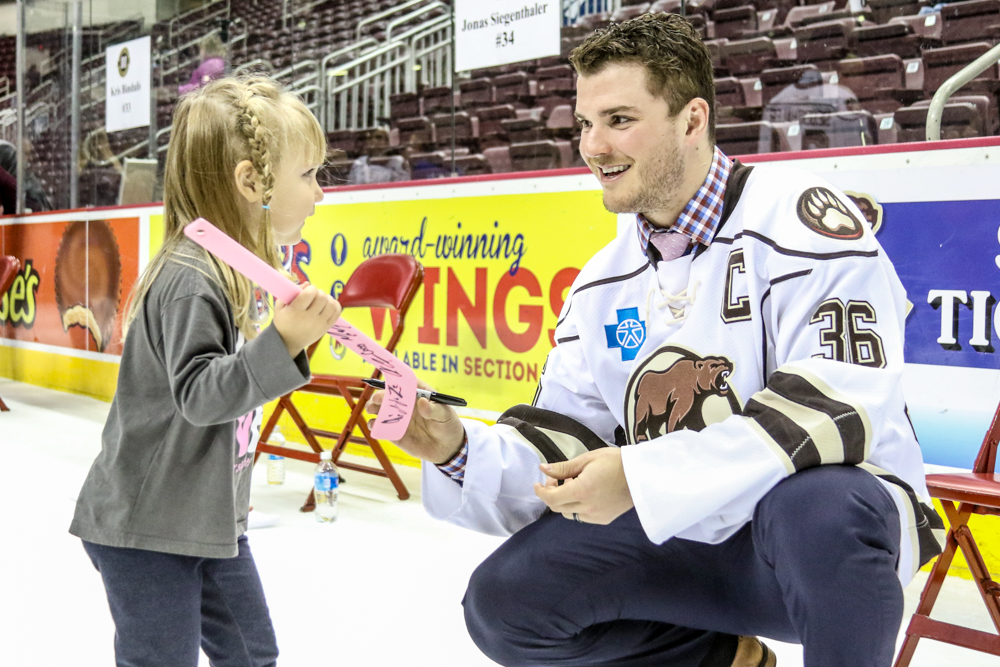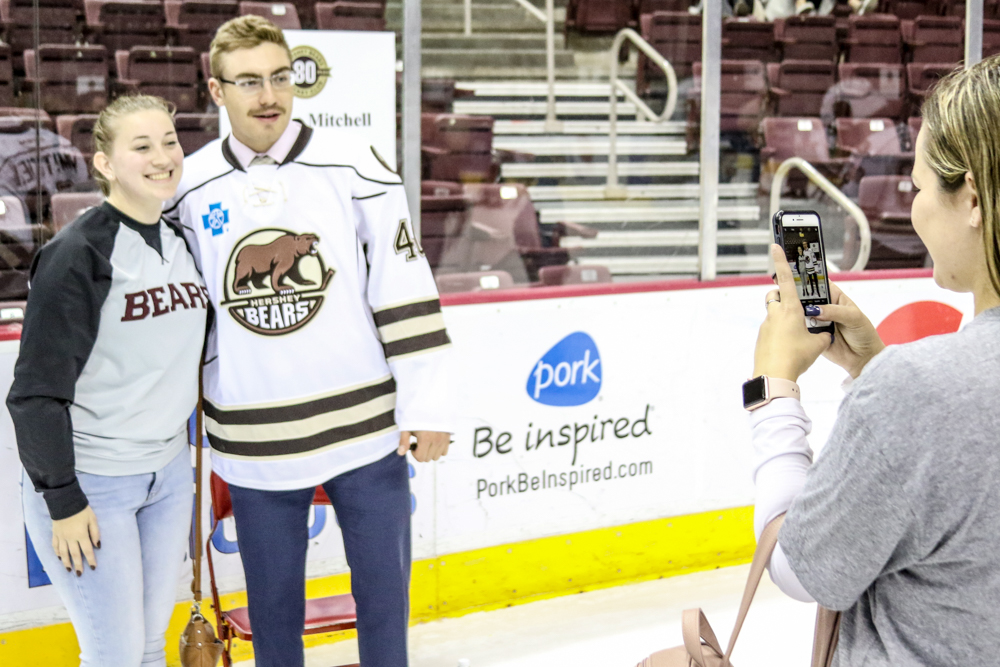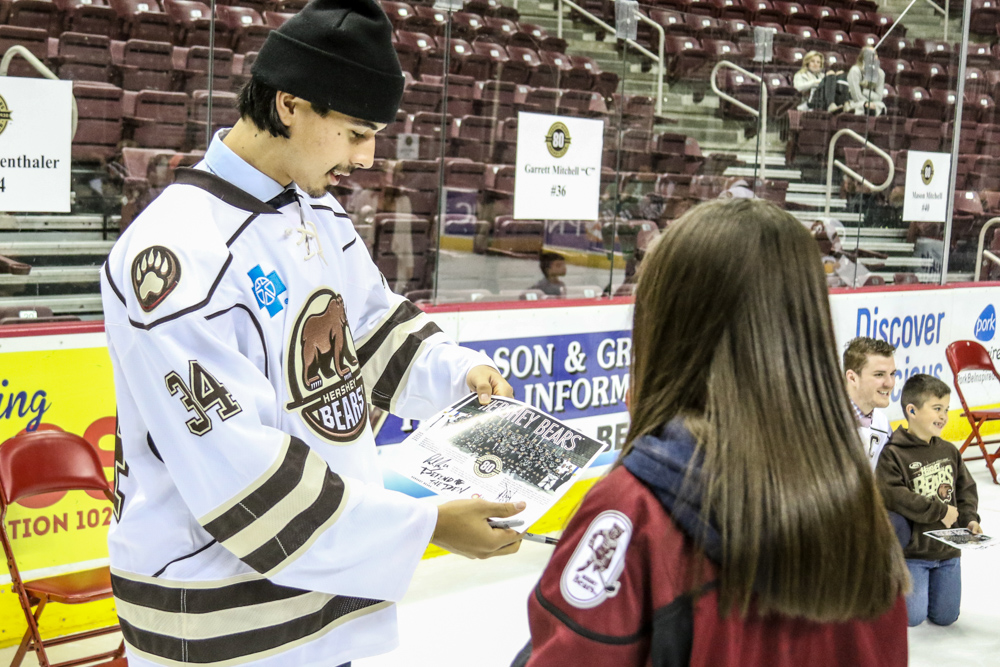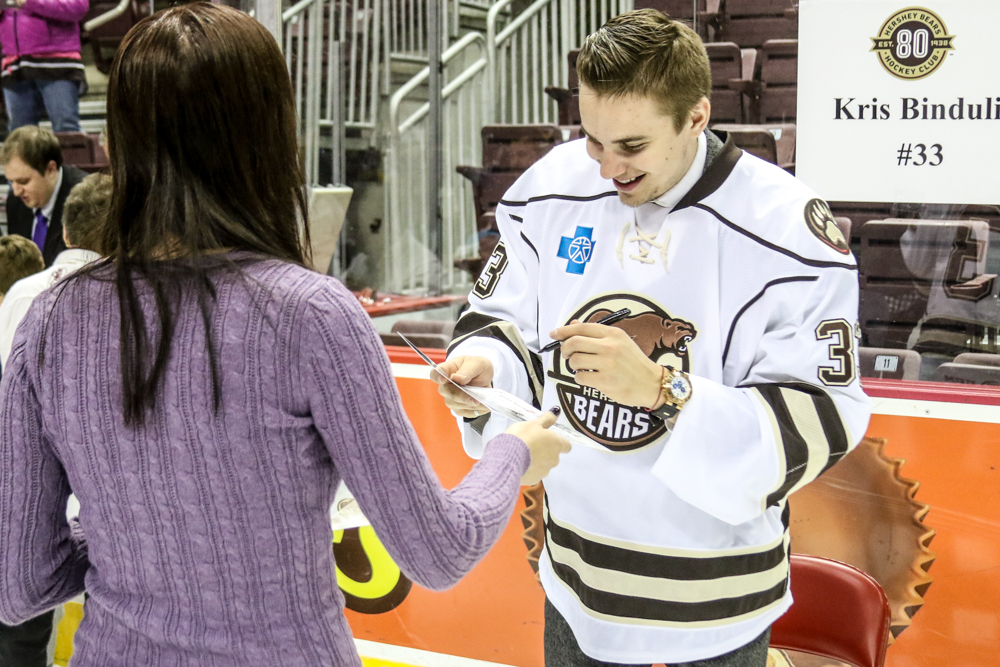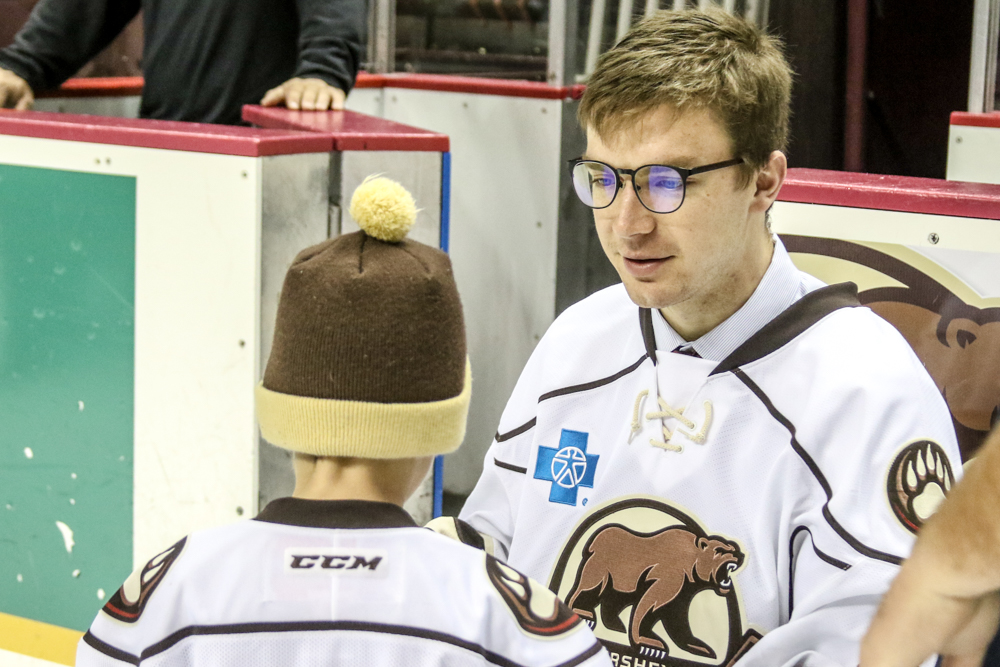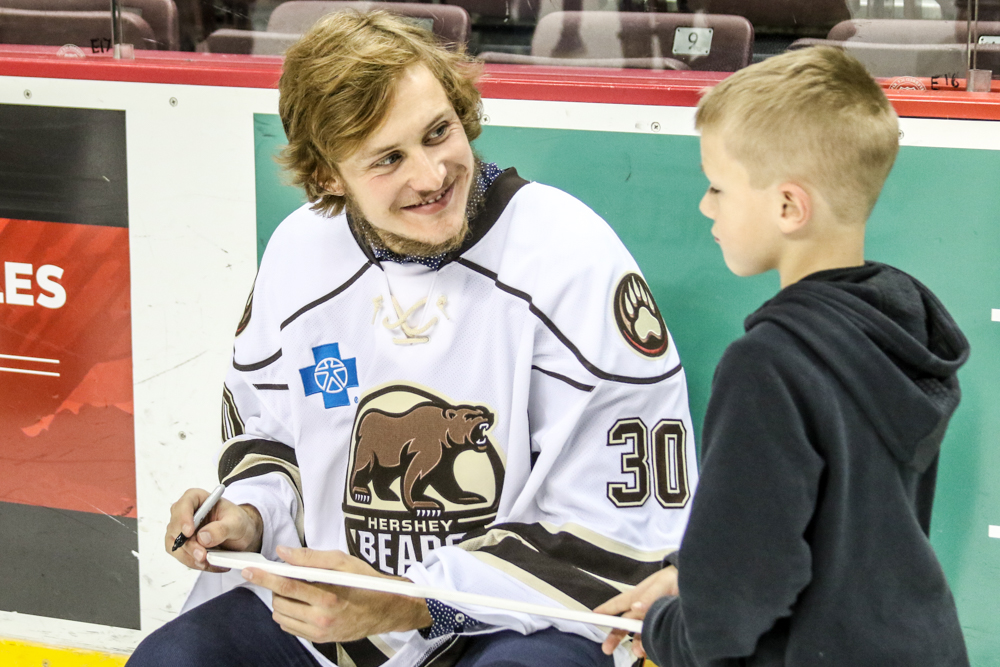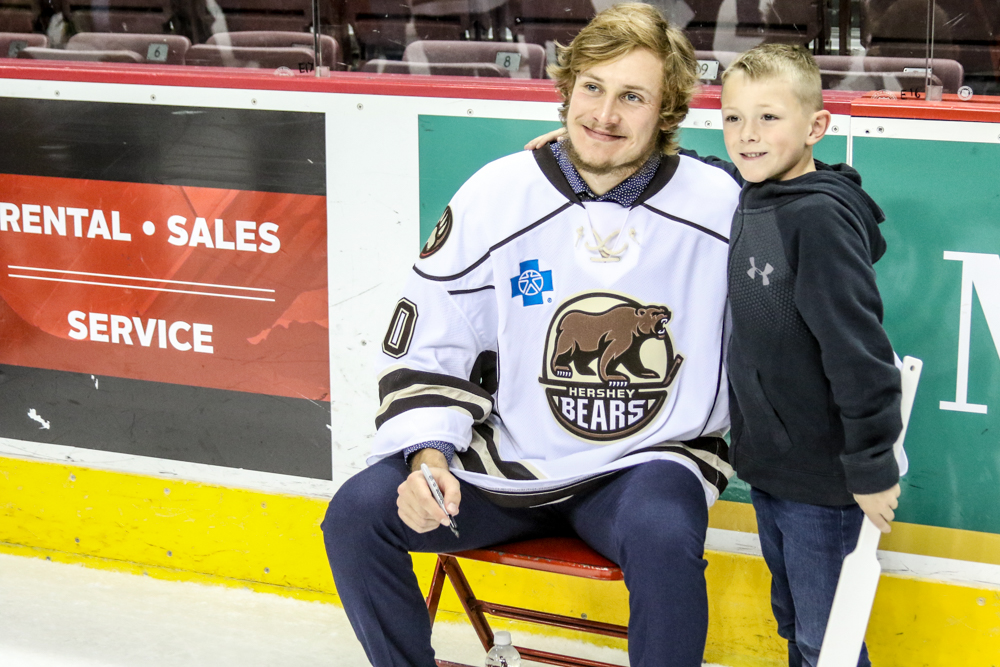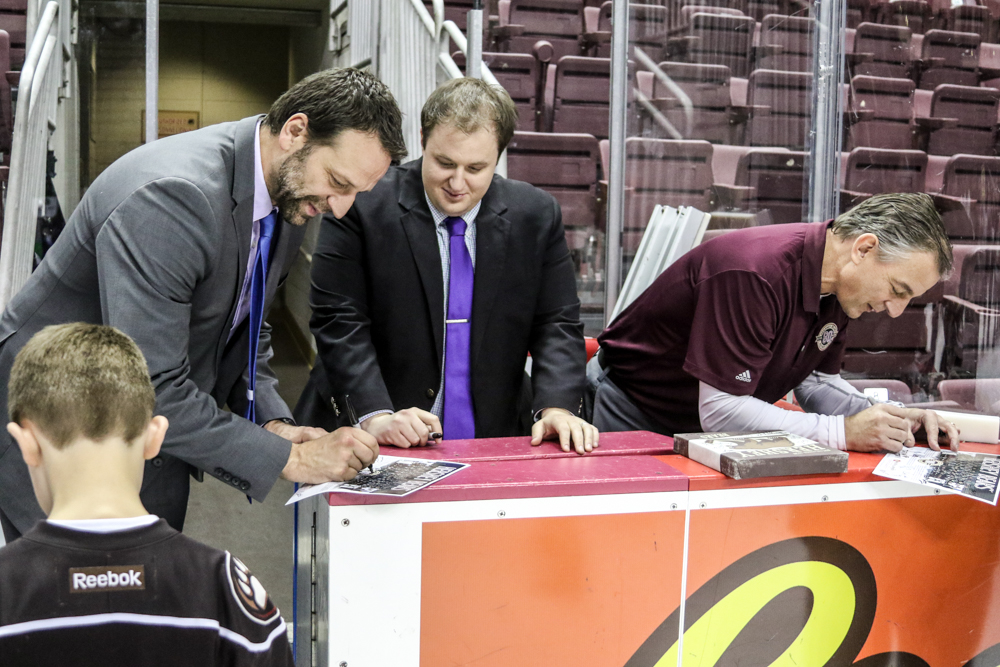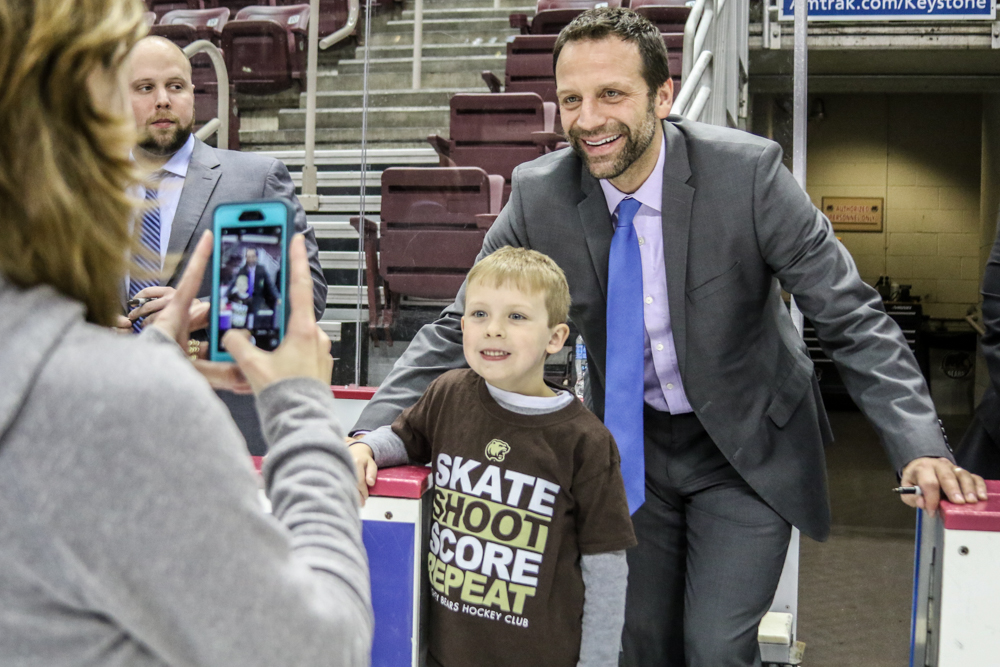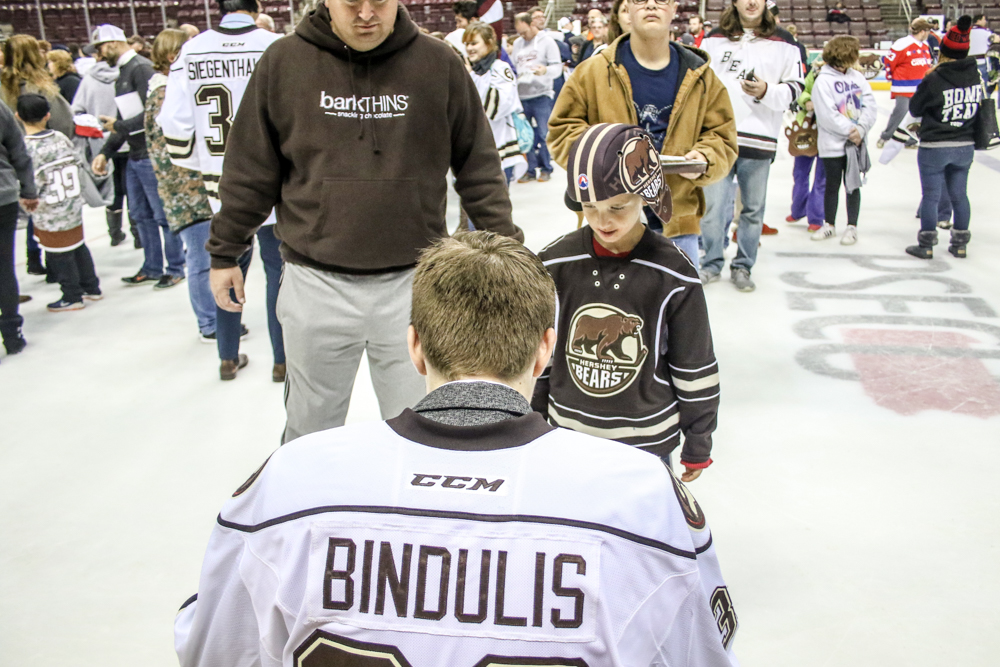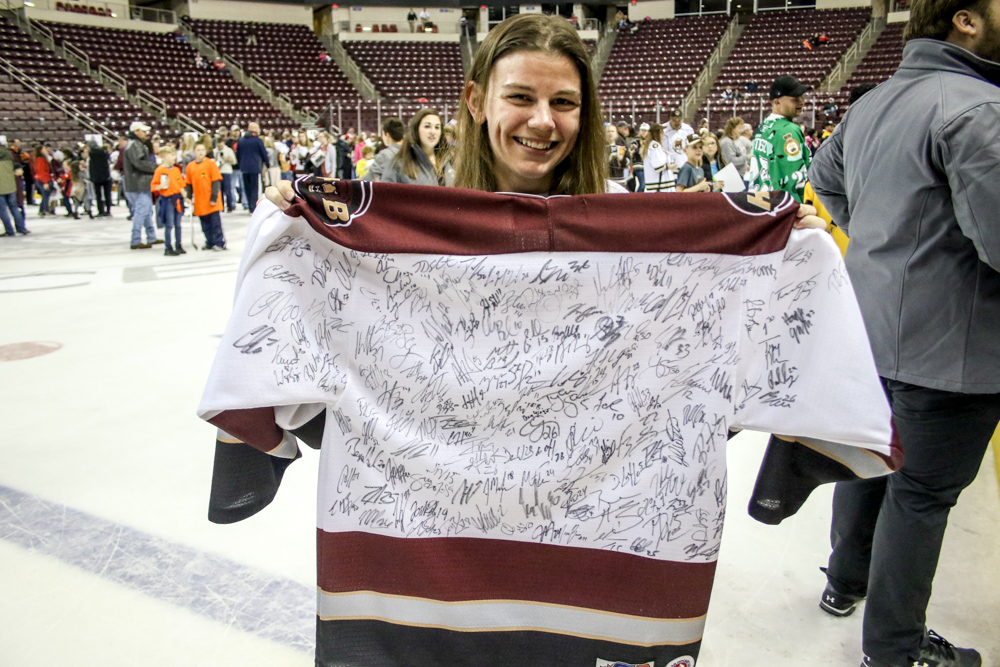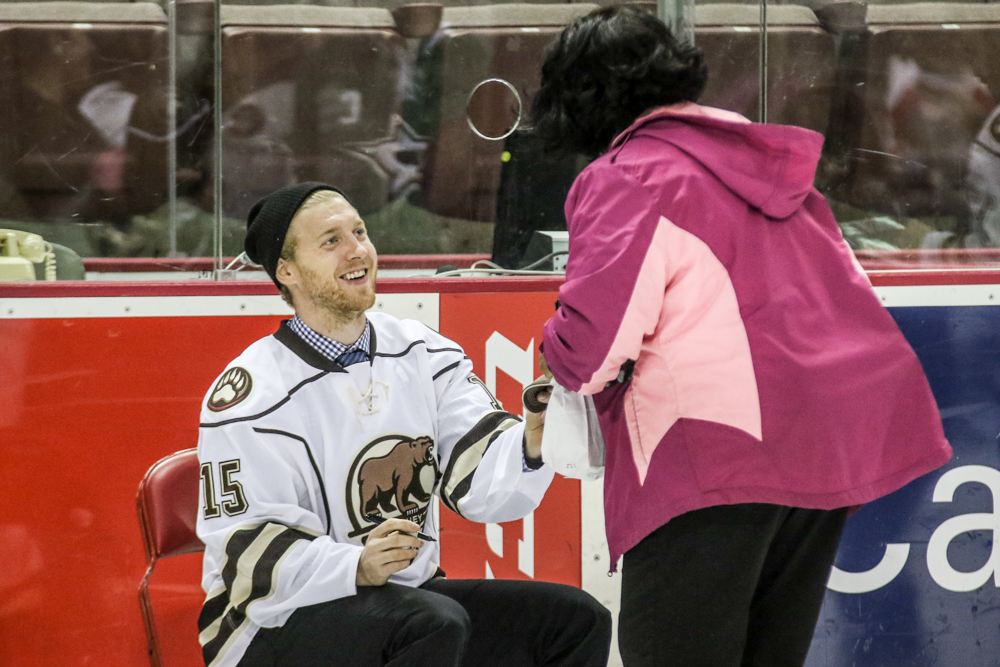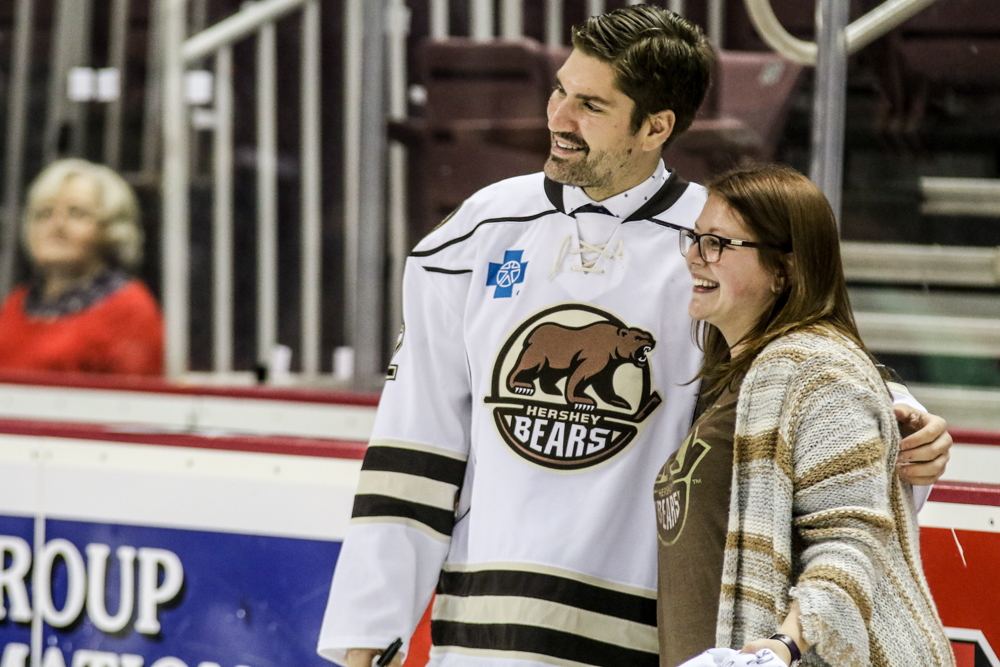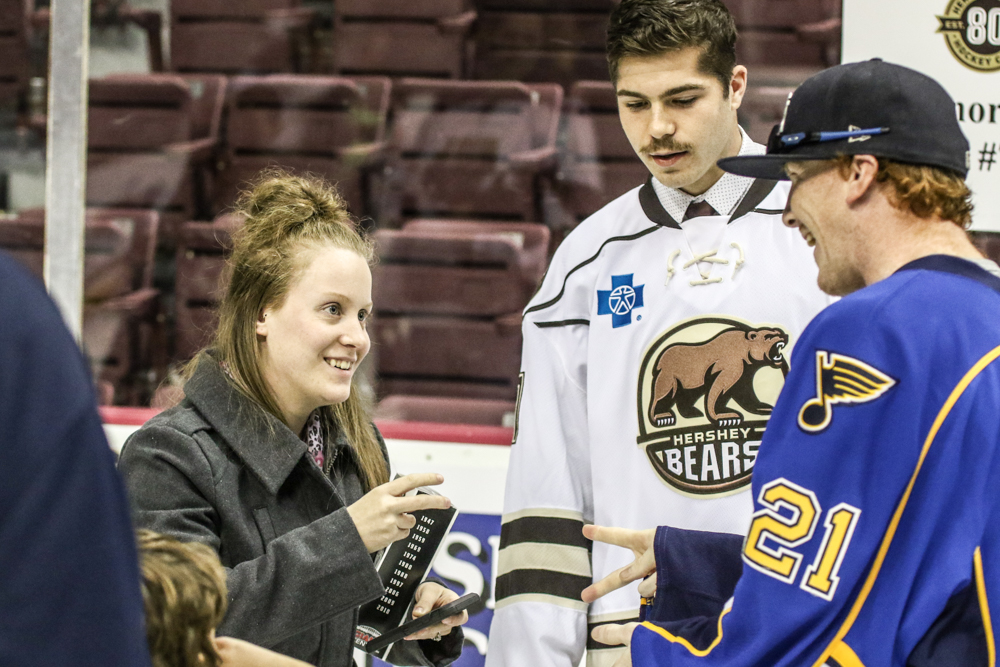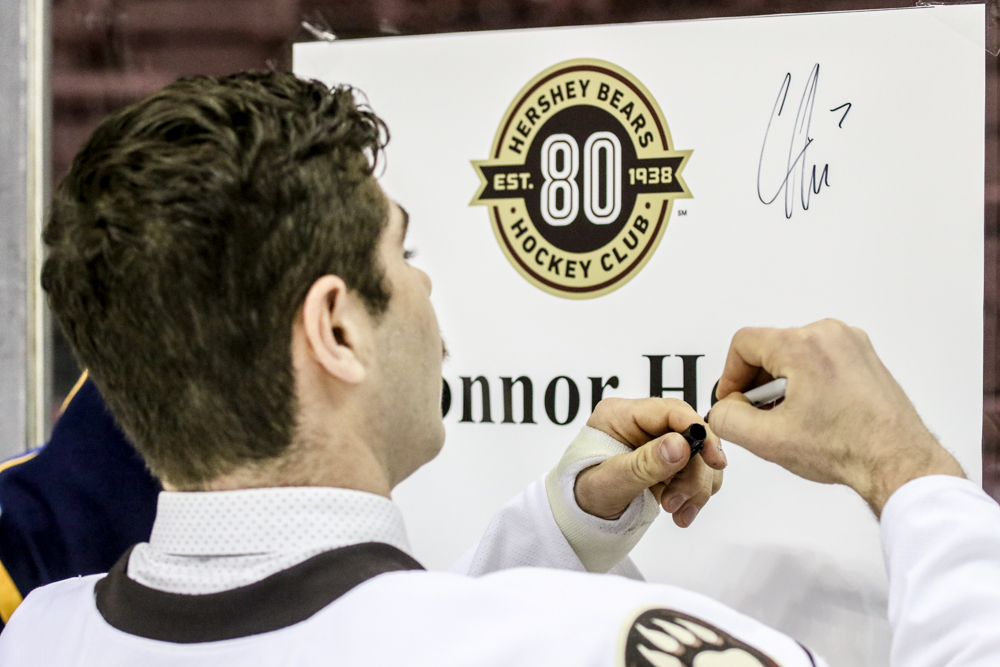 Photo gallery: Hershey Bears autograph night
A yearly tradition at Giant Center returned on Sunday night as the Hershey Bears greeted some of their most loyal fans on the ice after the game for photos and autographs.
Thousands of fans flocked to the ice to get team photos, along with personal items like jerseys and sticks, signed by their favorite members of the team.
Above, check out some of my favorite shots of the night, and check out some of the best mustaches from the team's Movember campaign!