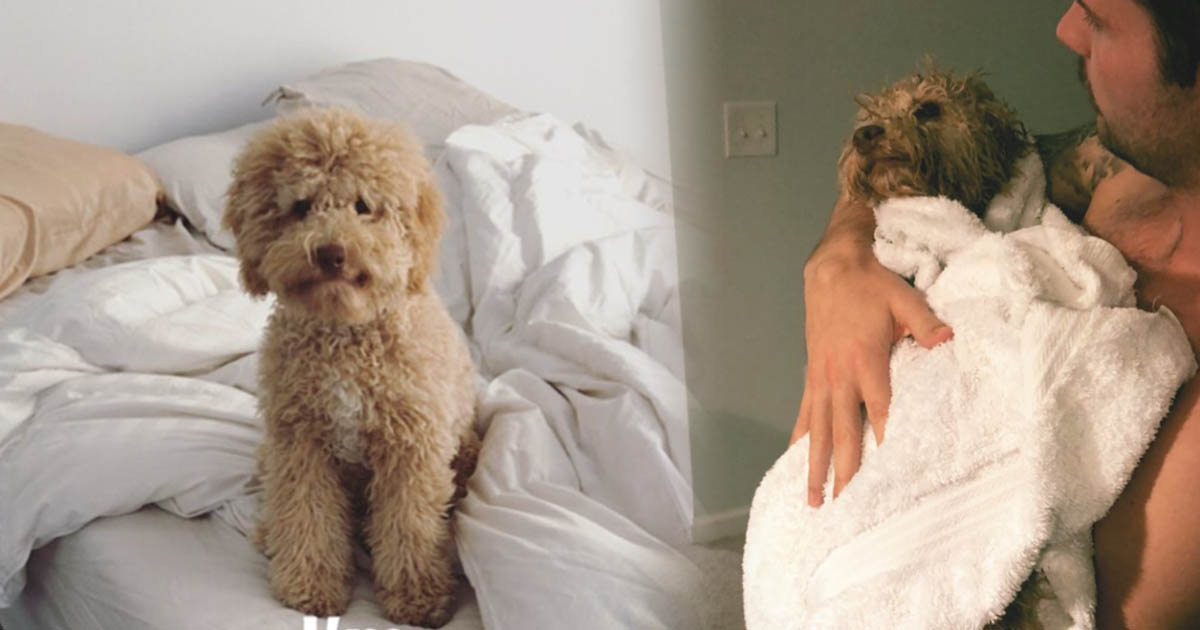 Riley Barber's new dog will melt your heart
Photos: riley_barber_ and official_big_tuna / Instagram.
Since the start of the season, the star of Riley Barber's and Liam O'Brien's Instagram accounts have been an Australian Labradoodle Mini named Ted.
Barber got himself the new companion at the end of June, and now the six-month-old Teddy is "quite the treat."
"It's the best," said Barber on Tuesday. "You're at the rink for three or four hours a day, and you know sometimes hockey gets to be the only thing you think about for a long time. I thought getting a dog would get the mind off hockey. It's been great. It is like taking care of a kid, though. The first couple of months were a little bit suspect."
Despite the new responsibility of having to take care of dog, Barber has a special companion in his new BFF. "He's a great dog, he doesn't chew anything…yet. If I could find some wood to knock on that would be great.
"Hasn't ruined any of my shoes, he sleeps with me every night. It's like having another best friend."
O'Brien is Barber's roommate and has really made Ted the star, posting photos and videos of their furry roommate, including one of Ted greeting them after the mid-west road trip. "It's amazing," said O'Brien. "It's like a teddy bear but even better. It's fun for me. I don't have to take care of any of the responsibilities – that's kind of just on Barbs. It's really good for the morale. He's definitely cute."
And for Barber, it's super easy for him to find some helping hands while they have to be on the road. "I don't have a girlfriend or significant other, but a lot of other guys do that are here and don't really have much to do [while we're on the road.] I just made sure I got the cutest one possible so it wouldn't be that bad if I pawned him off for a couple of days."
The best part about having a dog? Knowing that he'll be happy to see to no matter what happened on the ice. "When I come home from the rink after a bad game, a couple of games don't go so well, to see that face and to come home to something that's so happy to see you kind of takes your mind off everything that you're thinking of. You go take him for a walk and you kind of clear your head. It's been great for me. He's special for sure. I thought it was going to be a little bit more work than it actually is because once you get into a routine, you kind of fall into that and he gets used to it."
Teddy is truly a man's best friend to the 23-year-old, who is "making sure he gets his food, water, and a little bit of love."
Video: riley_barber_