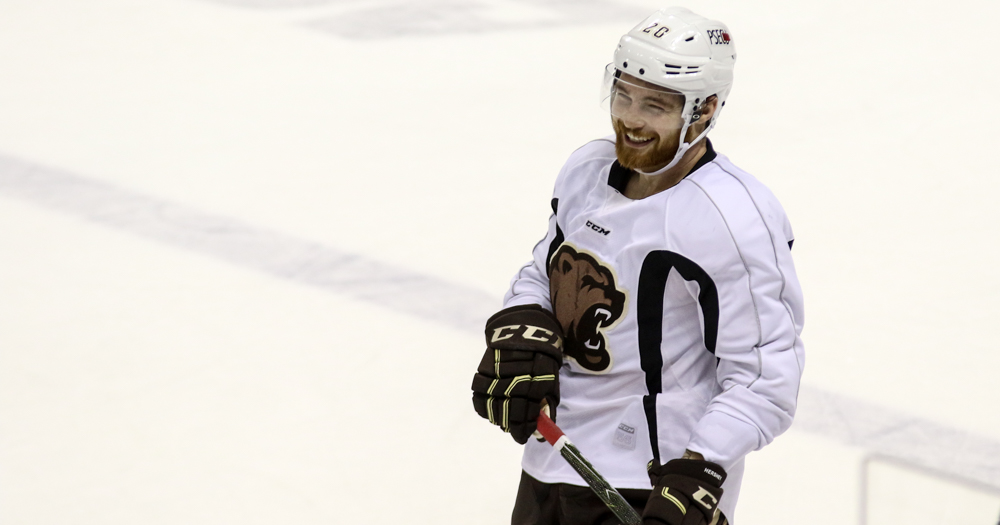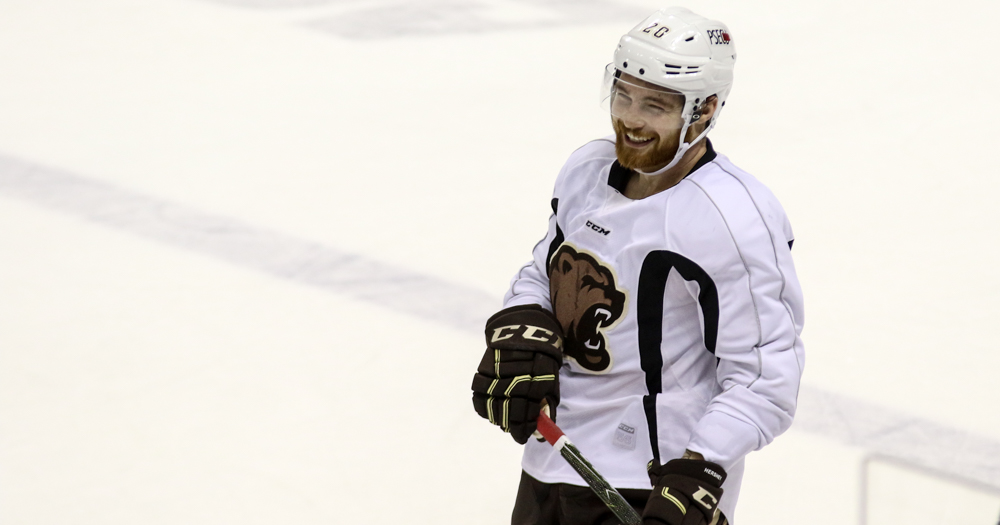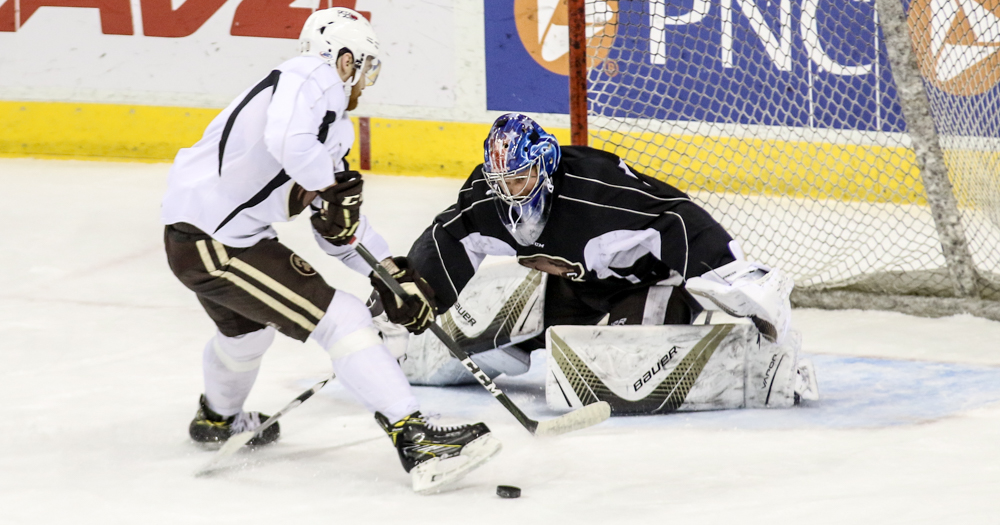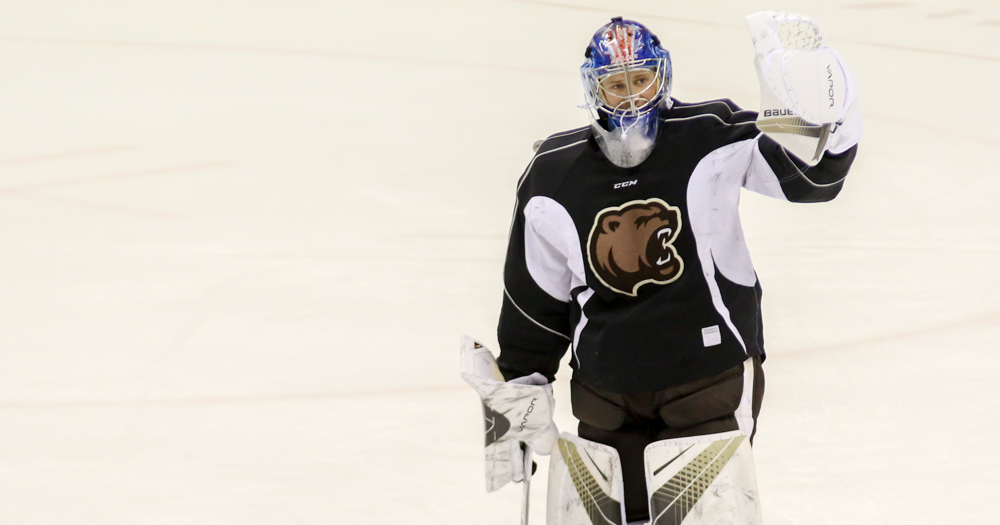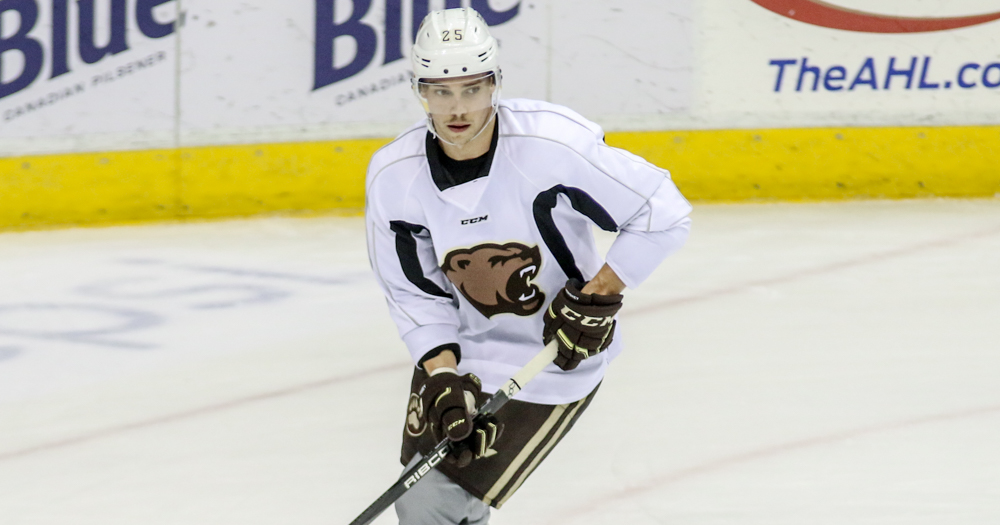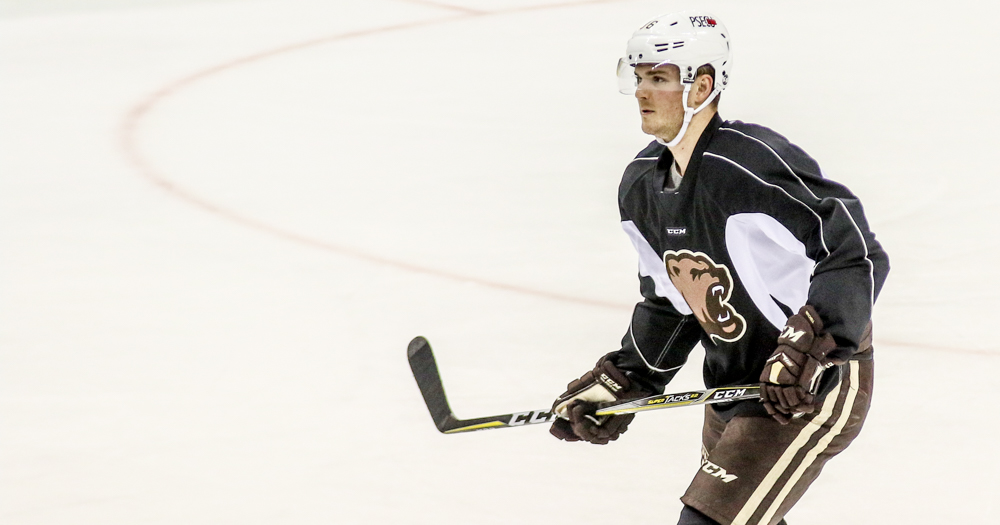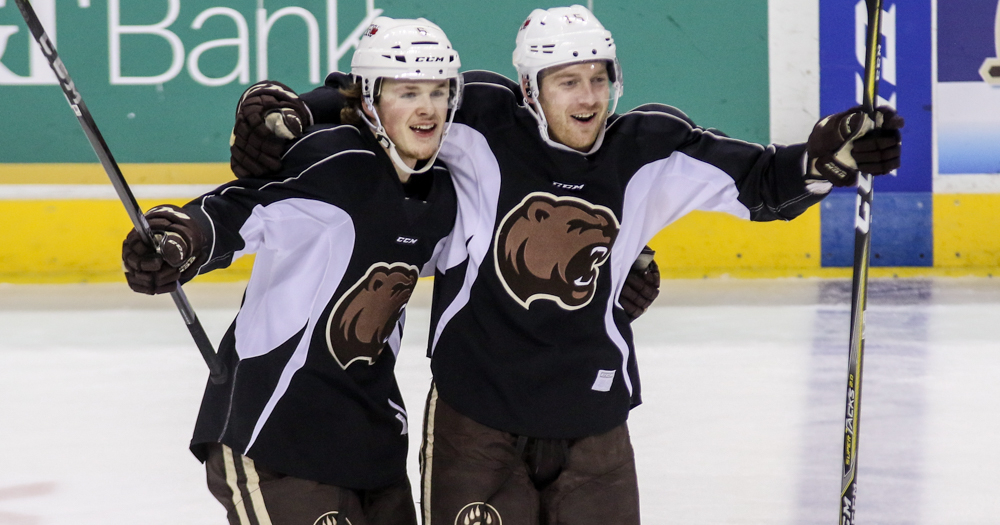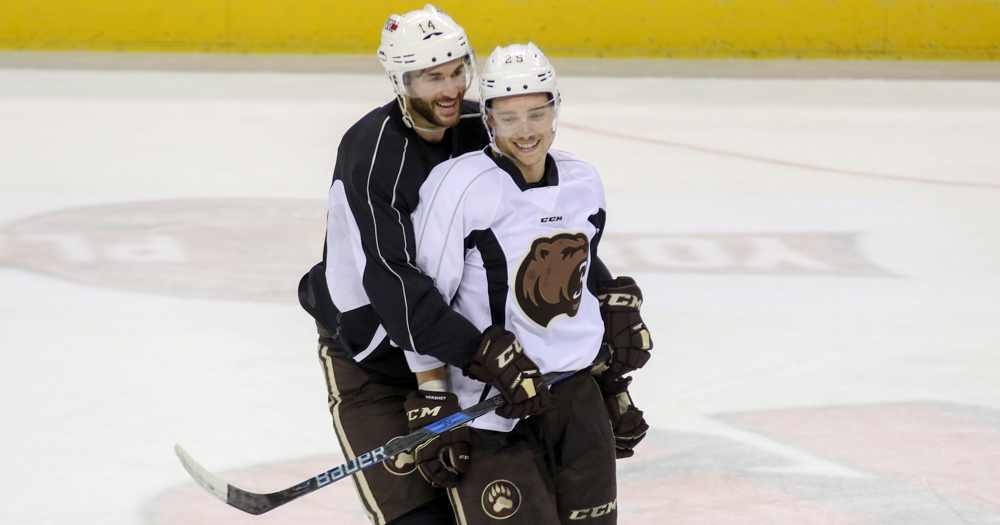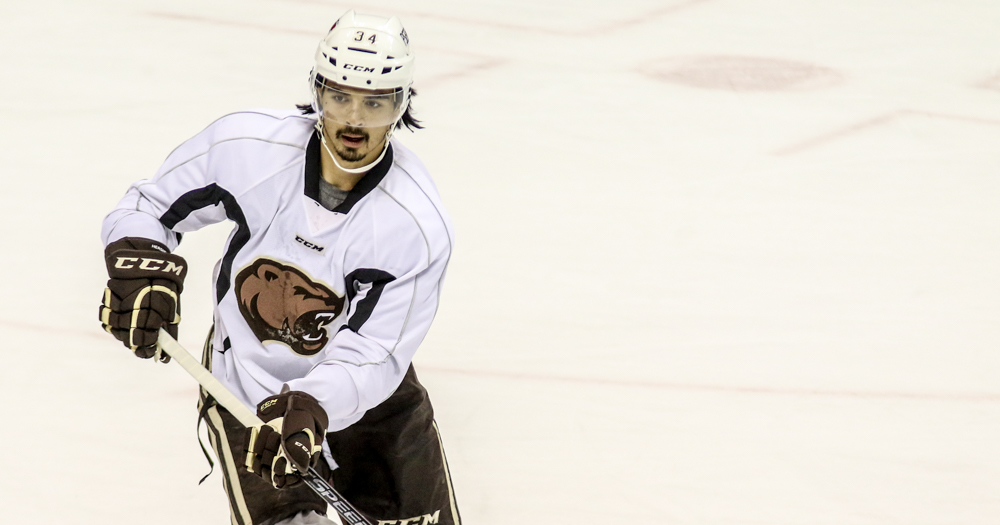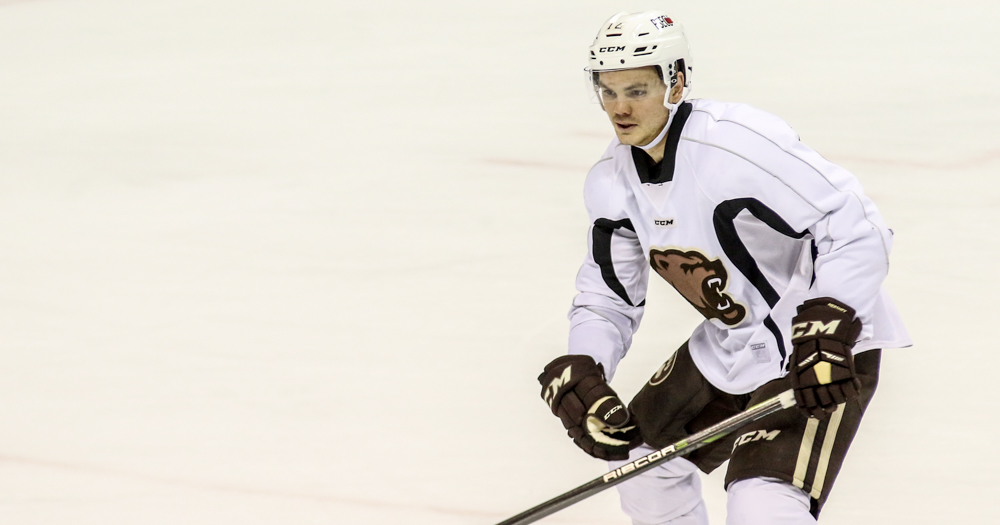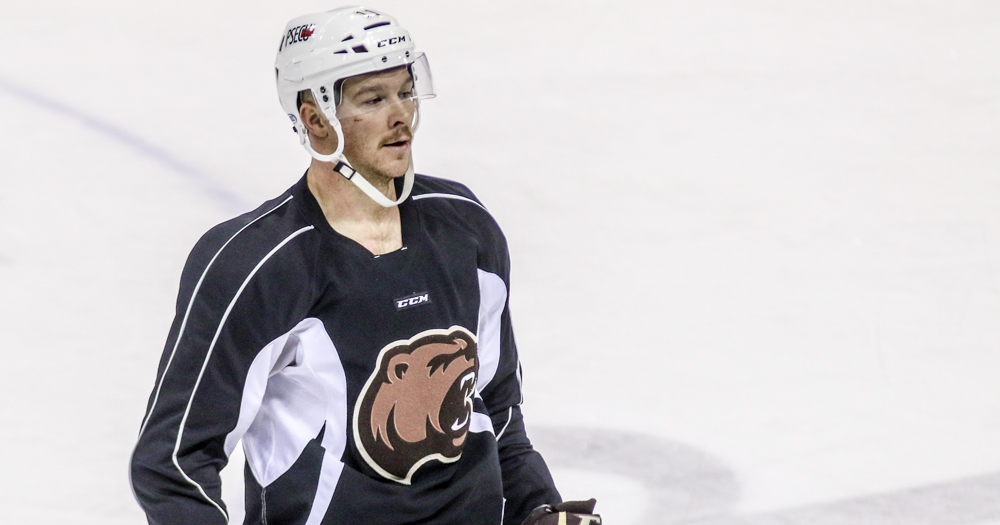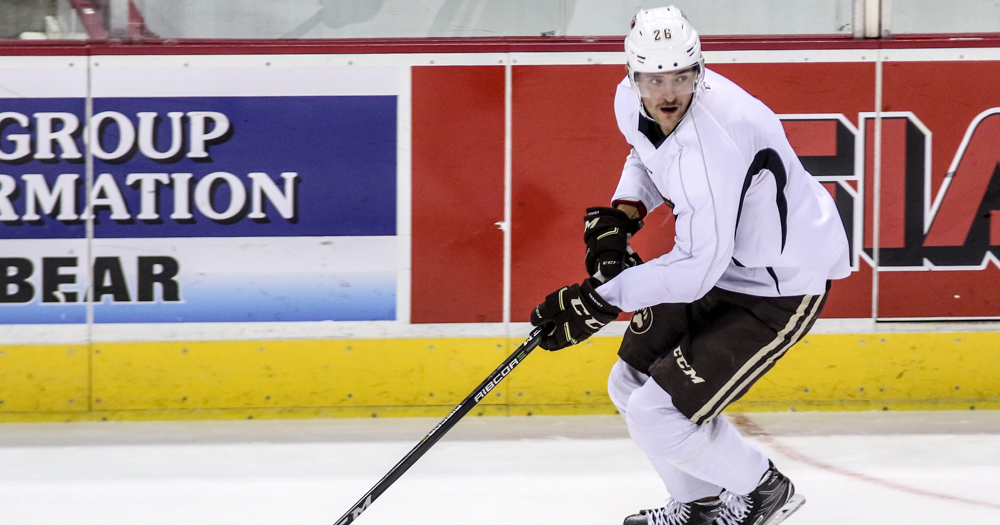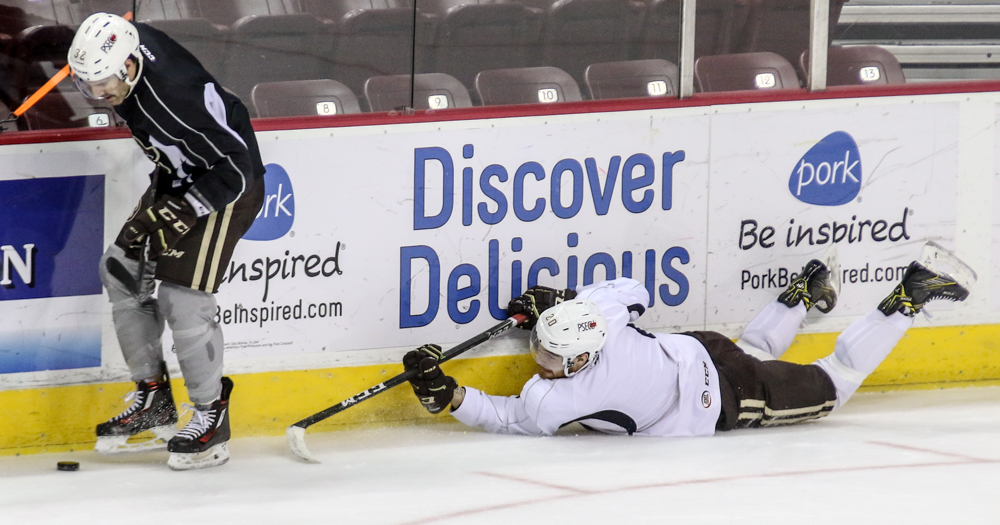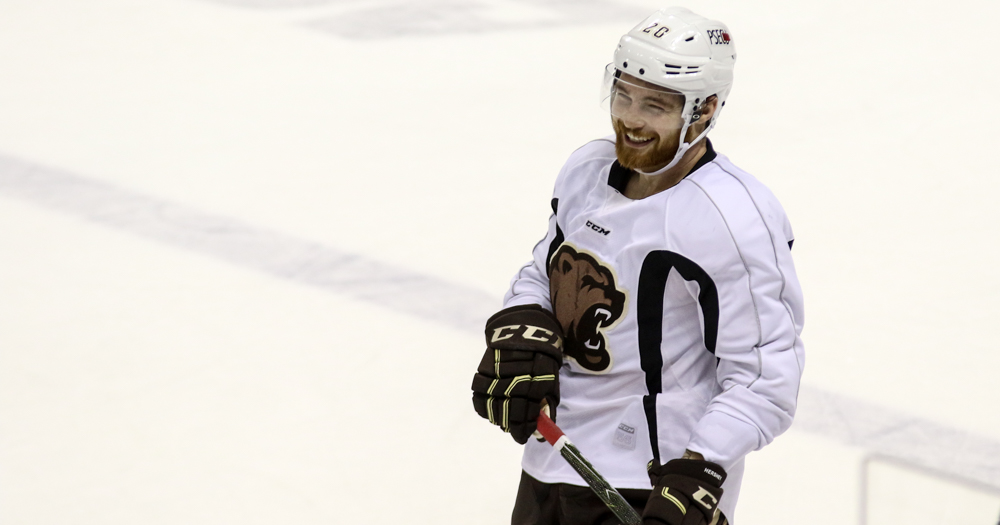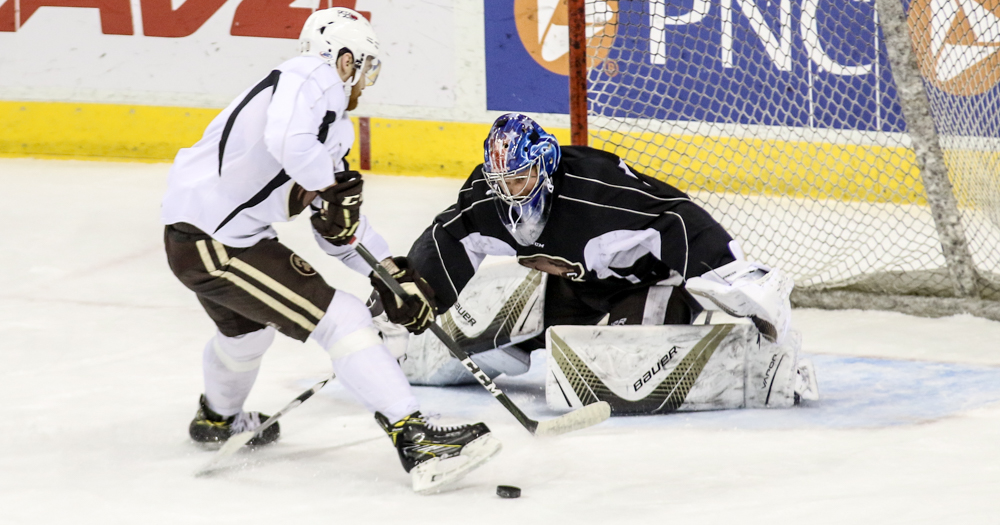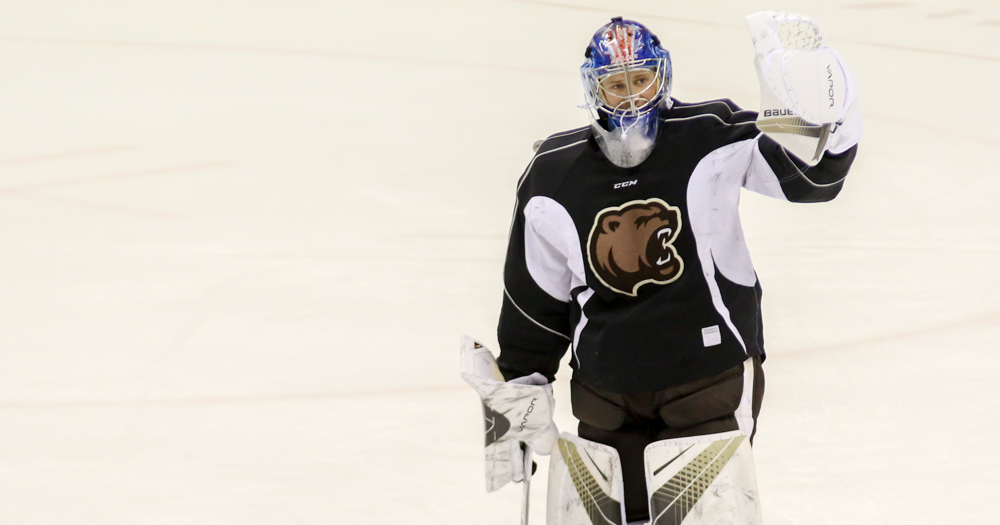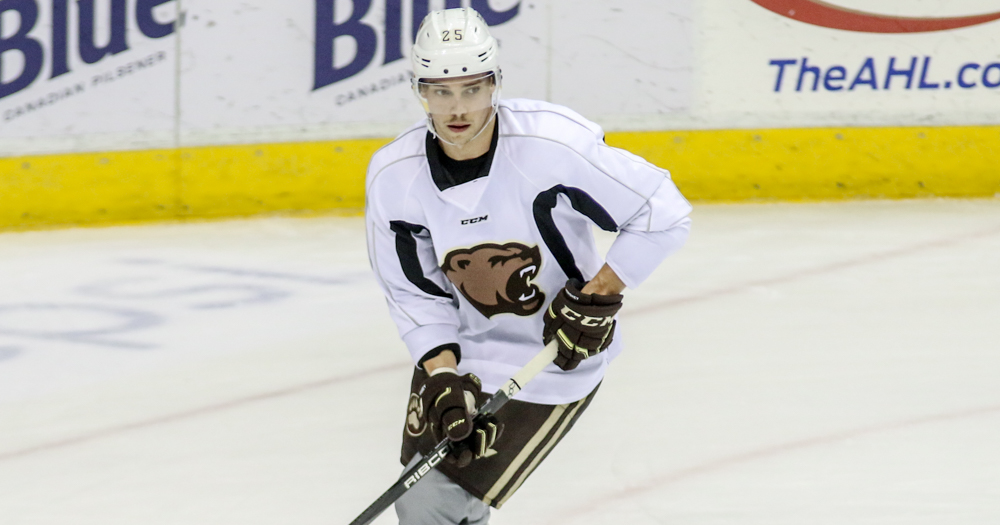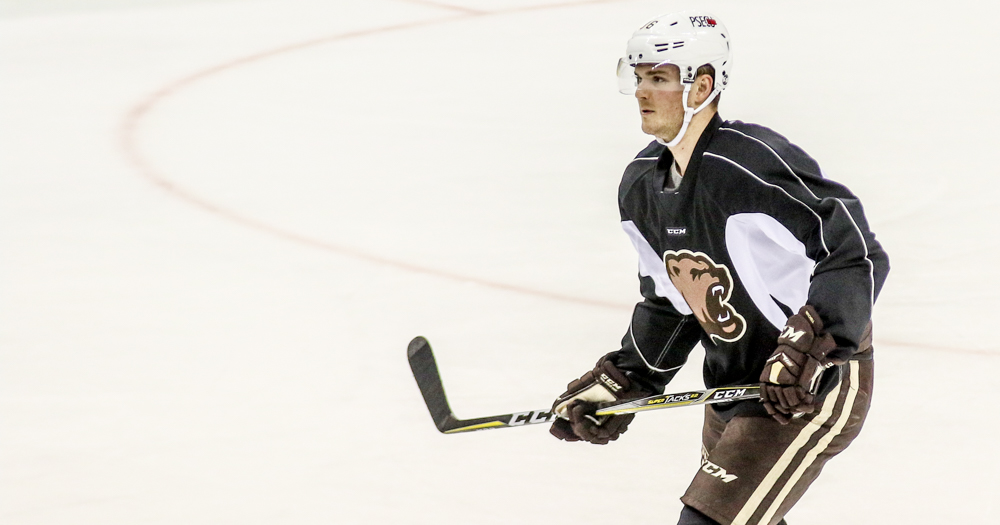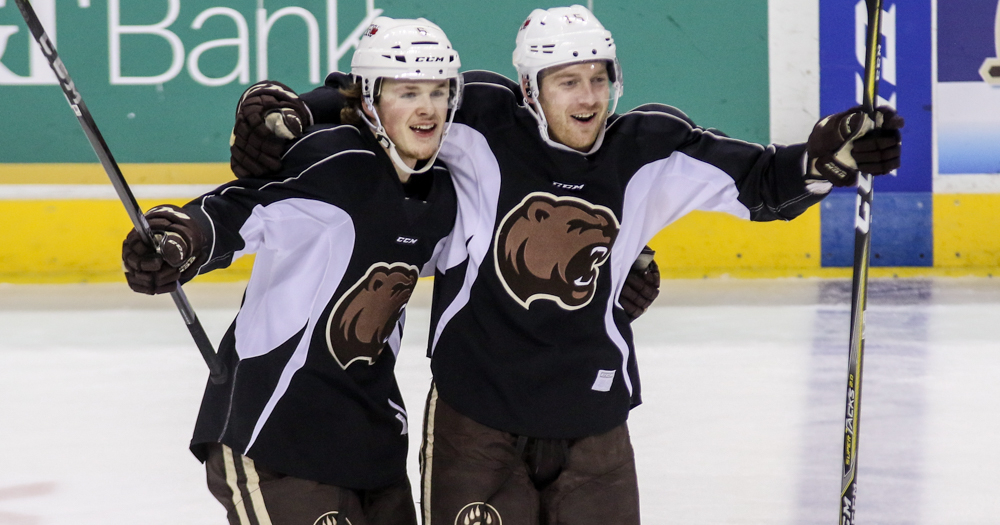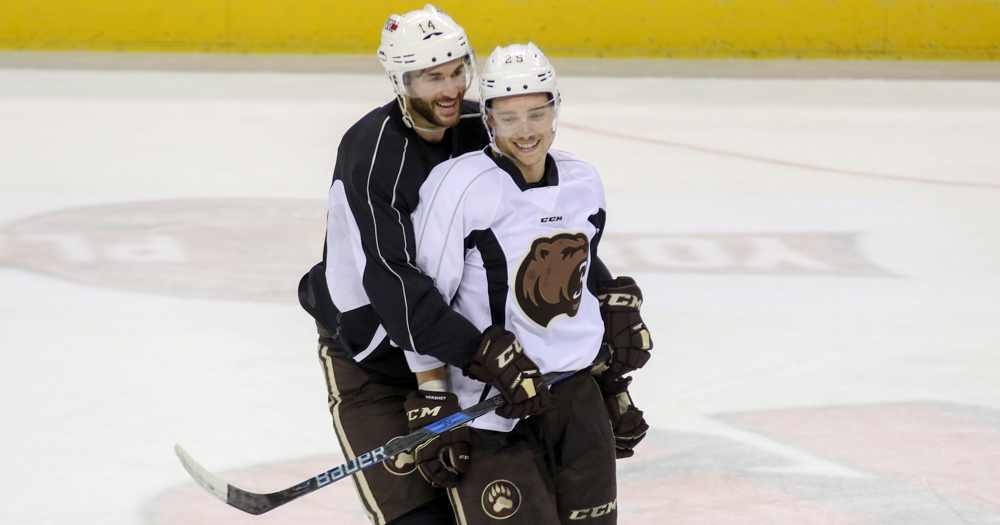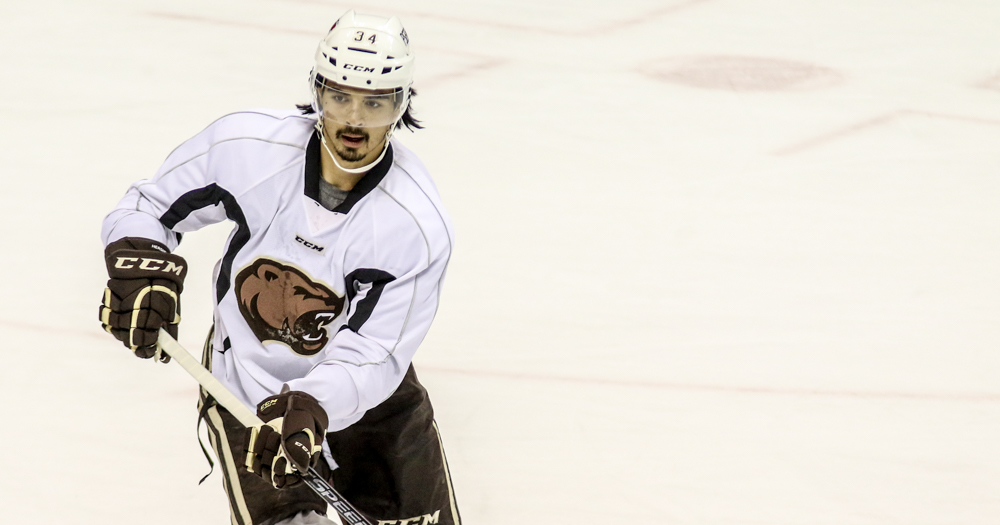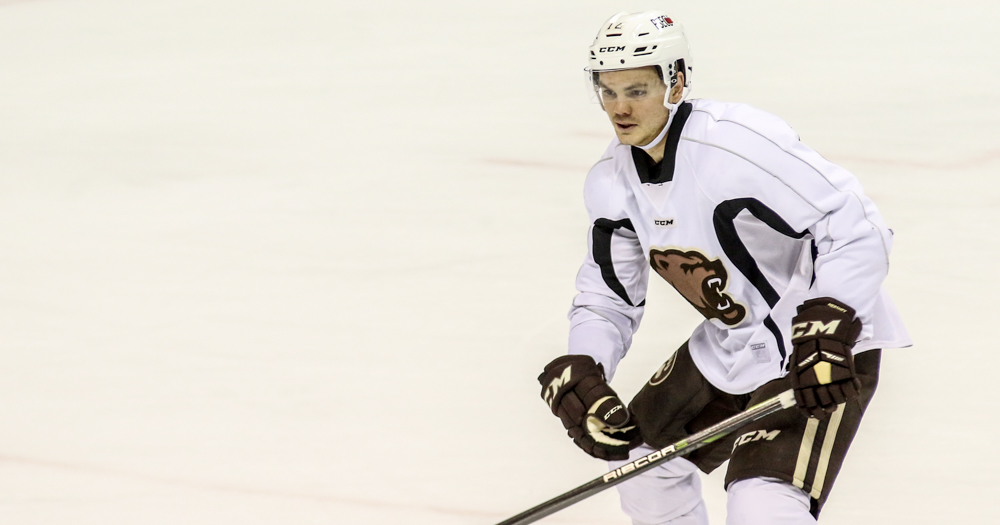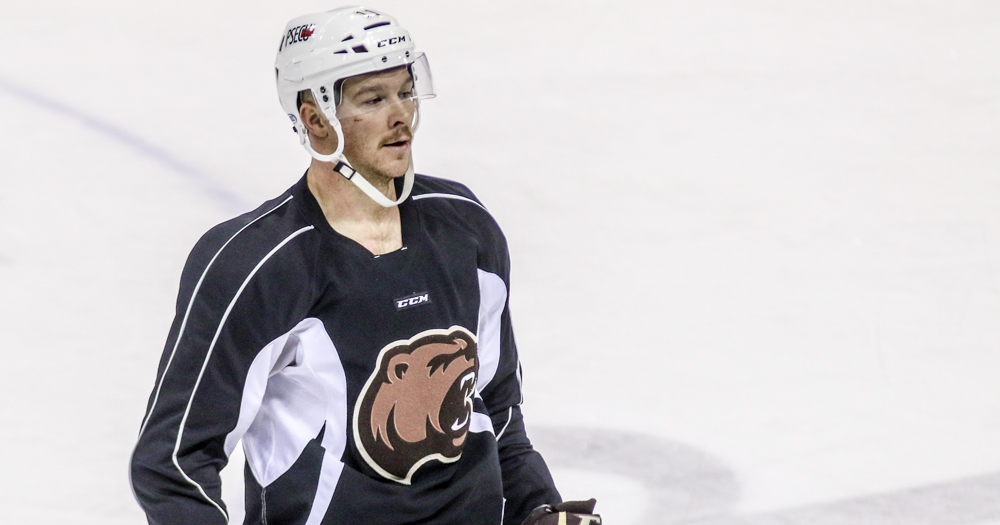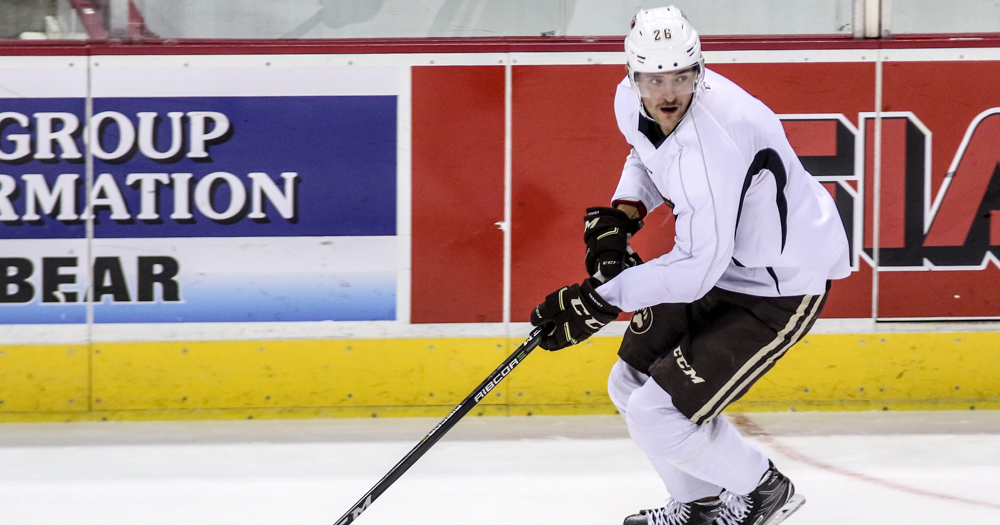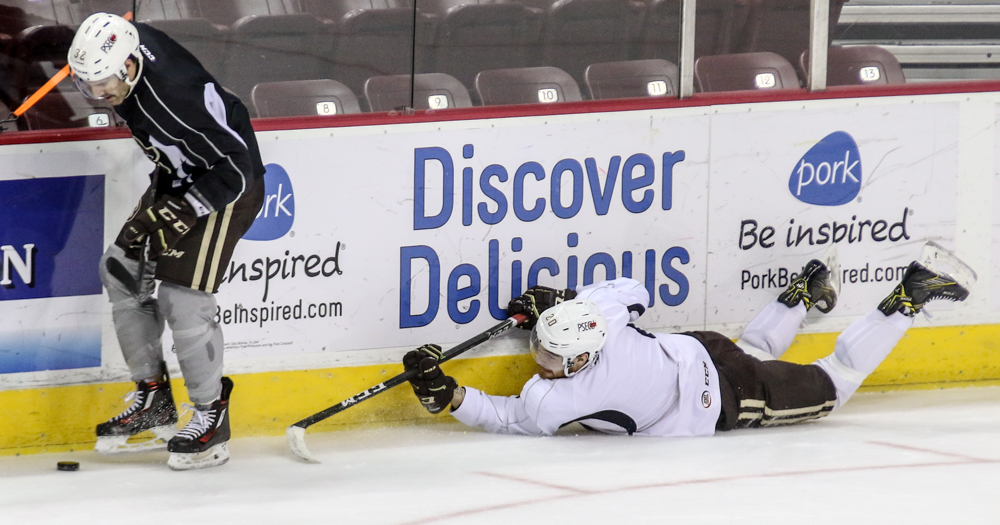 Bears see three big pieces return to line-up for weekend
As the Hershey Bears skated at Giant Center all this past week, some familiar faces returned to the ice. Both Garrett Mitchell and John Albert have been missing from the Bears line-up with injuries
"For me it was just looking out long term," said Mitchell of his injury. "If it was three, four, or five months from now it probably wouldn't even have been something. We wanted to take some precaution.
"I just didn't want to push too hard and then you know down the road you're dealing with something that lingers kind of all season."
Aaron Ness returned to Hershey on Wednesday after starting the season in Washington, providing another piece of for Hershey's blueline.
"When it comes to defense, I don't think it's going to be much of an issue," said Bears head coach Troy Mann regarding the managing of defensemen. "We've got Johansen, Siegenthaler – obviously found their spots.
"Hughes will become our seventh and obviously when Hobbs comes back in three weeks, that – if there's no injuries – could create a little bit of a situation where we're going to have to manage it a little bit better. In terms of right now: I think it's pretty cut and dry. Hopefully, Hughesy can be that seventh guy. We'll try and keep him as active as possible."
Hershey will enjoy the additions of Ness, Albert, and Mitchell, who will all play Friday night in Lehigh Valley, as they look to make some moves on their divisional rivals and climb up the standings heading into the new year.
"I think we've proved to ourselves that we can play with those top-end teams," said Mitchell. "It's about putting those together and whether it's one, two, three, throwing a few weeks together here."
Hershey heads into the weekend in sixth place with 21 points, but the division being so tight (one win would tie Hershey with Bridgeport in points for fourth place,) the Bears know they need to continue to just play their game.
"You look at the standings all the time," Mitchell mentioned. "But with that being said, we win our weeks and we start putting weeks together. We pay so many divisional games…teams that we're chasing, that when you do win those weeks you start making ground up on its own."