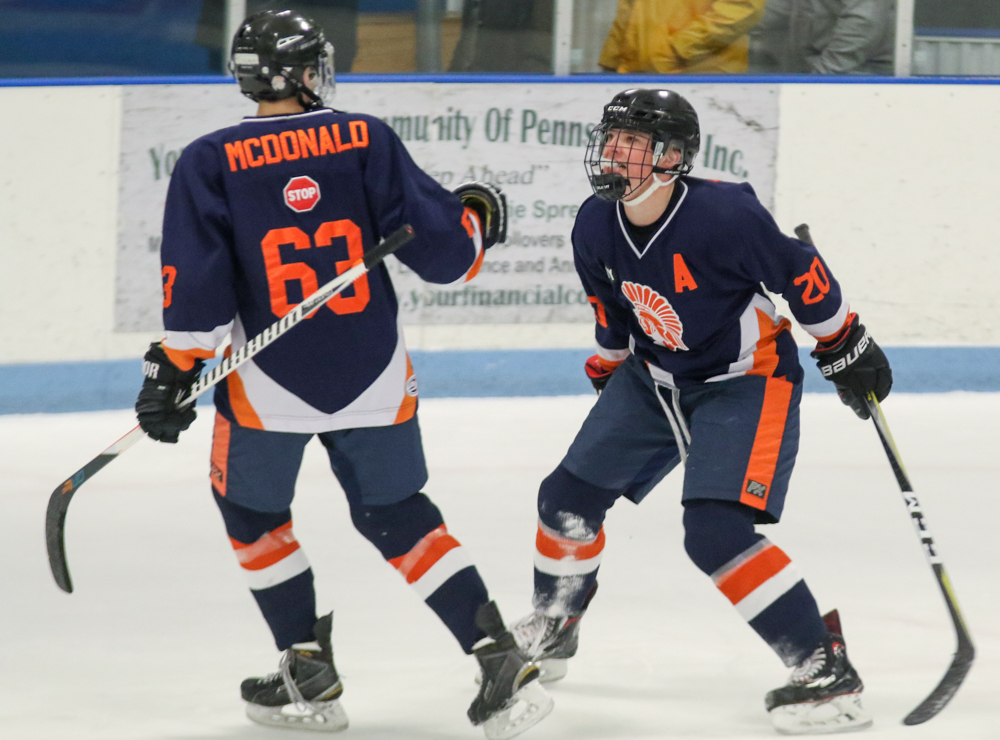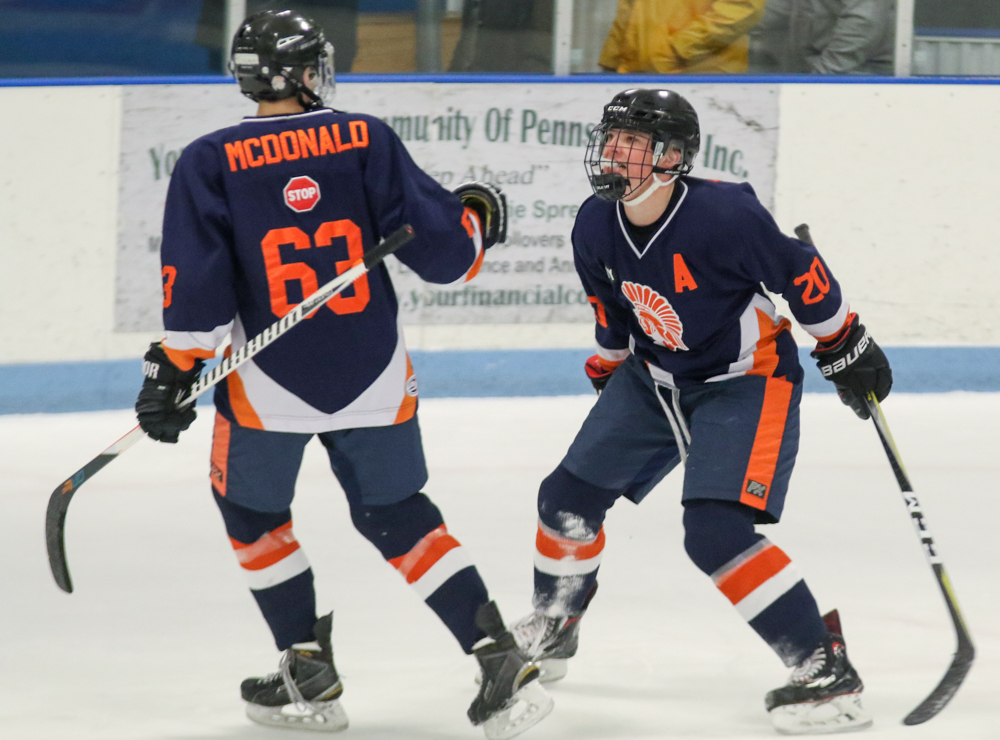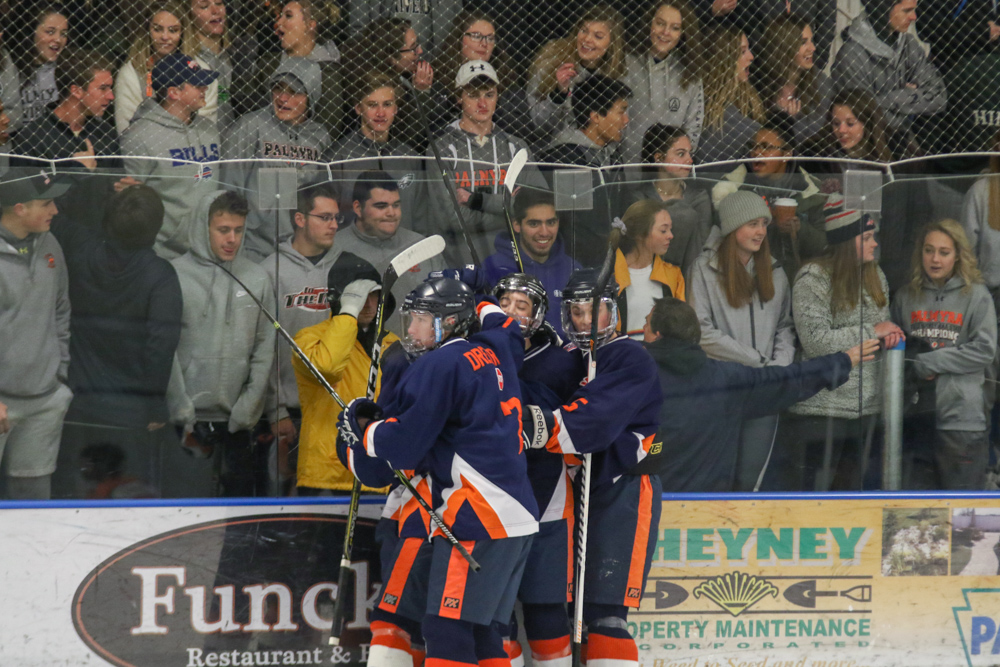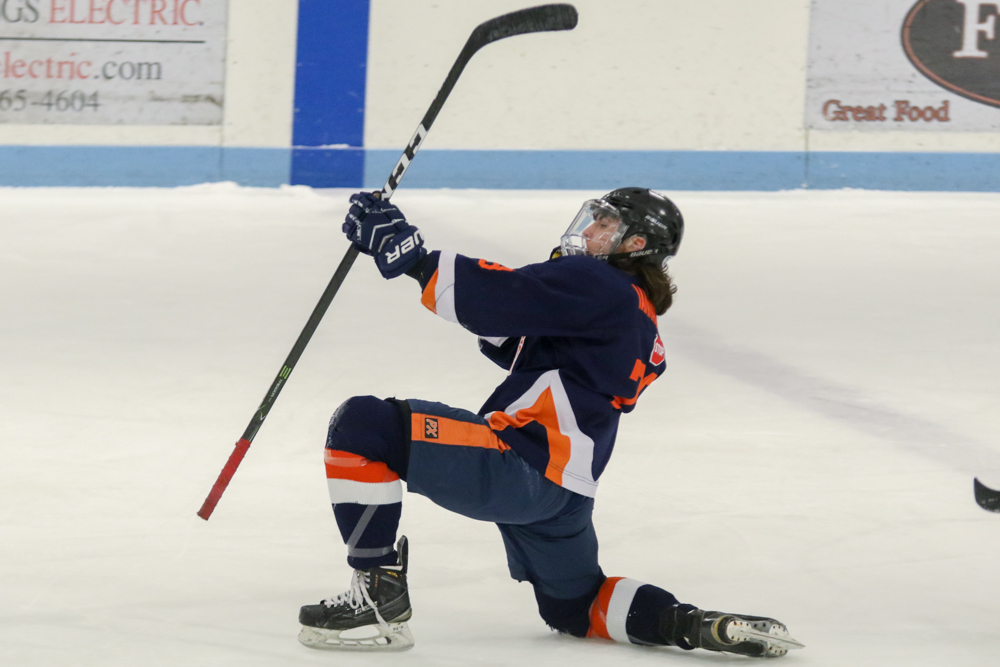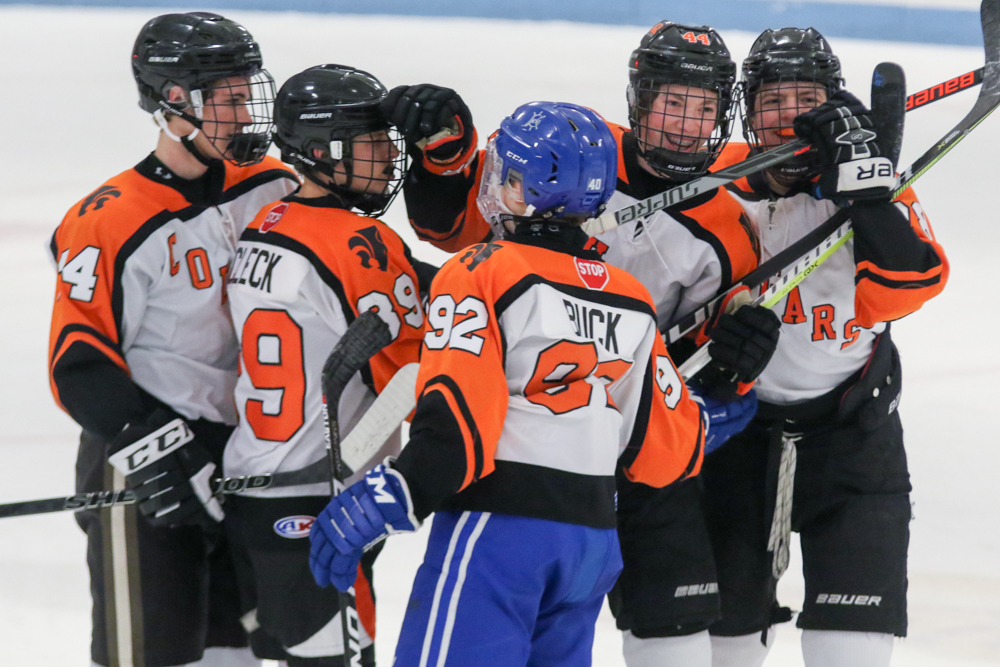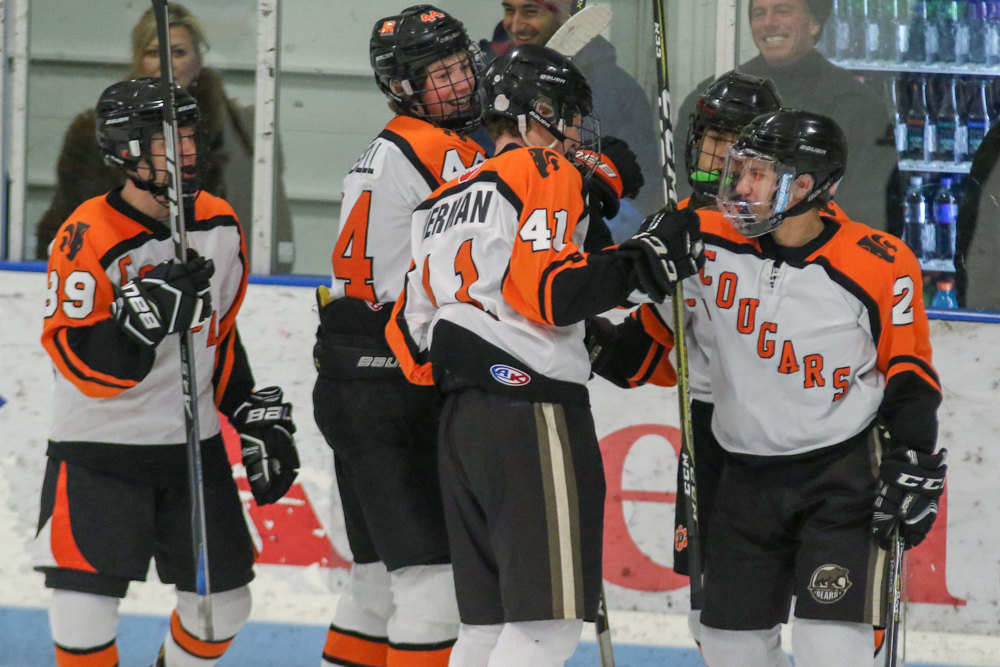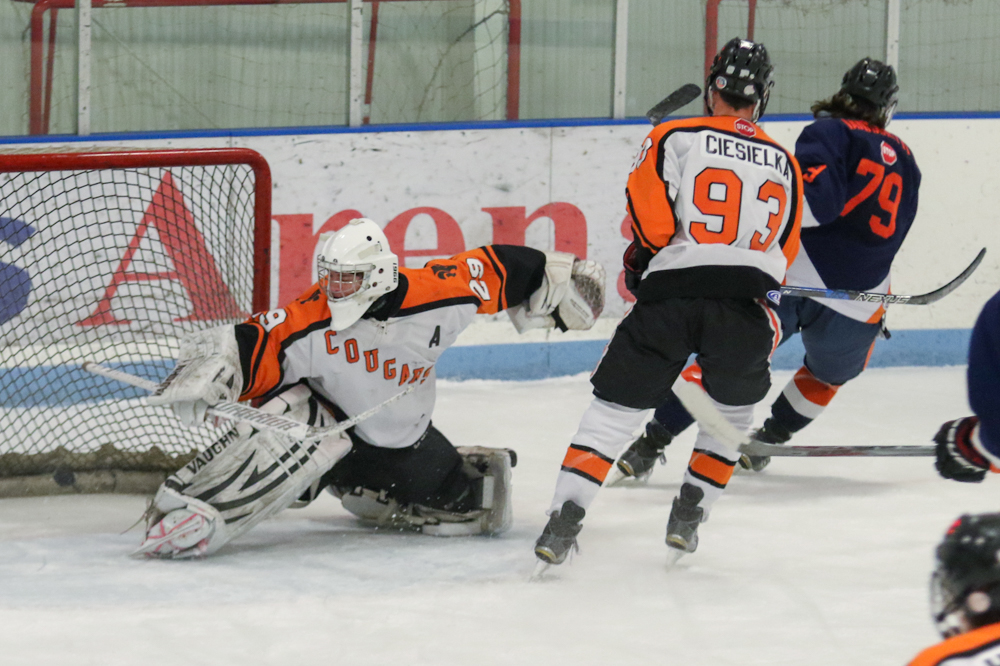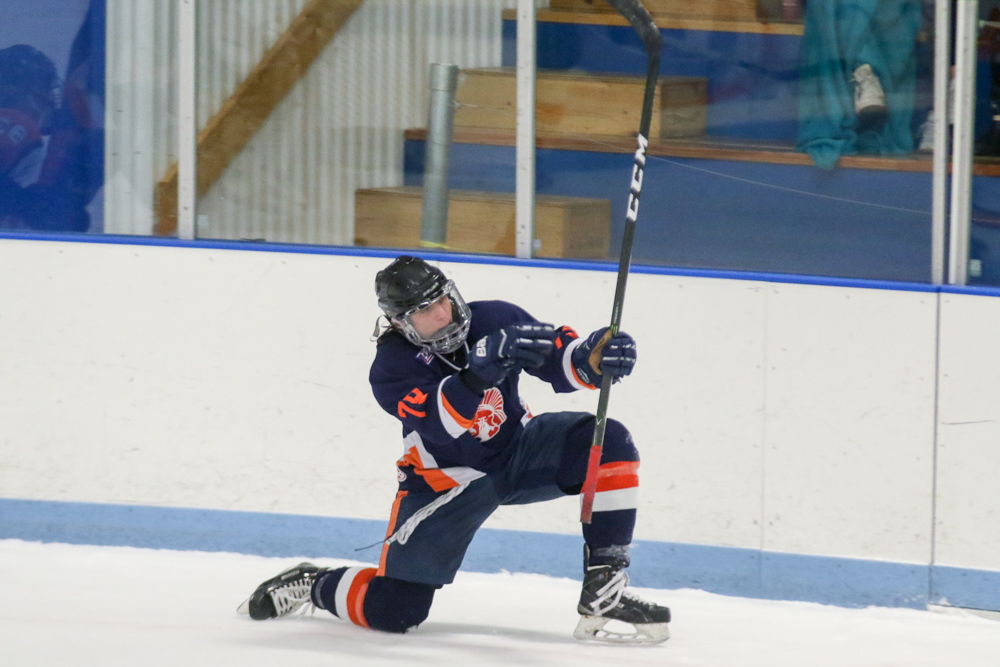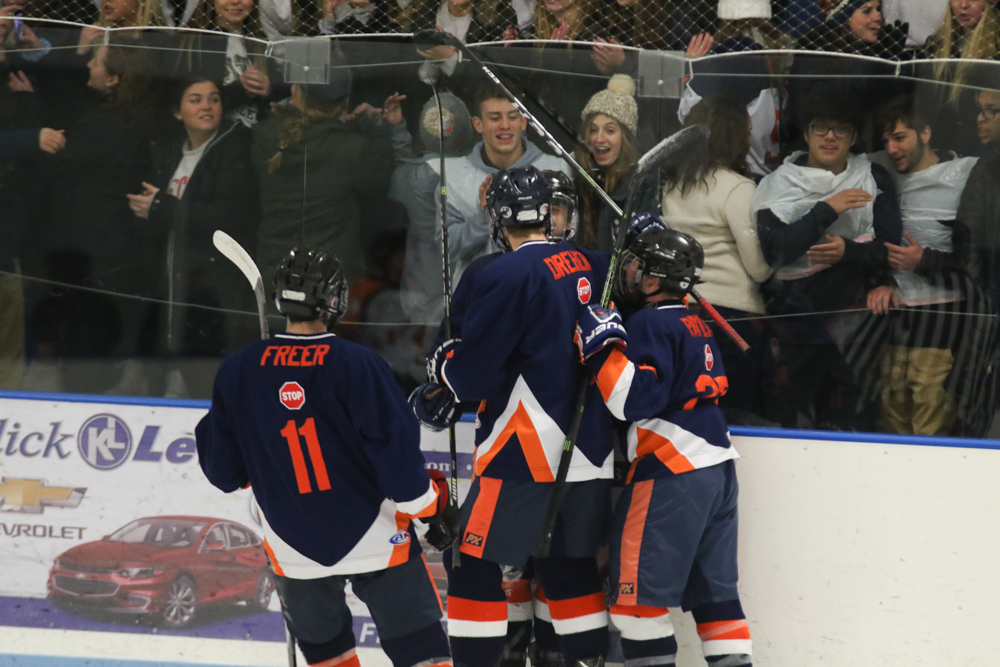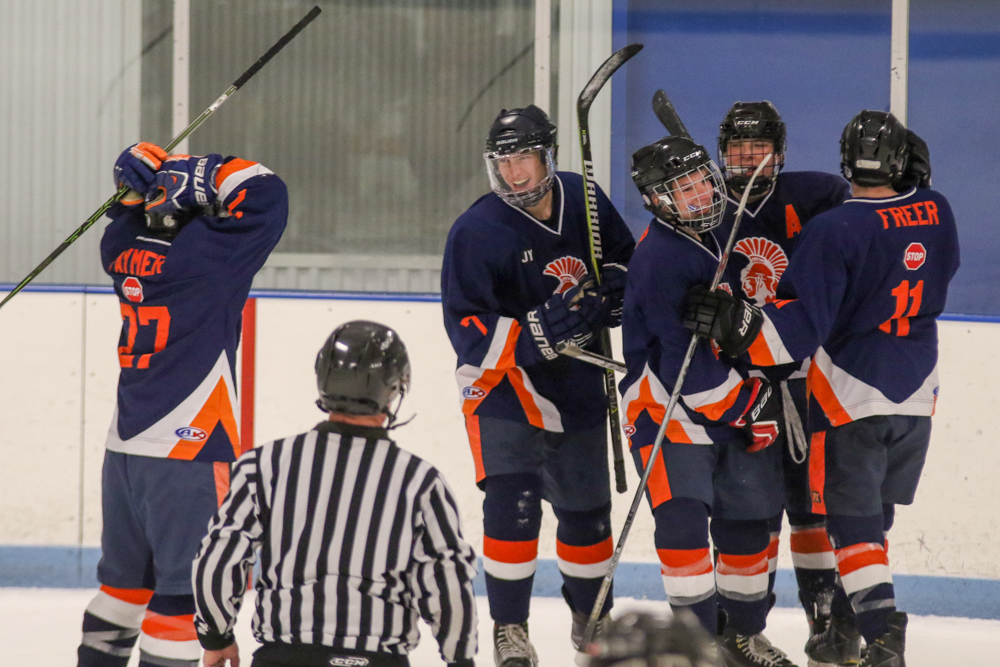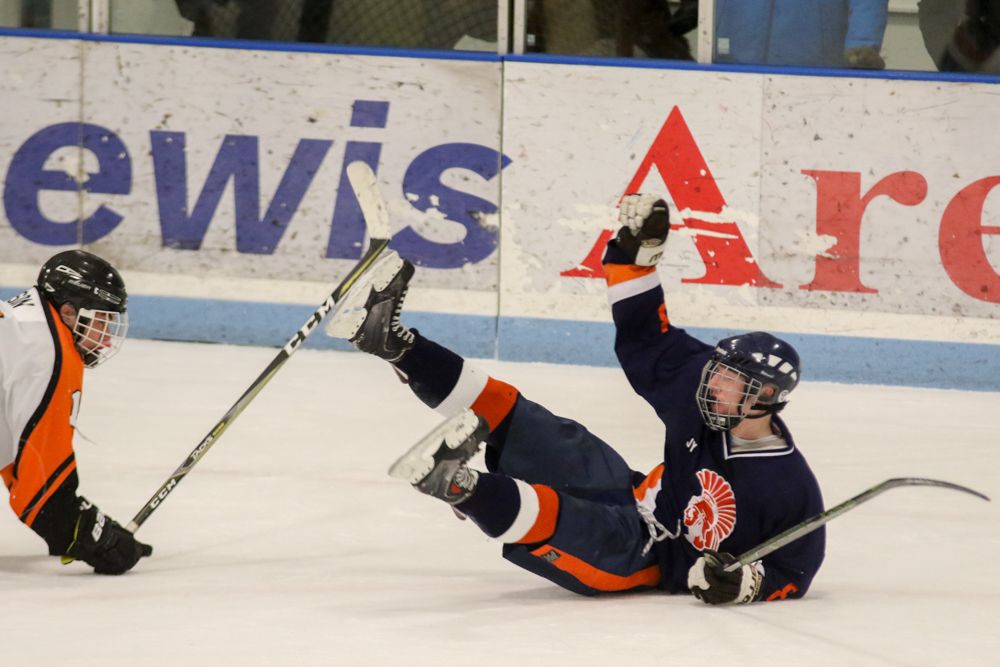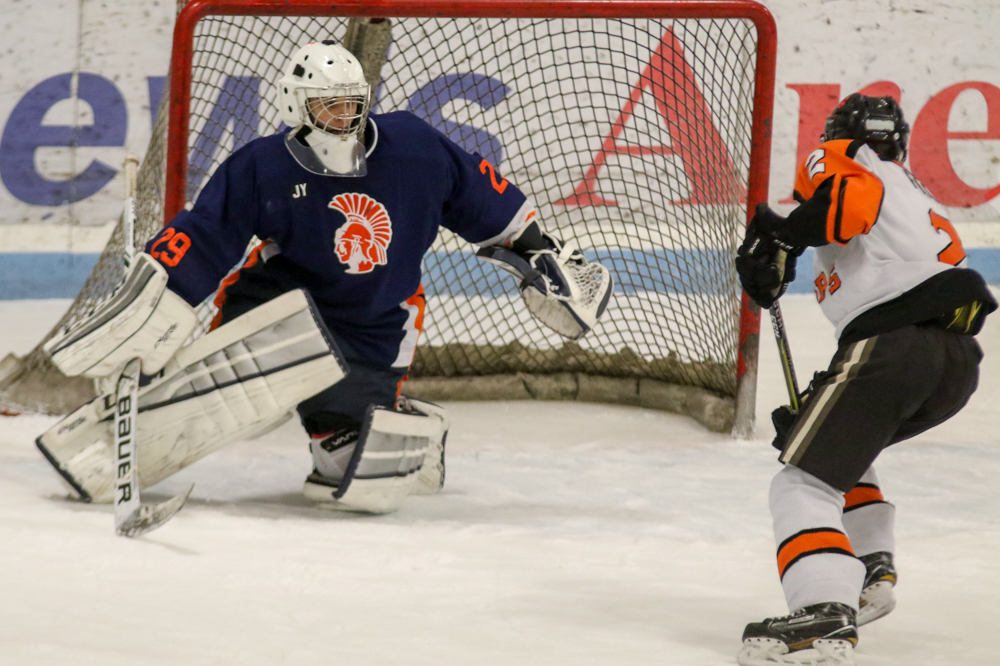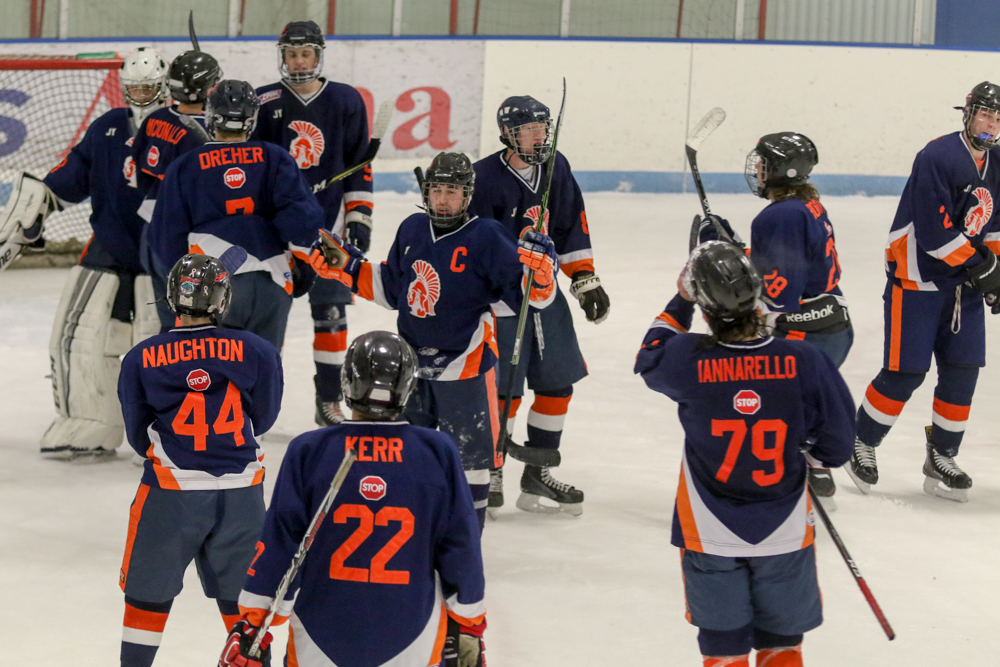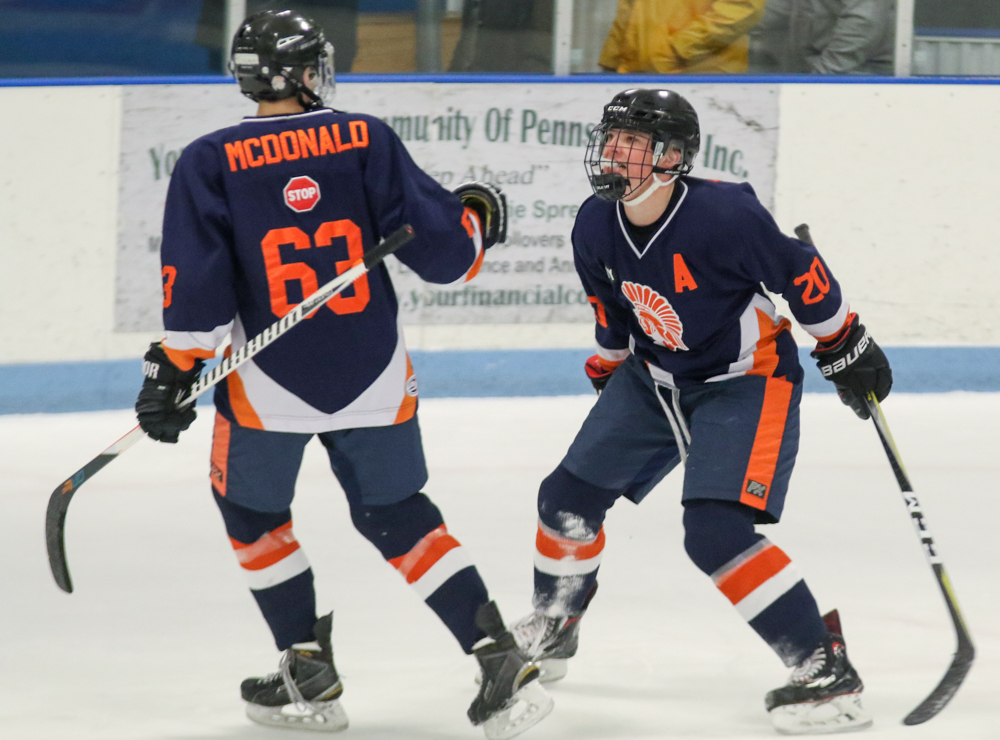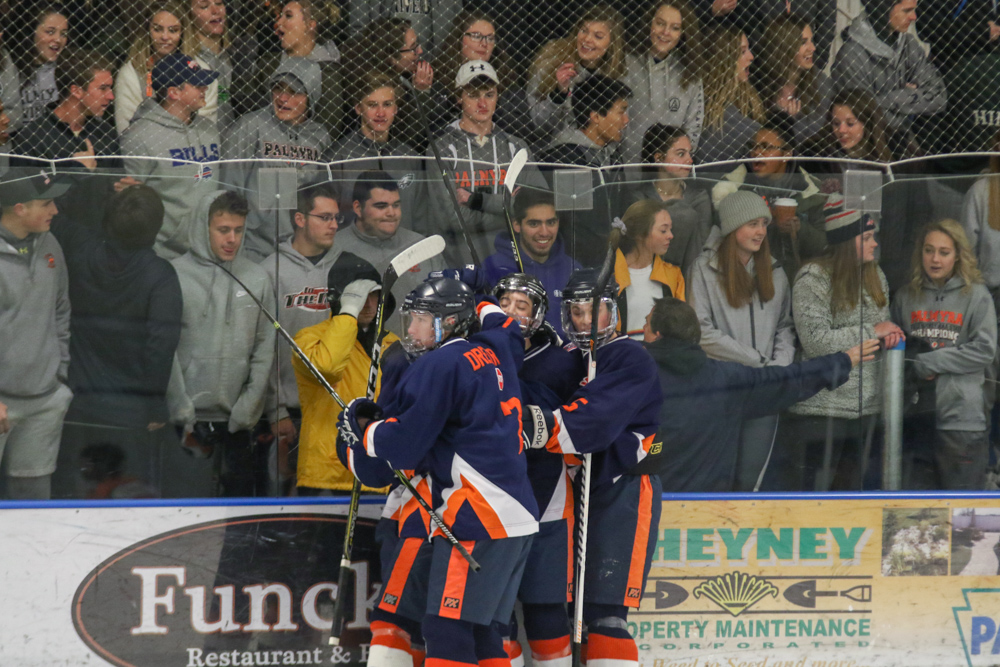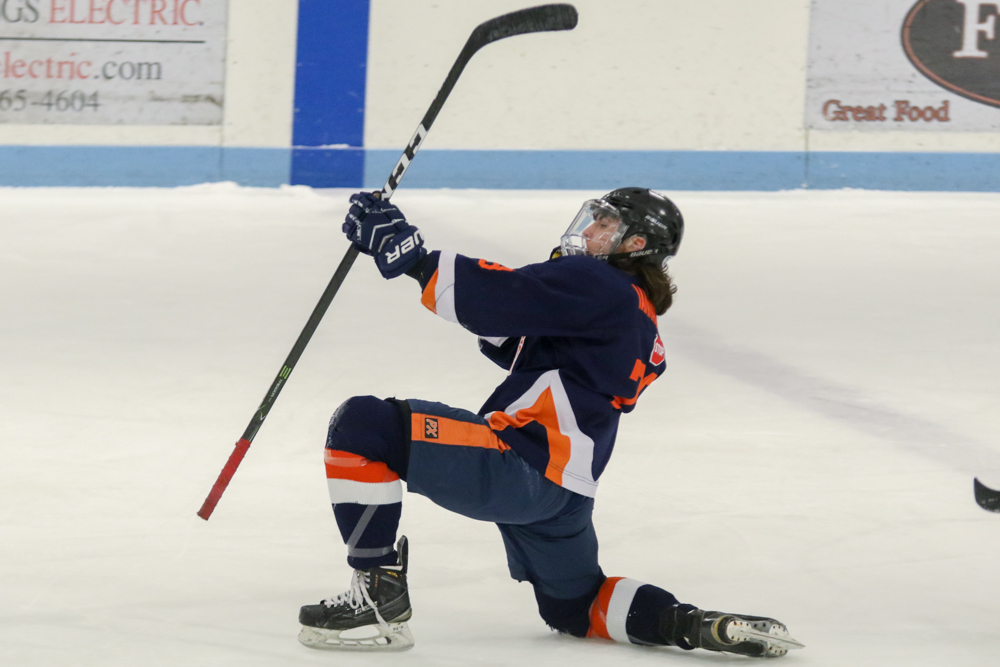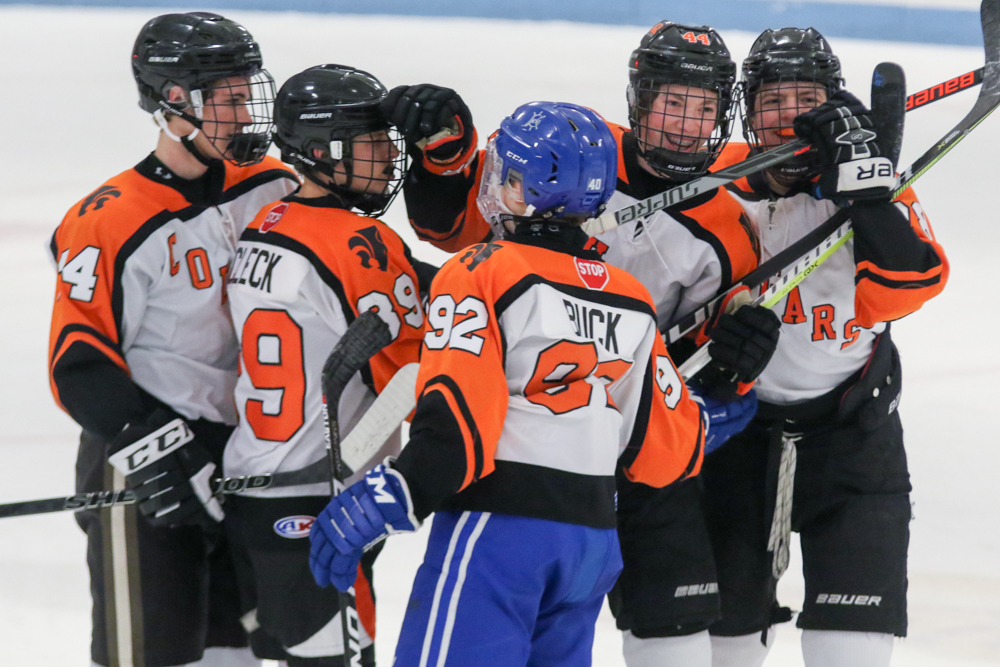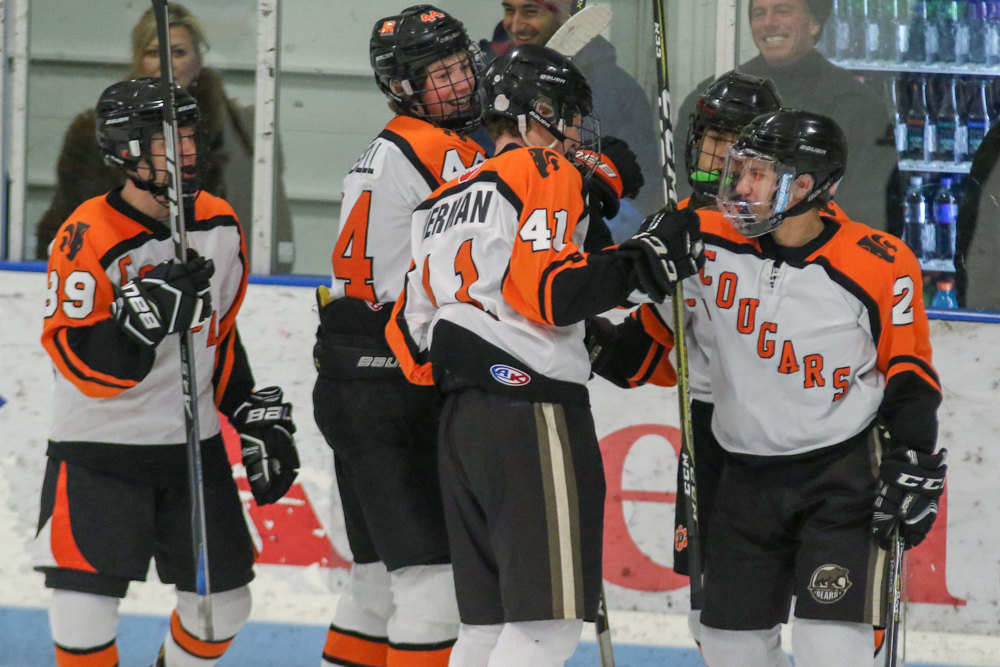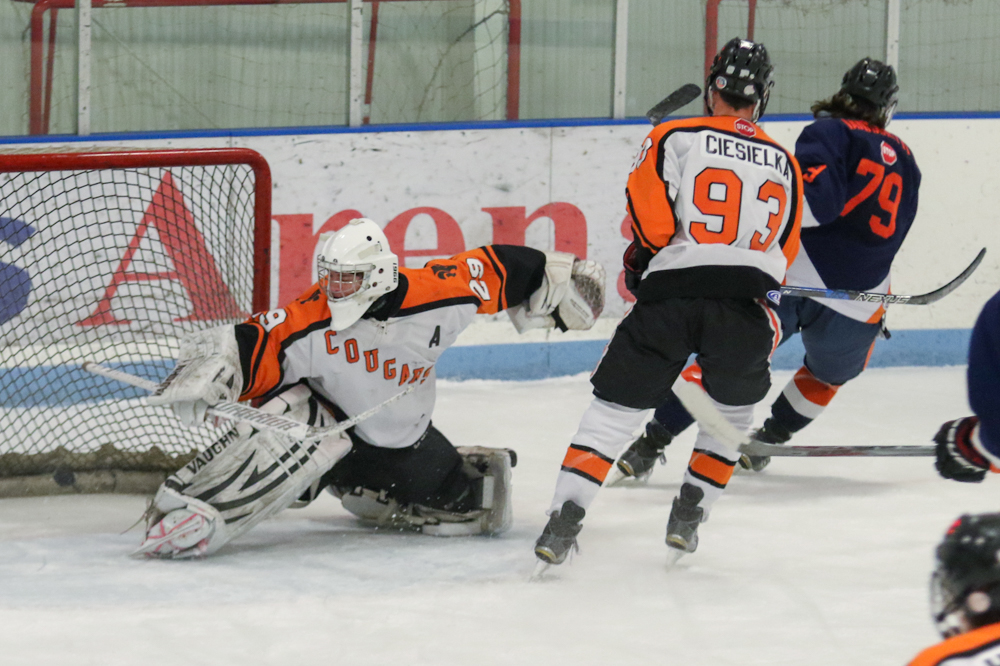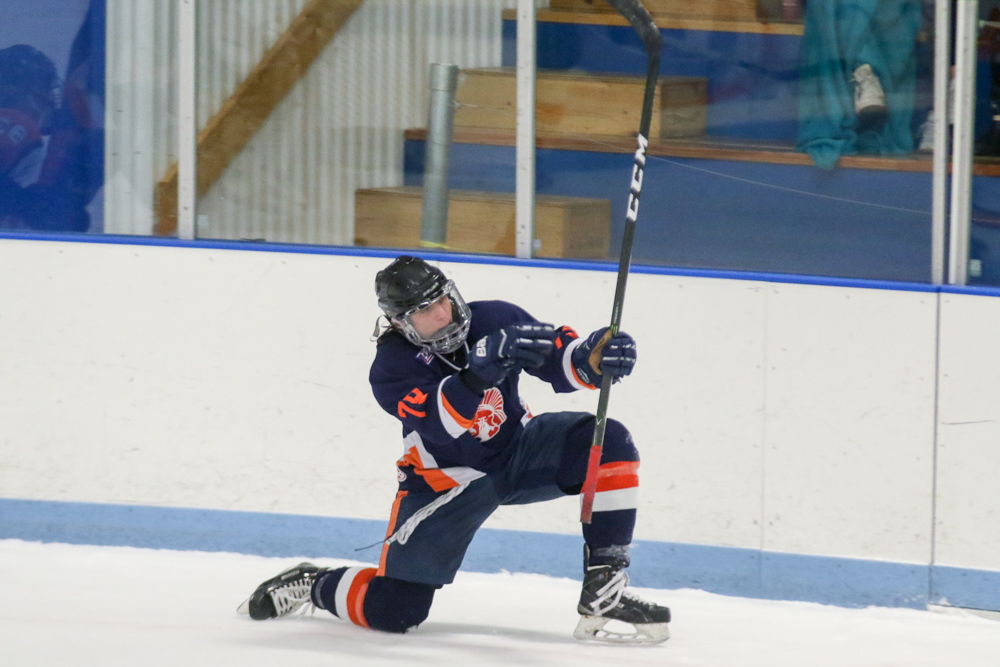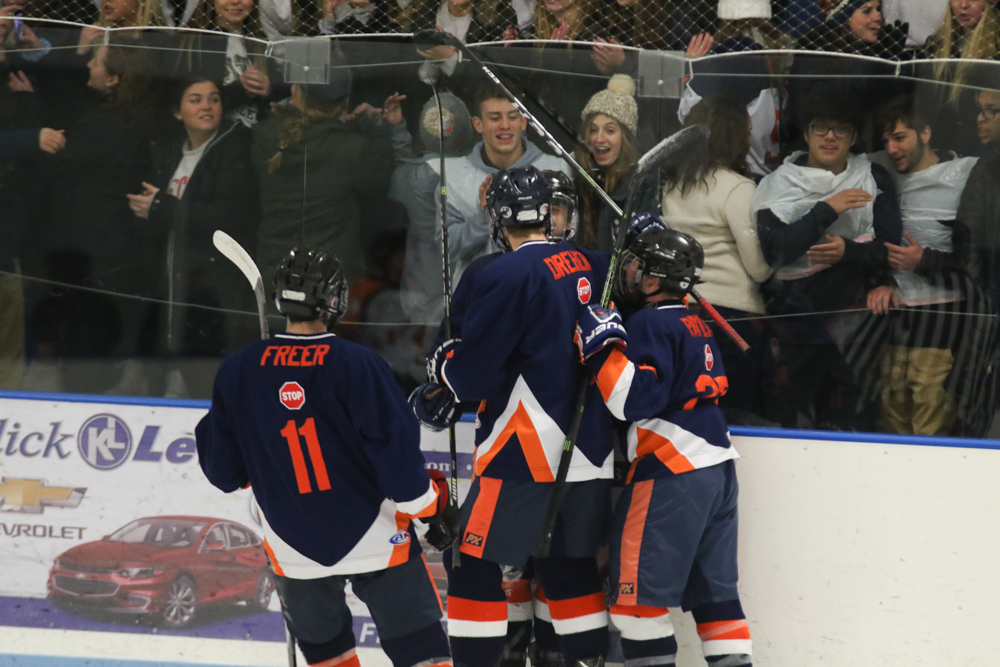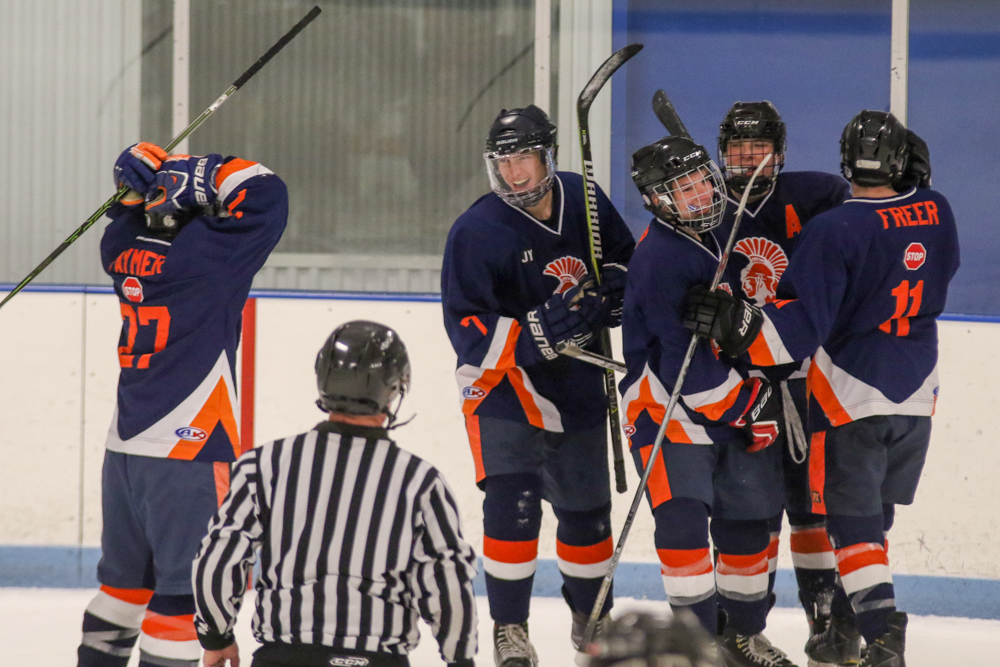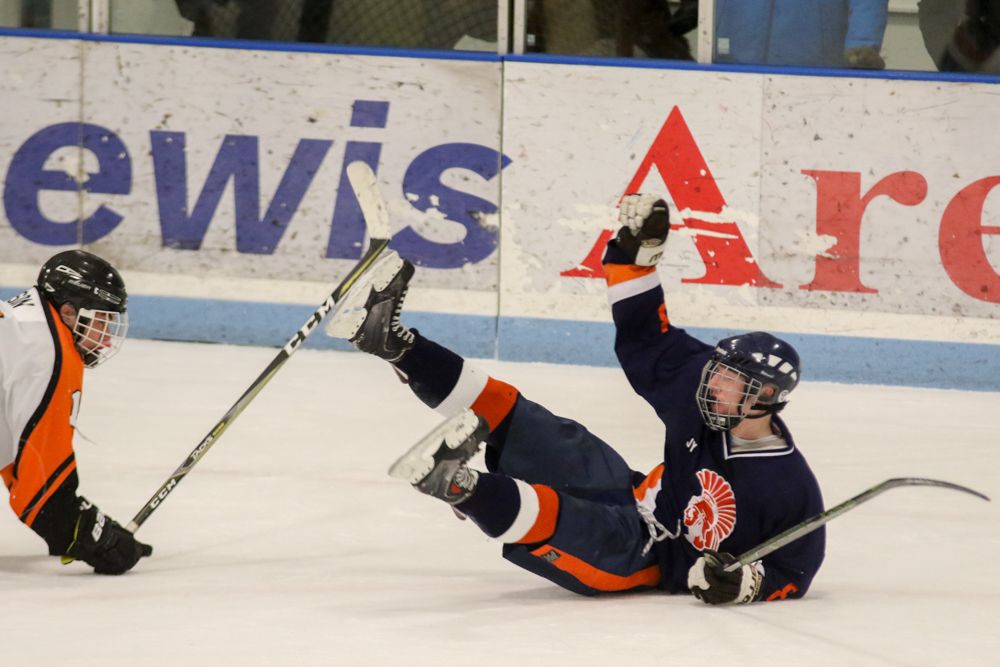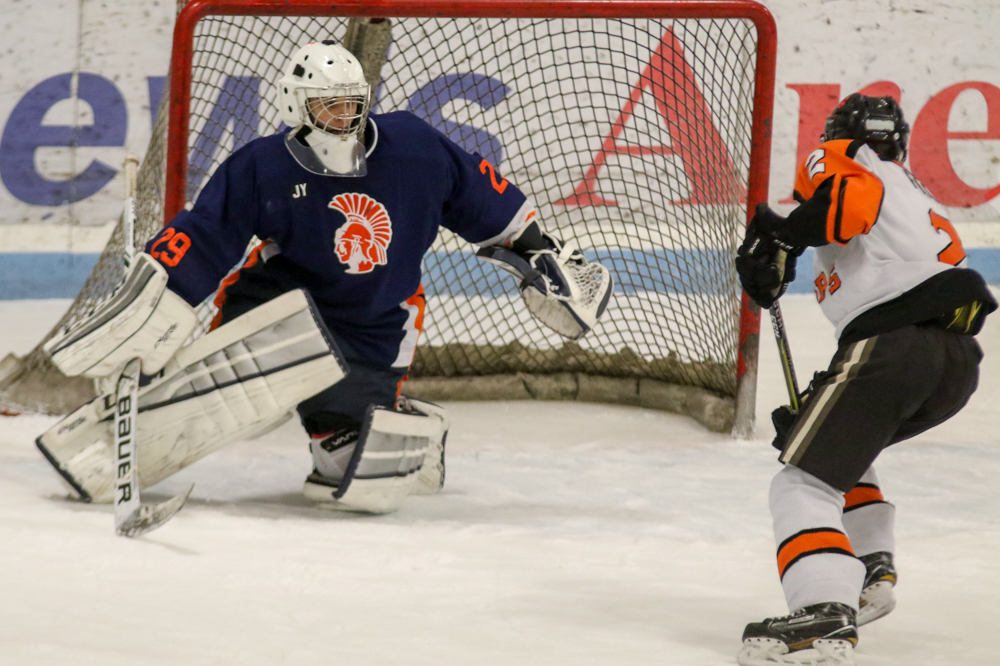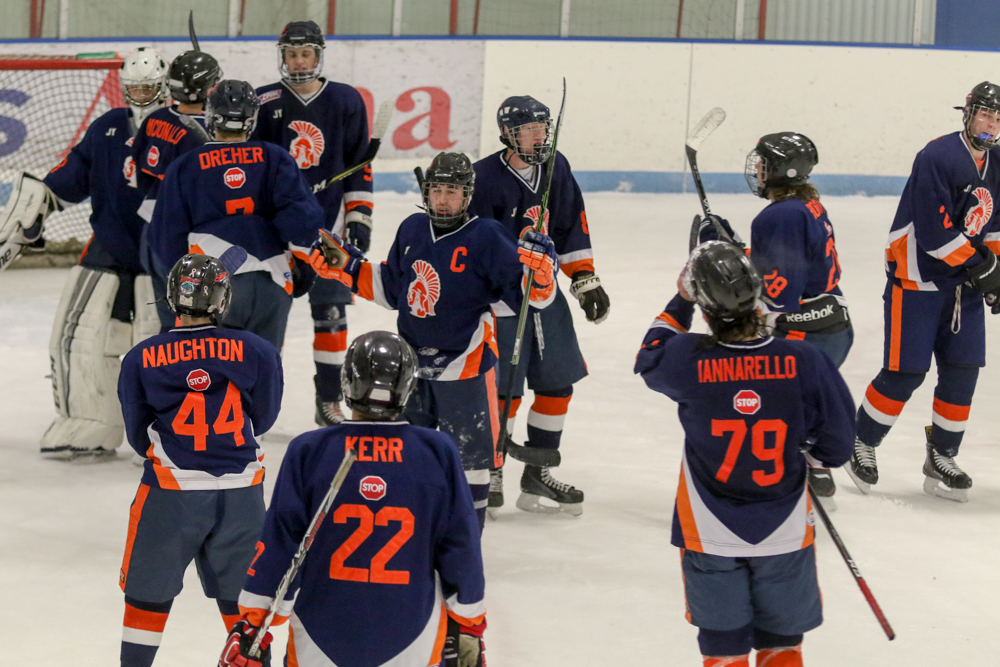 Quality team performance lead Hershey to victory over Palmyra (Photos)
Hershey High School and Palmyra High School are separated by only four miles, creating a rivalry that is as intense as any in local high school sports. A matchup between the two schools took place Friday night at a rink they both call home: Klick Lewis Arena.
Two large student sections were thoroughly entertained by a back an forth game that saw the Hershey Trojans come out on top, 5-2.
Hershey would find themselves up 2-0 just over ten minutes into the game. Brady Bowman and Sabatino Iannarello would put the Trojans up two goals.
Palmyra would fight back with two goals of their own, with the first coming from Bryson Russell late in the first.
The Cougars would tie the game with a Sean Carter pass finding Jake Herman in the slot to make it two-all only 57-seconds into the second period.
But Hershey would take control as Iannarello would get his second goal of the night with a shorthanded breakaway to give the Trojans their lead back.
Caden Freer, son of former Hershey Bear Mark Freer, would place a puck in the back of the net later in the period with a beautiful shot from the left circle to extend the Trojan's lead back to two. The game was Freer's third of the day after playing two earlier with his club team. "I didn't know if I was going to get through this day," said Freer. "I knew I was going to be playing almost every other shift. It was one of the most exhausting things I've ever done in my life."
The Trojans would add one more as Carsyn Keyler picked up a rebound to secure the Hershey win, 5-2.
"I'm pretty happy with our game tonight," said head coach Jarrod Hill. "I thought the first five minutes or so was a little squirrely, but after that, we settled down, and it was a pretty complete game for us."
"At the end of the day, we got it done," Freer said. "Scored more than them – that's the game."
Chocolate Hockey High returns Monday as the Central Dauphin Rams faceoff against newly formed West Shore Hockey.
VIDEO:
WATCH: Hershey picks up a 5-2 win behind goals from @sabadochay, @bradybowman24, @freersey, and @karsynk8 pic.twitter.com/3W79SzBcki

— Chocolate Hockey (@ChocHockey) January 6, 2018