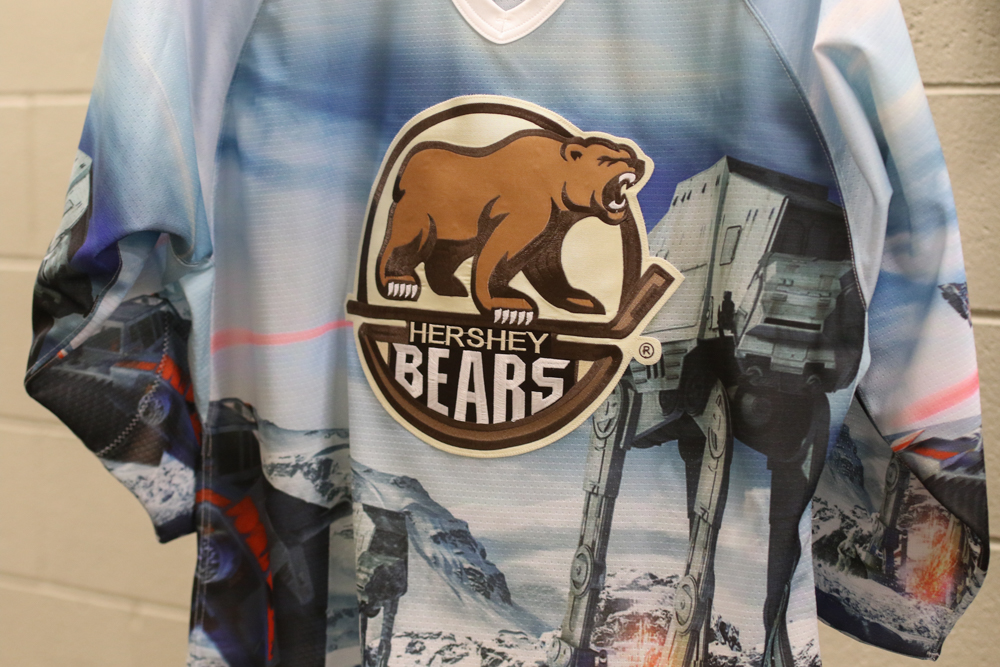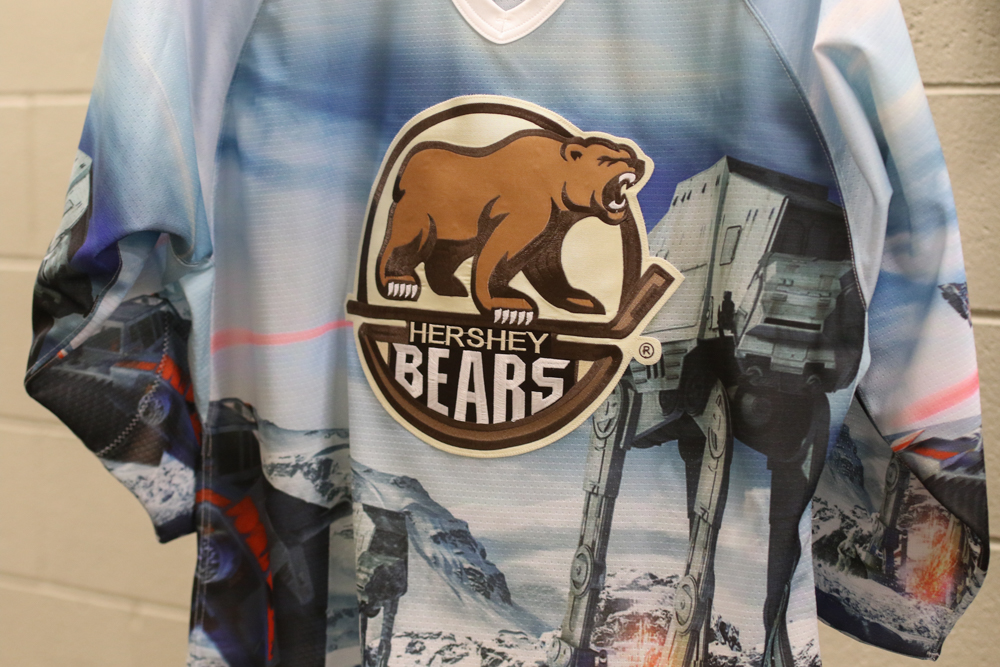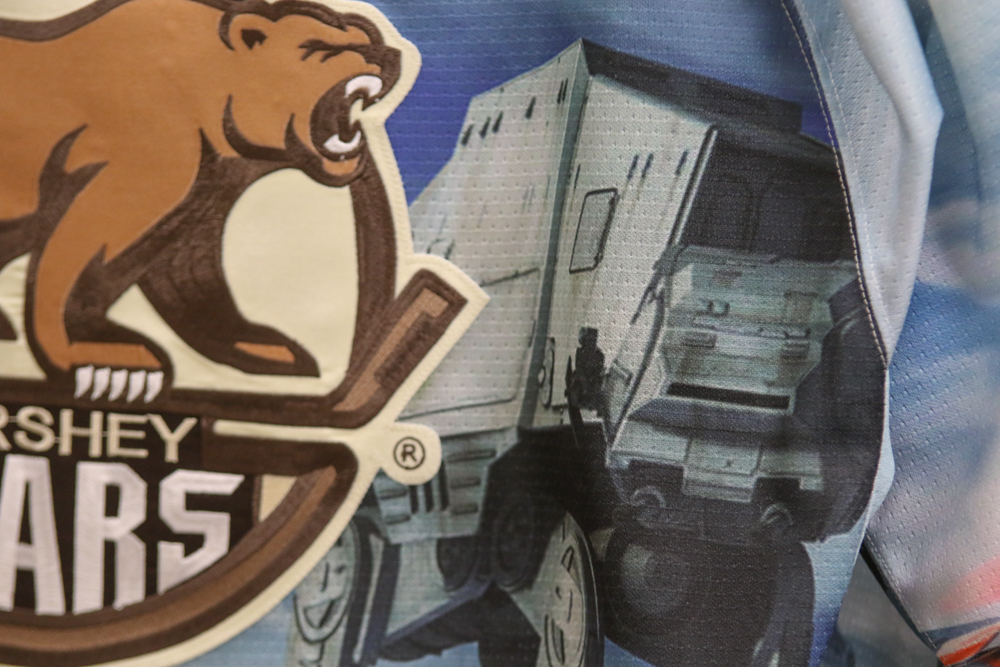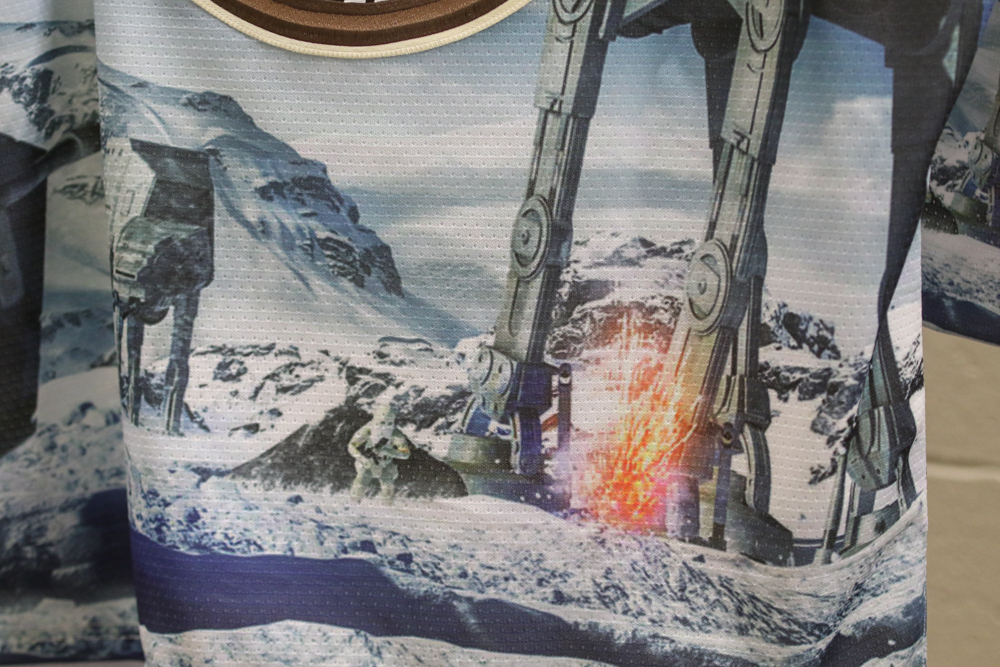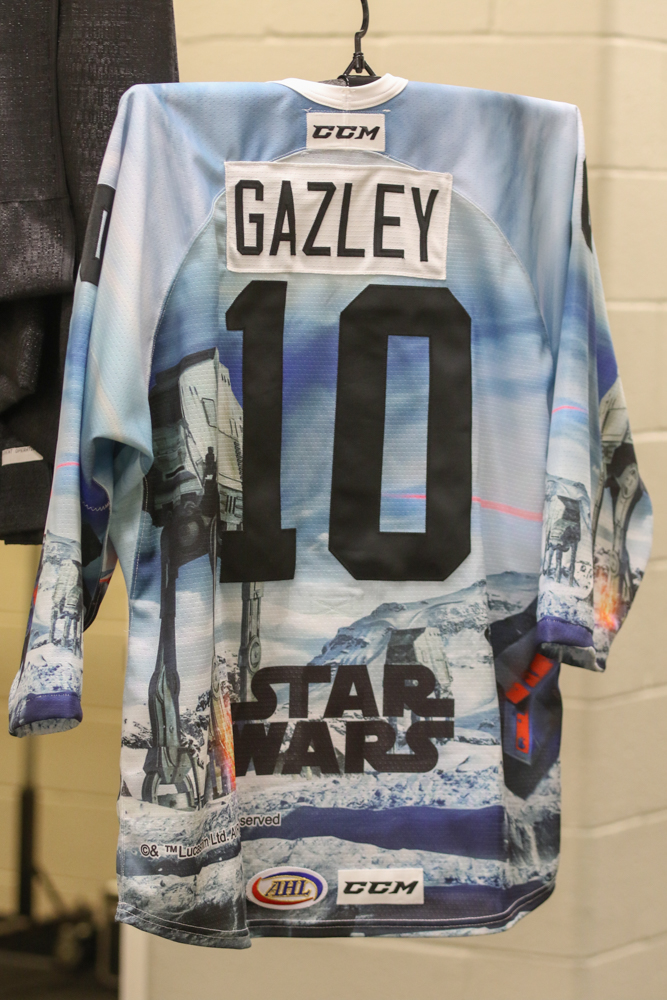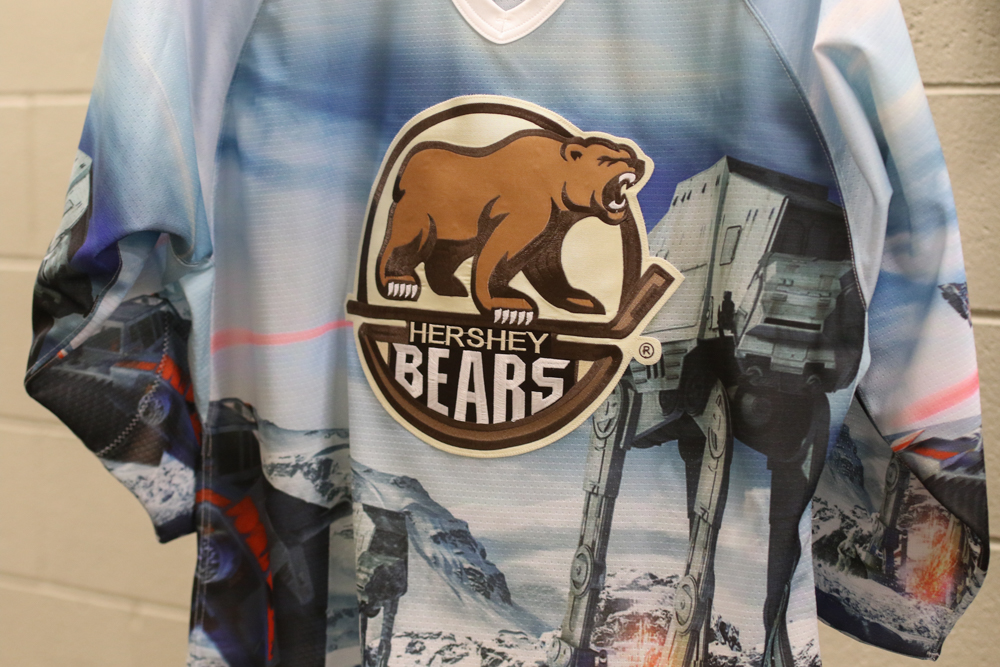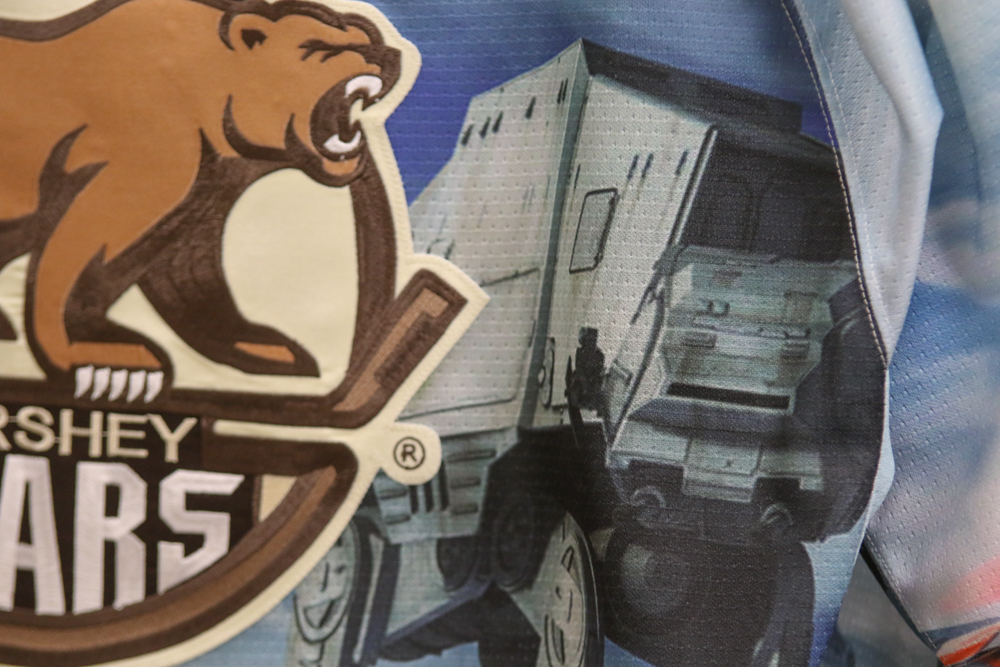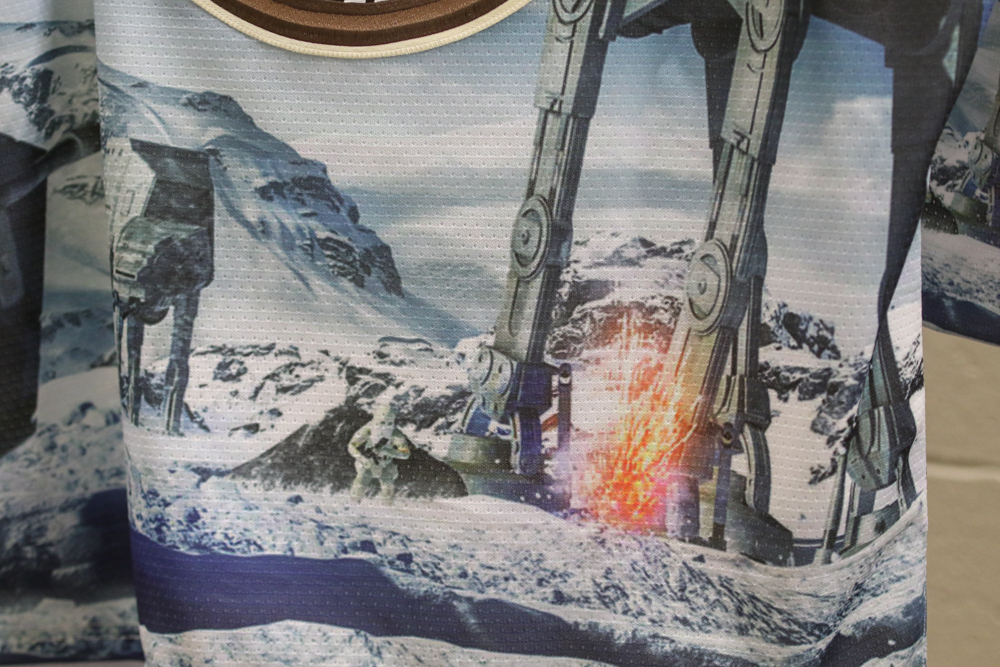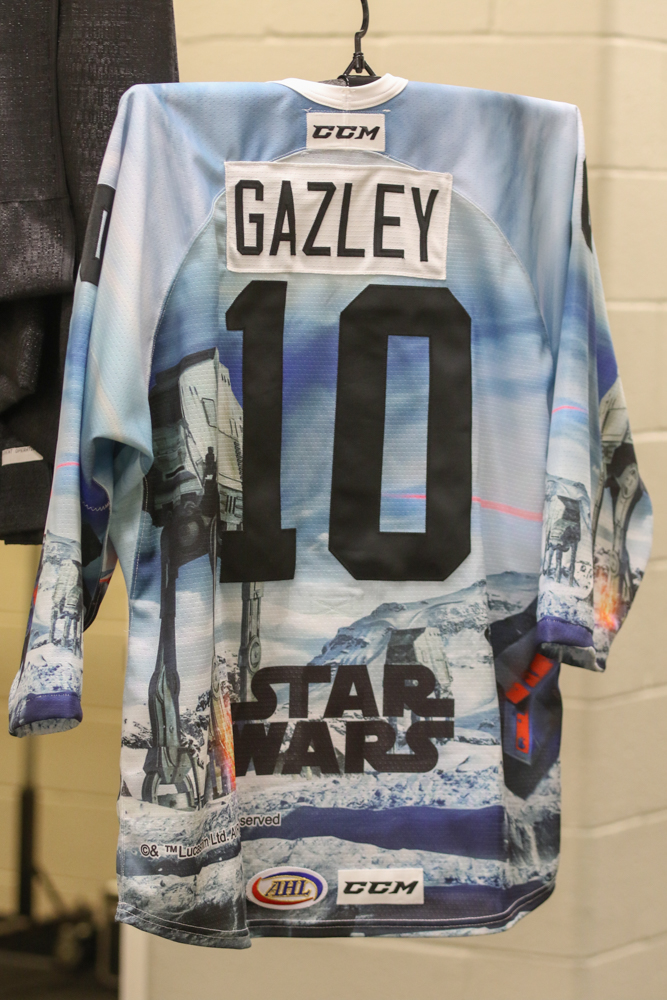 A closer look at the Hershey Bears 2018 Star Wars jerseys
Sunday night at Giant Center is the Hershey Bears second annual Star Wars night. The Bears will be auctioning off jerseys with a snowy Star Wars theme to them after the game for charity.
Check out photos of the jerseys up above, which feature AT-AT walkers in the snow.