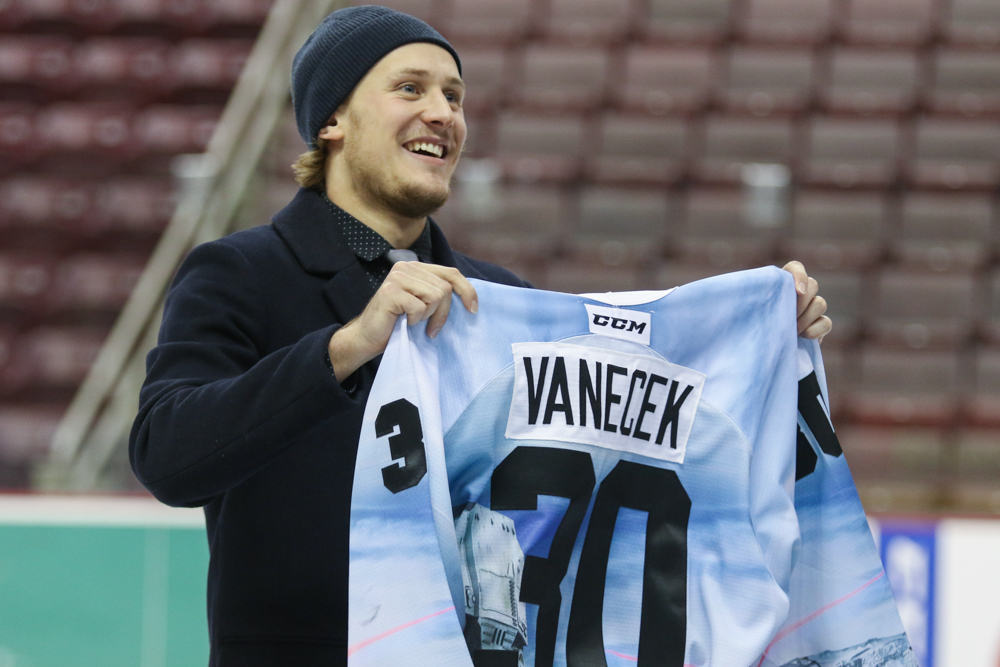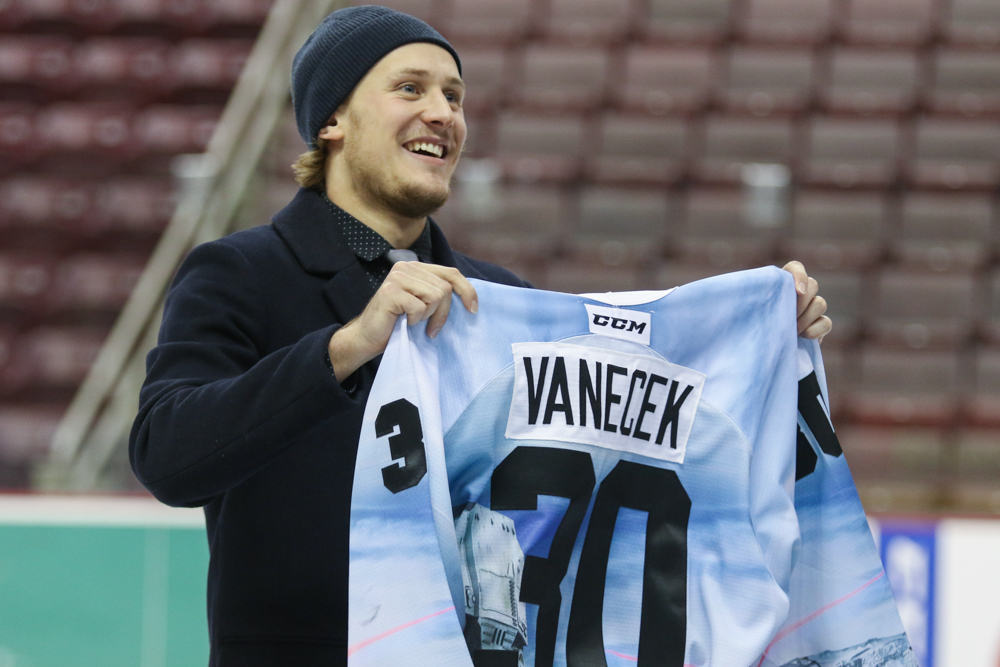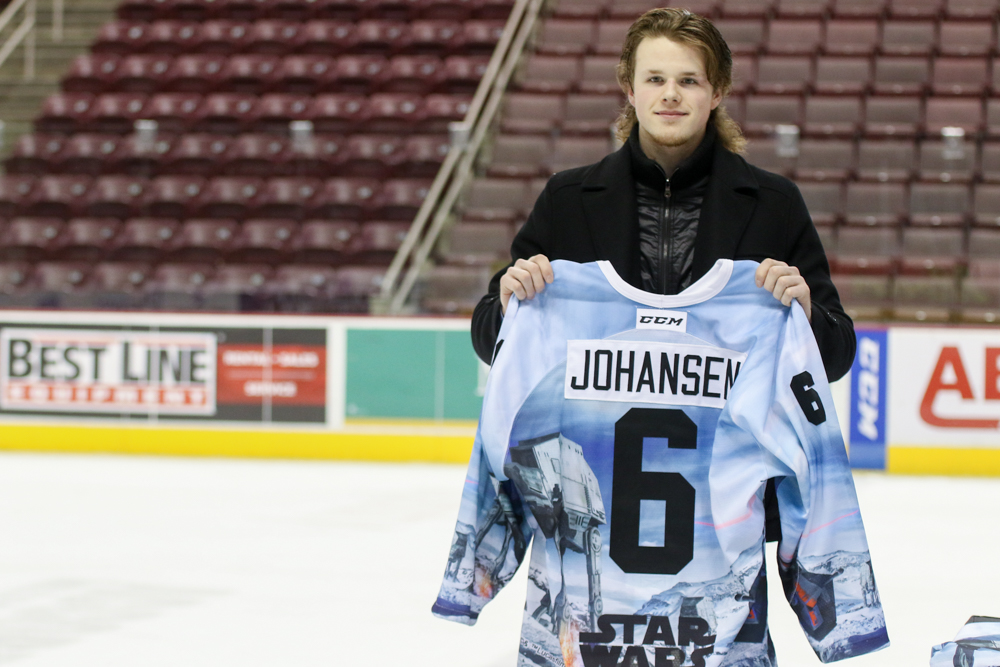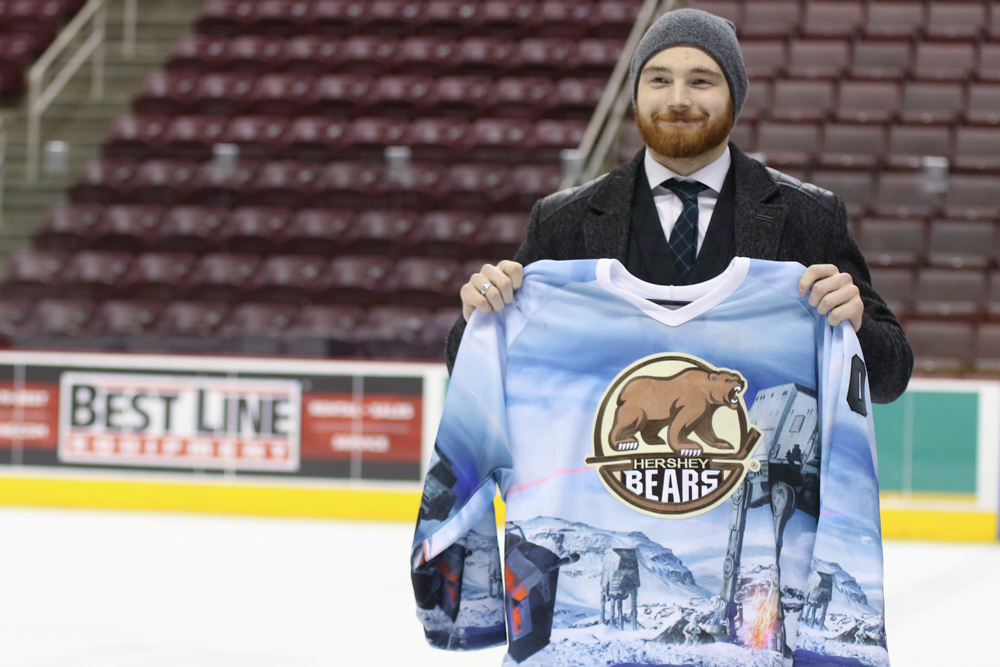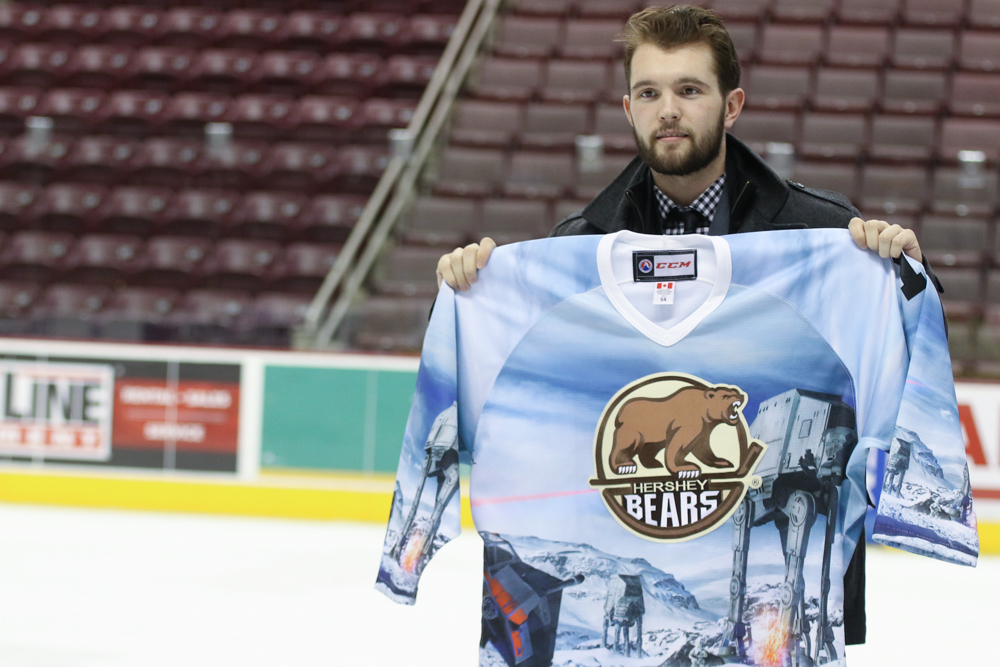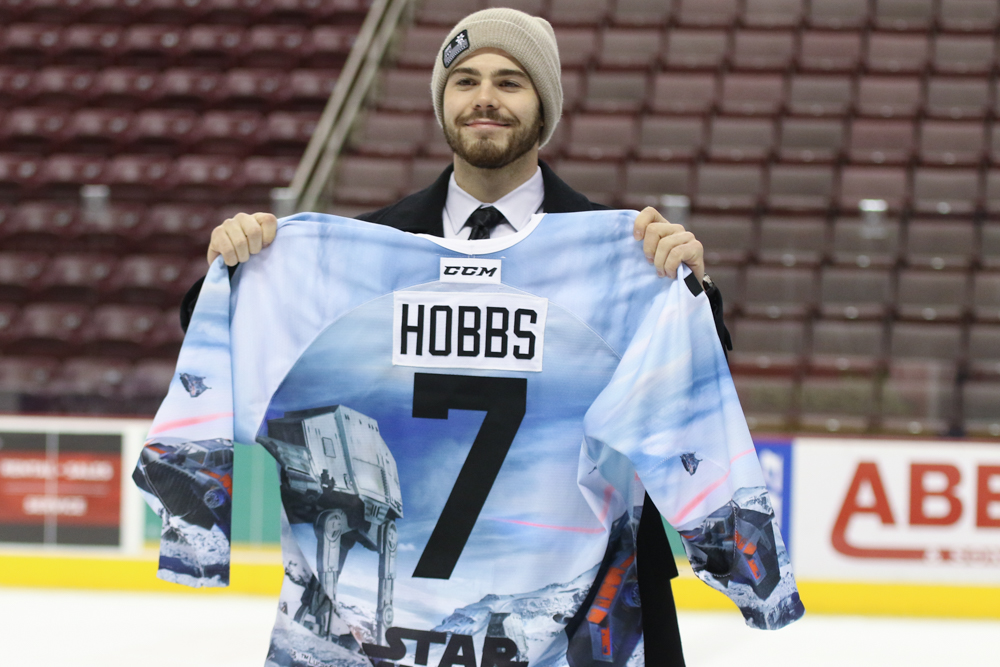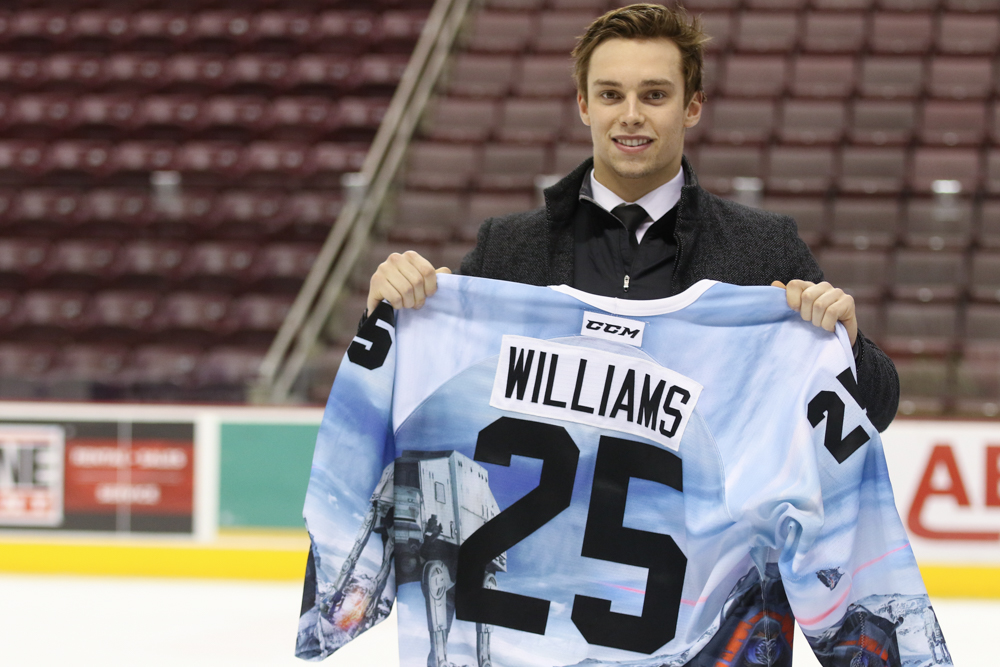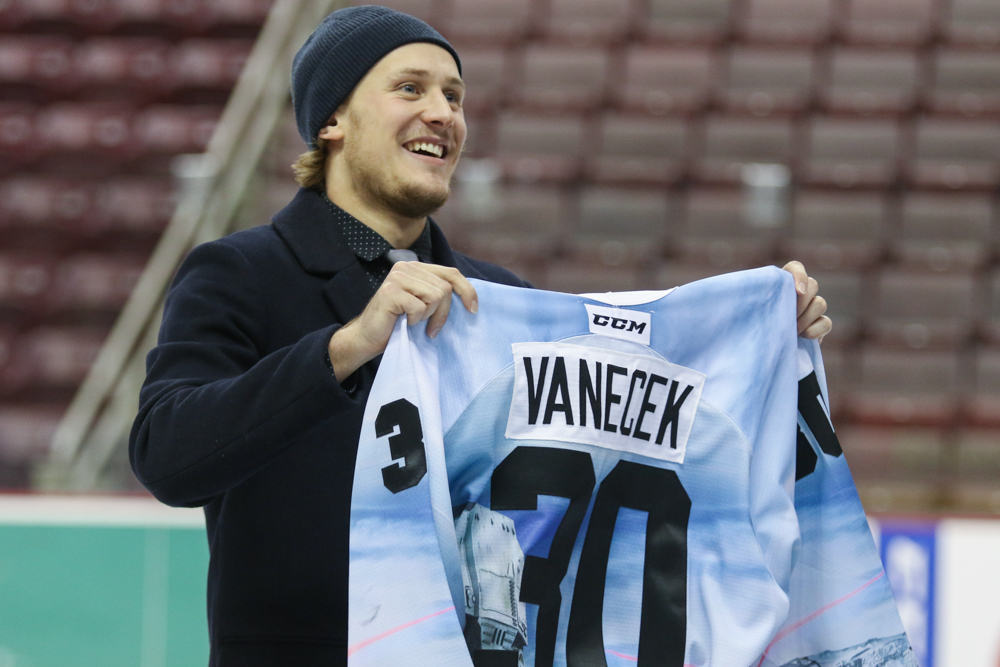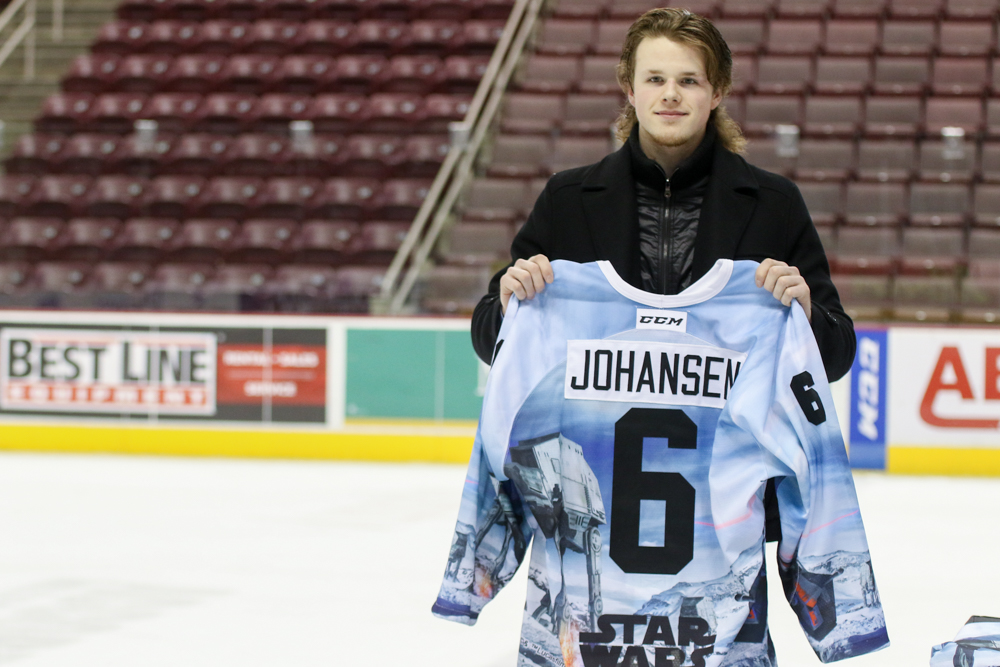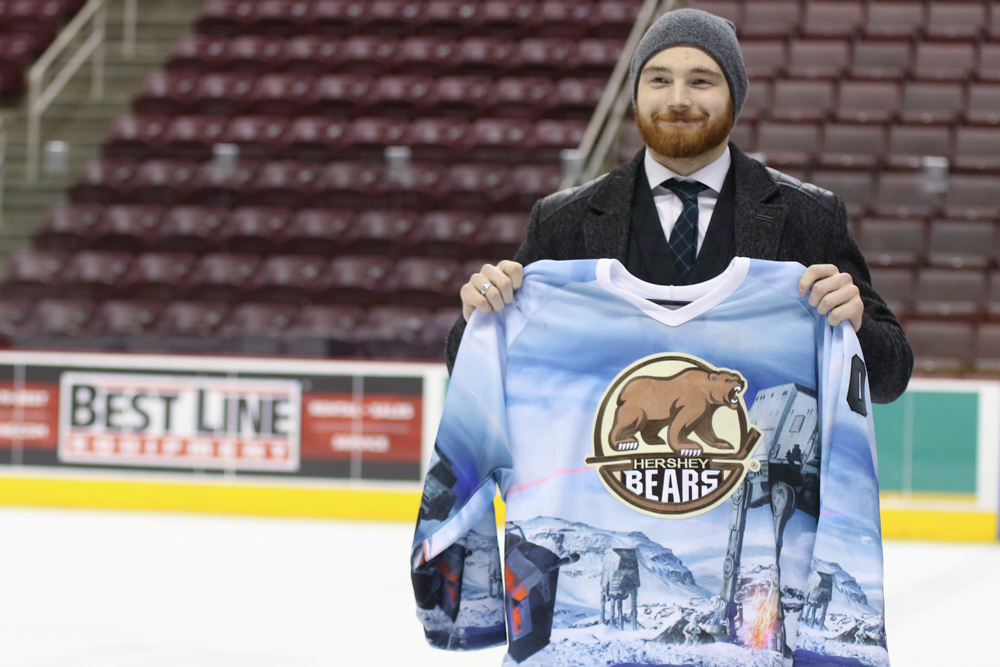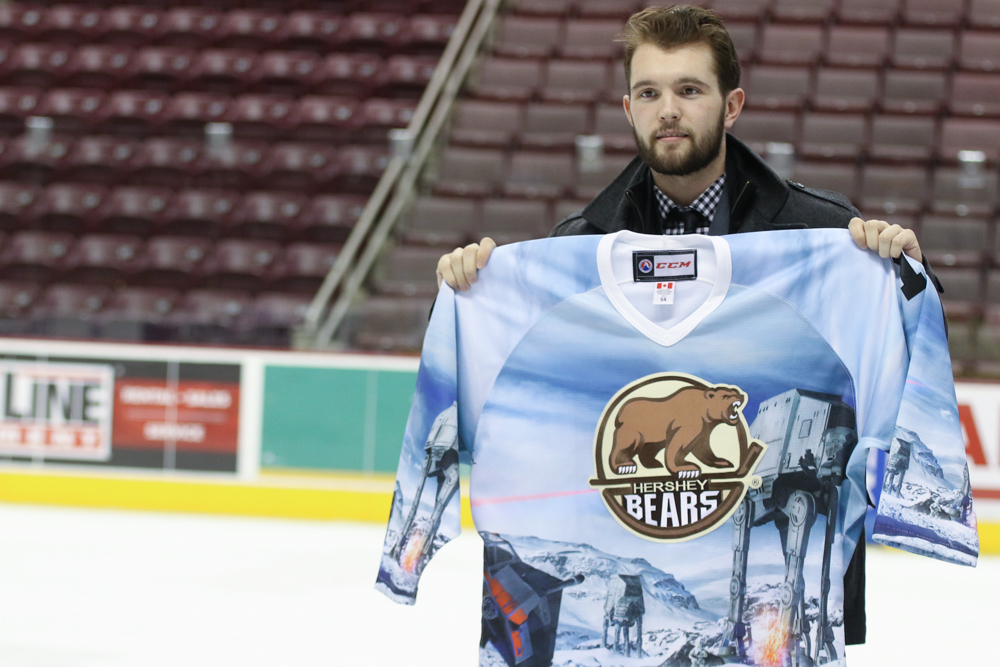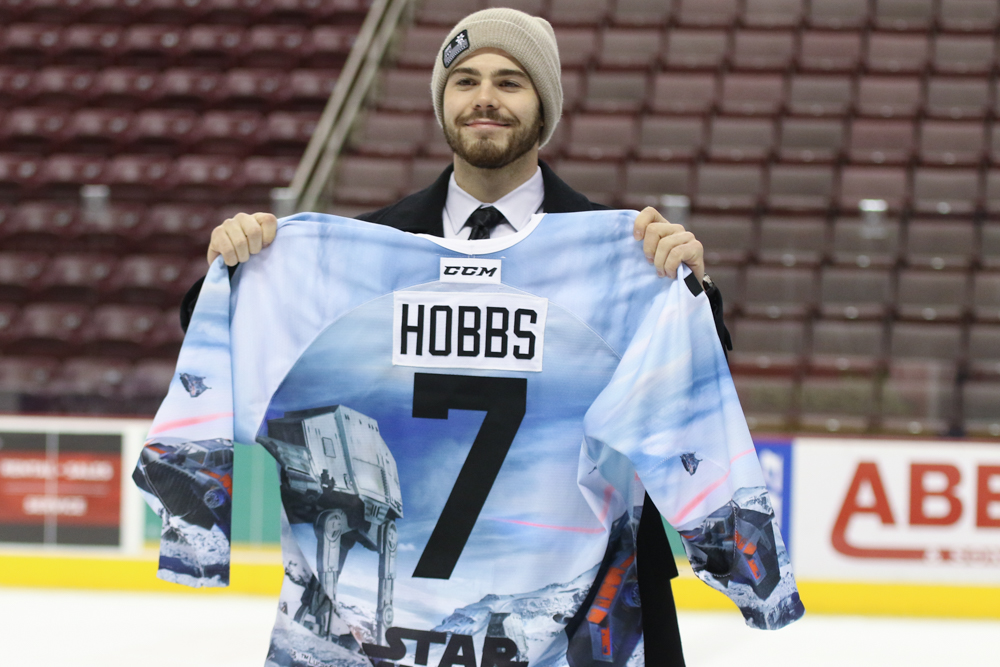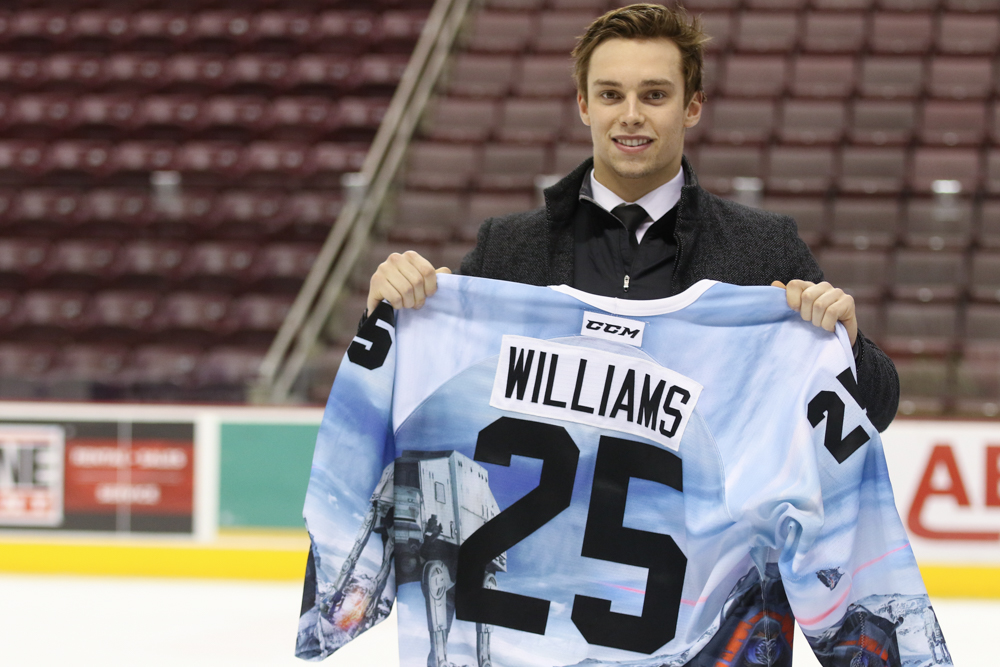 Hershey Bears Star Wars jerseys raise over $49,000 for charity (Photos)
Star Wars jerseys are always a hit among minor league hockey fans, and it was no different in Chocolate Town Sunday night. Hershey Bears fans raised over $49,000 for local charities including the Vista School, Ronald McDonald House of Central Pennsylvania, and the Leukemia and Lymphoma Society.
Last season's jerseys raised over $42,000.
List of the jerseys and their prices:
1 – Carlson $1050
2 – Lewington $1450
4 – Bowey $1050
5 – Djoos $1250
6 – Johansen $1300
7 – Hobbs $1400
10 – Gazley $1800
11 – Sill $1500
12 – Walker $1650
13 – Langlois $1200
14 – Peluso $1100
15 – Boyd $1450
17 – Bourque $2000
18 – Simpson $1250
19 – Barber $1500
20 – O'Brien $1650
21 – Stephenson $1150
22 – Albert $950
23 – Gustafsson $1250
24 – Graovac $1400
25 – Williams $1350
26 – Bau $1400
27 – Ness $1300
28 – No Name $900
29 – Geiger $1050
30 – Vanecek $2350
31 – Copley $1500
32 – Labrie $1000
33 – Bindluis $1000
34 – Siegenthaler $1500
35 – Milner $900
36 – Mitchell $1350
37 – No Name $900
39 – McGauley $750
40 – M. Mitchell $1300
Team Signed $1450
00 – Coco $1750
TOTAL: $49,100