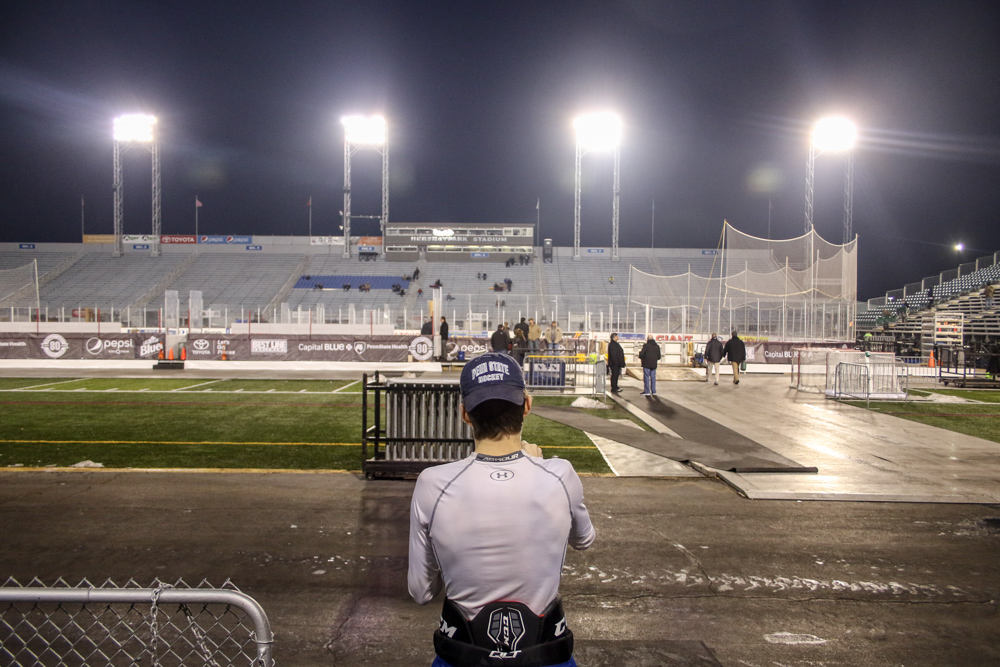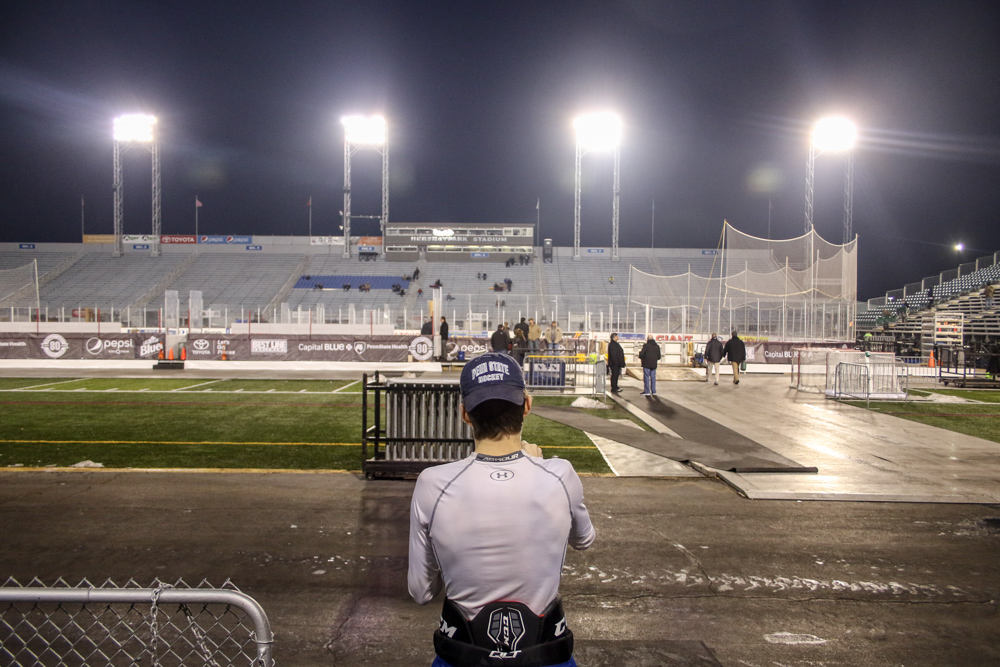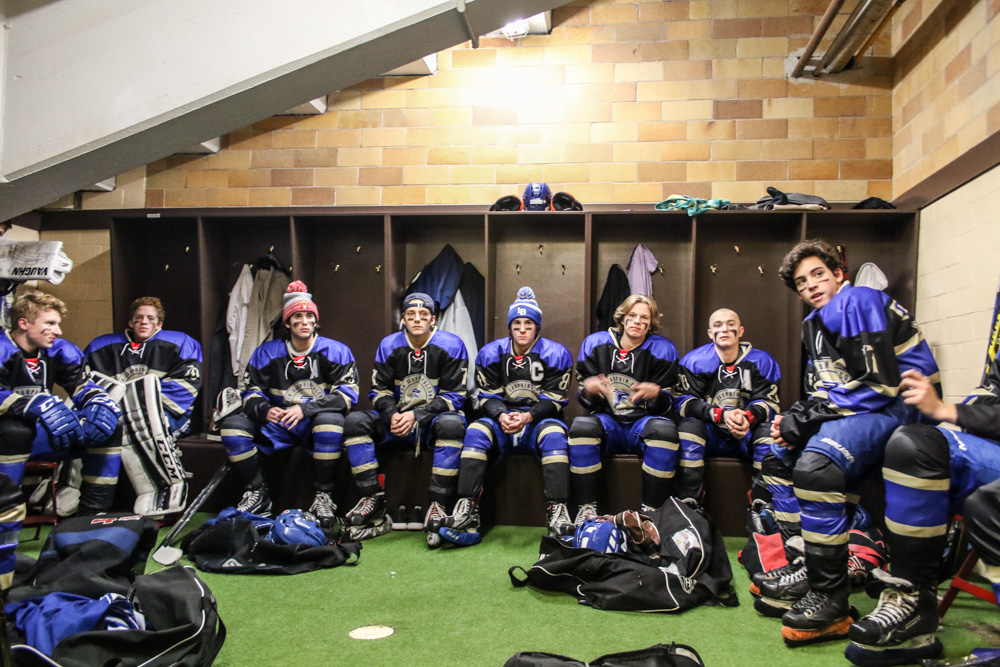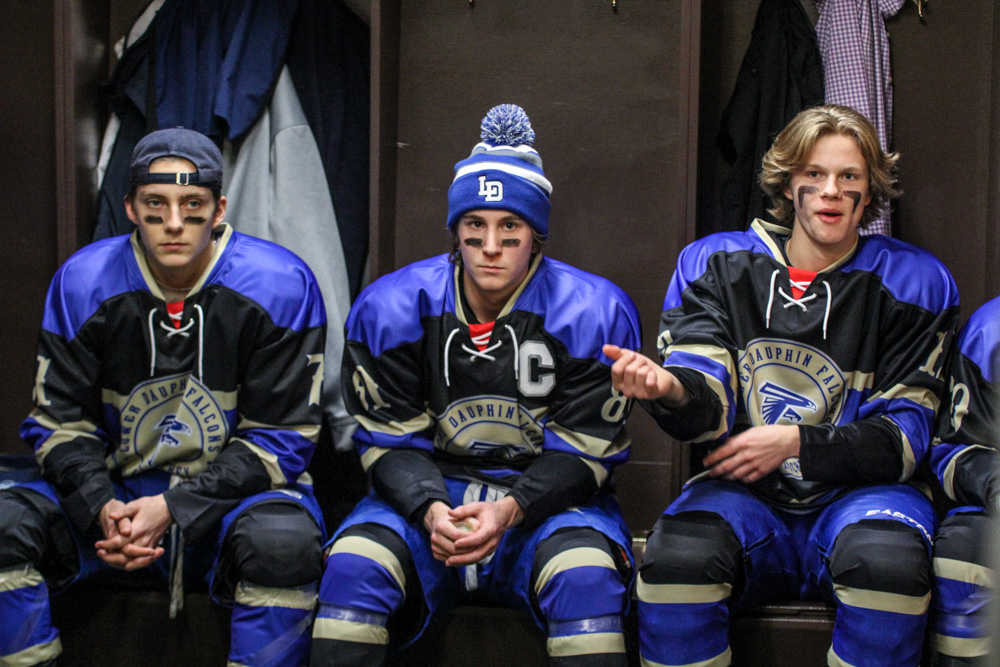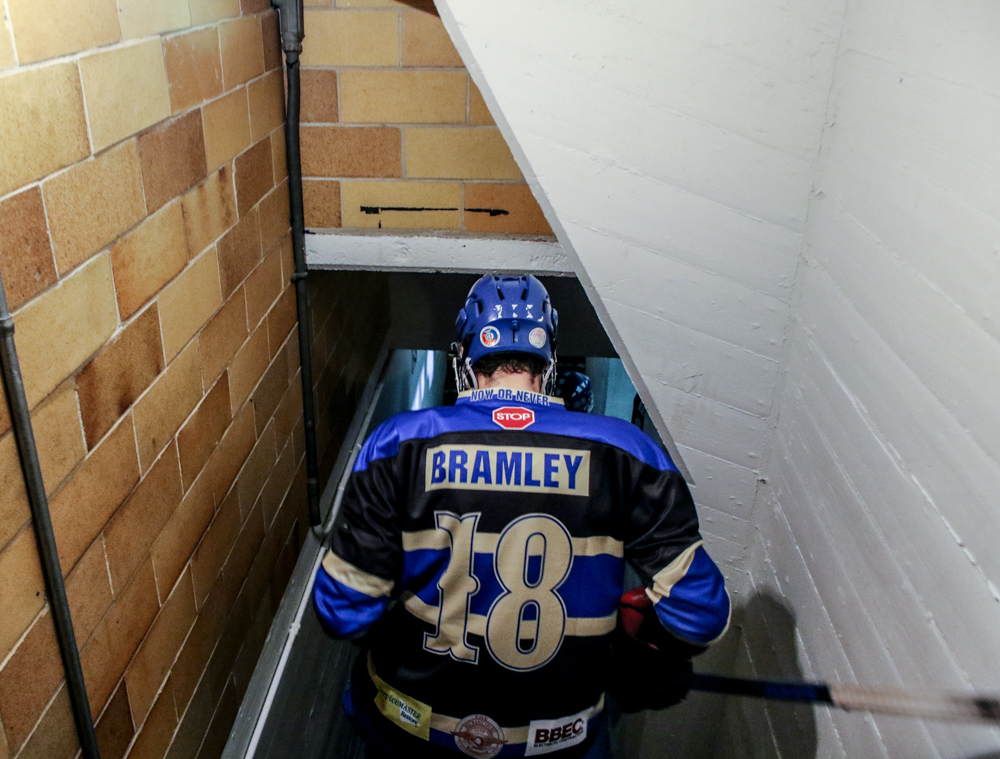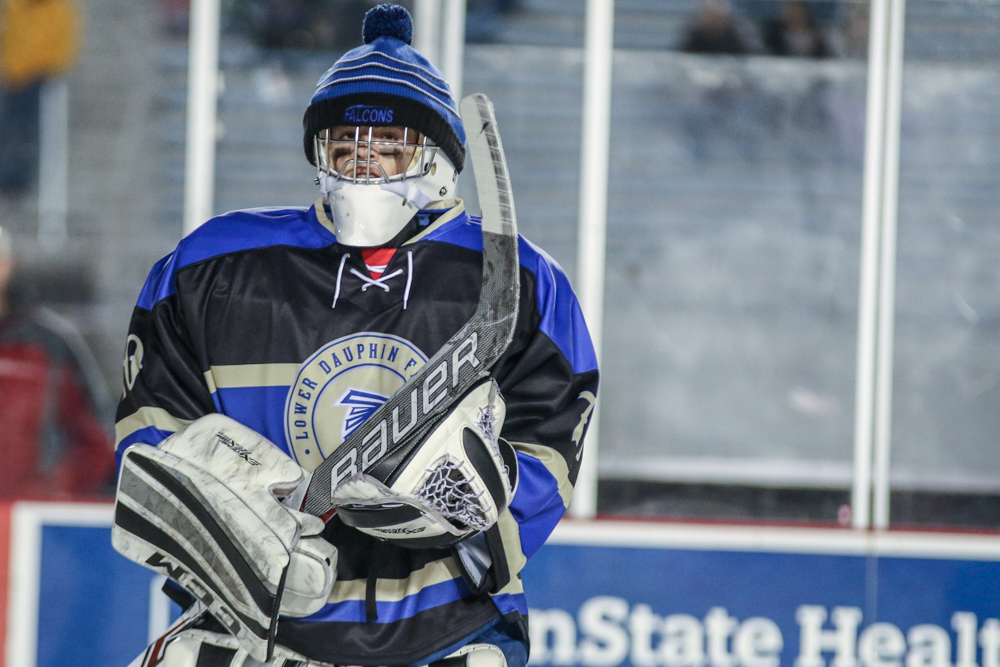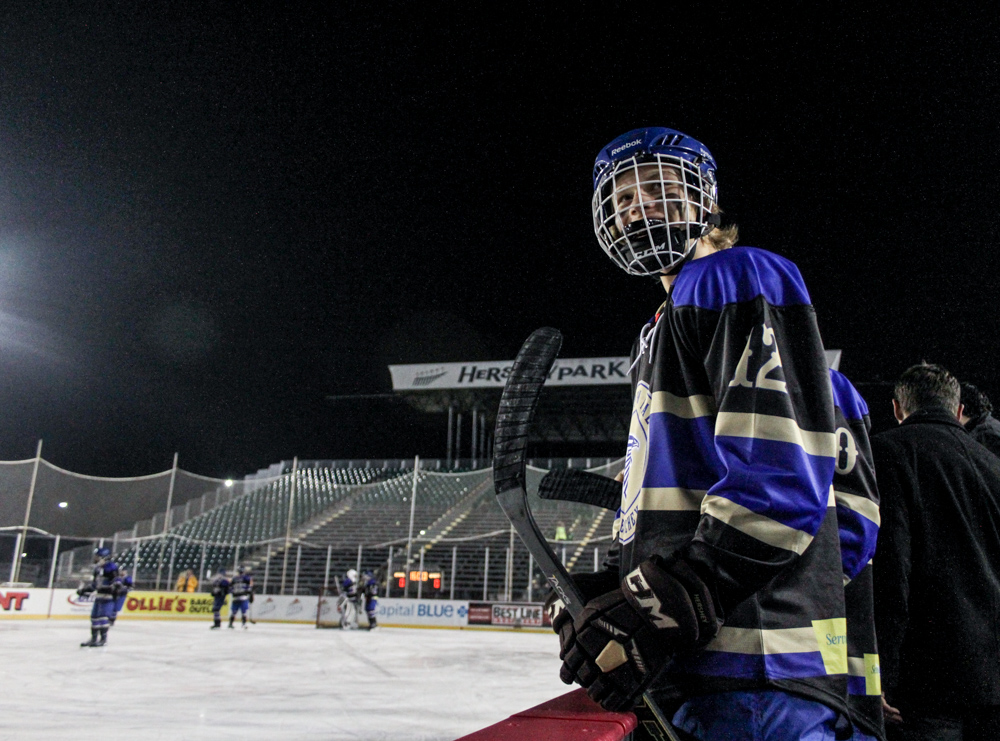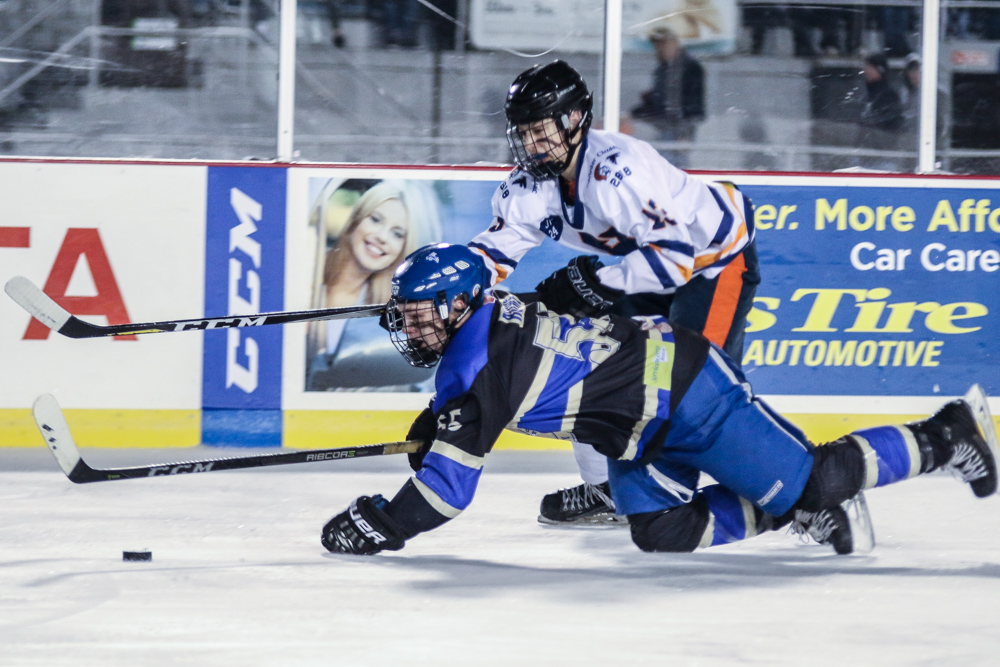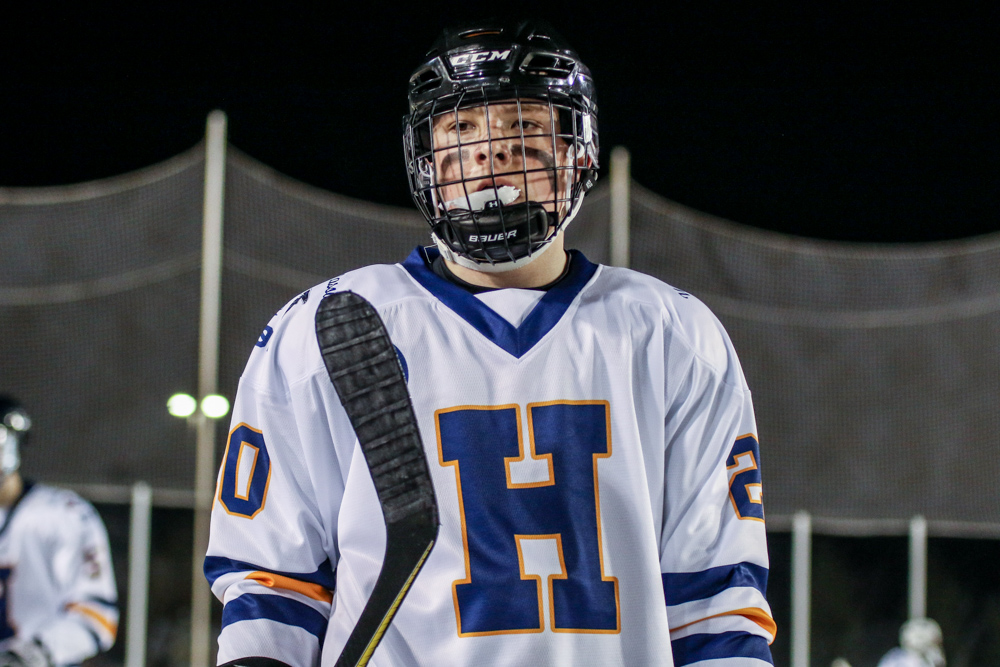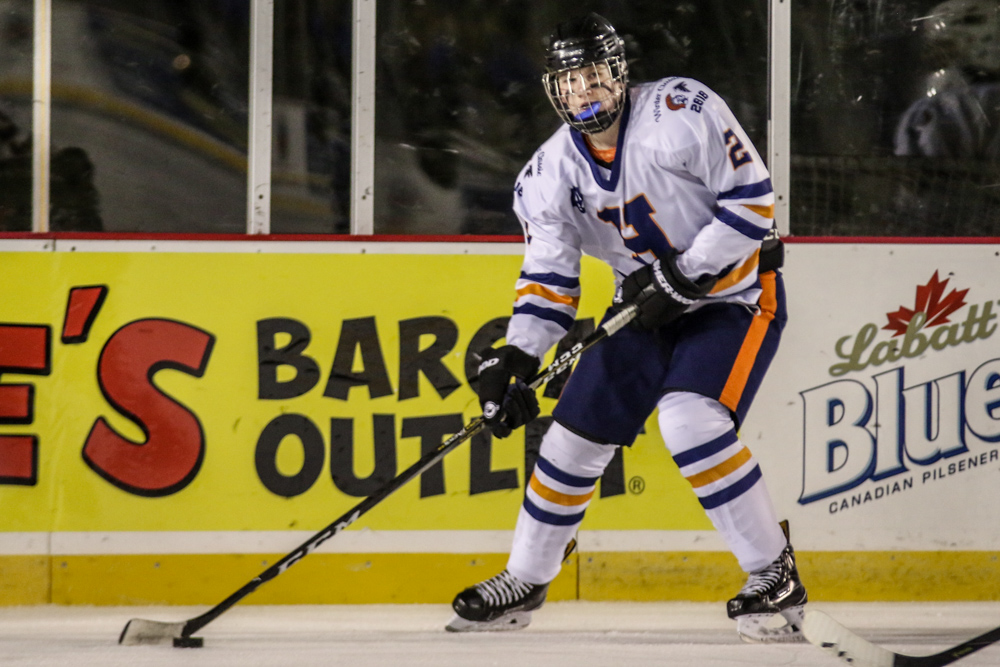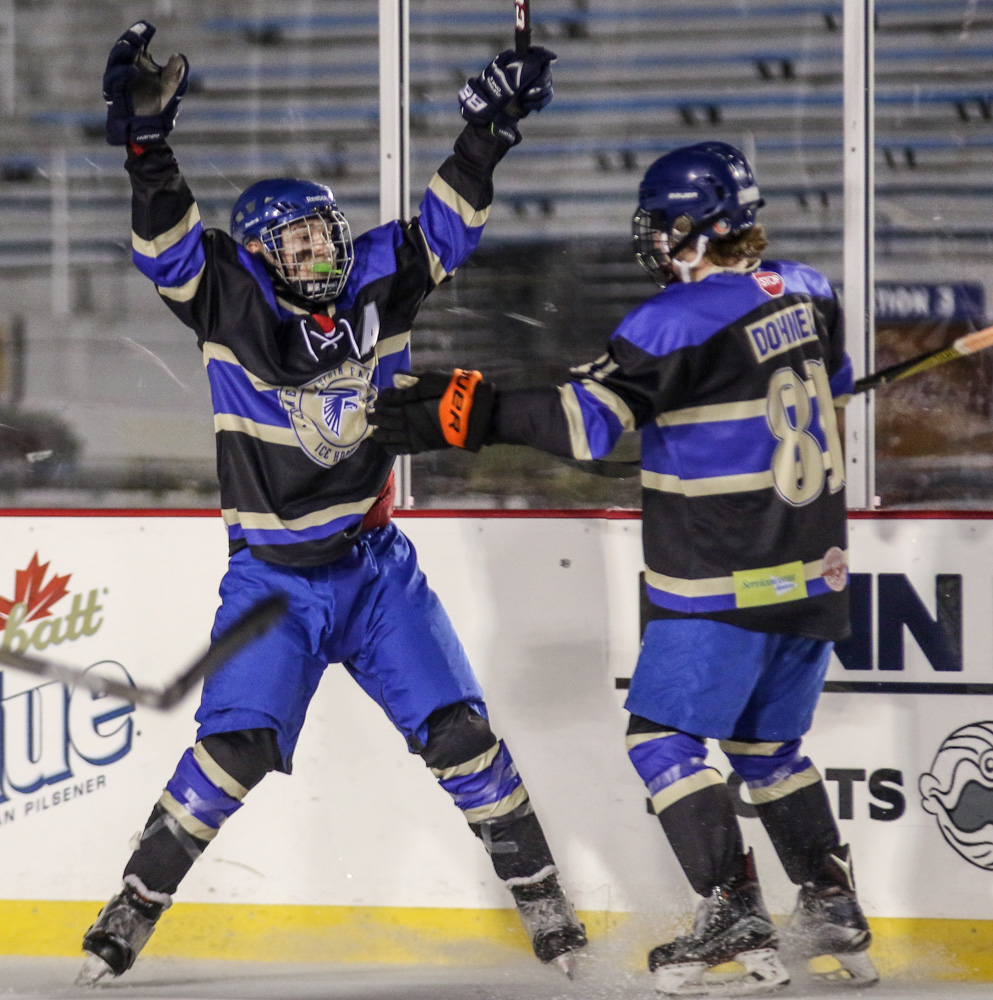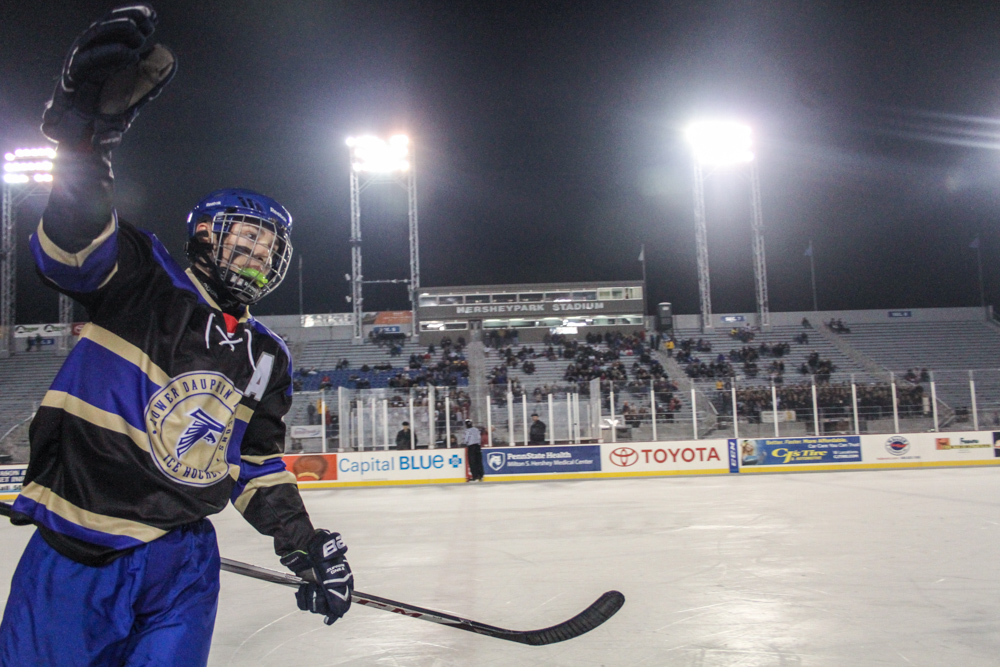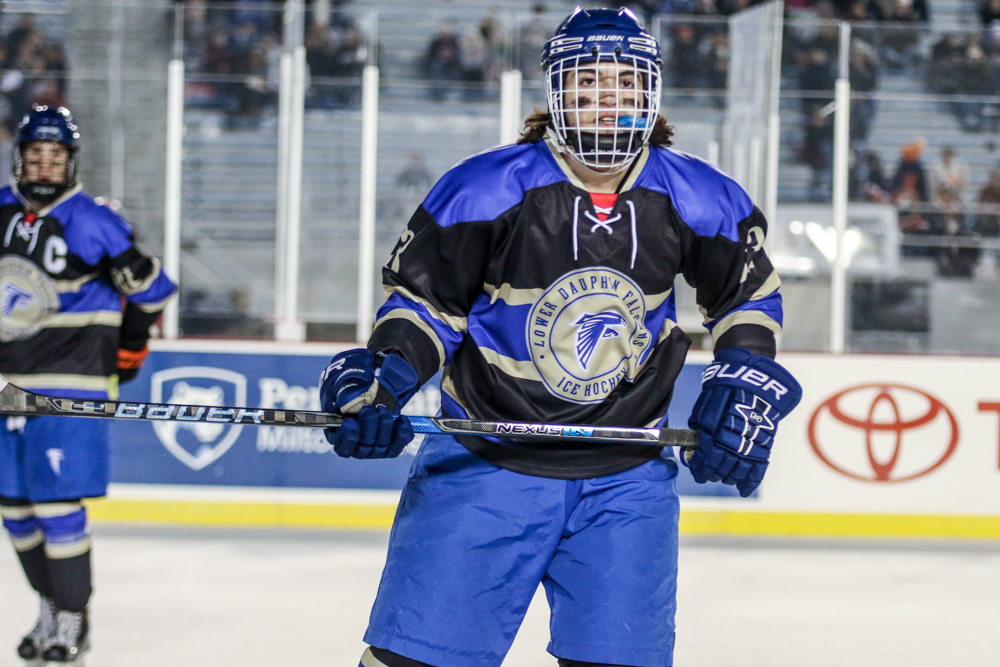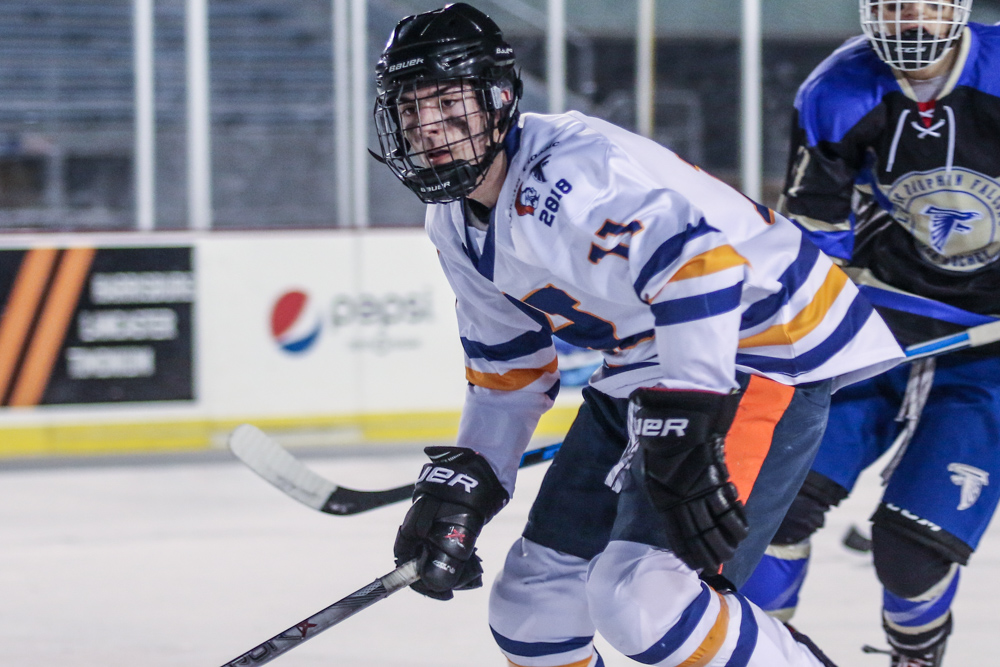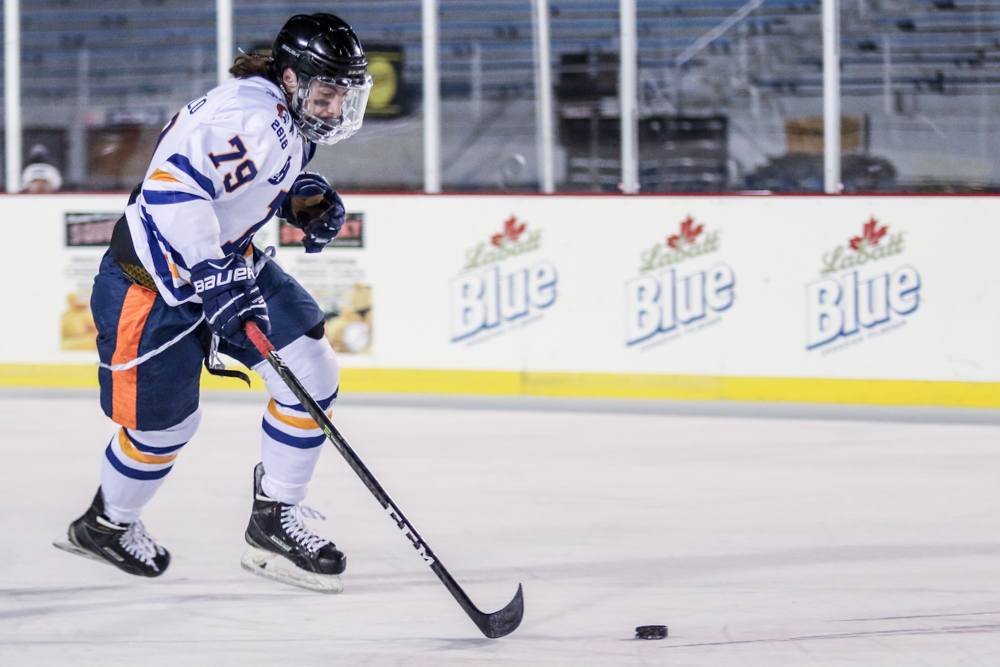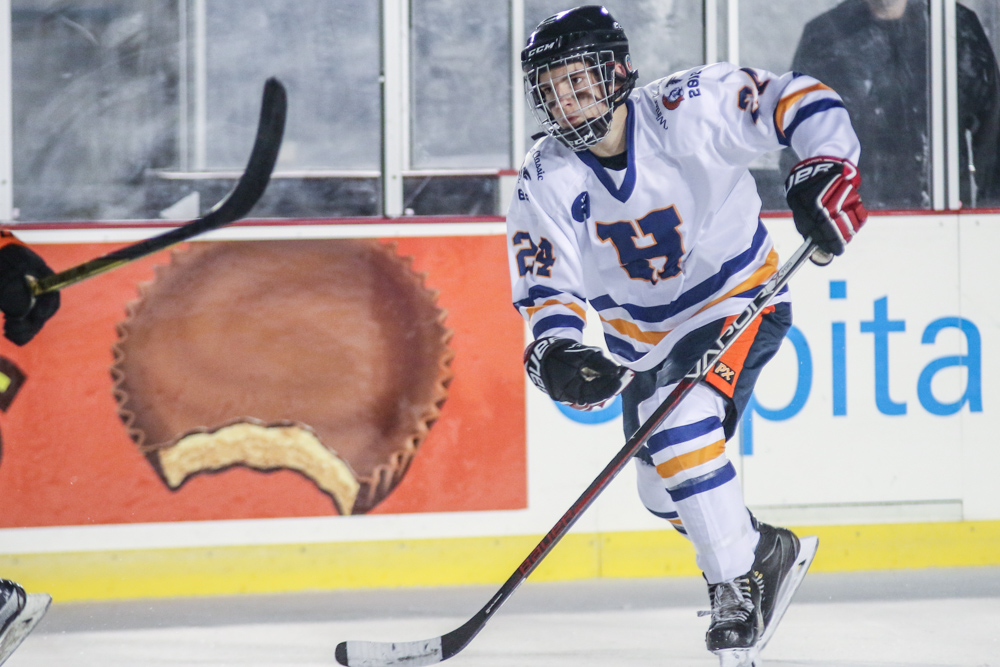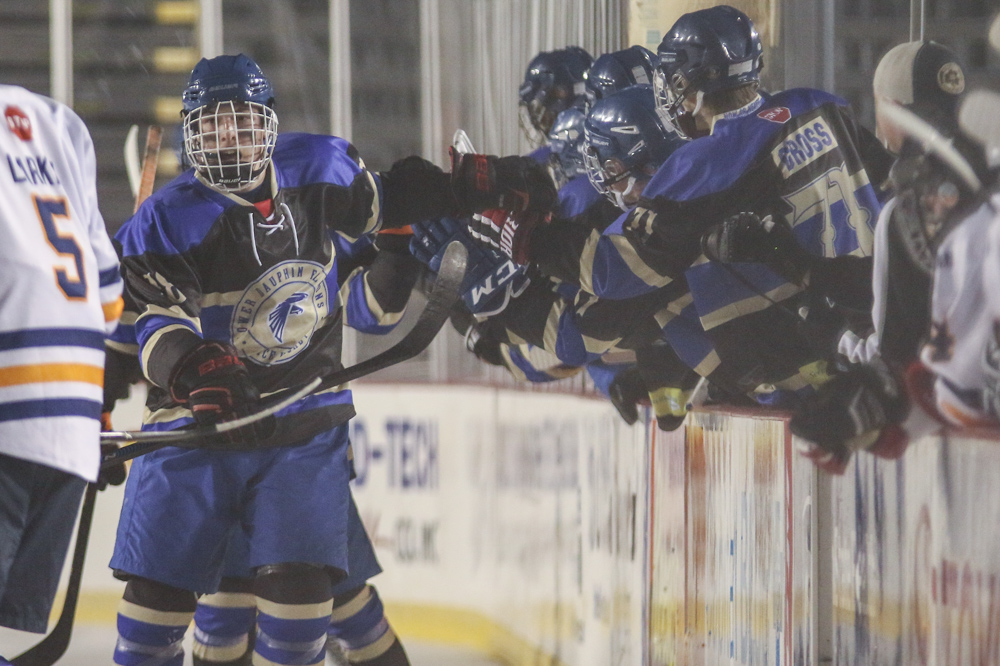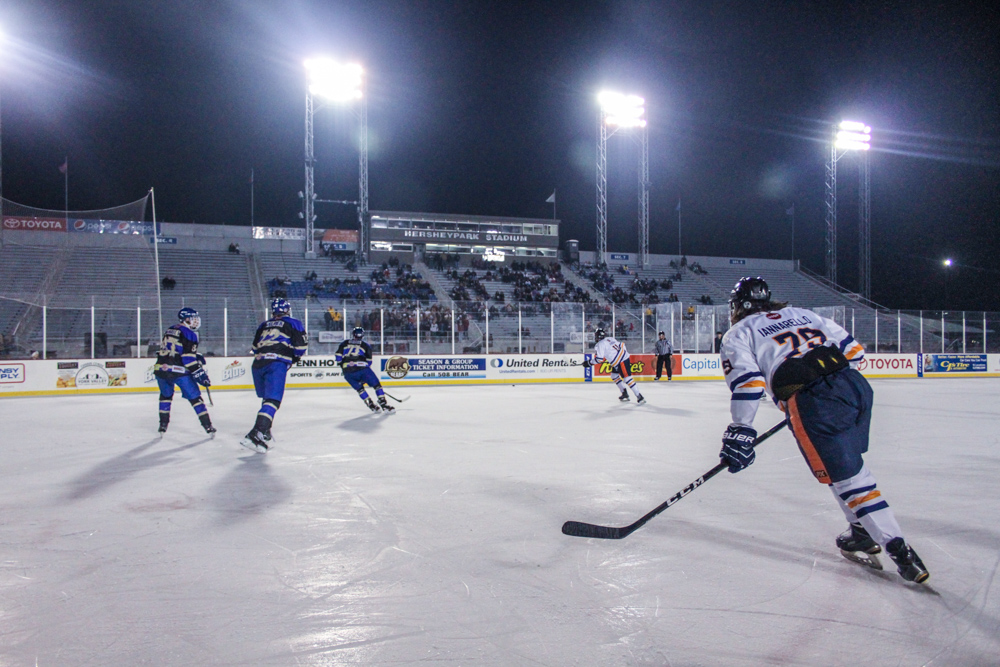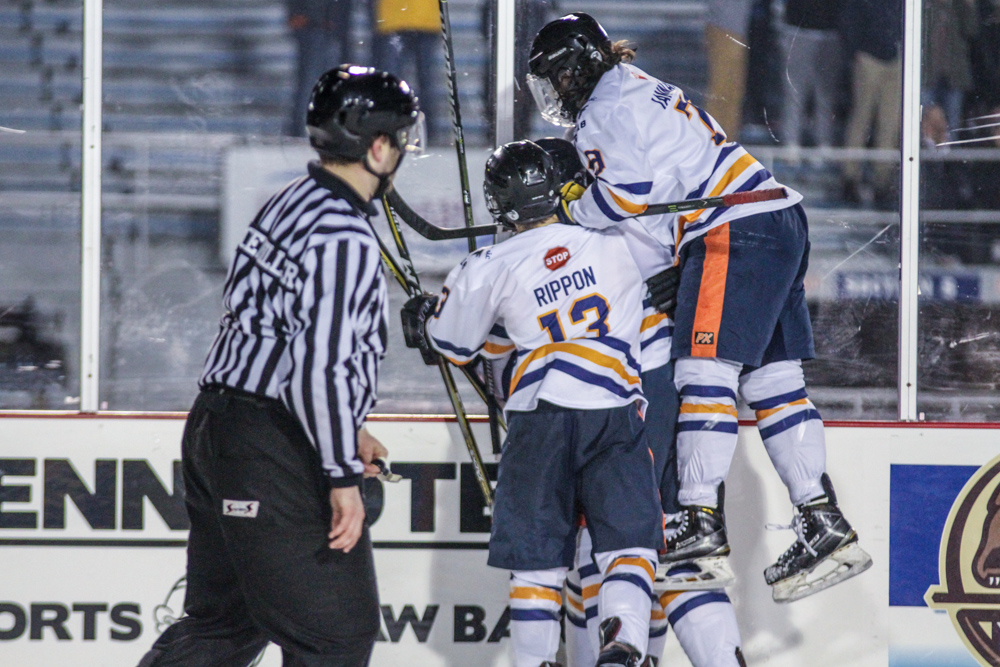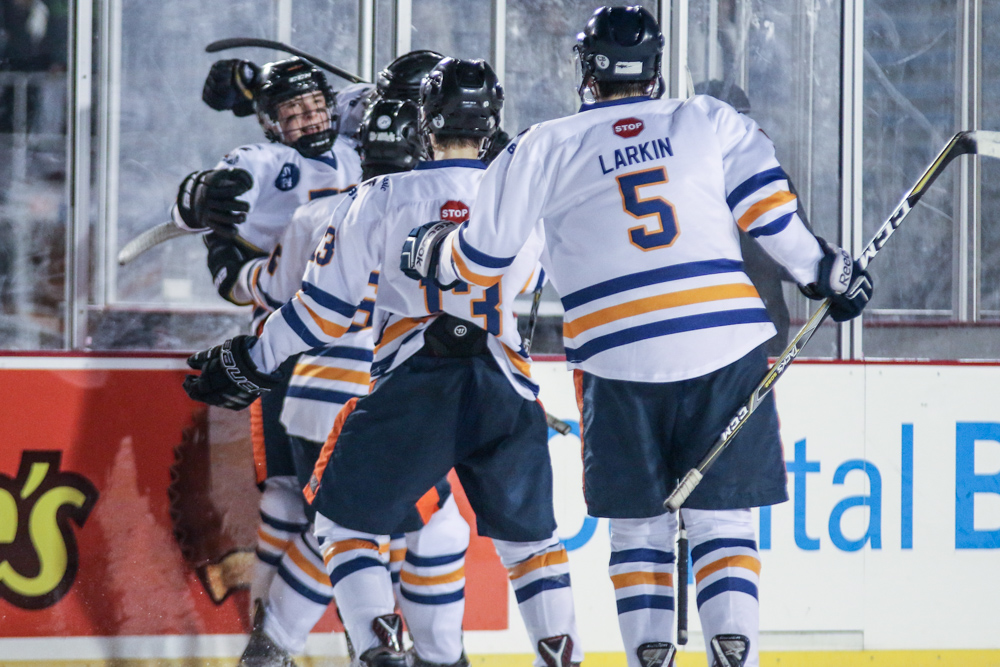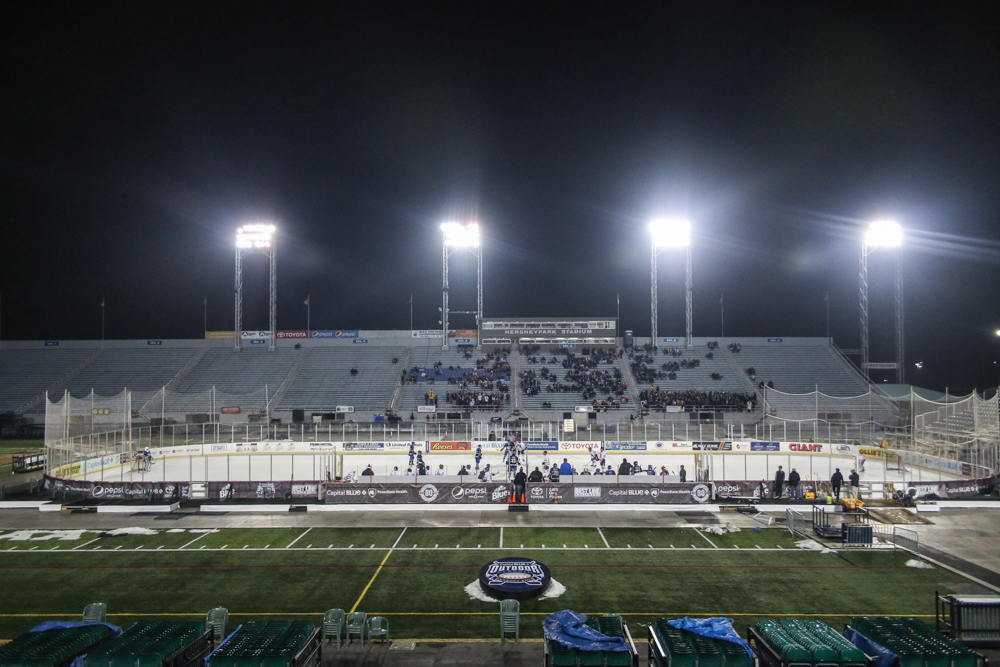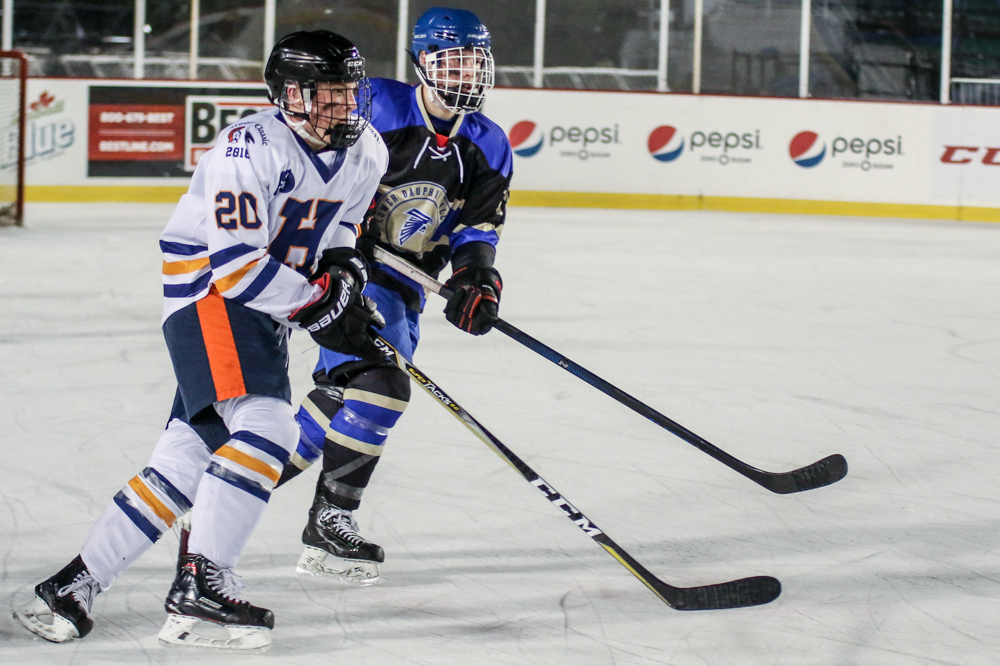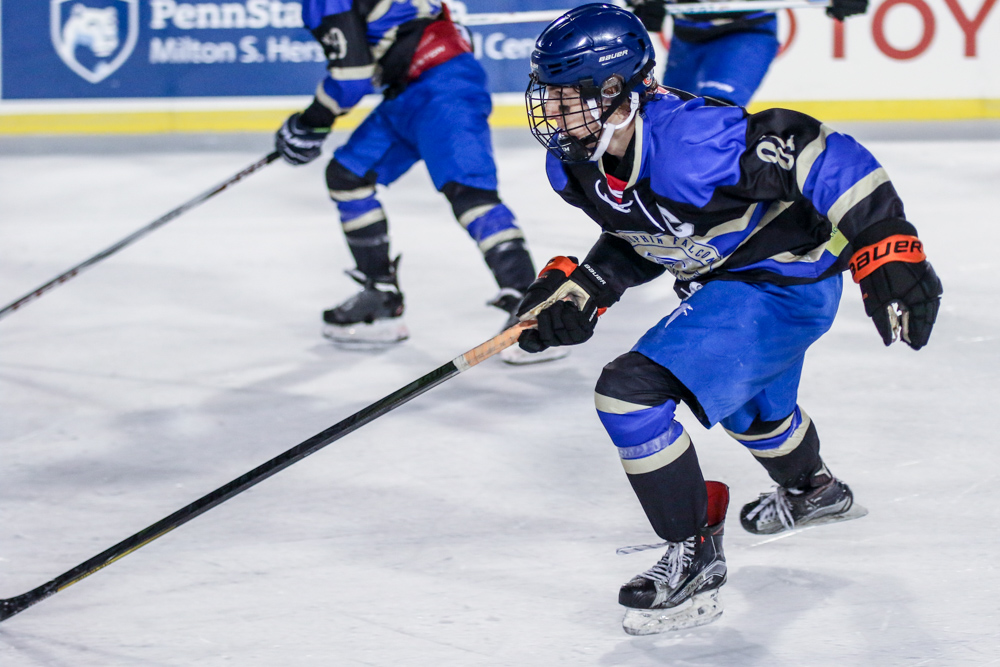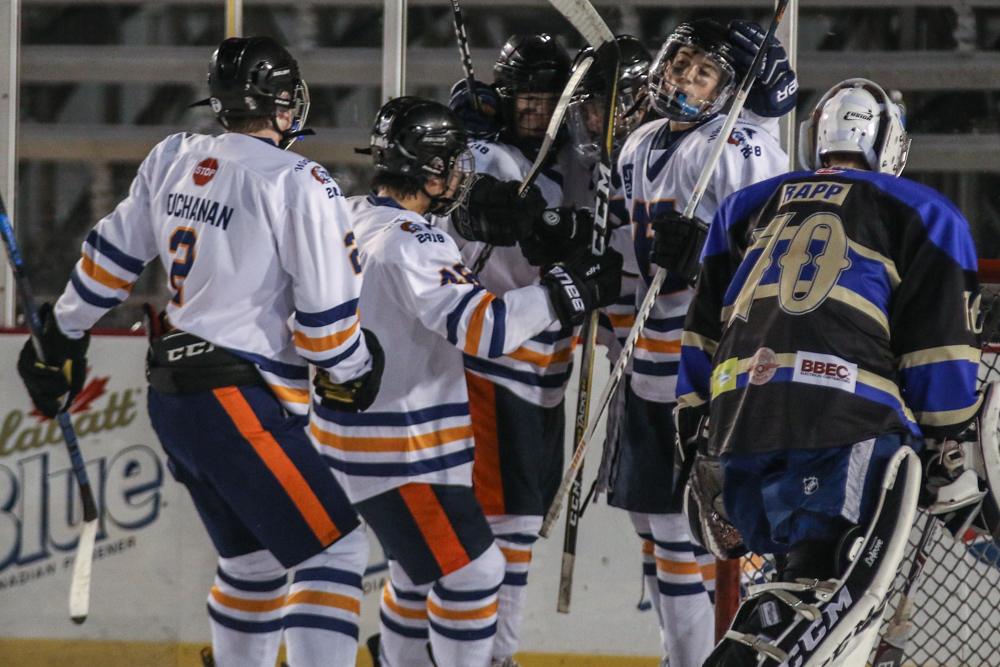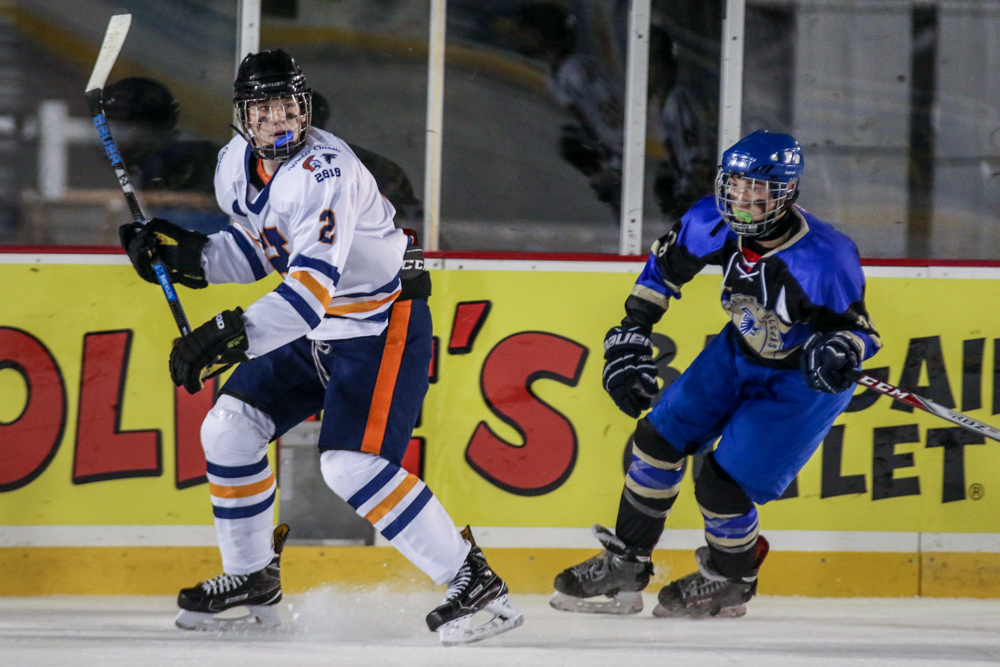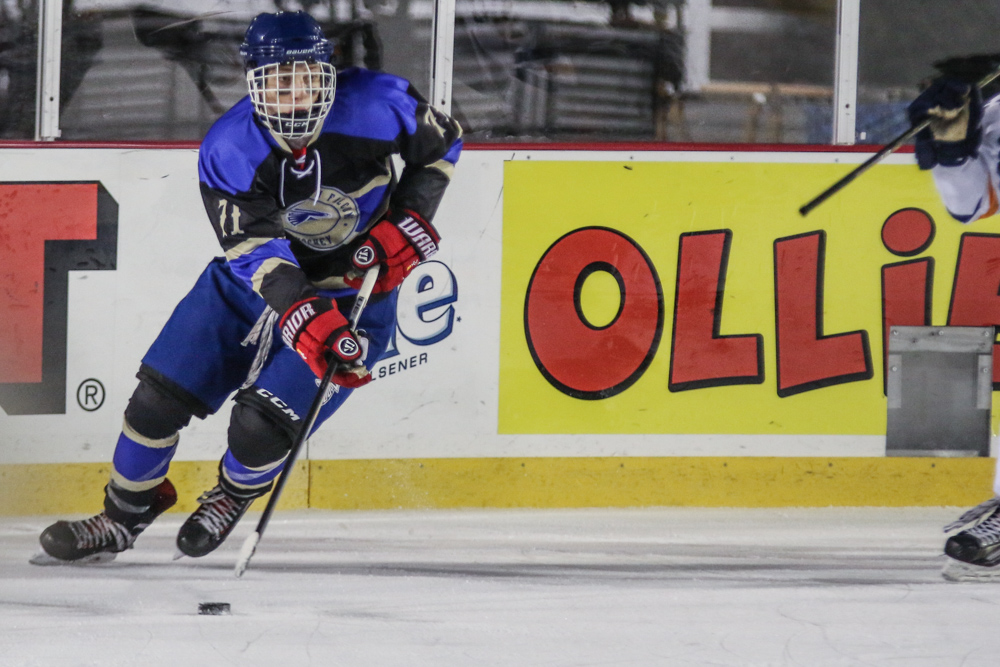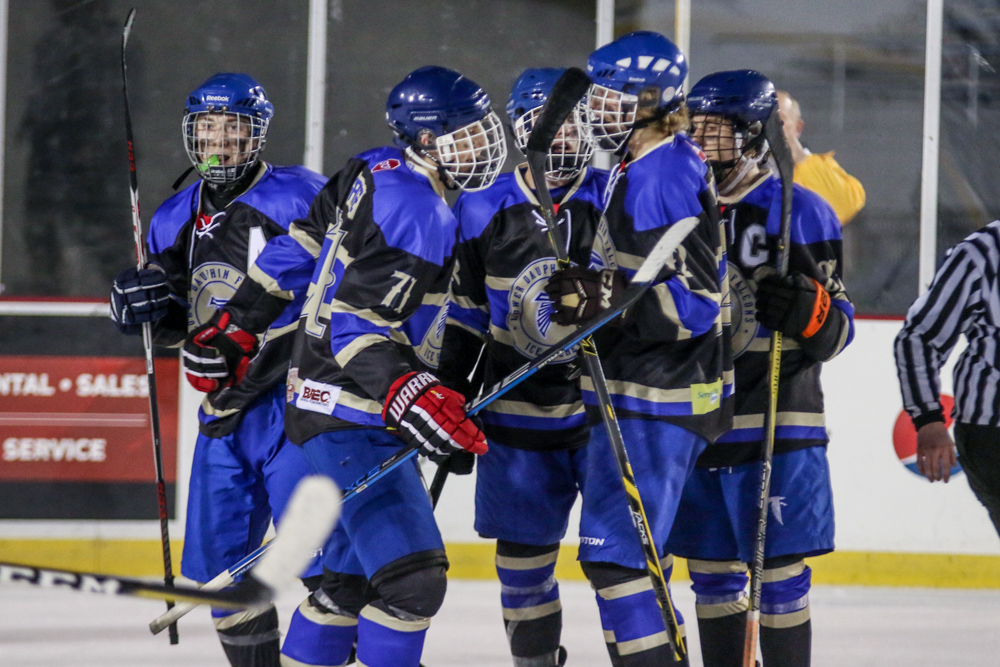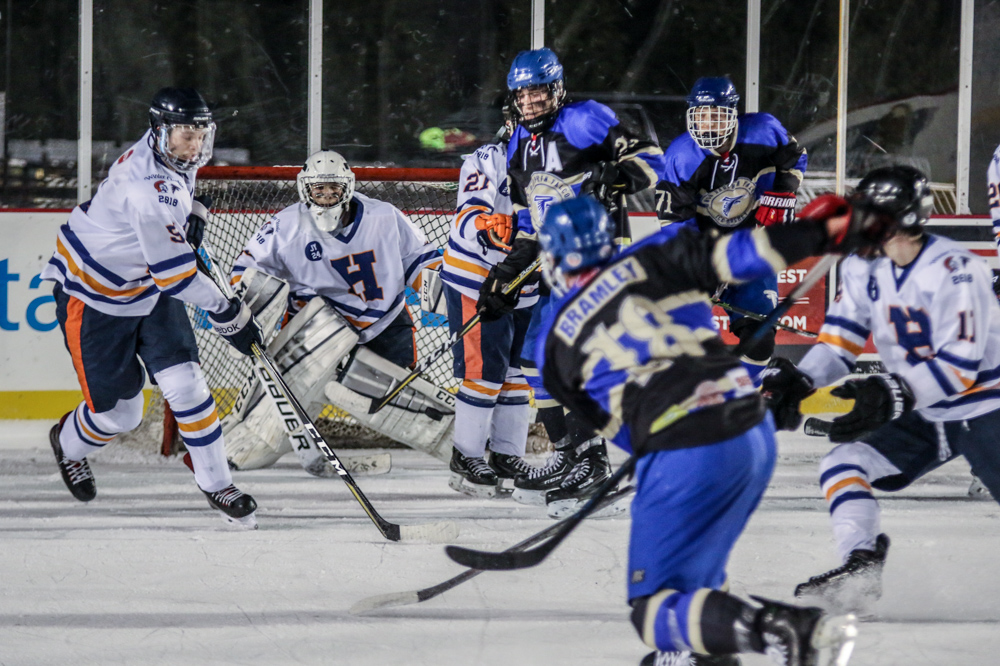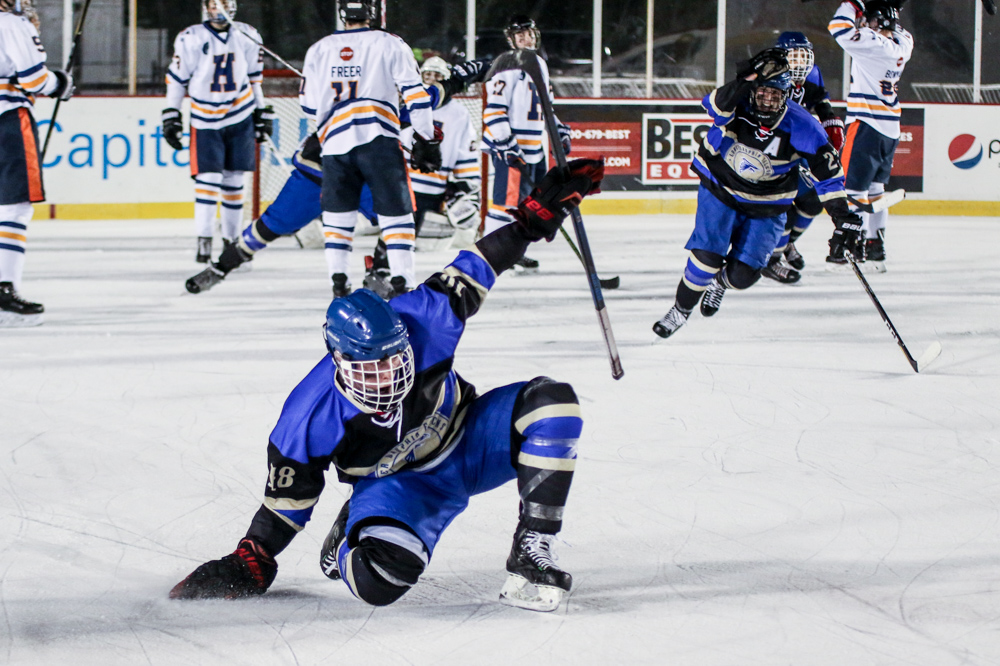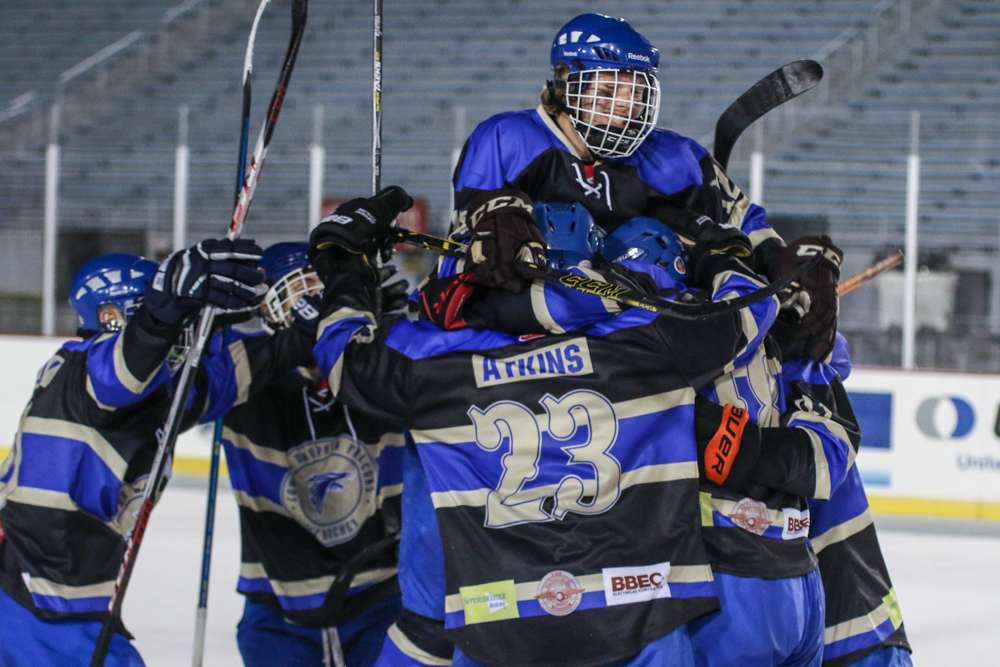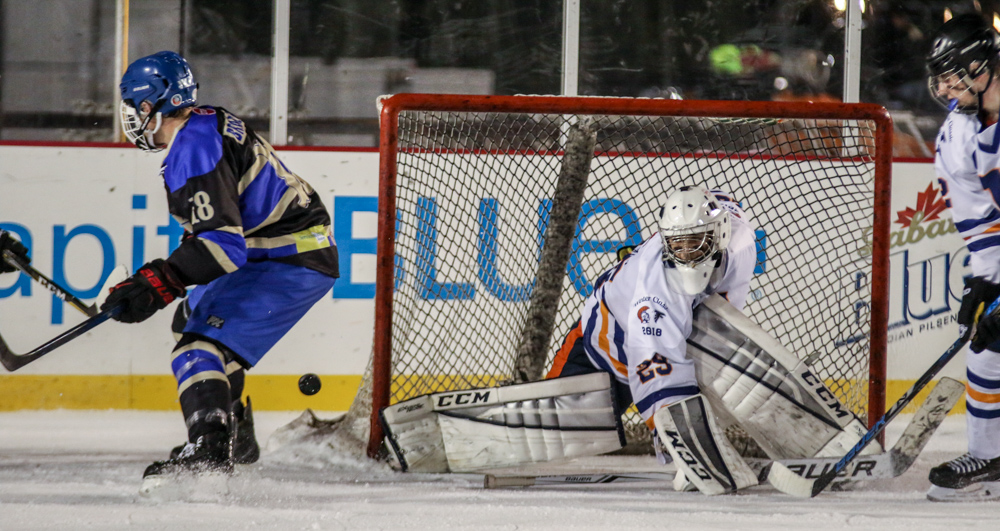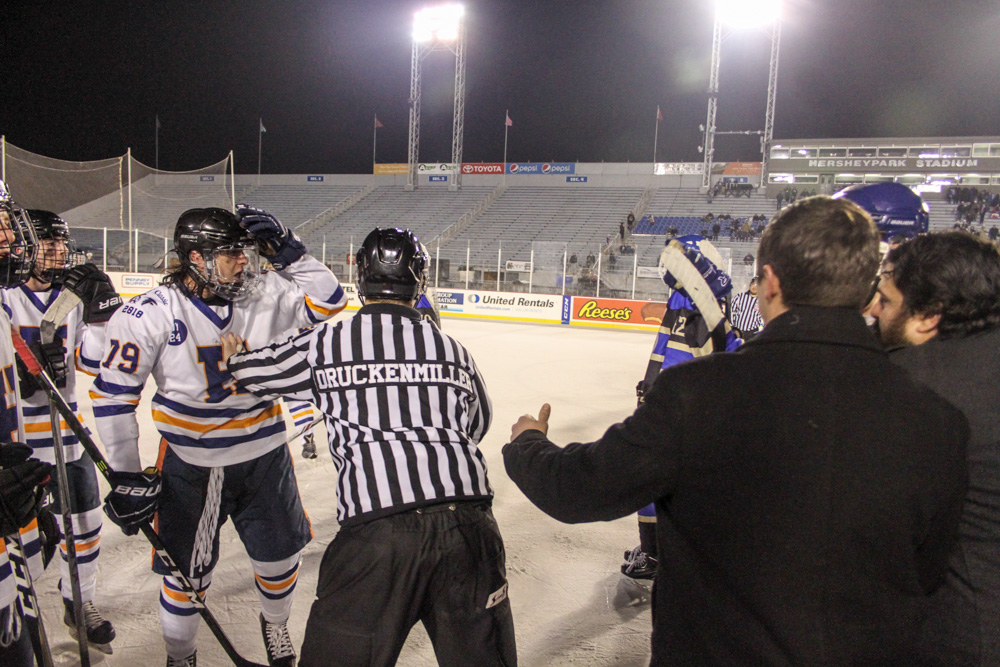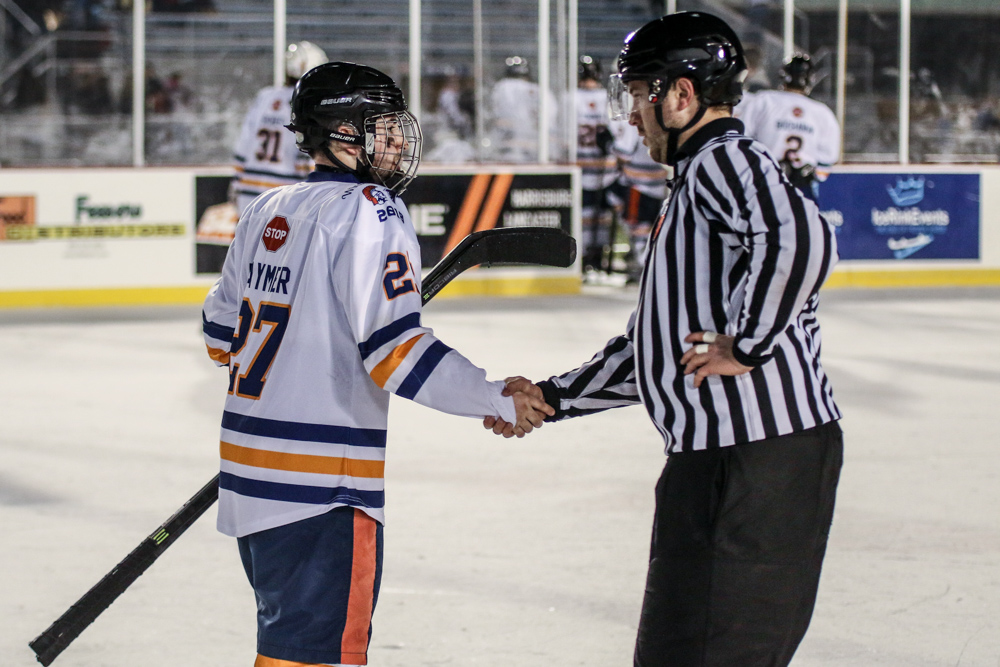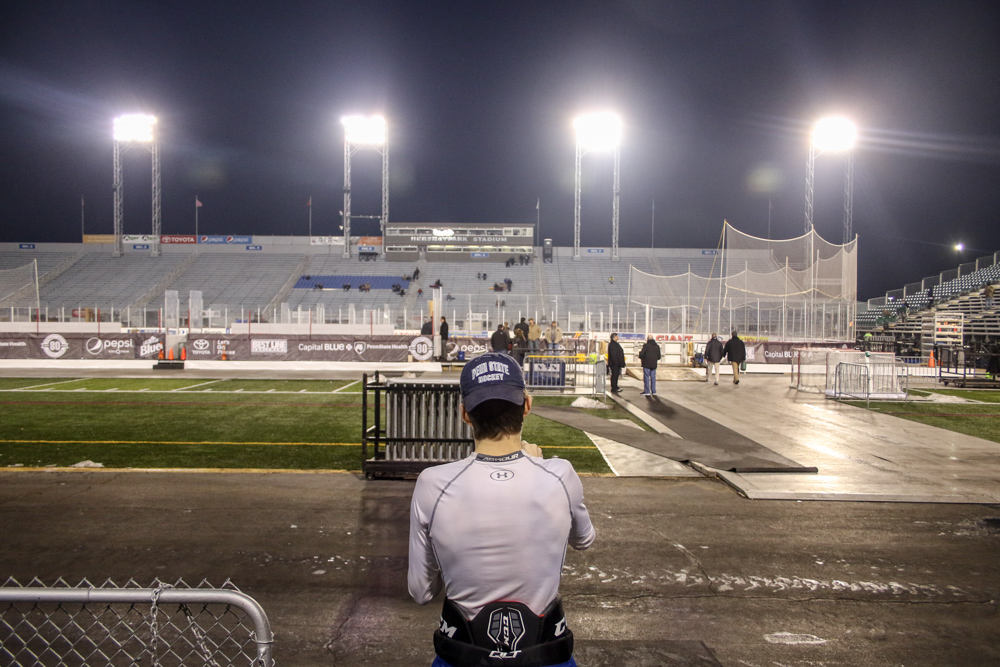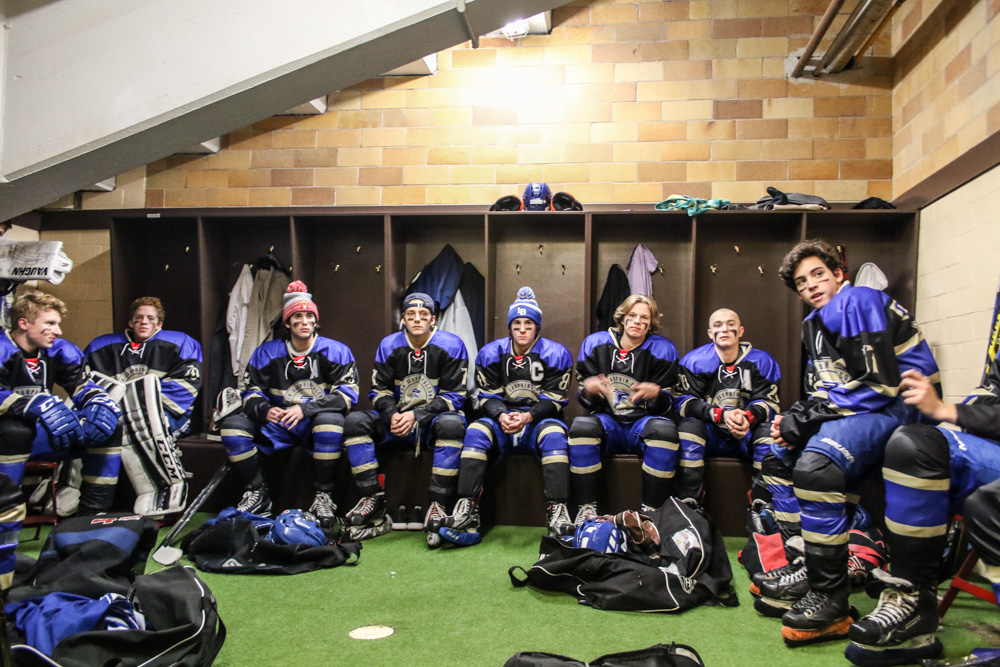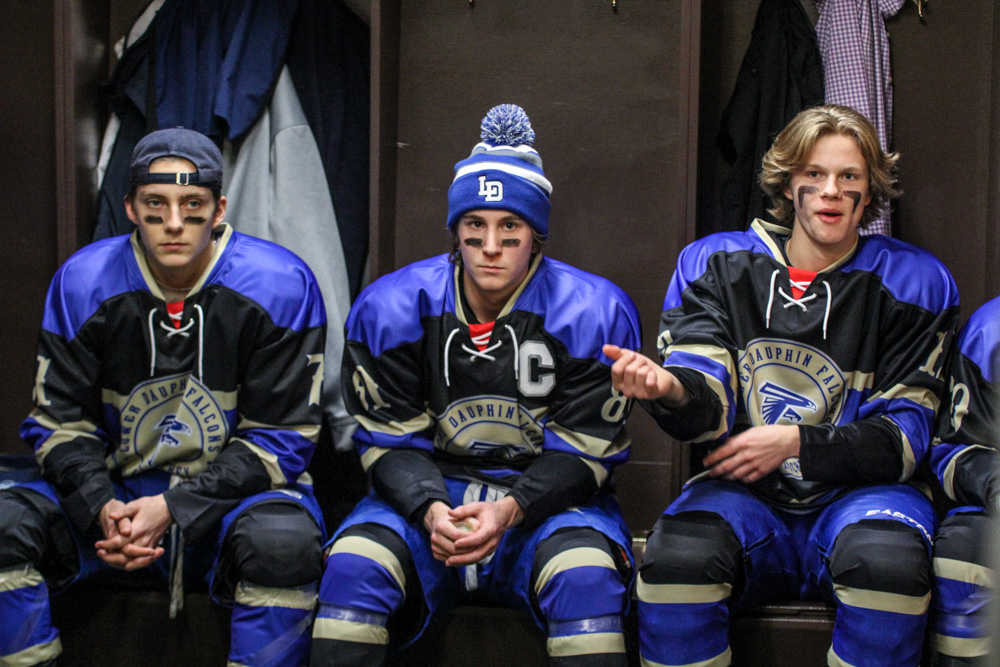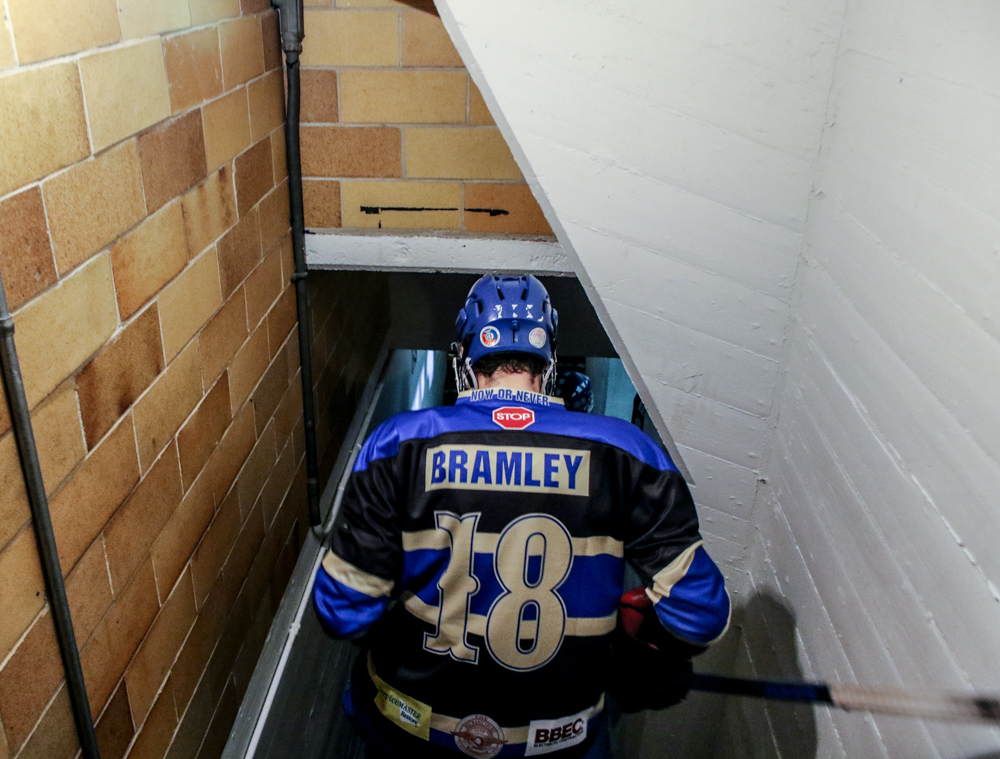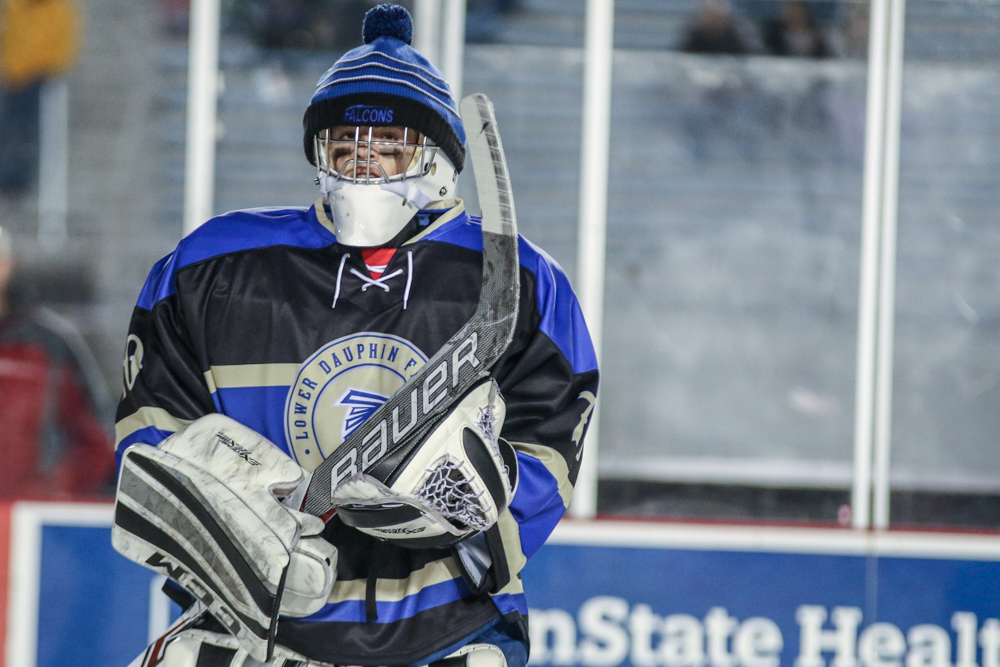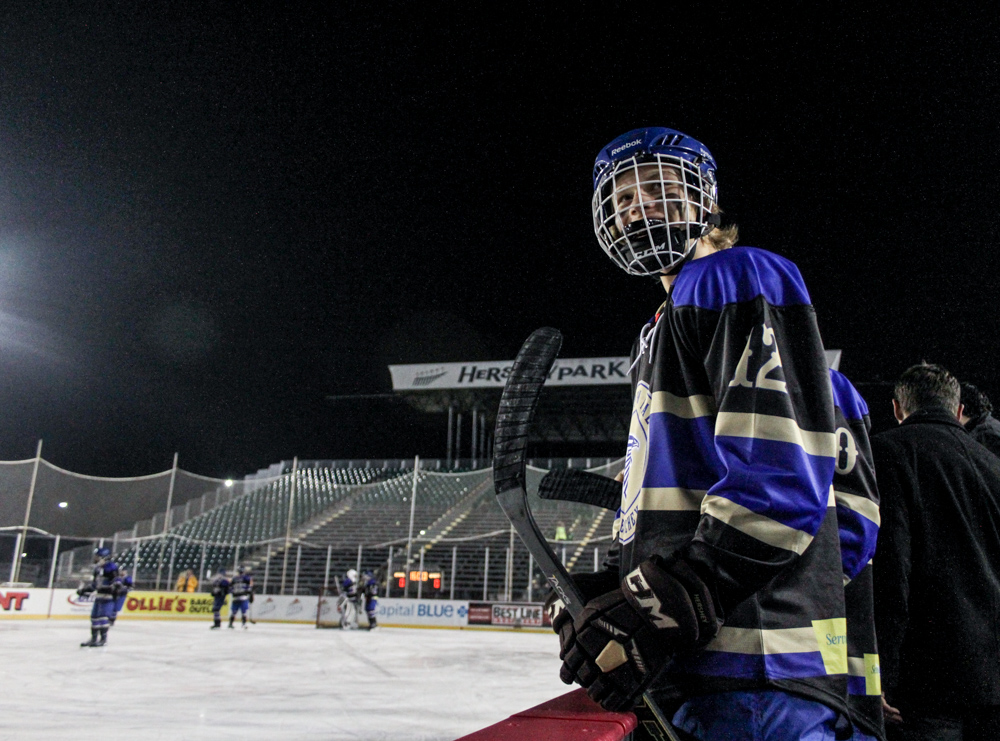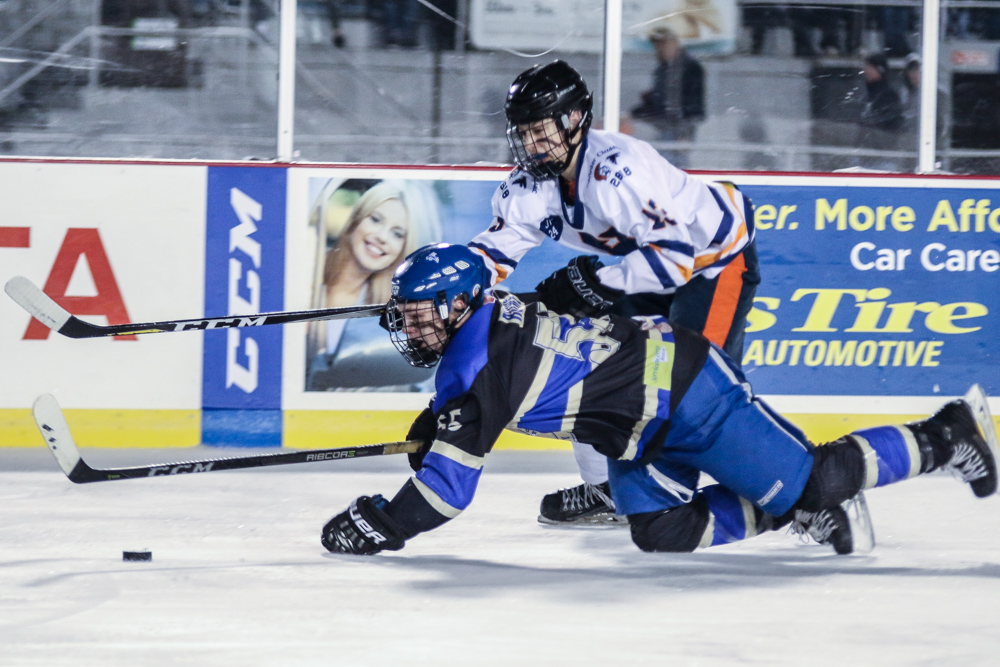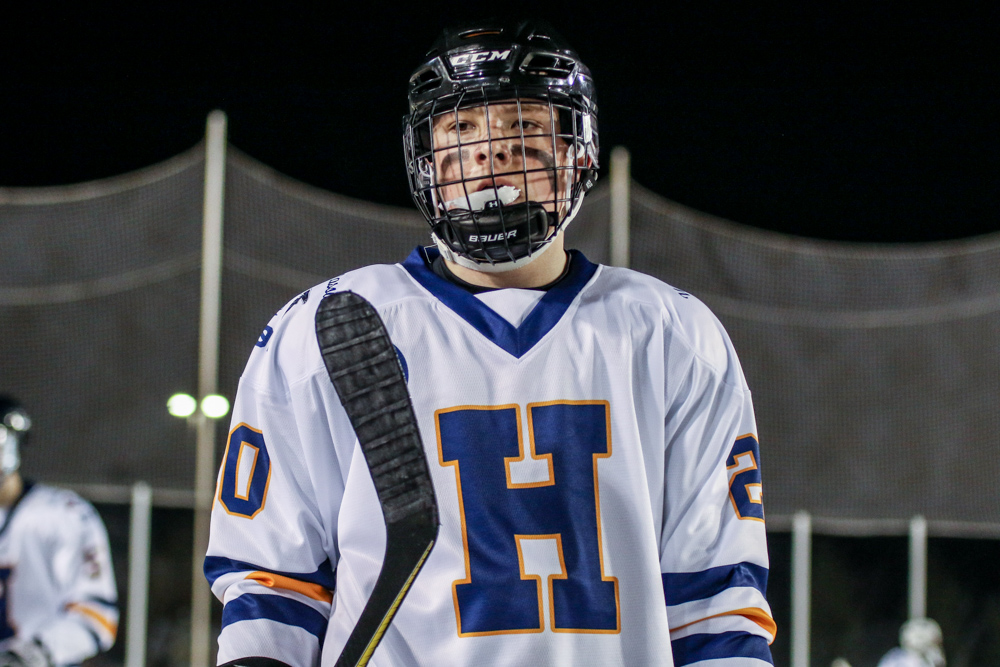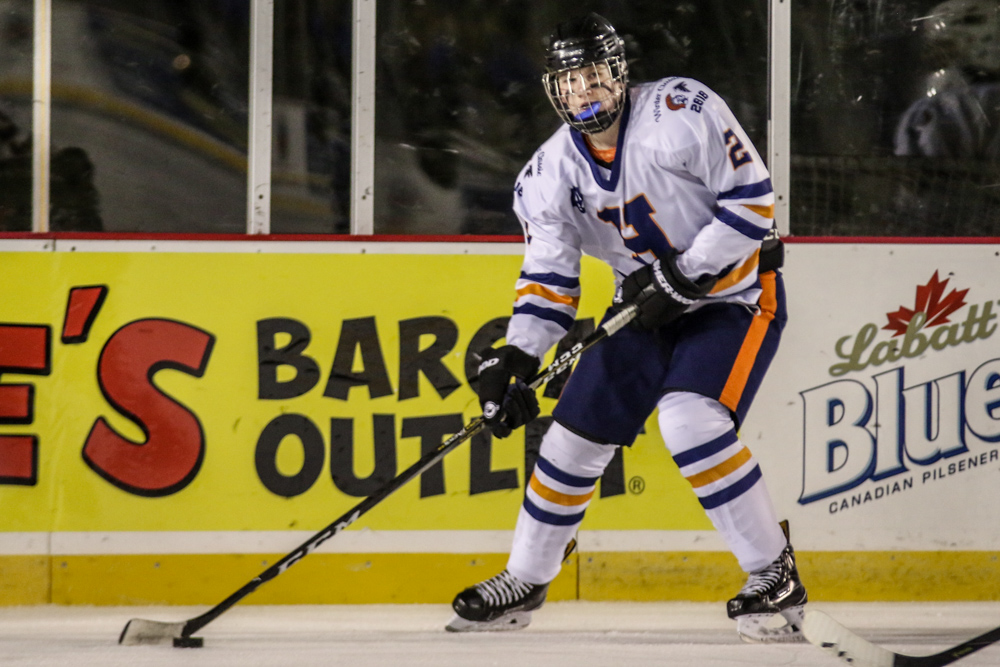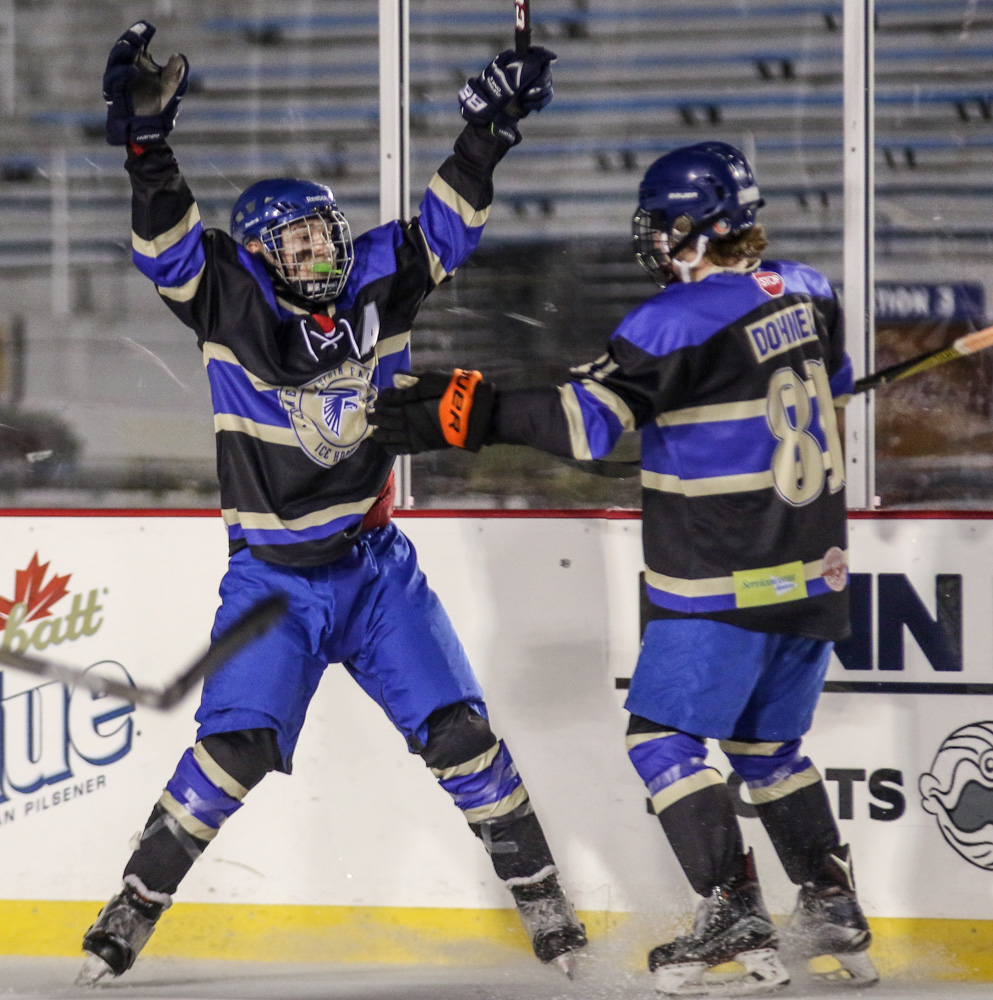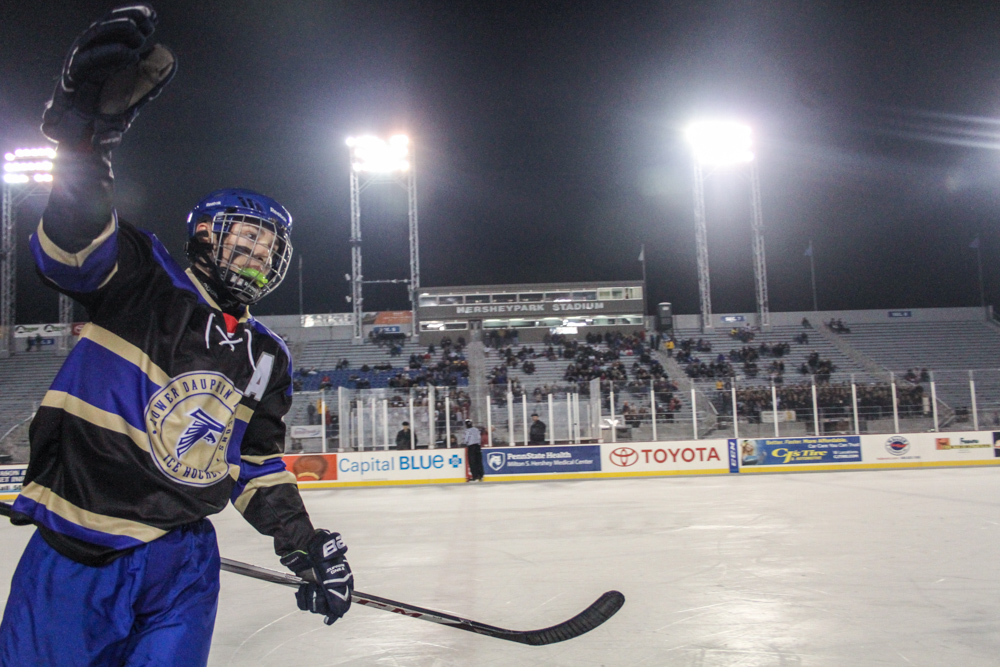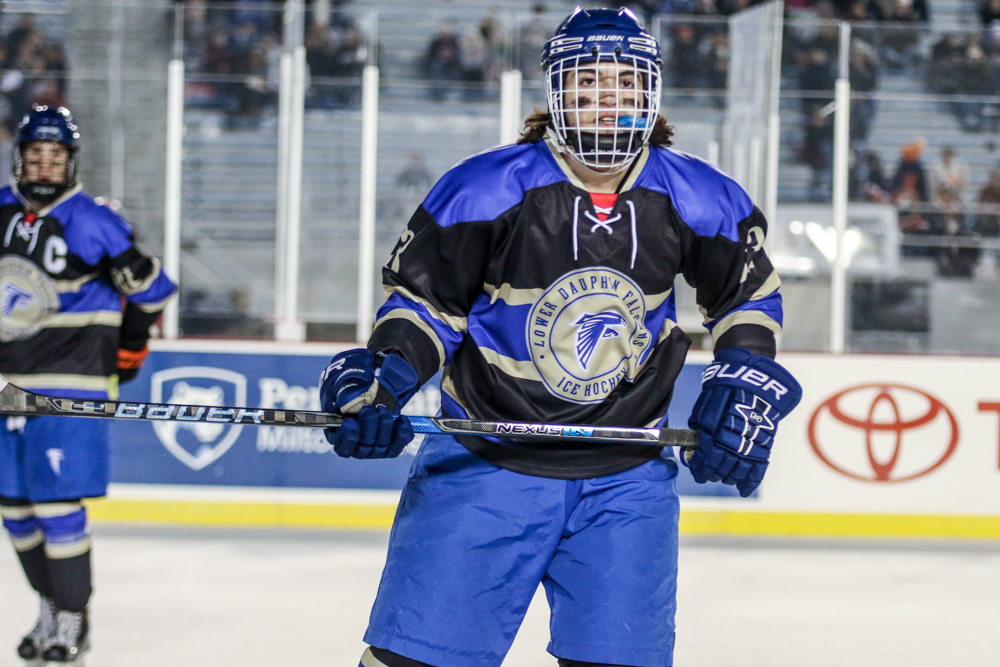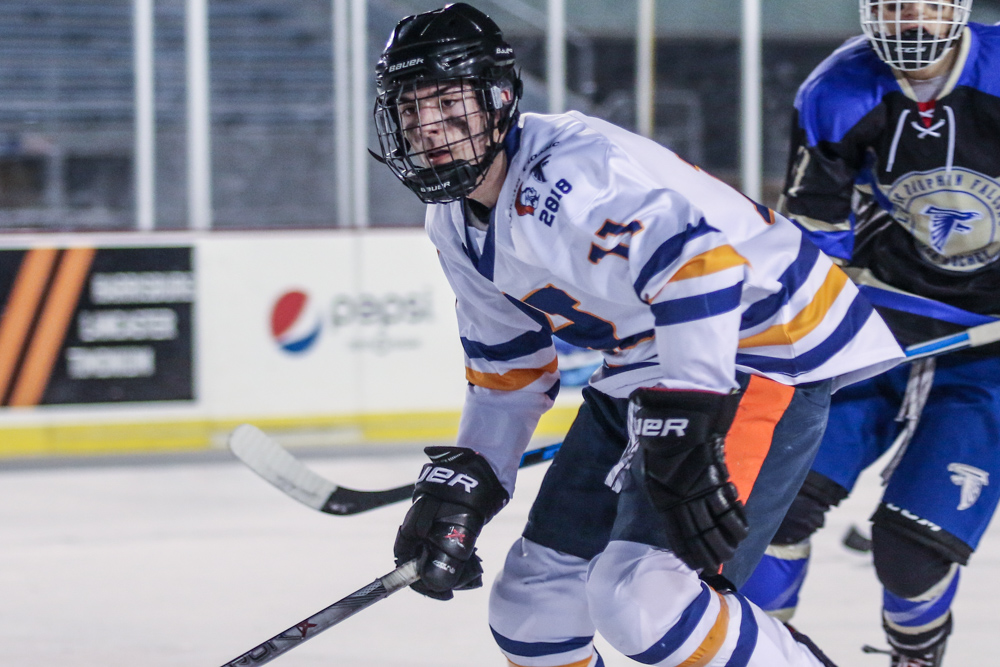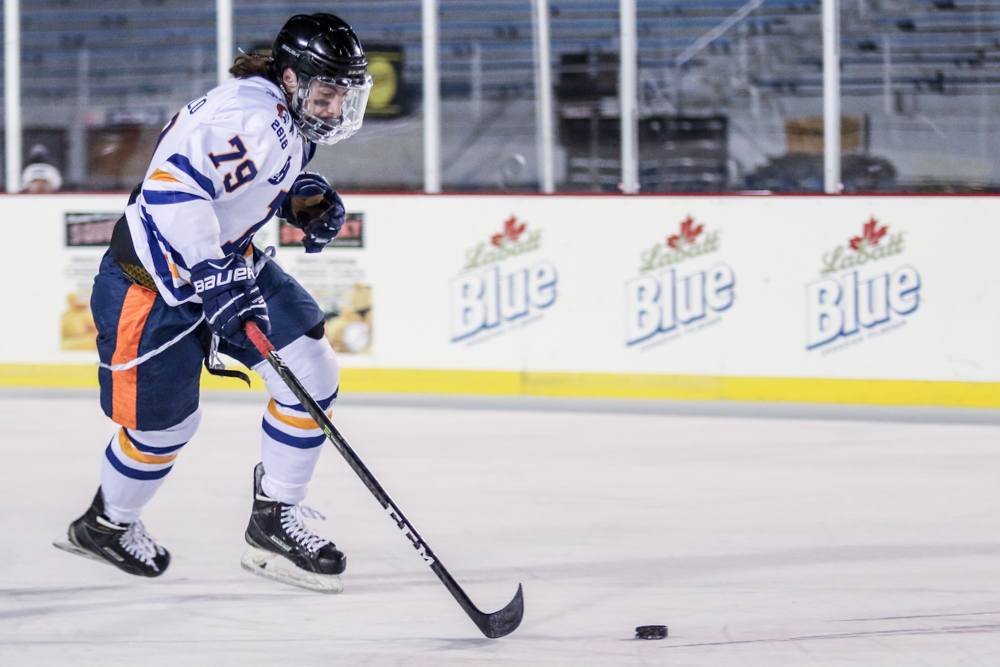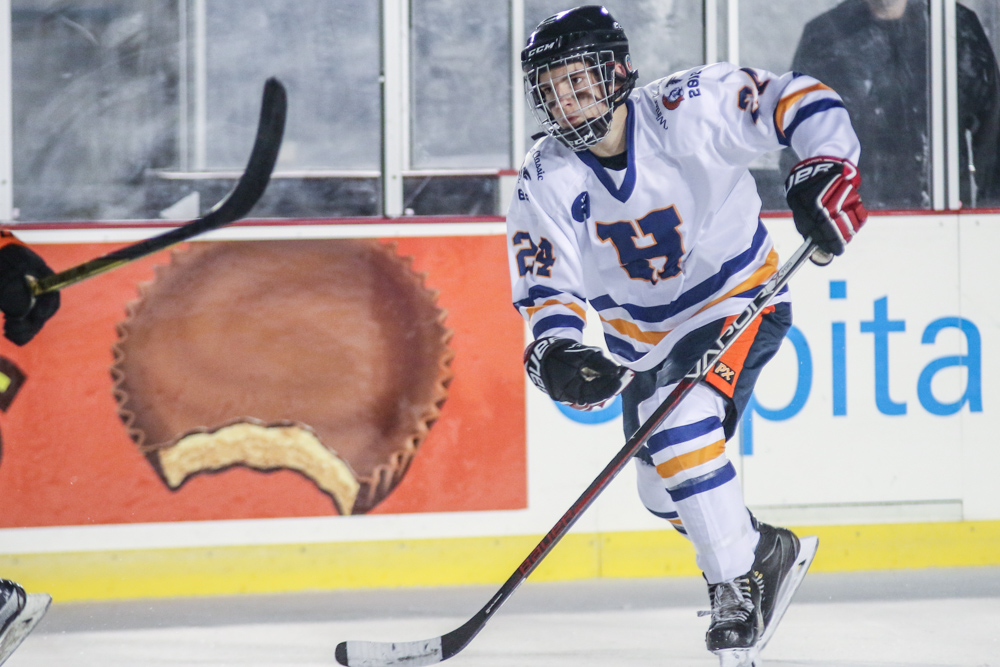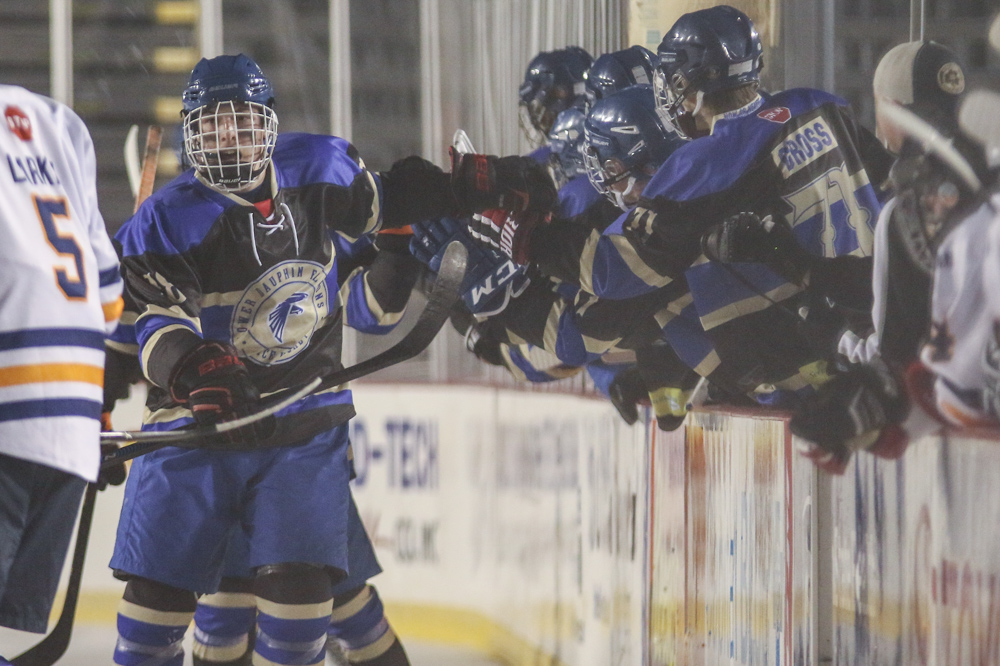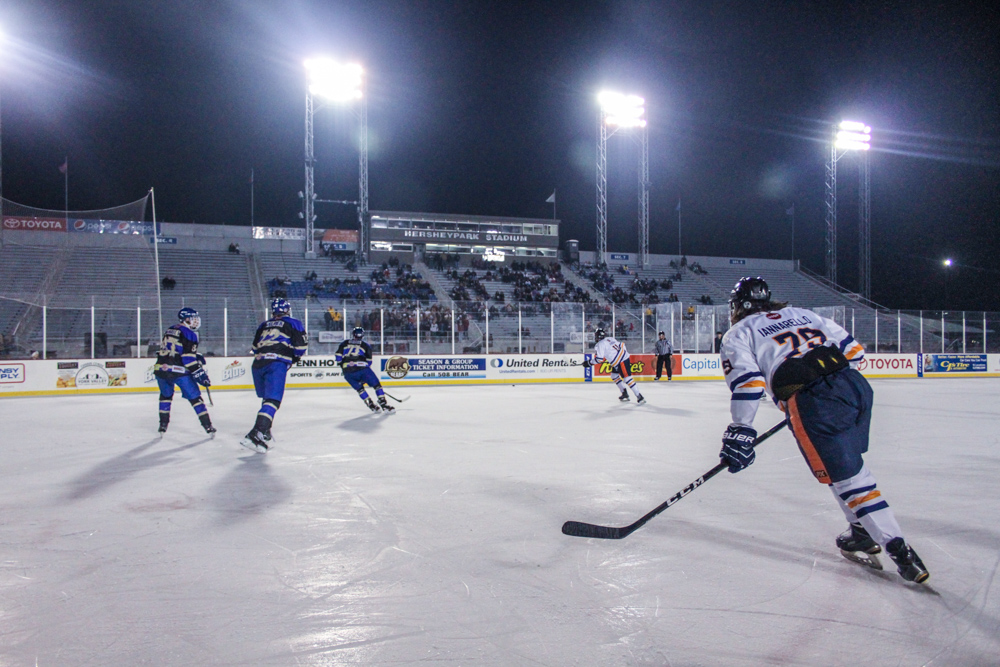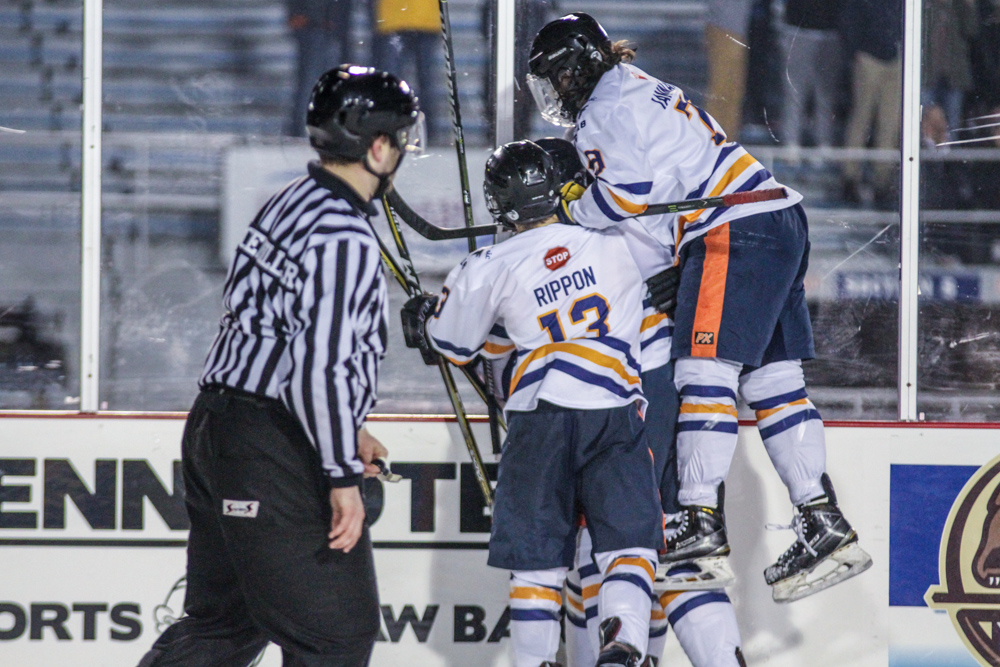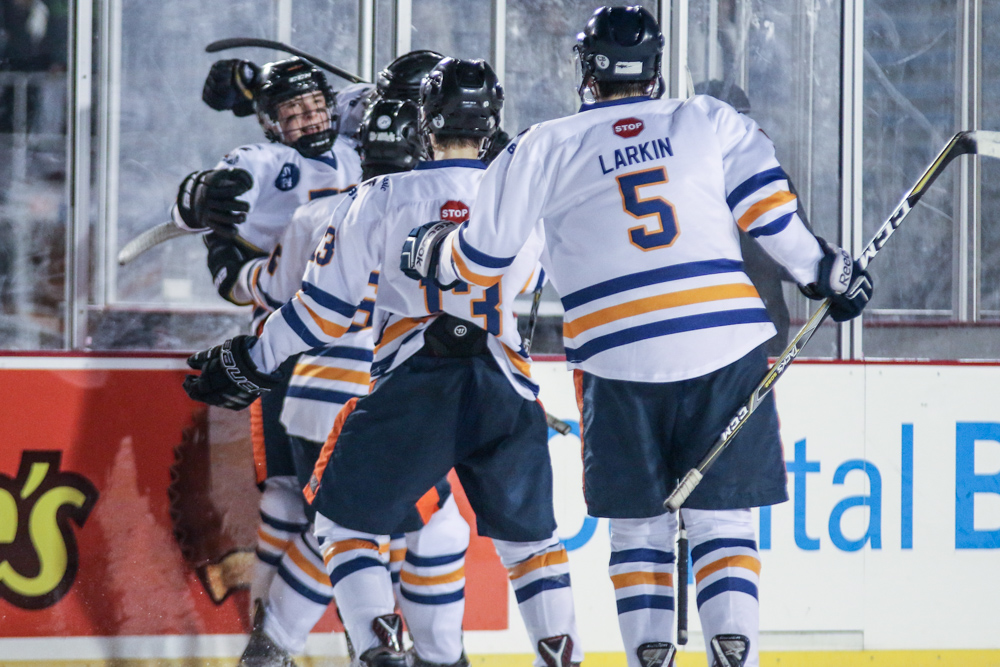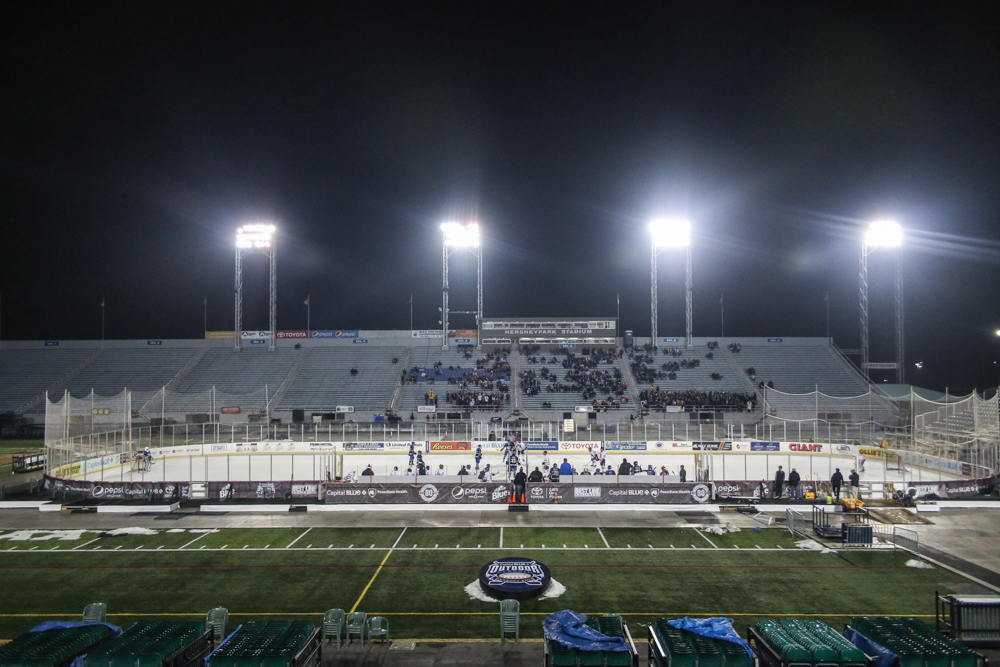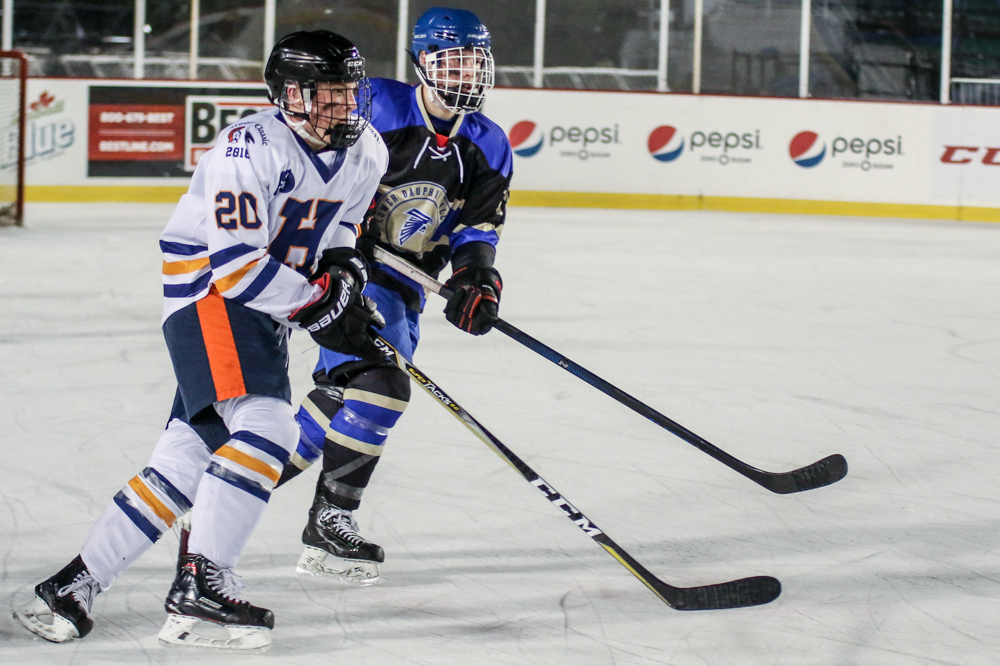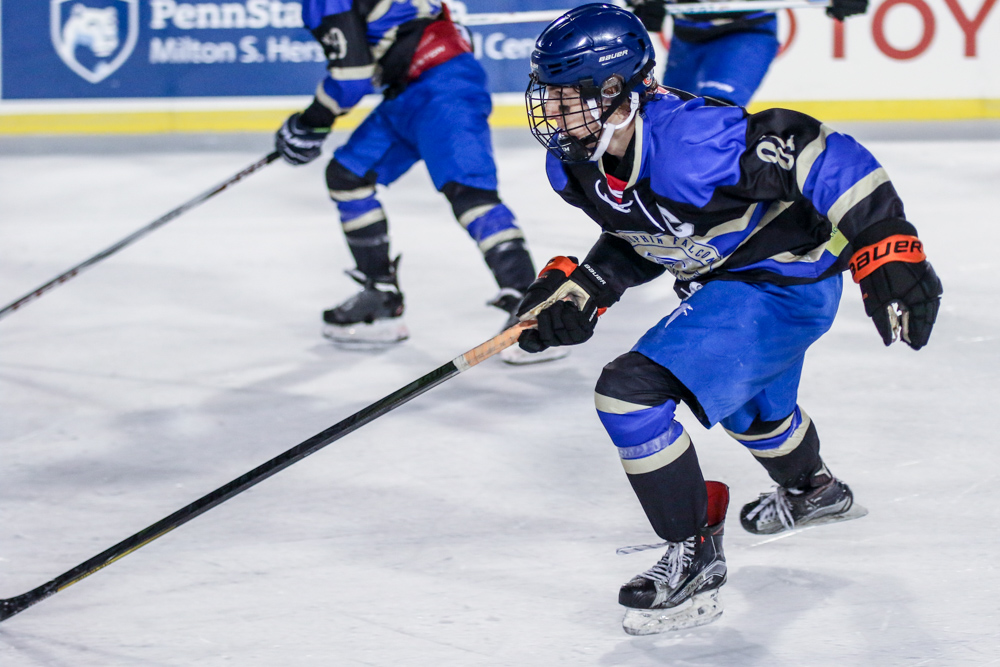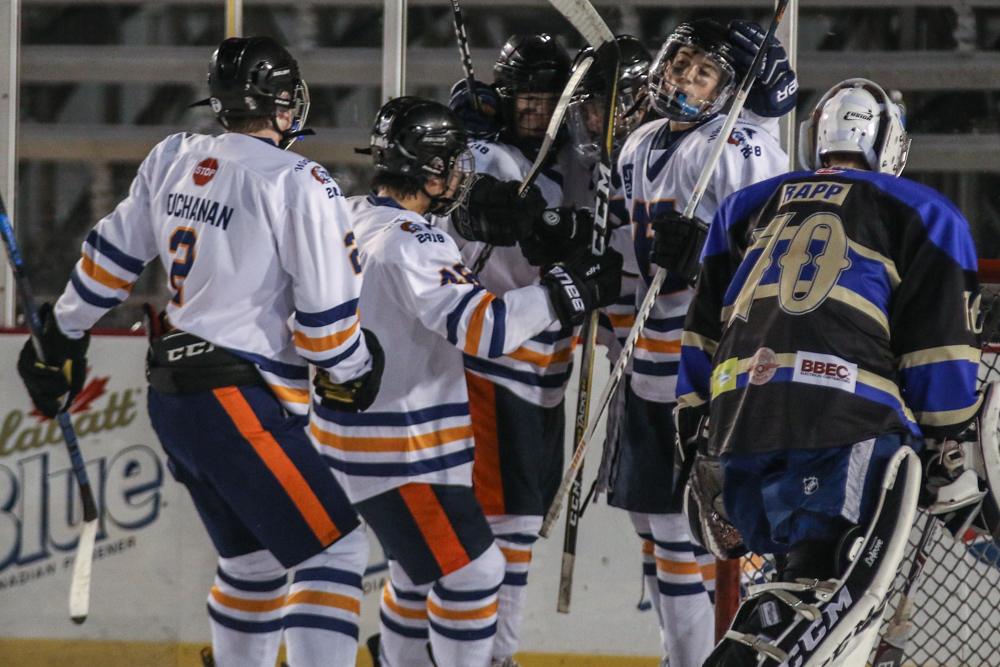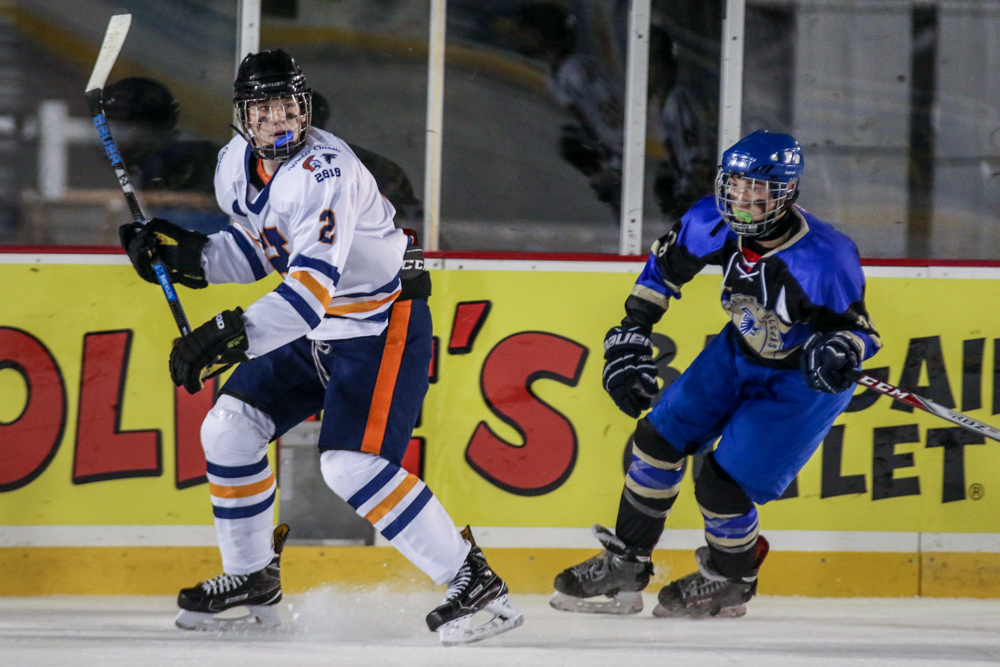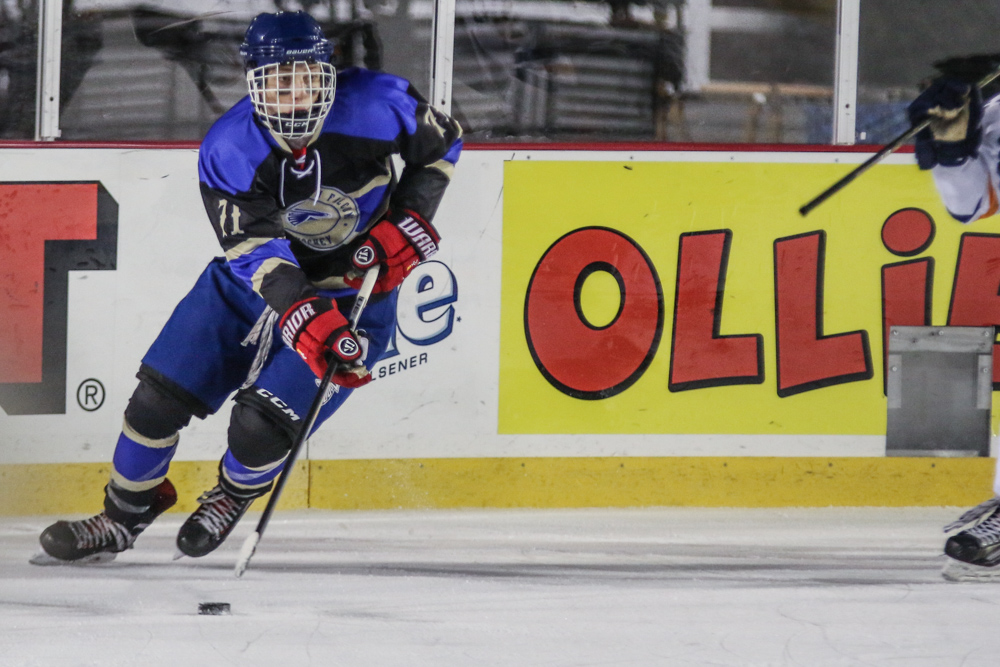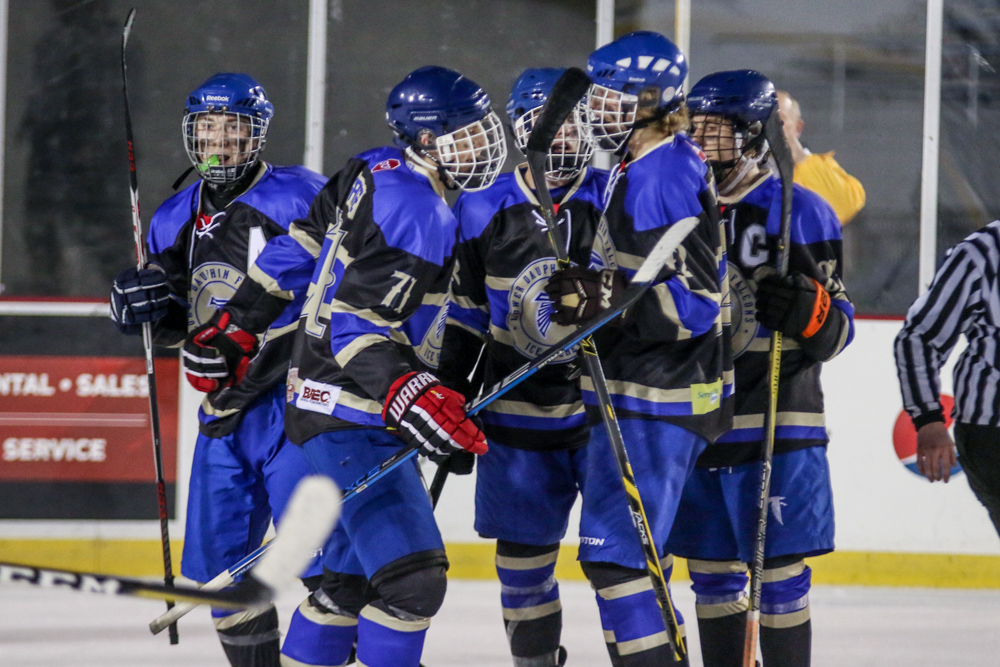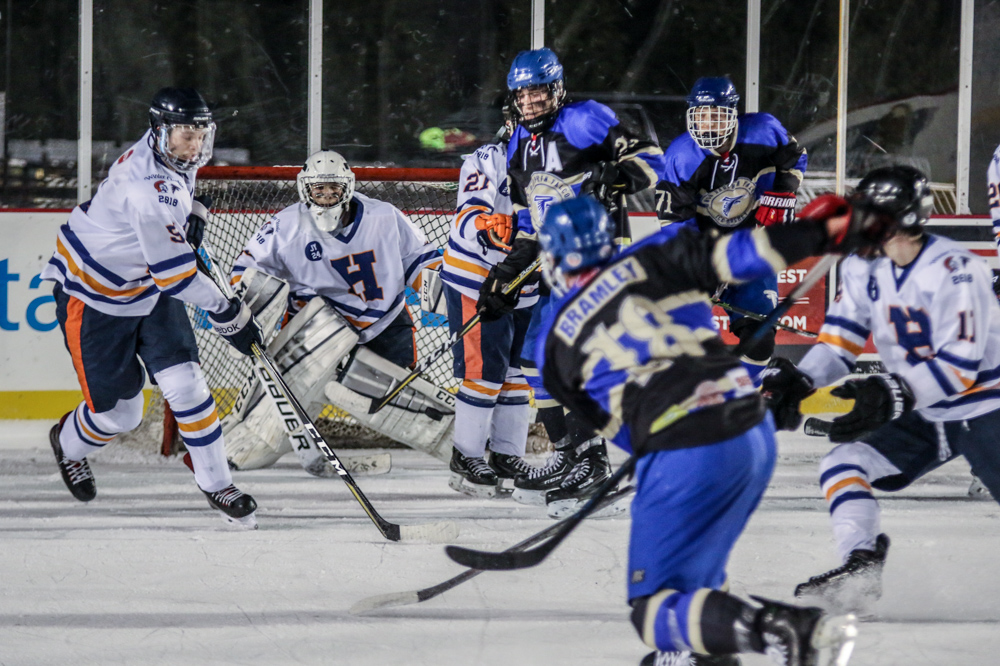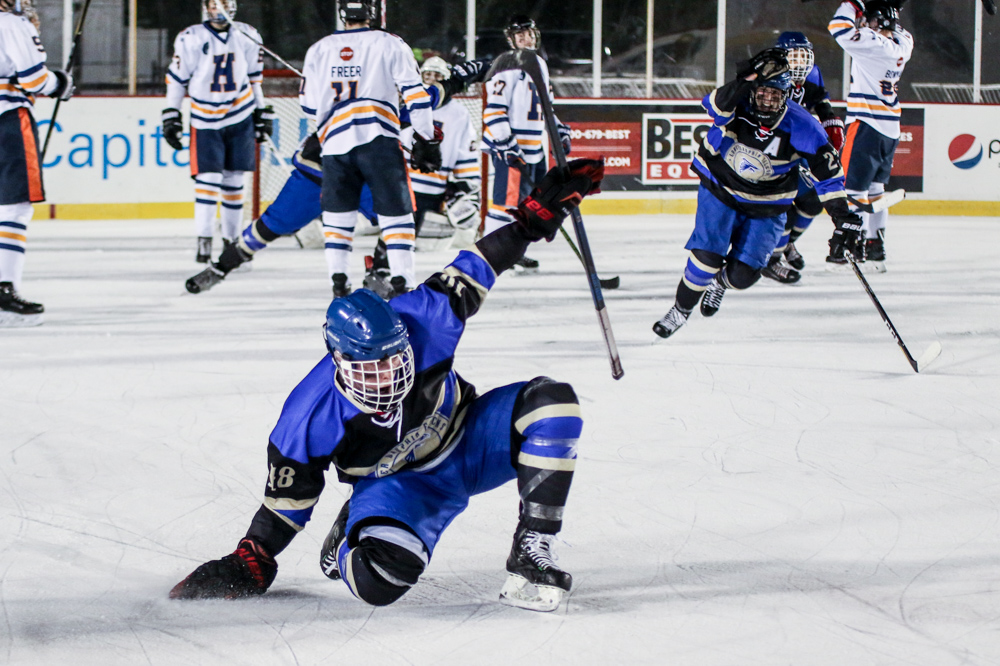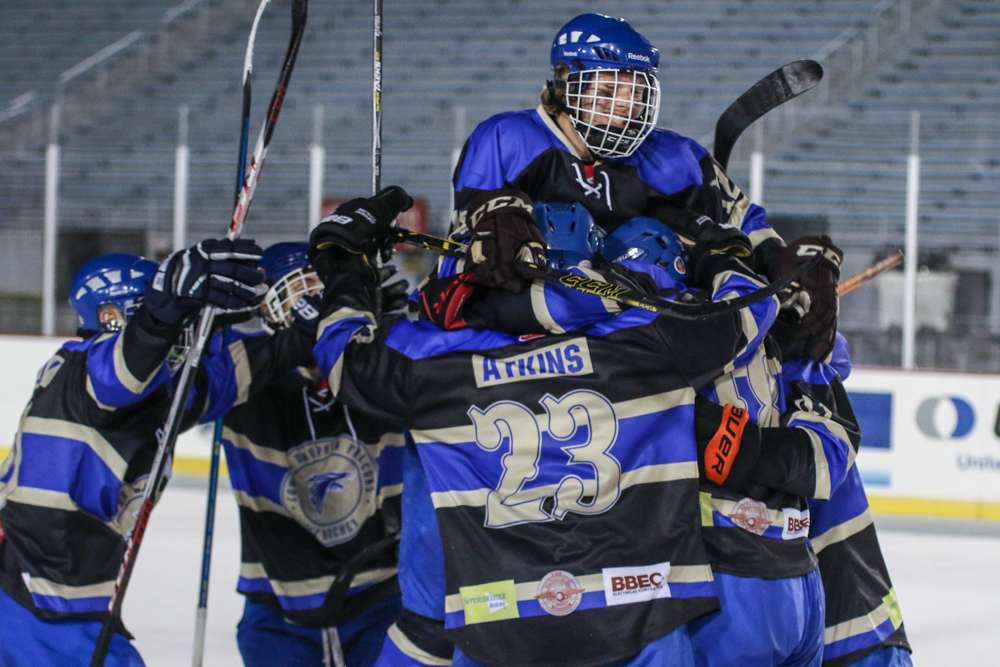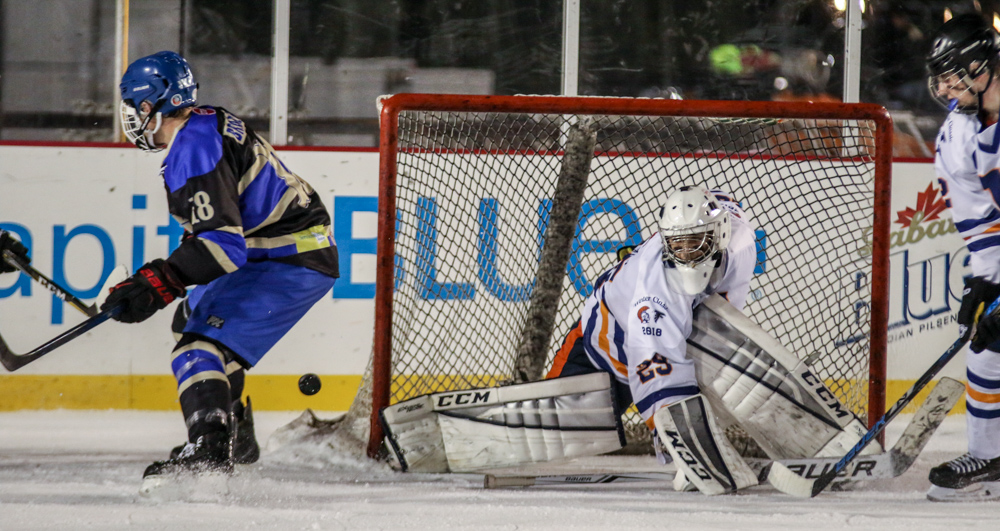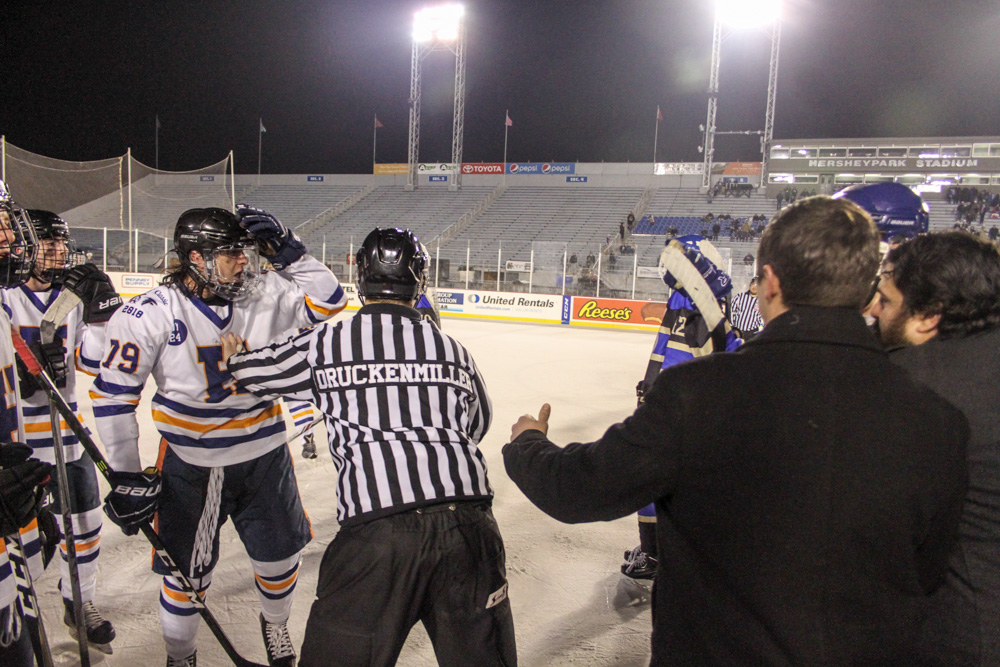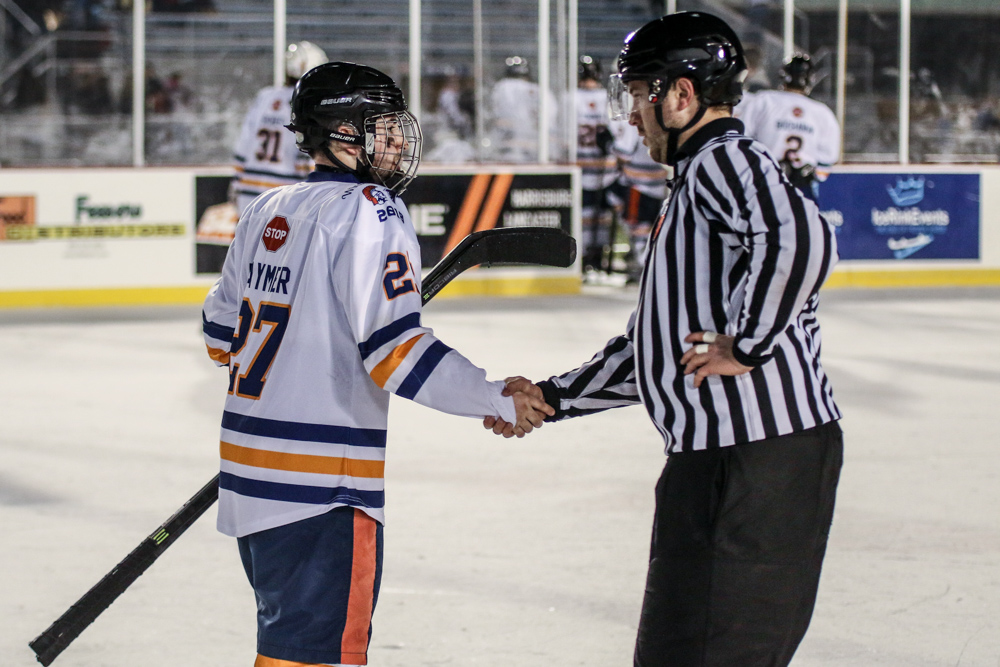 Lower Dauphin and Hershey play to draw with controversial finish in outdoor game
An outdoor game for two local high school teams began with excitement and ended without handshakes.
It is a struggle to find a better rivalry than the Hershey Trojans and Lower Dauphin Falcons in any sport. When combined with an event like an outdoor hockey game, the fire between athletes on the two teams grow.
Lower Dauphin would get on the board first when Owen Coonelly would score off of a faceoff to put the Falcons up 1-0.
LD would keep rolling as Thomas Bramley picked up his twenty-second goal of the season early in the second period.
But Hershey would respond and take control of the game. Four straight goals for the Trojans, including two from Brady Bowman, would find them leading late in the third period. "I think with any rivalry game, you're going to have that," said Lower Dauphin head coach Travis Swartz. "You're going to have your ups and downs. We played about eight minutes of really bad hockey. Just getting outshot and outworked. Called the timeout, settle things down, get some guys some rest. And that's what helped us out."
A late penalty to Hershey with just over two minutes remaining in the third set up Lower Dauphin's Coonelly to deflect in his second goal of the game to cut the Trojan lead to 4-3.
LD cuts the lead to 4-3 late in the 3rd. pic.twitter.com/1fCS8wuZaa

— CPIHL Hockey (@CPIHLOfficial) January 23, 2018
With 58-seconds remaining, Hershey would call timeout, allowing for Lower Dauphin to pull their goaltender for an extra attacker. That would set up Bramley for a one-time slap shot from the point that found its way into the back of the Trojans' net for the 4-4 tie.
This late goal by LD ties Hershey at 4-4. And that's your official final! Terrific game and great atmosphere!! #PlayoffPush @LD_Hockey @Hershey_Hockey pic.twitter.com/Gt37gYg2TS

— CPIHL Hockey (@CPIHLOfficial) January 23, 2018
As the game was CPIHL sanctioned, the game would end in a tie for standings reasons, but the game also represented the Merriman-Weare Cup, a trophy that goes to the victor between the two schools.
With the game tied 4-4, the two teams agreed for a five minute, 5 on 5 overtime period. After both sides did not score and ice time running out, the teams were informed they could have a three-player shootout to determine the winner of the Merriman-Weare Cup. This is something Hershey head coach Jarrod Hill refused to agree to, feeling the trophy should not be decided in a shootout.
Once Hill made his statement clear, players from both sides filed onto the ice to prepare for a handshake line. That was when a Hershey and Lower Dauphin player got into each other's faces and shoved one another. This led to a small skirmish on the ice, leading to both teams having to leave the ice before handshakes could be exchanged.
"It's a regular season game, so it ends 4-4. Each team gets a point, and that's fine and dandy," said Swartz. "But I'm really disappointed with how it all went down considering this is playing for the Merriman-Weare Cup. Nobody gets it? They get to keep it? We beat them once already this year, so what's the deal? They just…I don't know. I lost a lot of respect Hilly, that's for sure. A guy who I used to have a lot of respect for over there."
A member of Hershey's staff informed Chocolate Hockey that it was only the game played Monday night that would decide the winner of the Merriman-Weare Cup, not the total season results, something Lower Dauphin believed to be different. The seasonal results gave Lower Dauphin one win and two ties against a Hershey squad they will likely face again this season.
"I know all of us on the team, we wanted to finish the game just because it's not an everyday opportunity you get to play out here," said Lower Dauphin captain Riley Dohner. "You definitely want to have a winner; no one likes a tie. But it was out of our control to finish the game. I know we would have liked to, but it wasn't up to us."
While the lack of a definitive winner does frustrate both sides, it does not put a damper on what was a unique opportunity for both clubs. "It was actually really cool," said Dohner. "I didn't know what to expect going into the game because I never played an outdoor game before, but it was a really neat experience and really fun. I would do it every single day if I got the opportunity to."
"For the kids, I think they will all say this was awesome," Swartz said. "From a coaching standpoint, I probably won't ever get to do this again. It was pretty cool in that aspect. I mean, you're outside. It's cool. There's a lot more of these outdoor games and all that stuff, but now that you experience one when you're on the bench, it's different.
"Almost feel like a little bit 'Mystery Alaska'-esque."