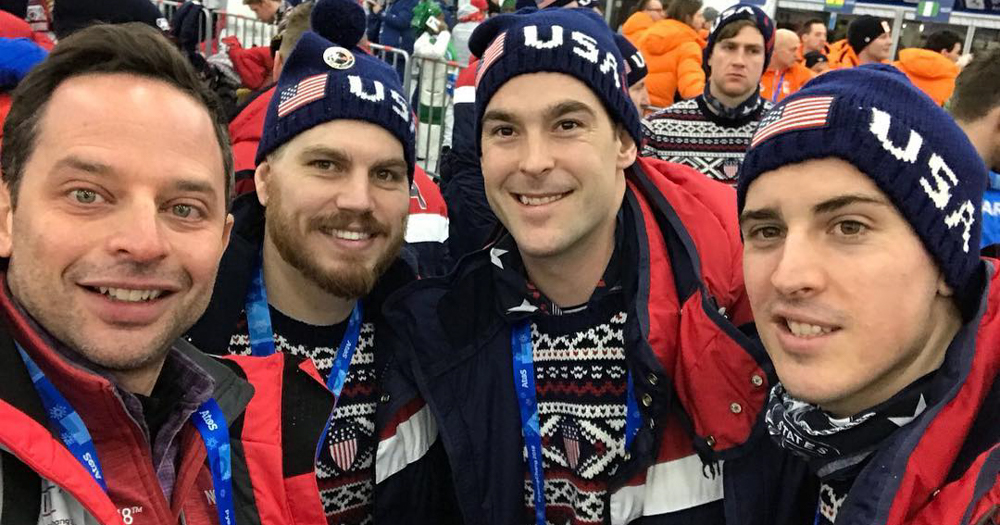 Chris Bourque participates in Olympic Opening Ceremonies
Despite some flight delays getting to South Korea, Chris Bourque had the experience of a lifetime Friday night.
The 2018 Winter Olympics officially kicked off with the Opening Ceremonies in Pyeongchang, South Korea just as the United States was waking up Friday morning. With PSY's "Gangnam Style" blaring in the background, Bourque and his fellow Americans made their way into the 35,000-seat Olympic Stadium. Over 240 members of Team USA took the trip around the stadium to wave at the crowd, which included Vice President Mike Pence and his wife.
According to USA Hockey, Bourque was one of three members of the men's team that missed the first practice Friday afternoon after flight delays forced his arrival to the Gangneung Hockey Centre to come at the end of the skate.
Afterwards, Bourque and other members of both the men's and women's teams were addressed by USA Hockey executive director Pat Kelleher; head coaches Robb Stauber of the women's team and Tony Granato of the men's. Women's team captain Meghan Duggan, men's team captain Brian Gionta, and Chris Chelios, an assistant to the men's team and former Olympian himself all spoke as well.
"Not bad" Bourque titled his Instagram post just before the Opening Ceremonies began.
Bourque along with former Hershey Bear David Leggio bumped into actor and comedian Nick Kroll at the Opening Ceremonies, snapping a selfie for Leggio's Instagram account.
The ceremonies will be replayed tonight at 8 pm on NBC. Team USA is back on the ice at 4 pm South Korean time, 2 am Eastern Standard Time.