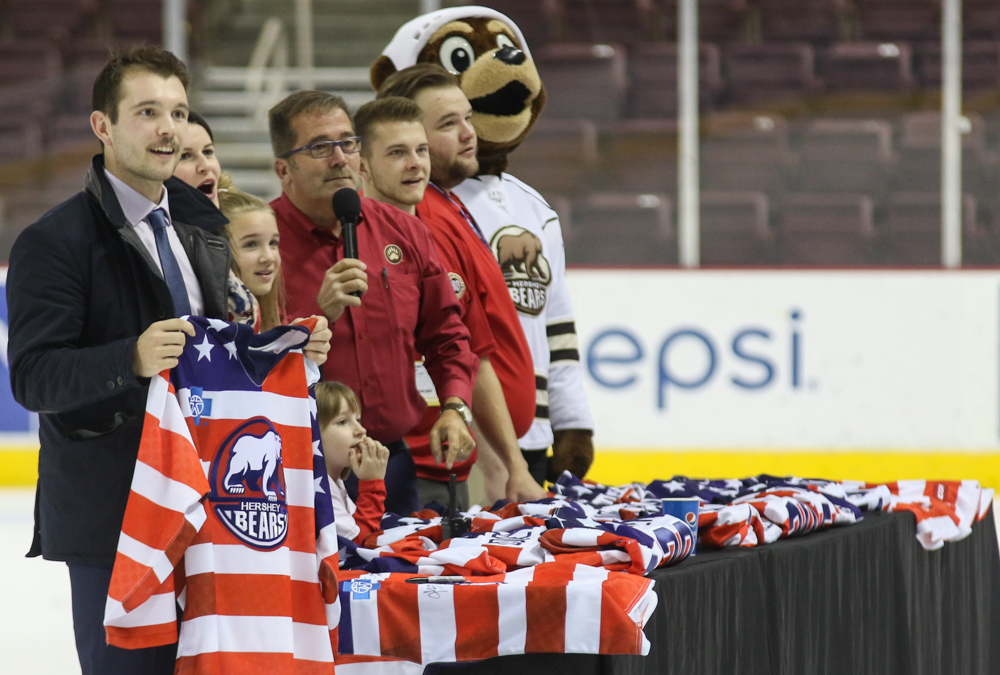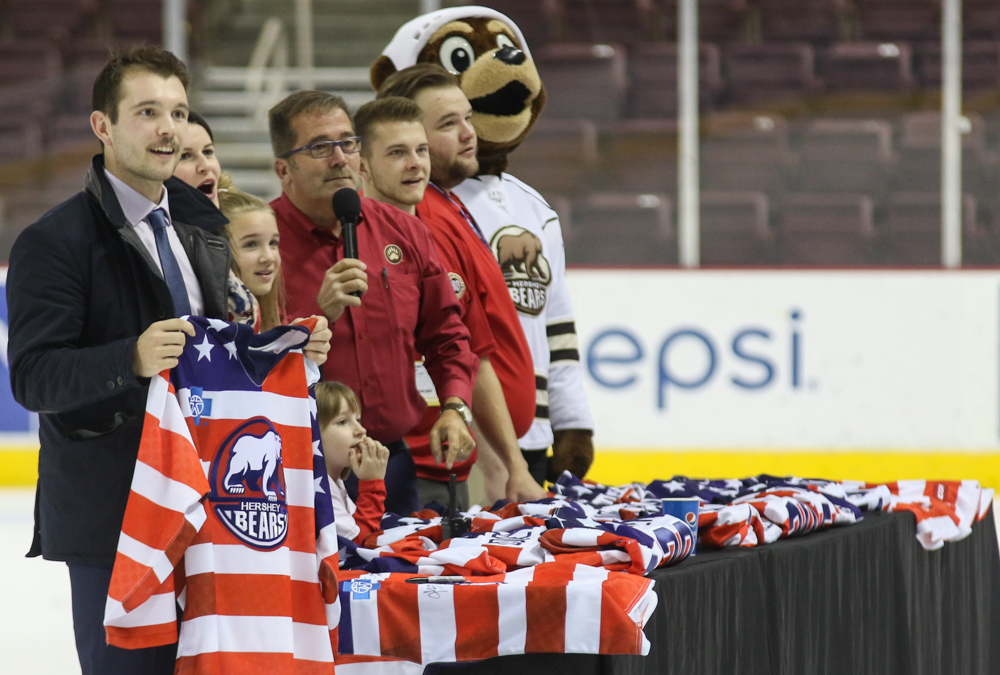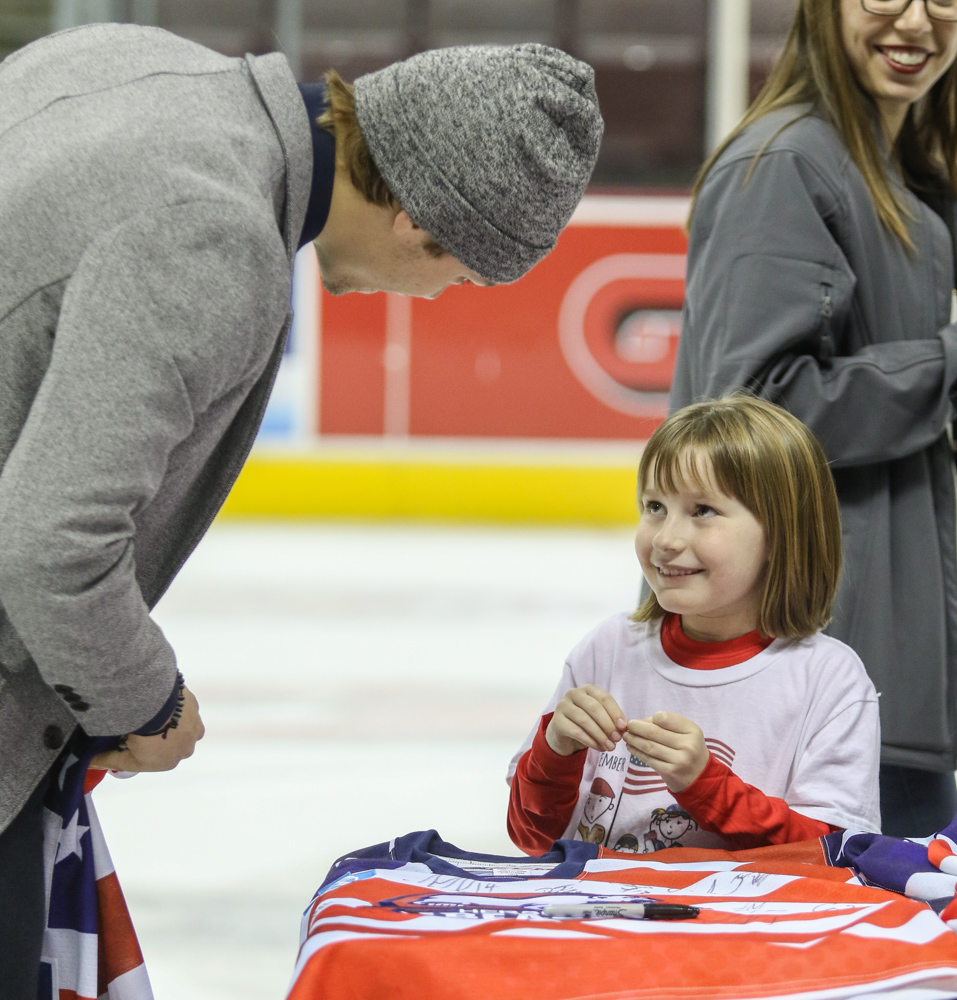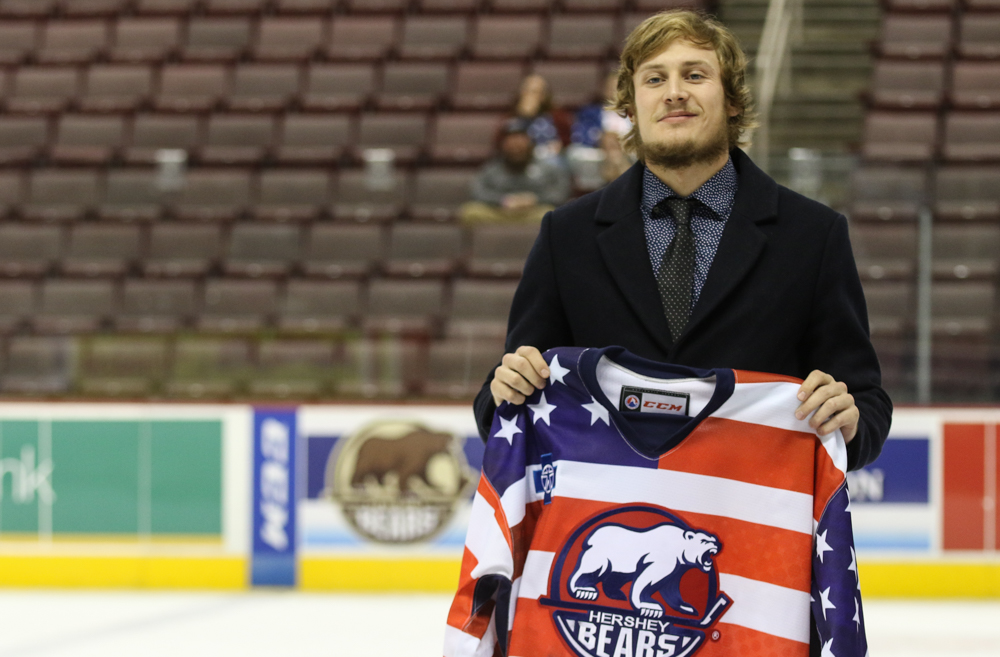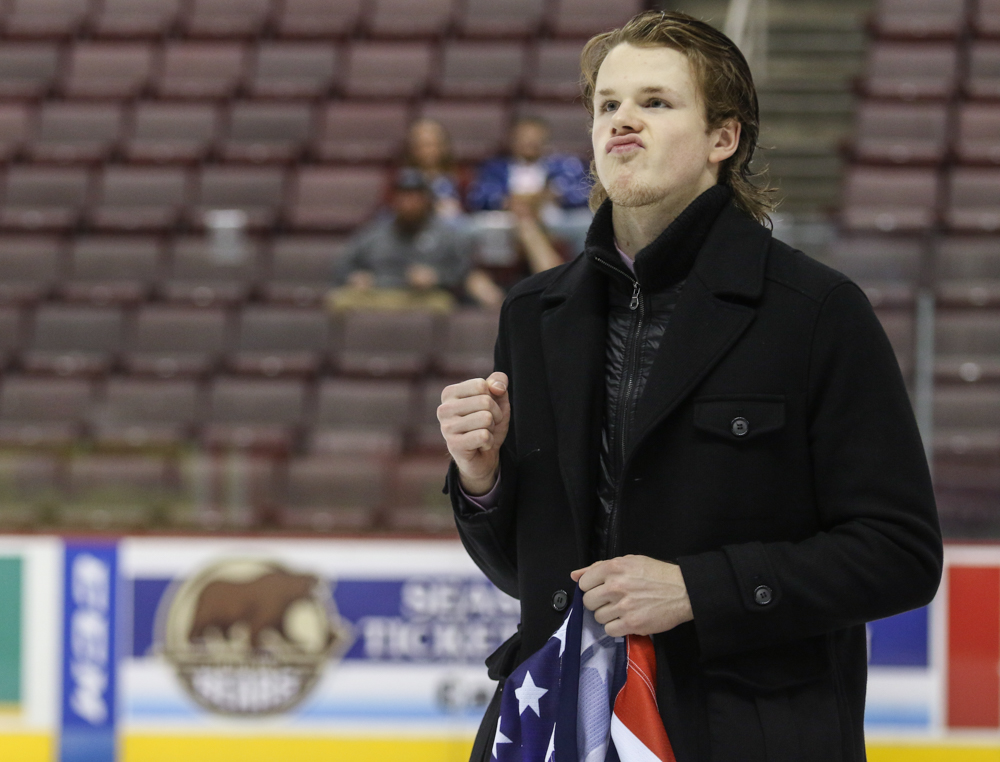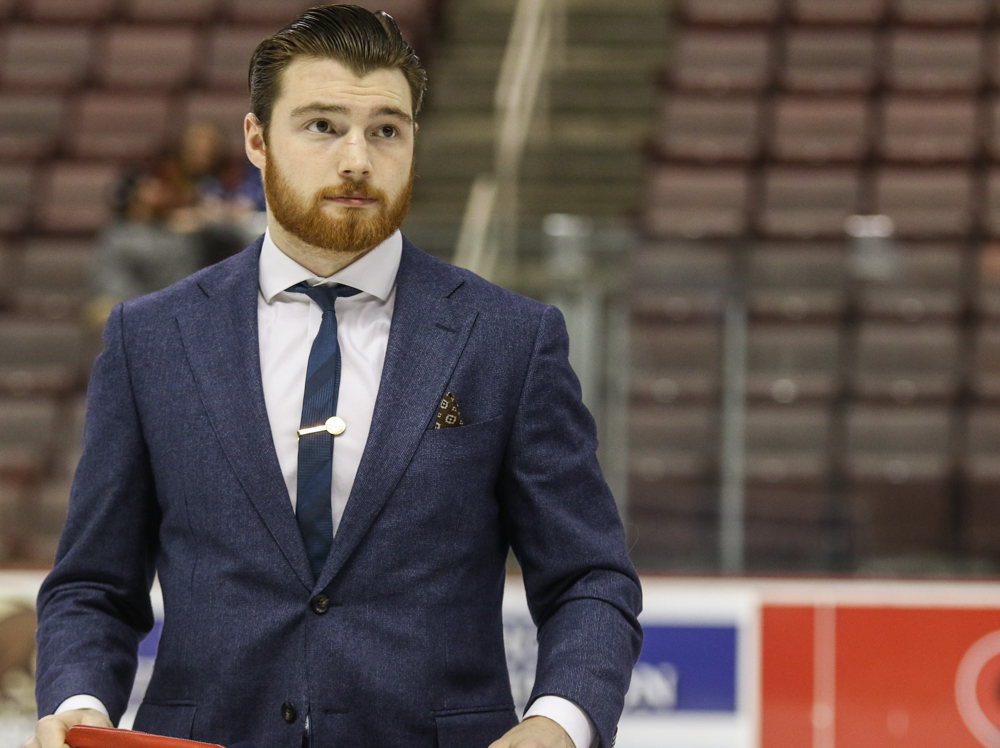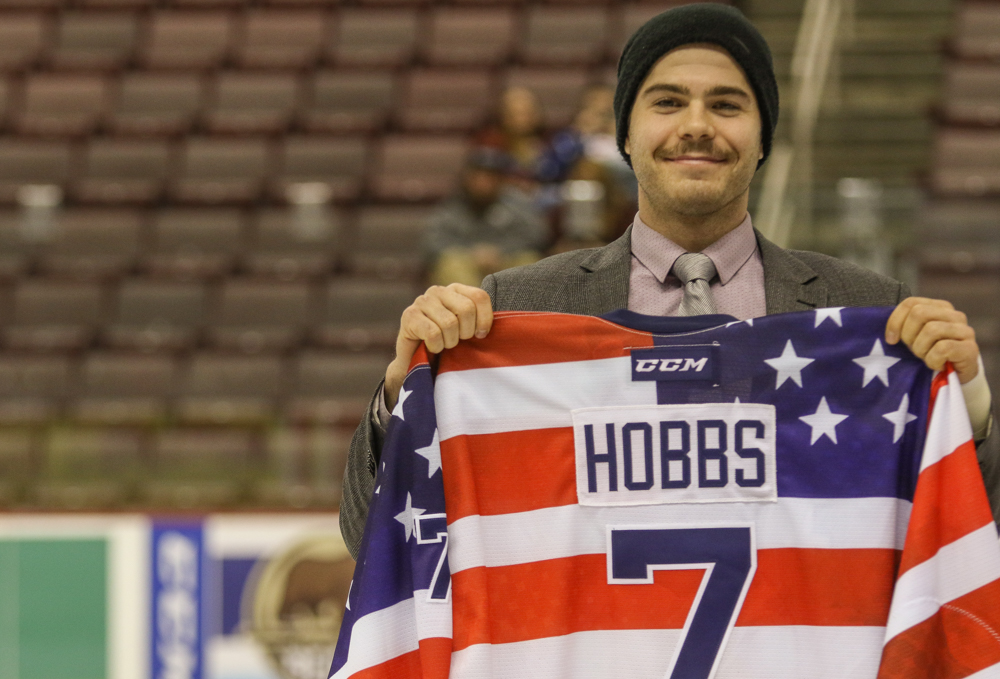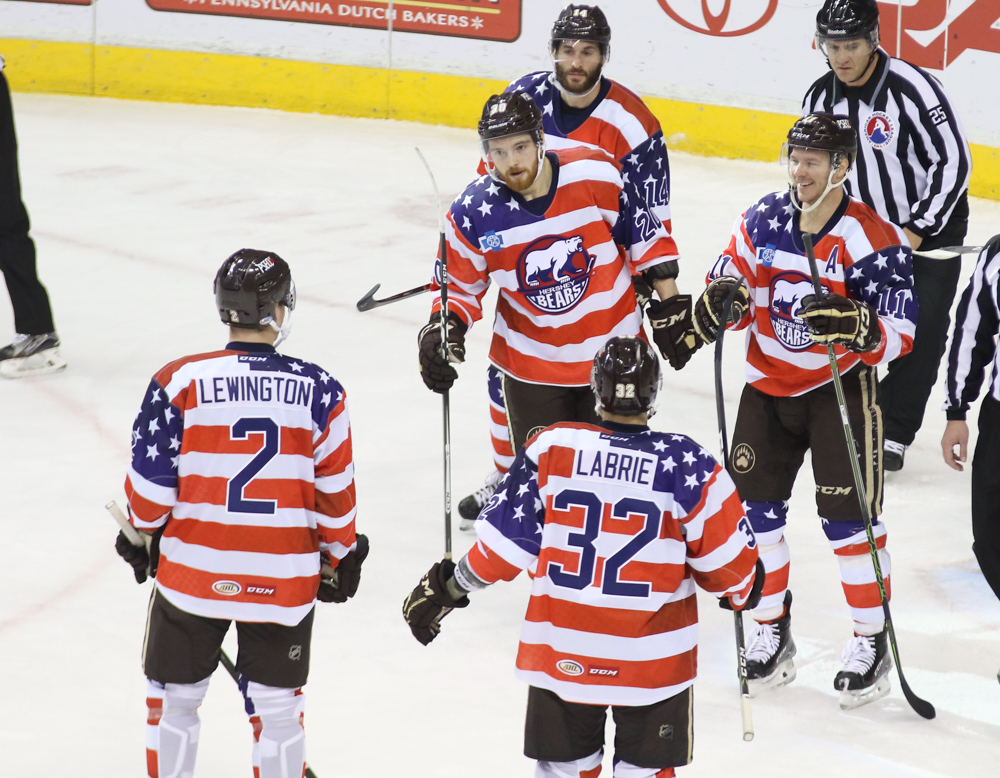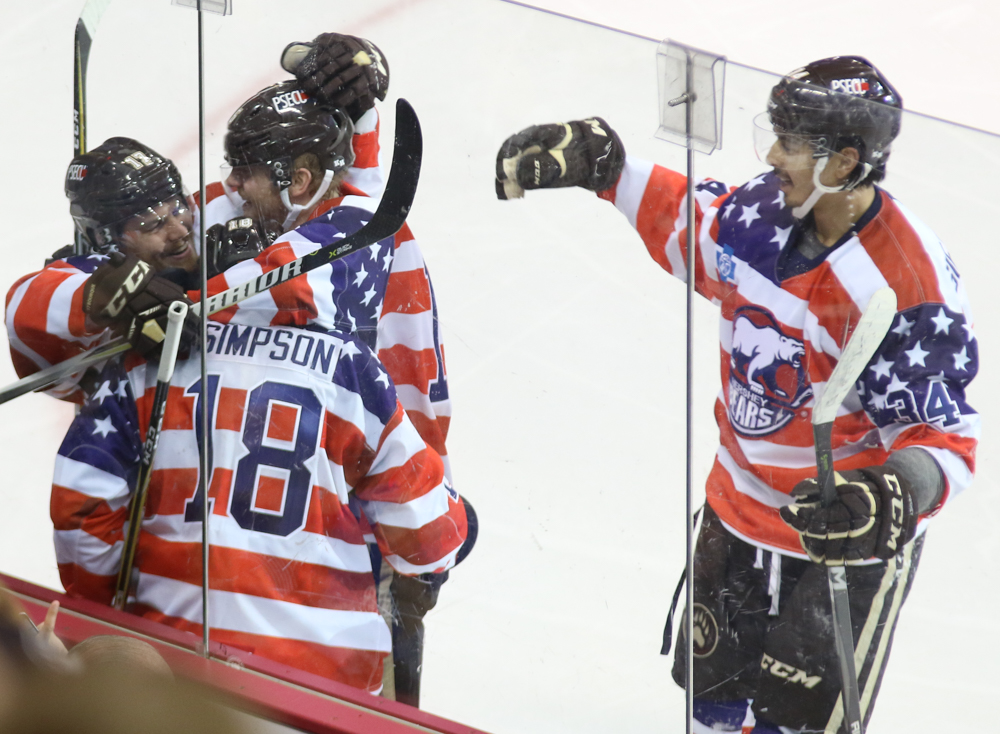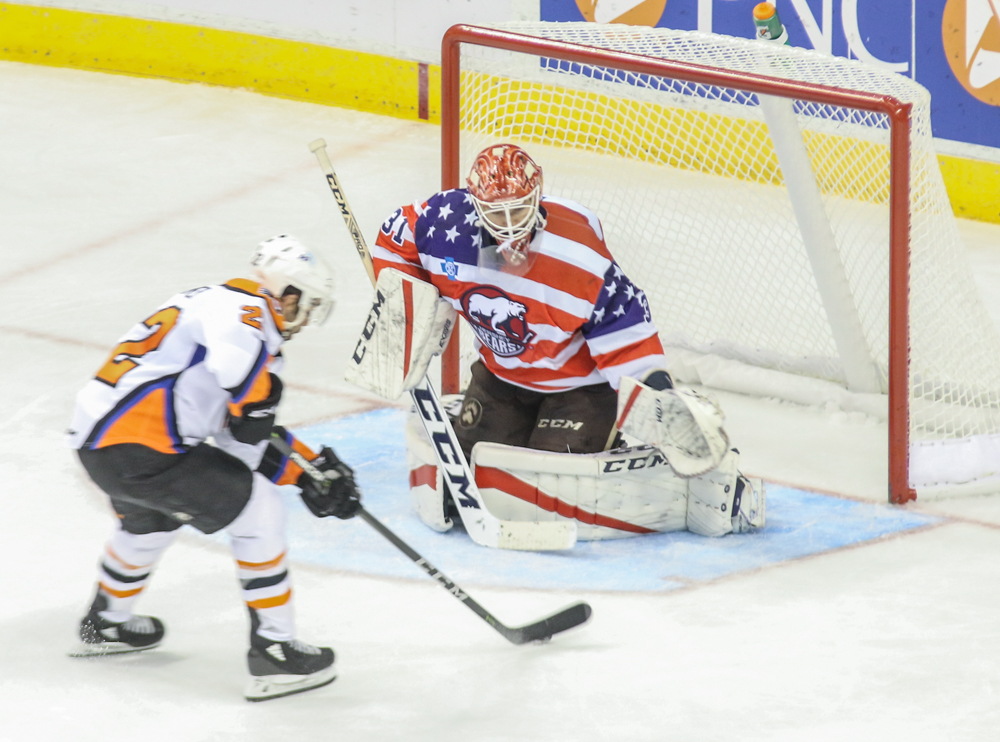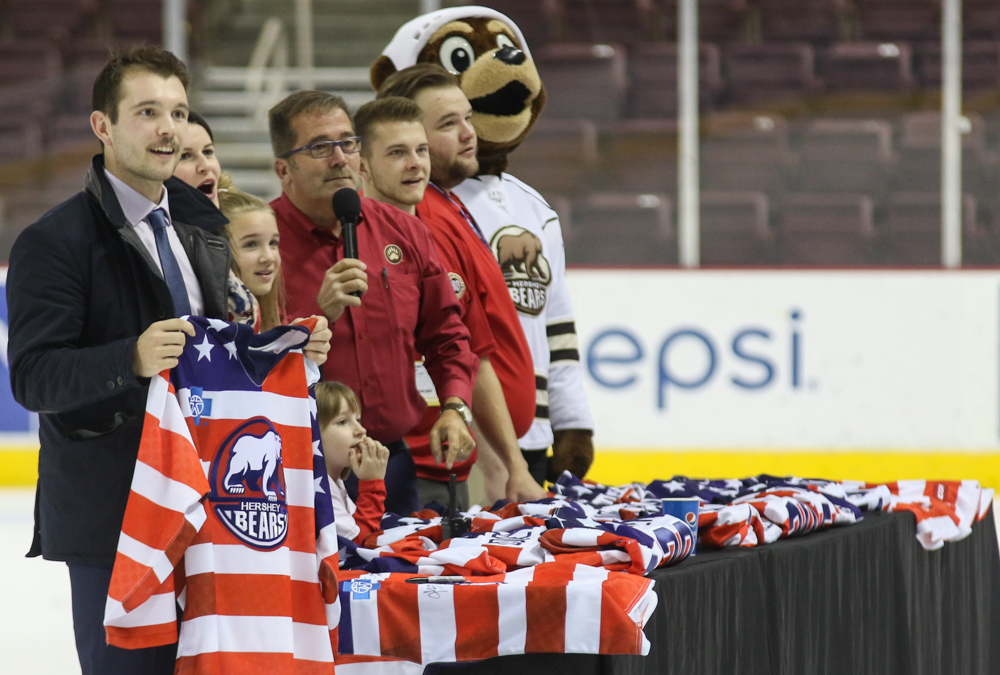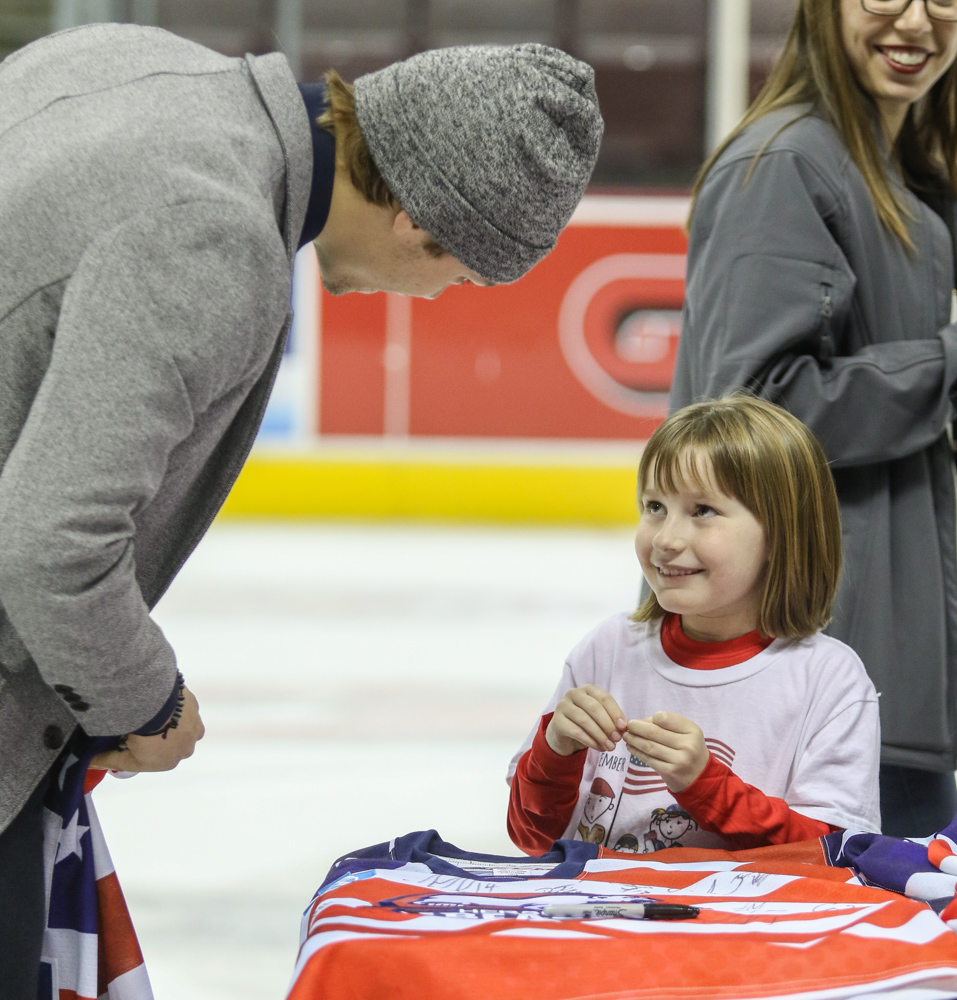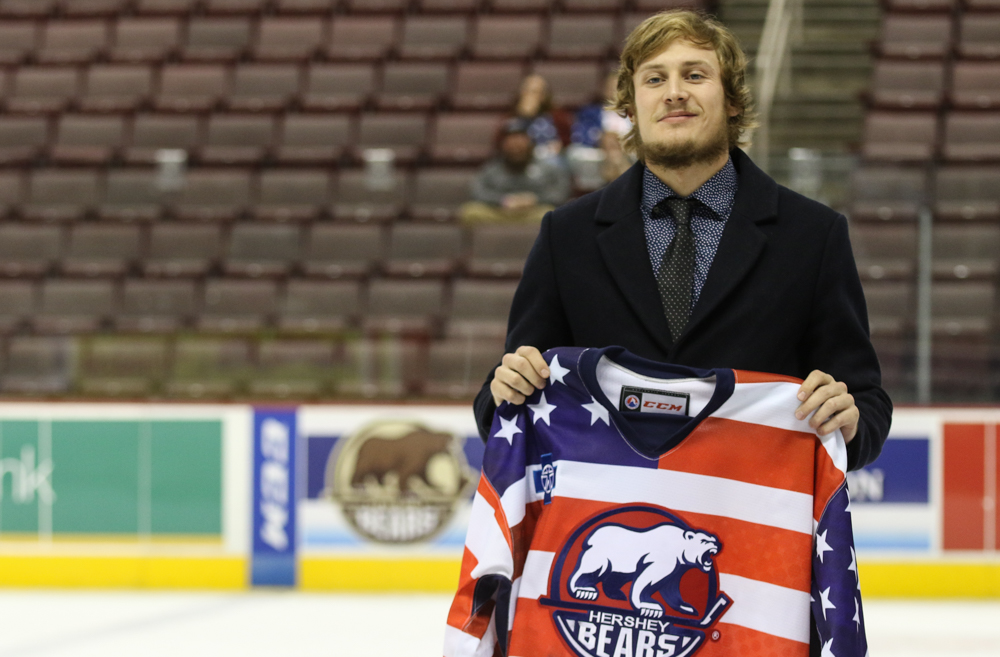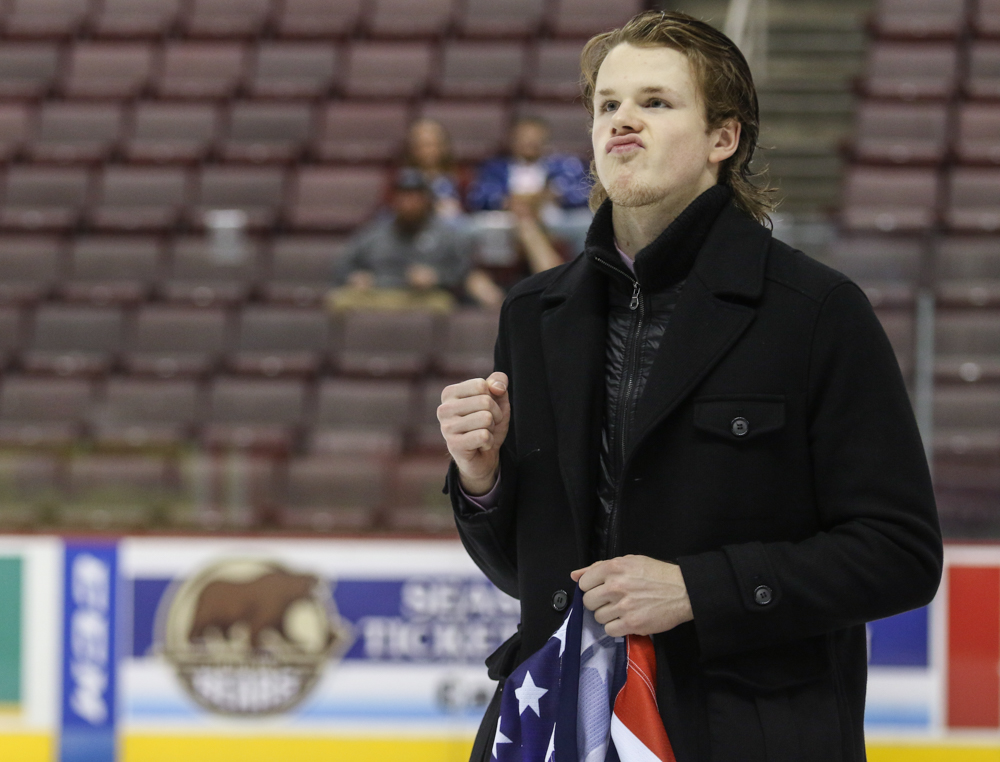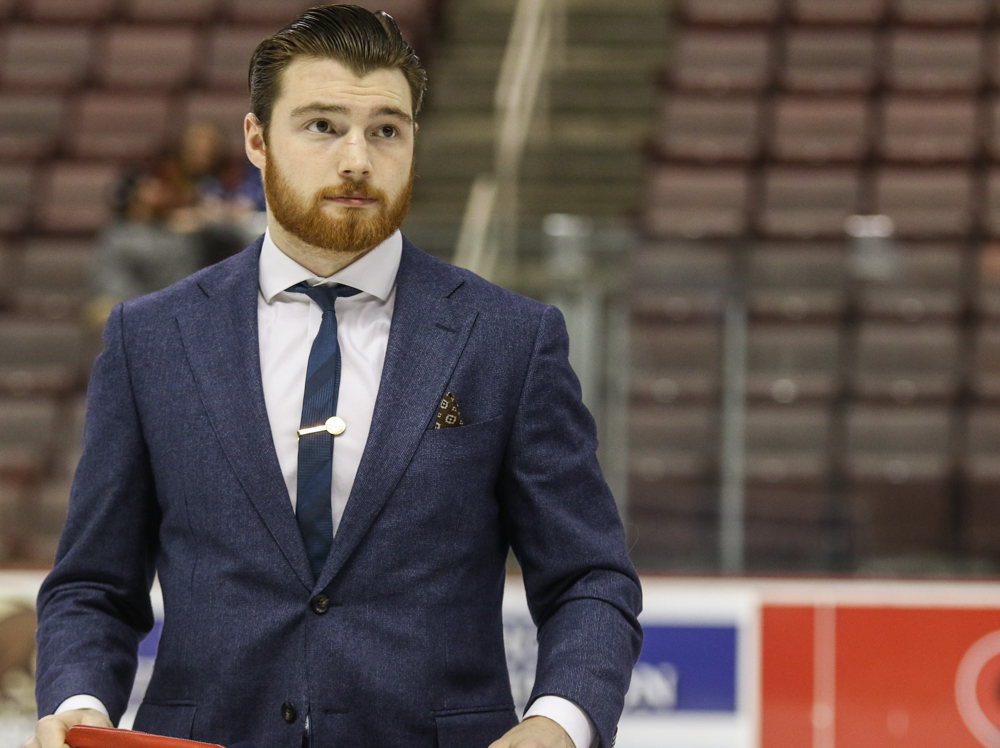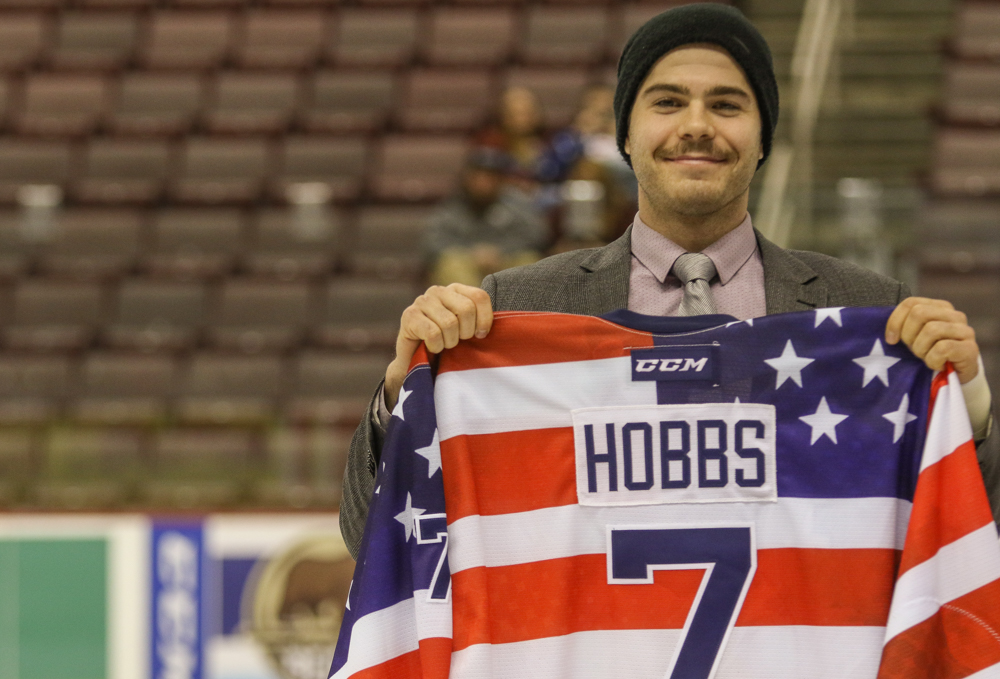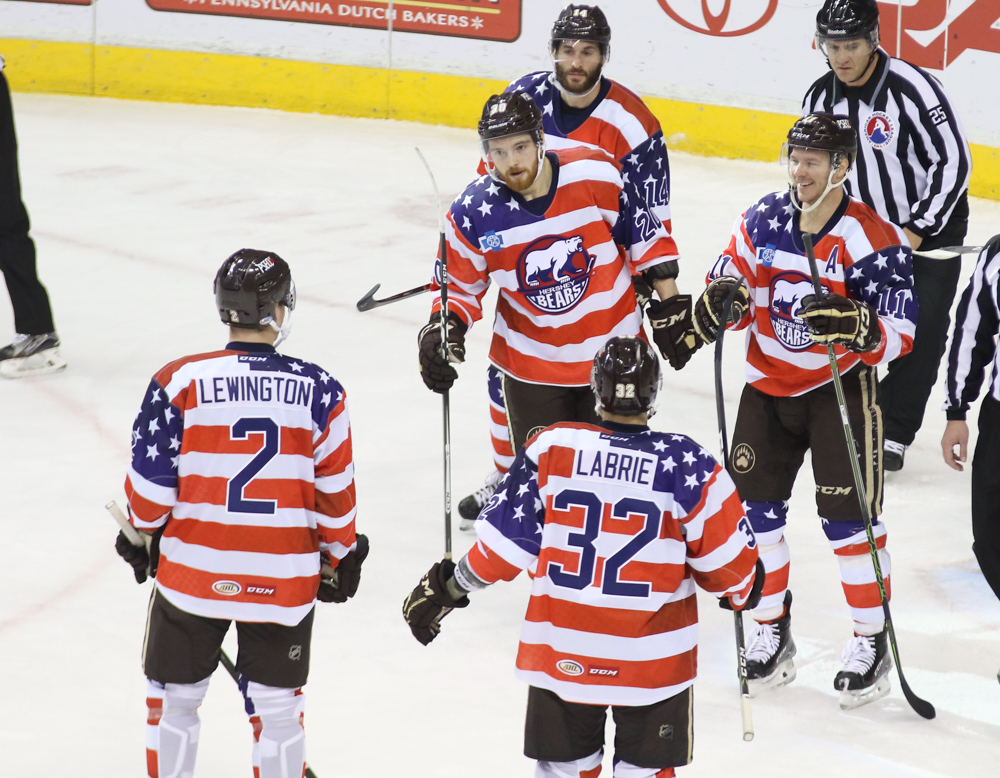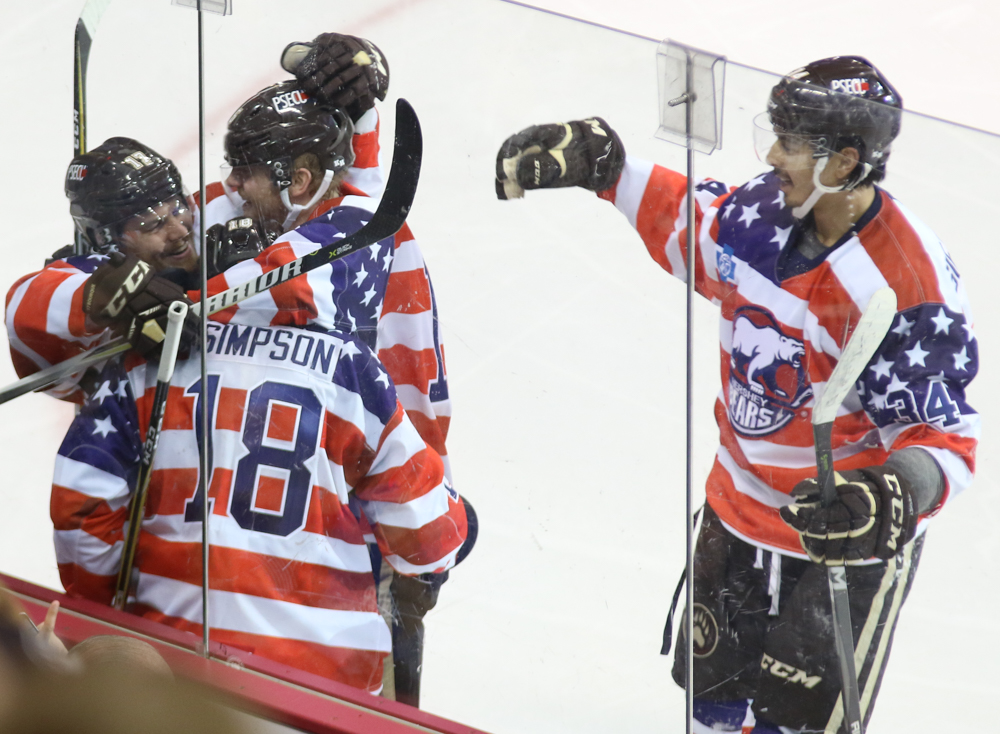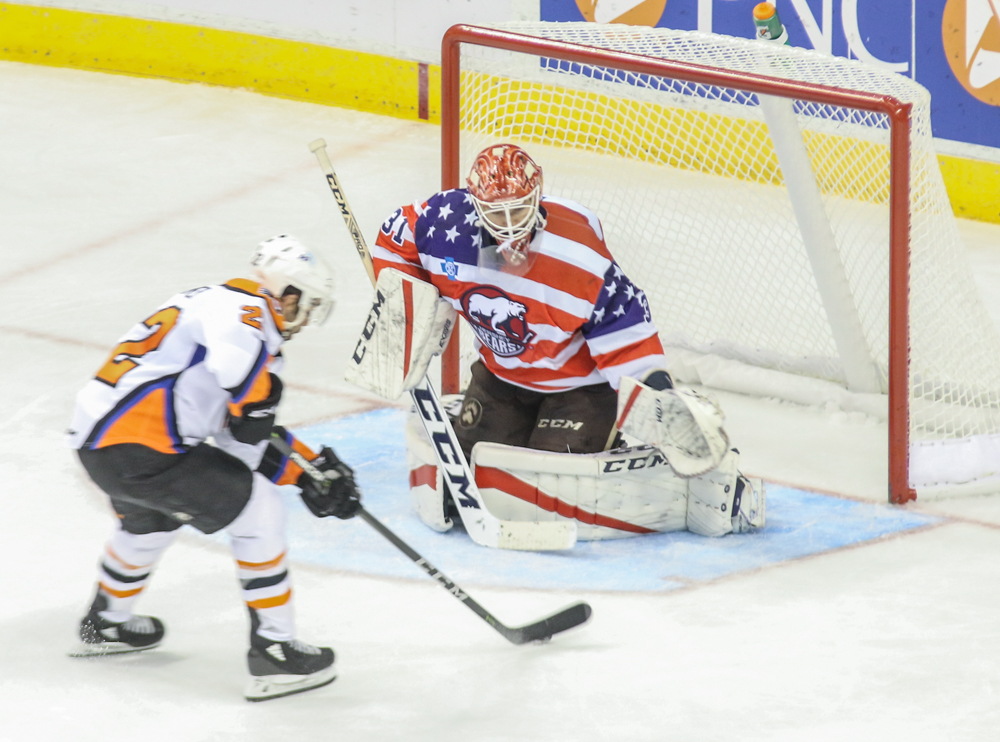 Hershey Bears USA Jerseys sell at auction for $52,750
Saturday night at Giant Center the Hershey Bears wore specialty USA themed flag jerseys. The Bears would pick up a 6-1 victory over Lehigh Valley.
After the game, the jerseys were auctioned off to benefit Liberty USO at Fort Indiantown Gap and Veteran's Trust Fund. All jerseys except two blanks sold for over $1,000, with the top jersey going to Chris Bourque at $3,050.
The total amount of jerseys came to $52,750. The Bears have raised over two-million dollars for charity over eighty-plus jersey auctions since 1999.
List of jersey prices:
2 Lewington $1,550
4 Bowey $1,050
5 Djoos $1,400
6 Johansen $1,700
7 Hobbs $1,850
10 Gazley $1,600
11 Sill $1,600
12 Langlois $1,250
13 Vrana $1,300
14 Peluso $1,250
15 Boyd $1,200
17 Bourque $3,050
18 Simpson $1,600
19 Barber $1,700
20 O'Brien $2,000
21 Stephenson $1,300
22 Albert $1,000
23 Gustafsson $1,500
24 Blank $950
25 Williams $1,450
26 Bau $1,700
27 Ness $1,400
28 Blank $950
29 Geiger $1,050
30 Vanecek $1,700
31 Copley $1,800
32 Labrie $1,300
33 Bindluis $1,200
34 Siegenthaler $1,500
35 Milner $1,150
36 Mitchell $1,750
37 Blank $1,100
40 M. Mitchell $1,150
Team signed $1,650
00 Coco $1,750
TOTAL $52,750