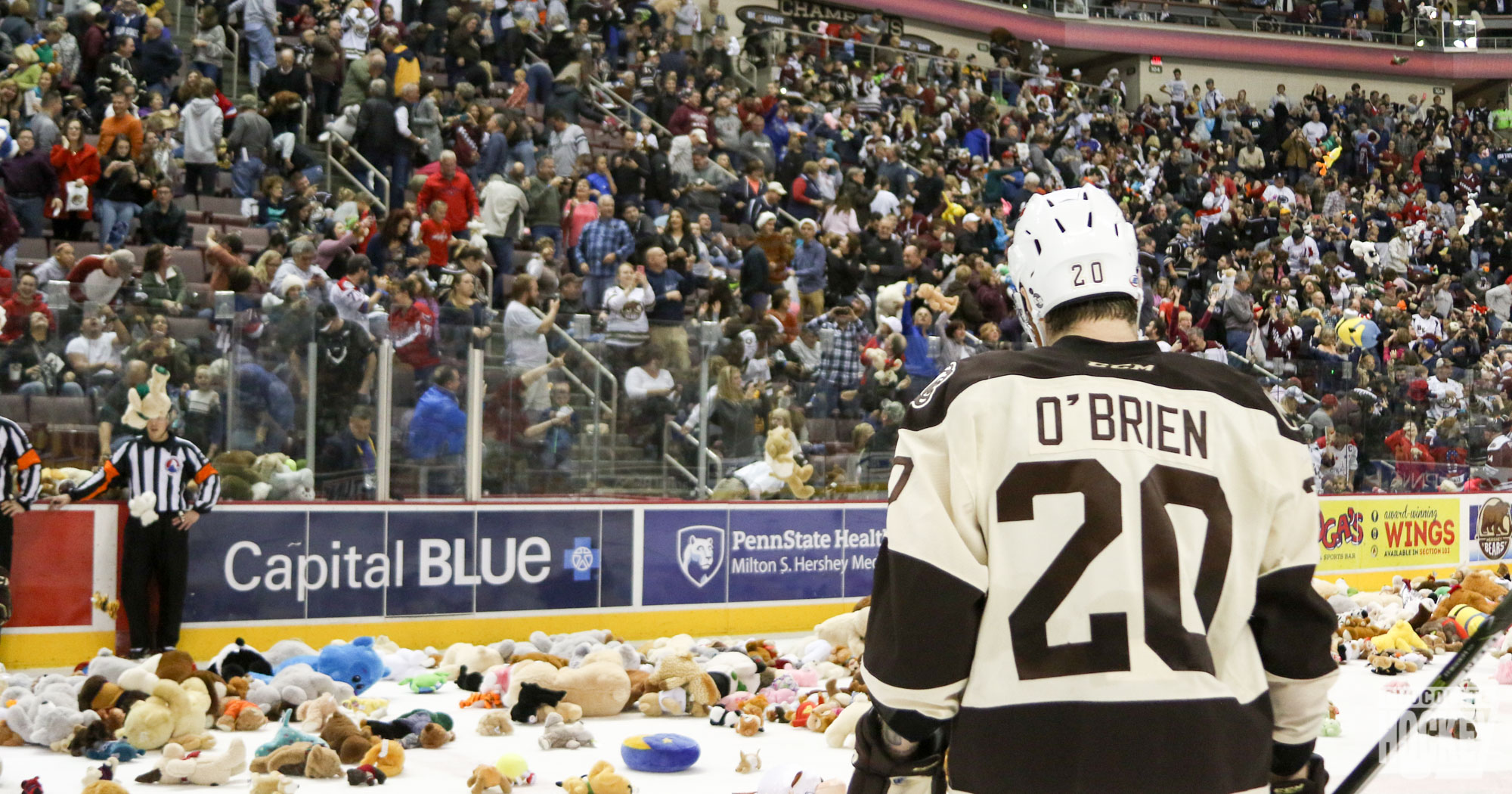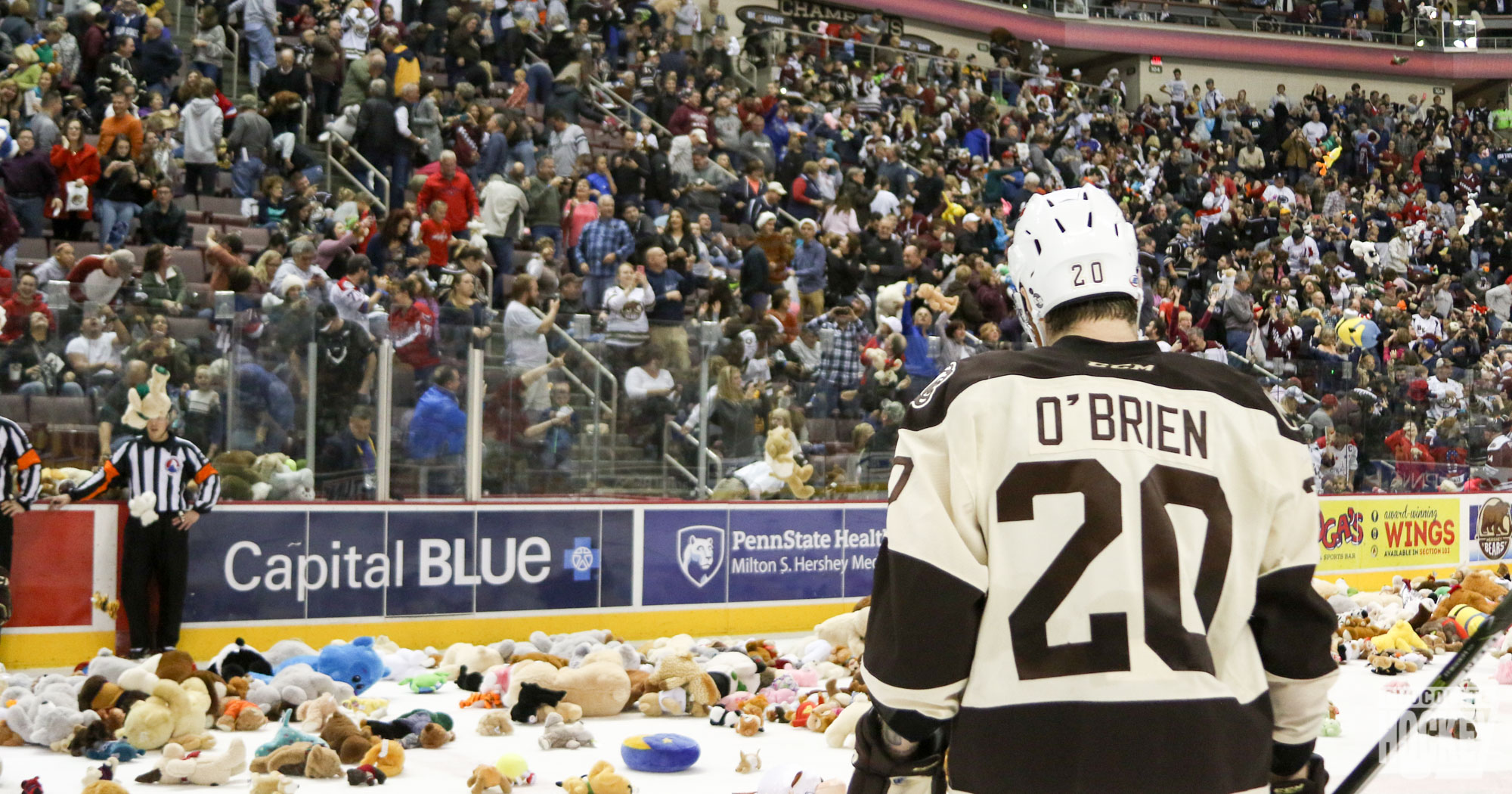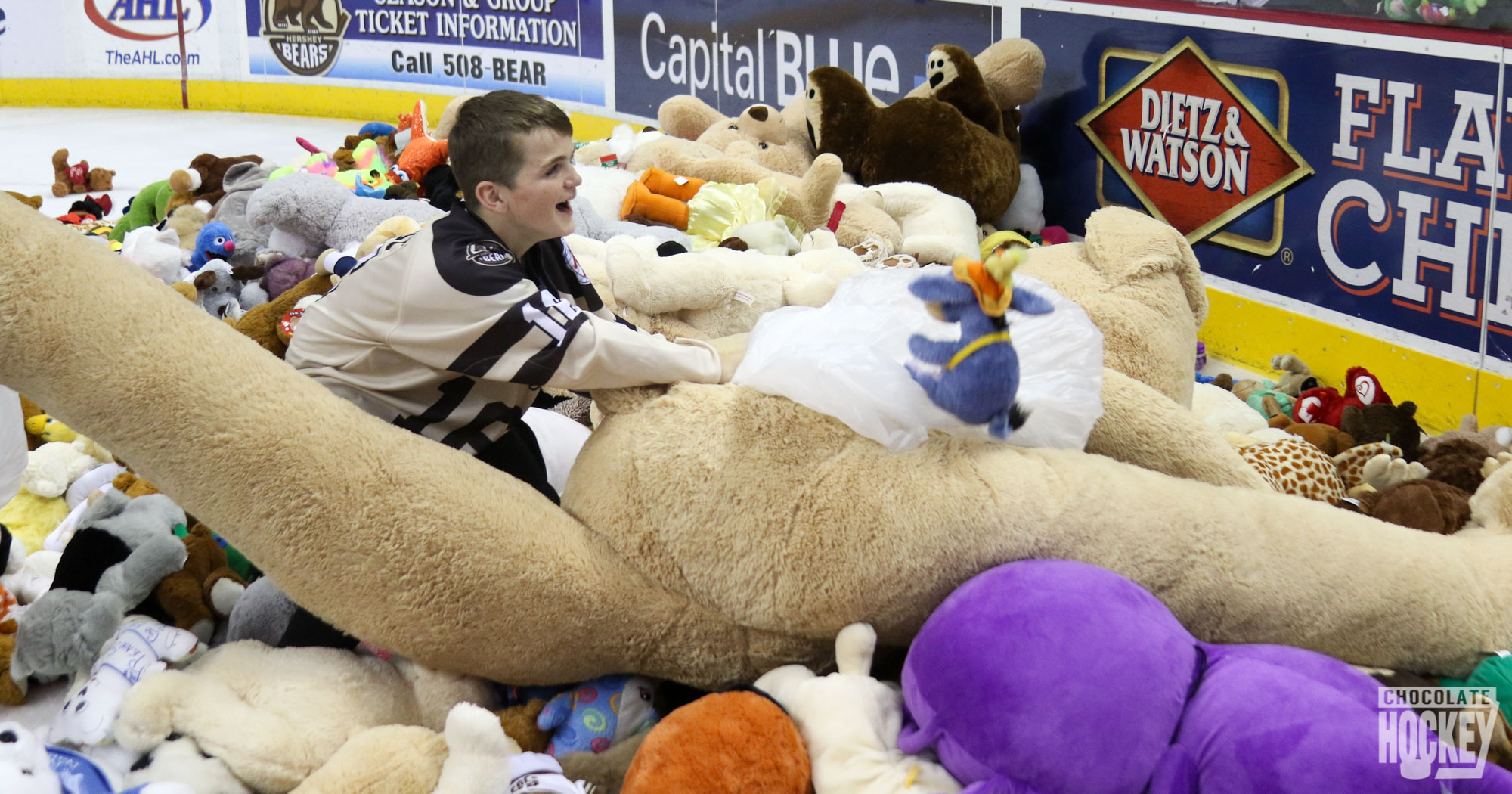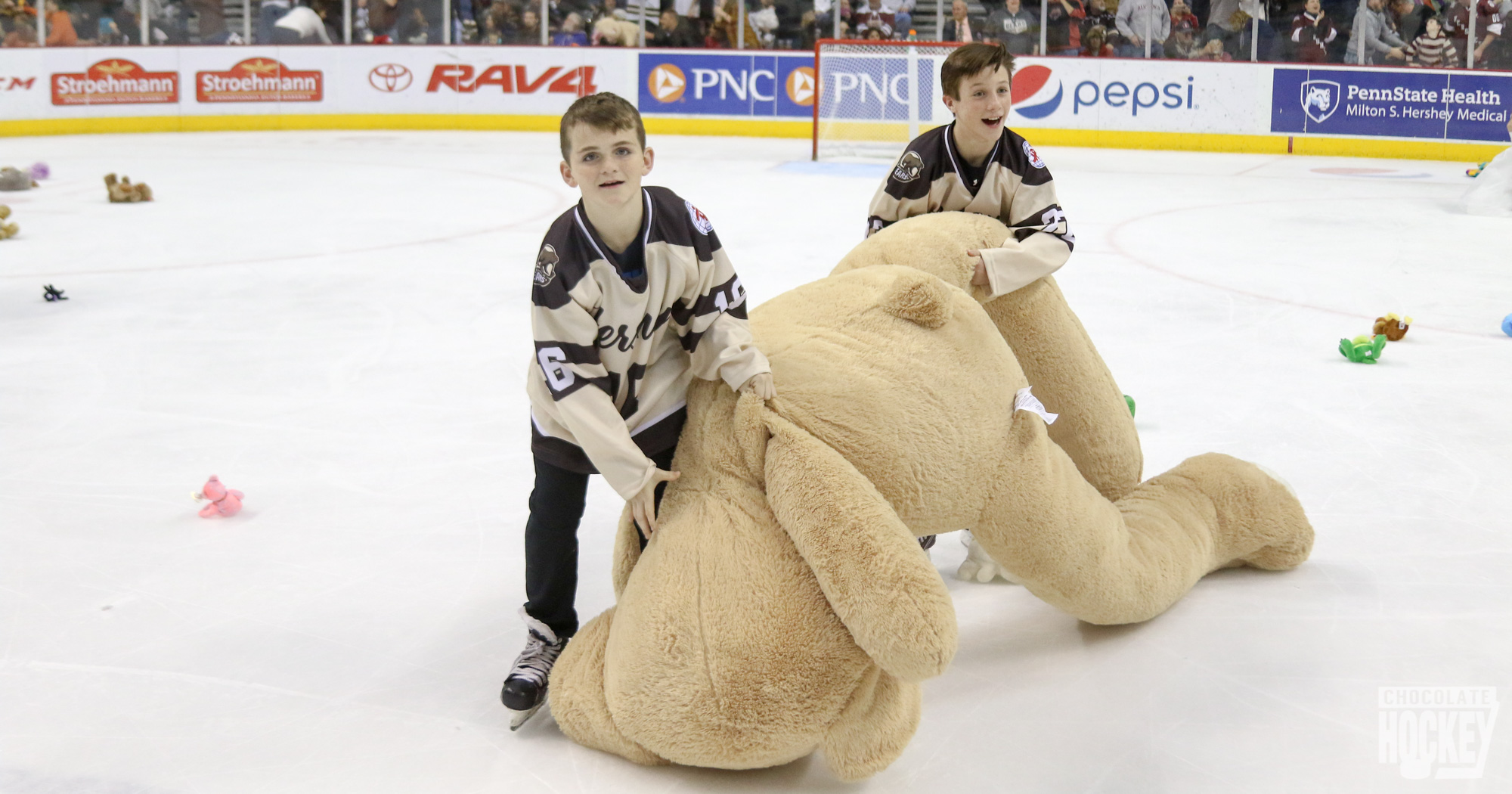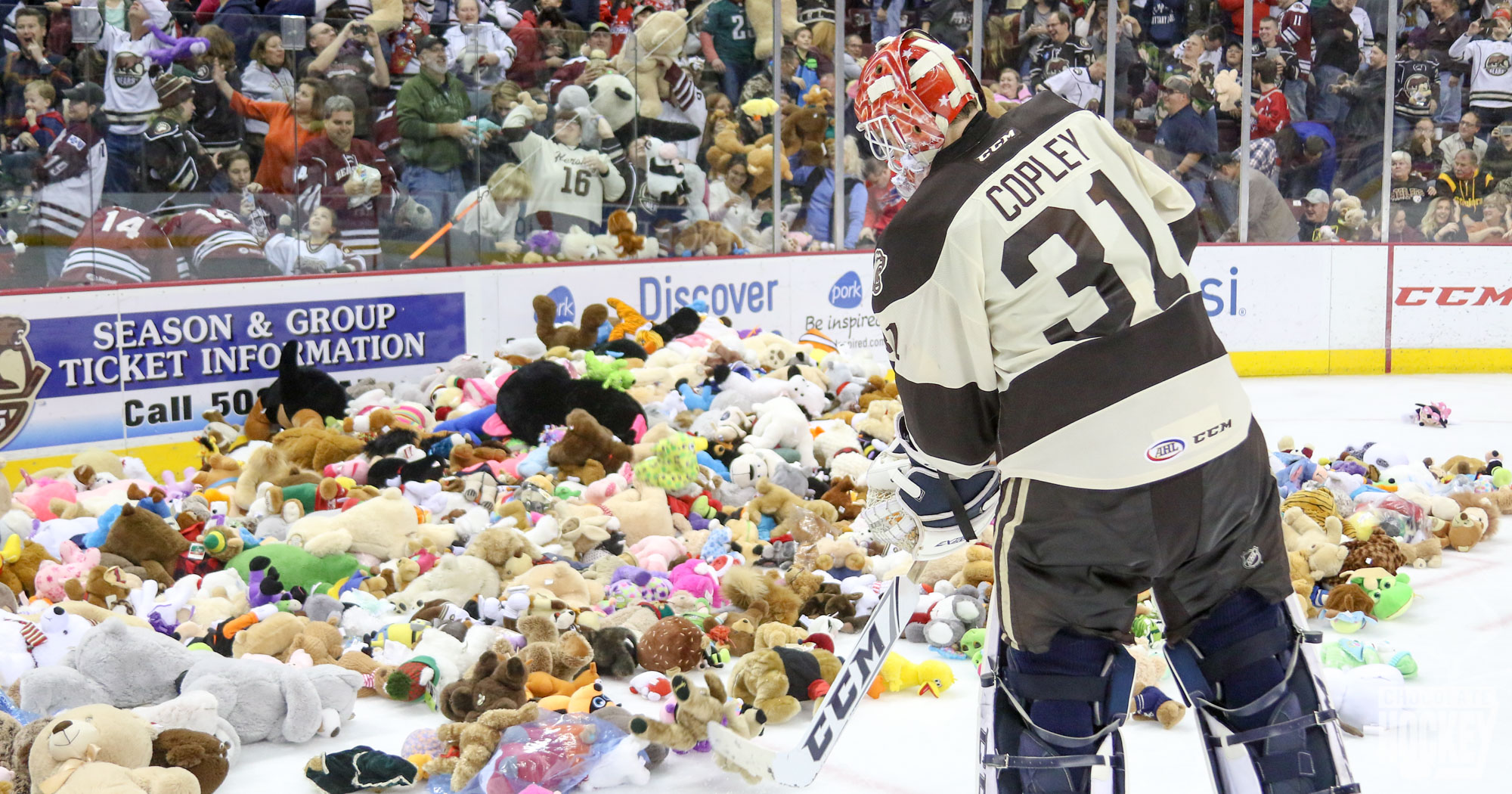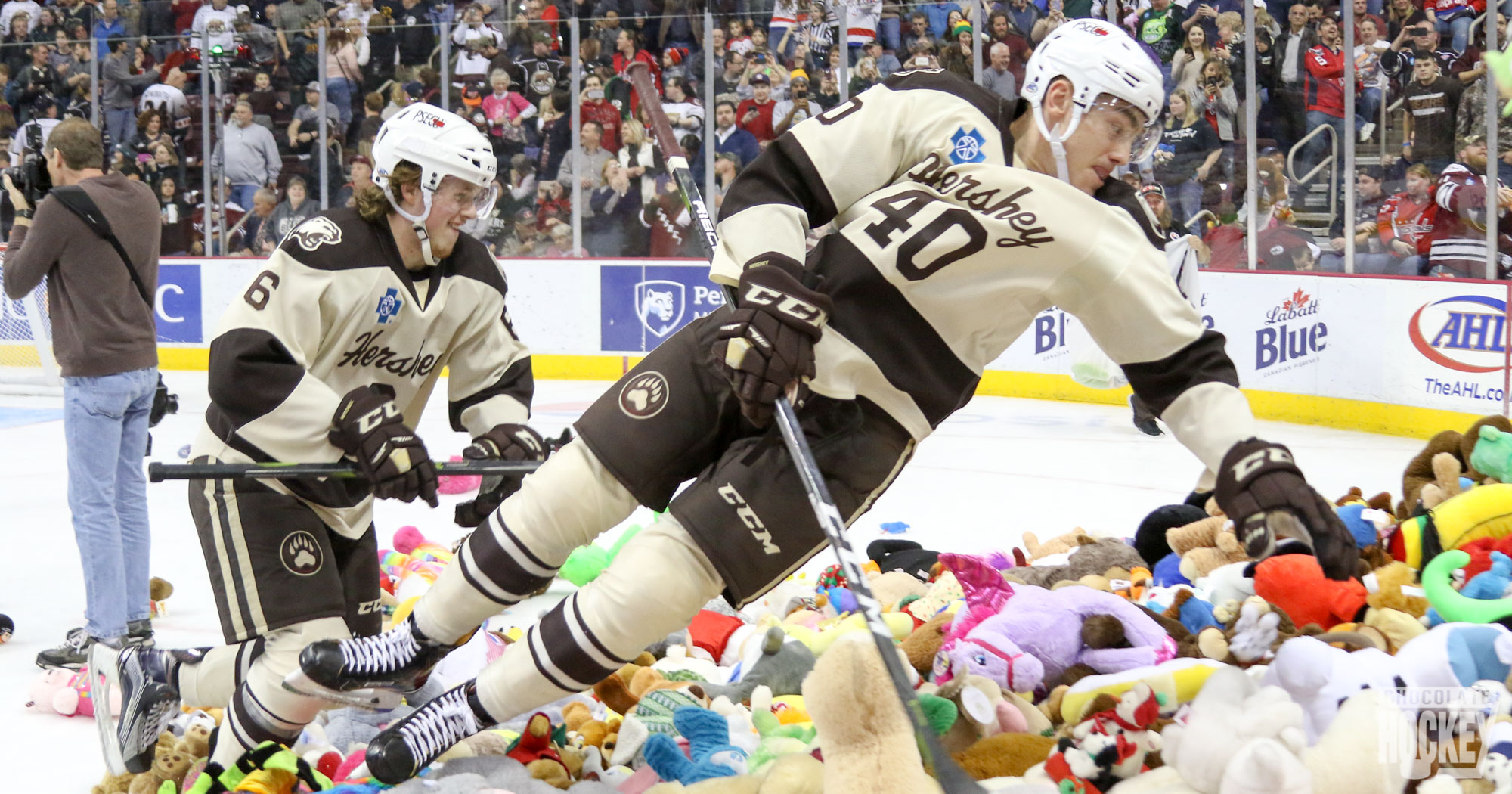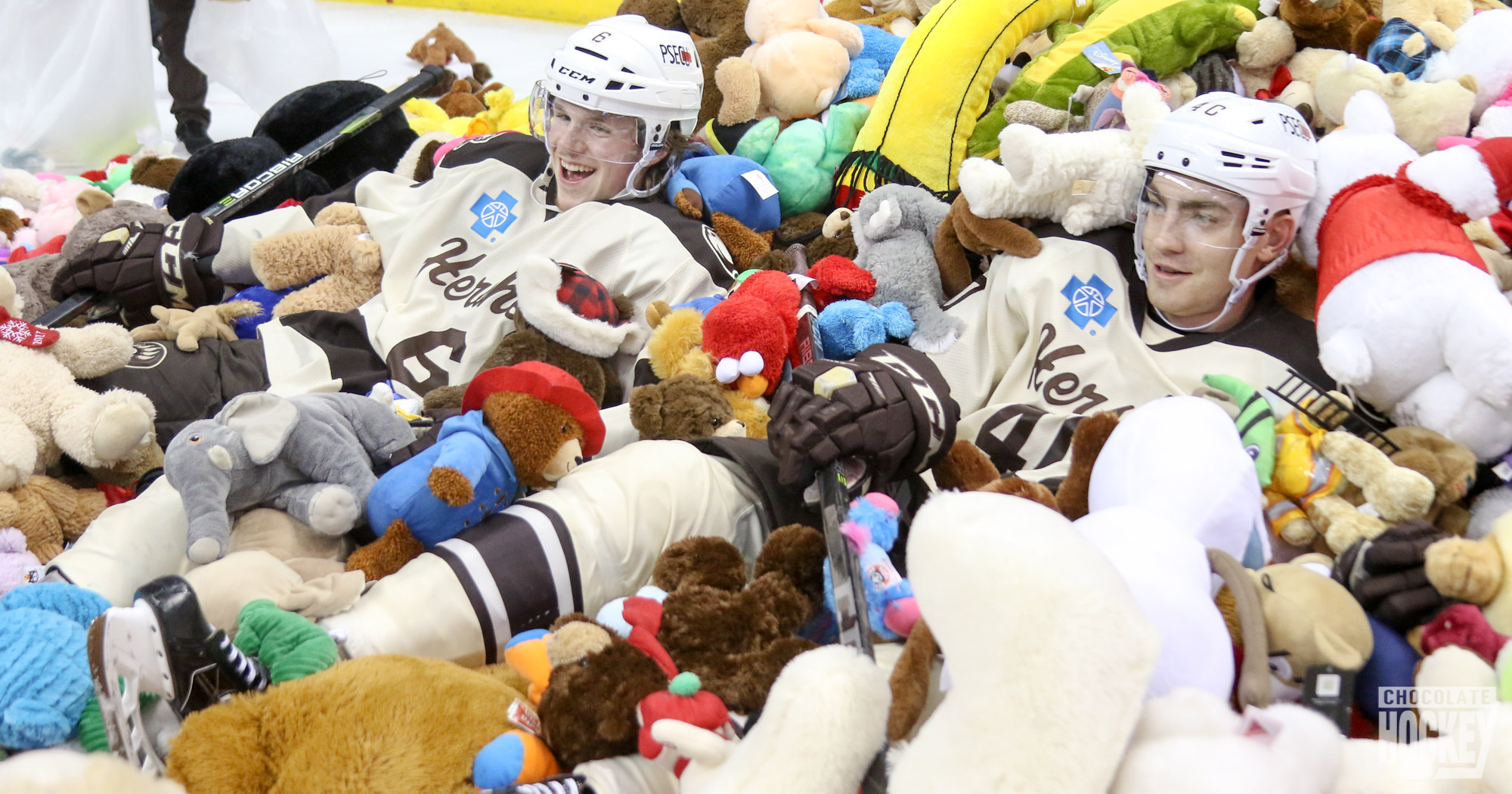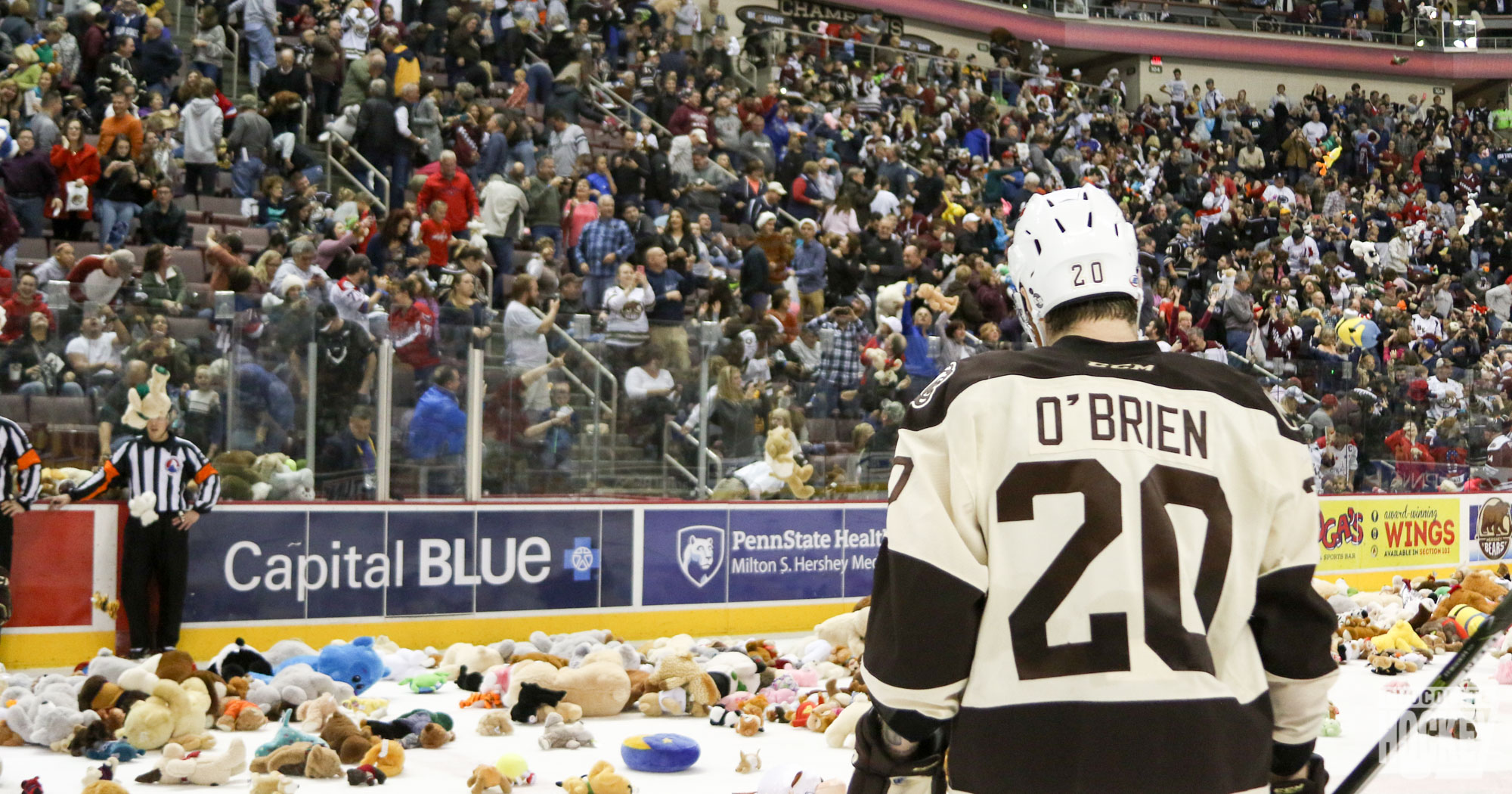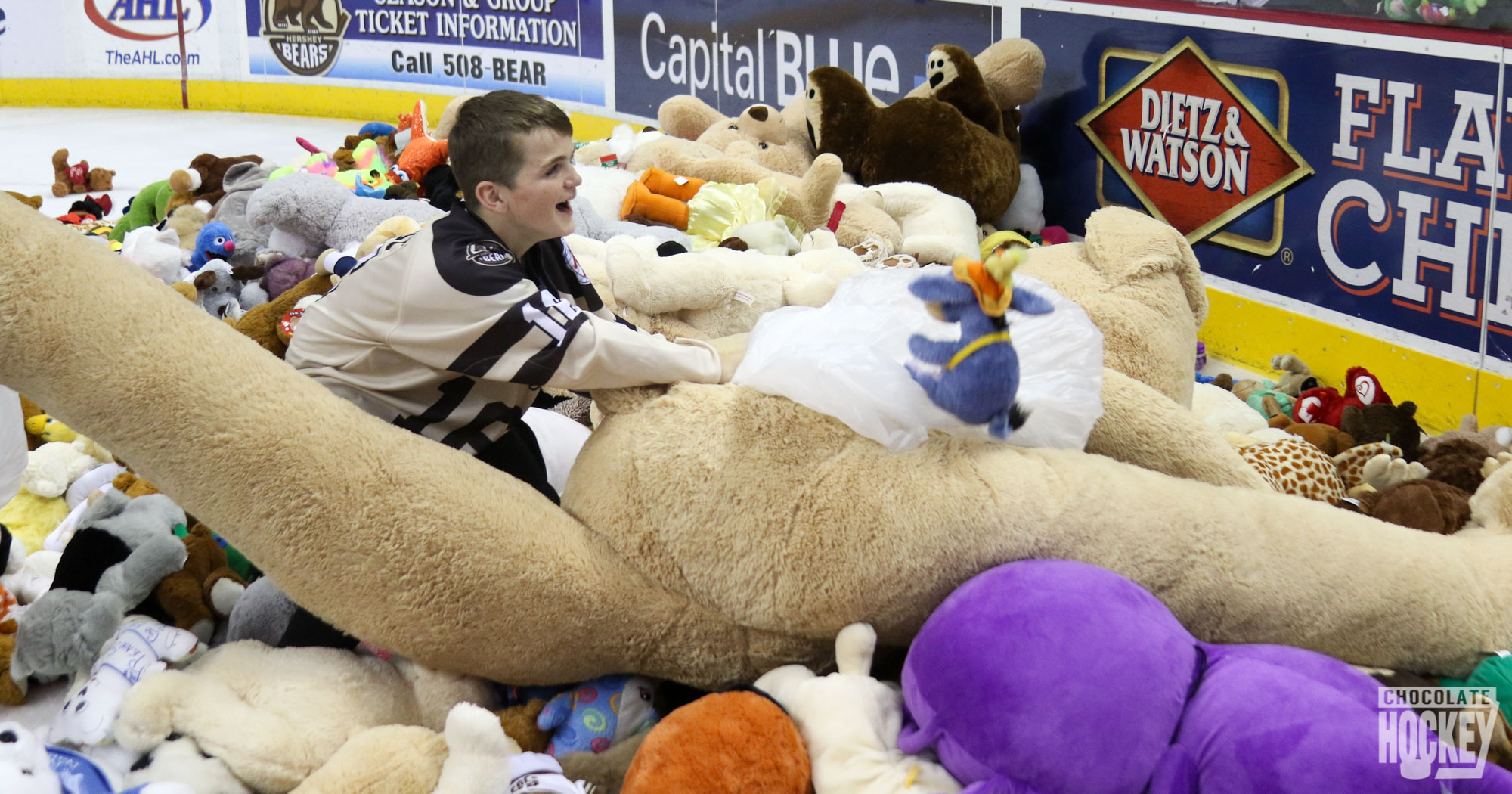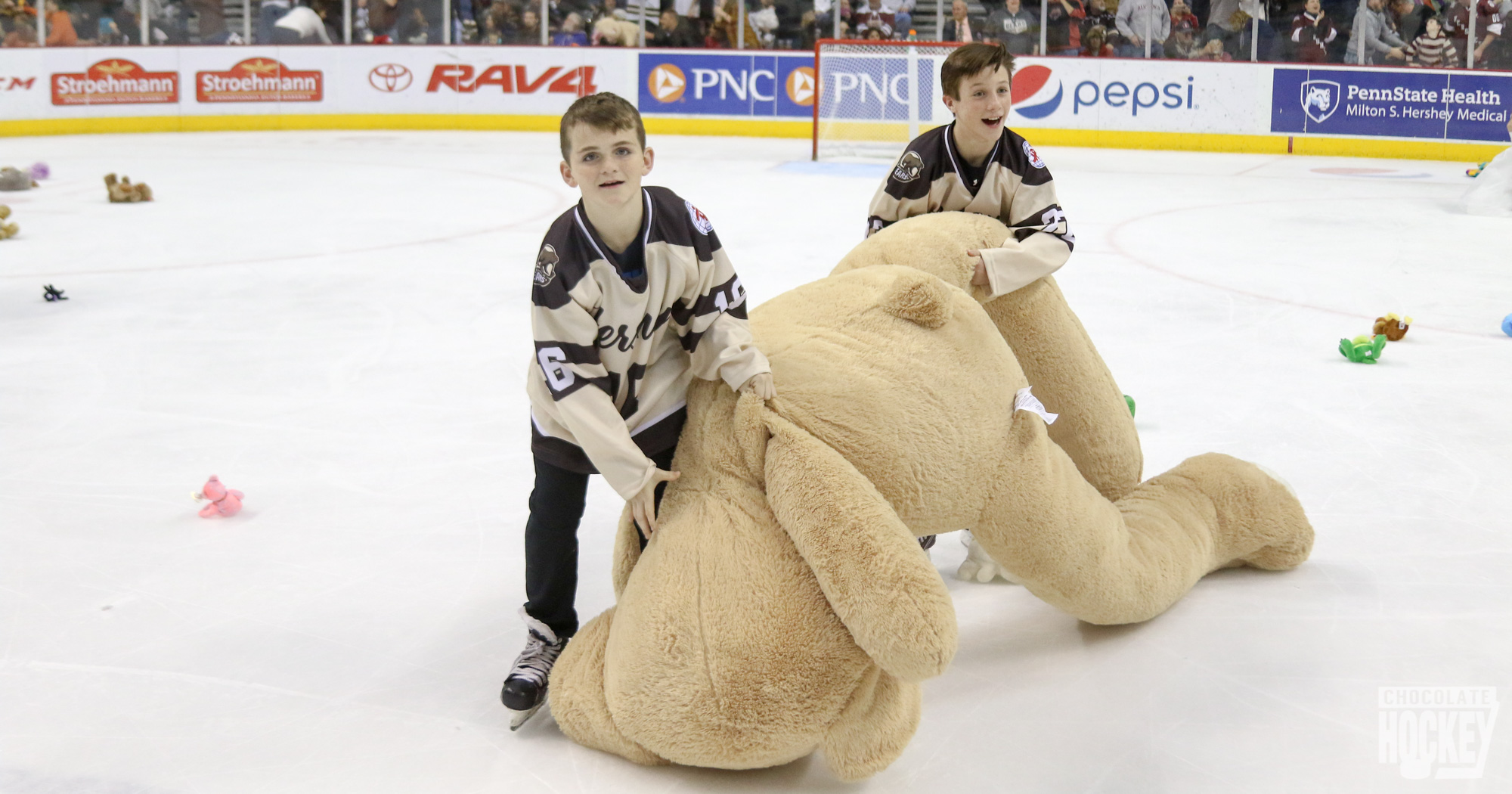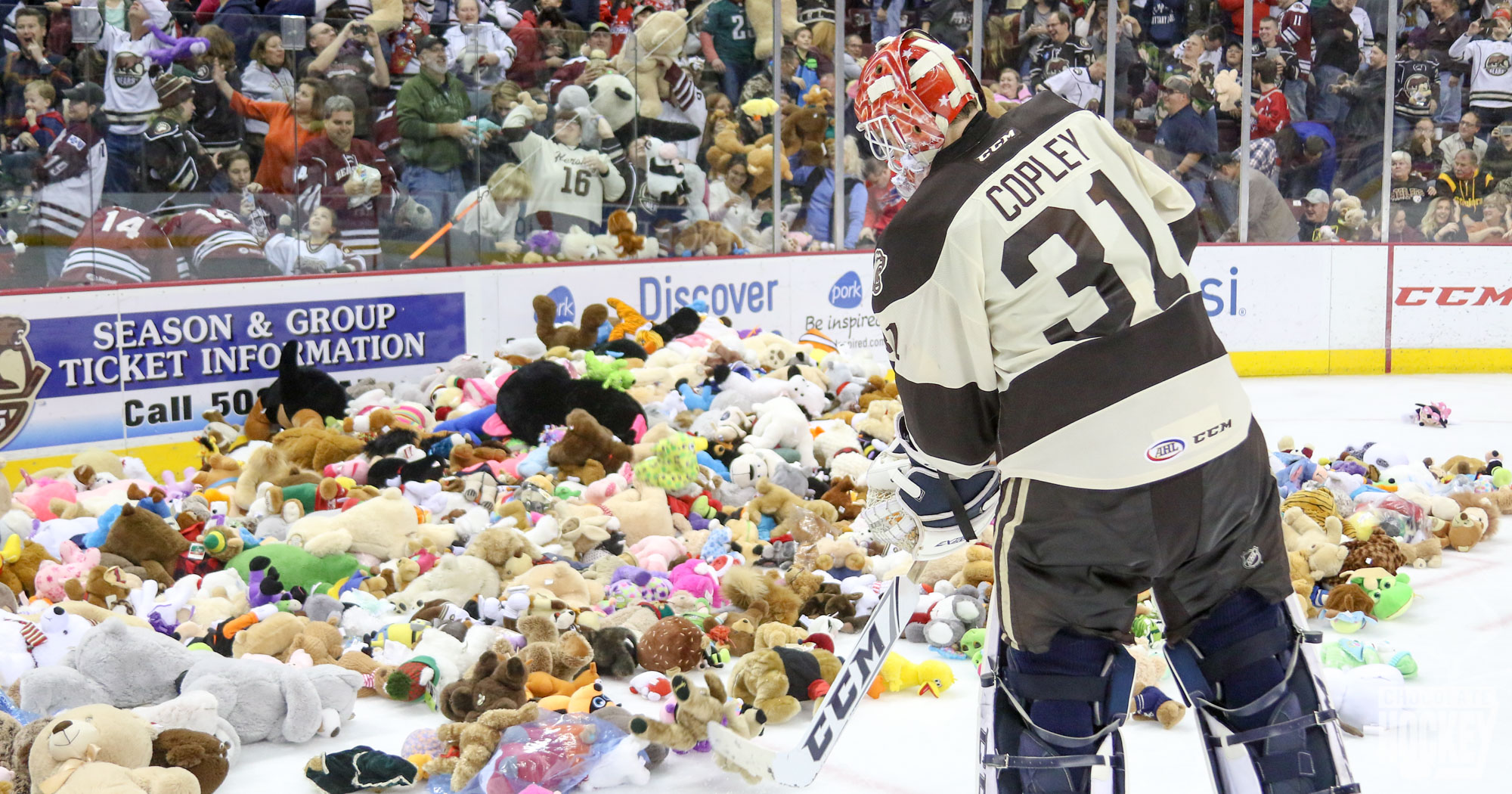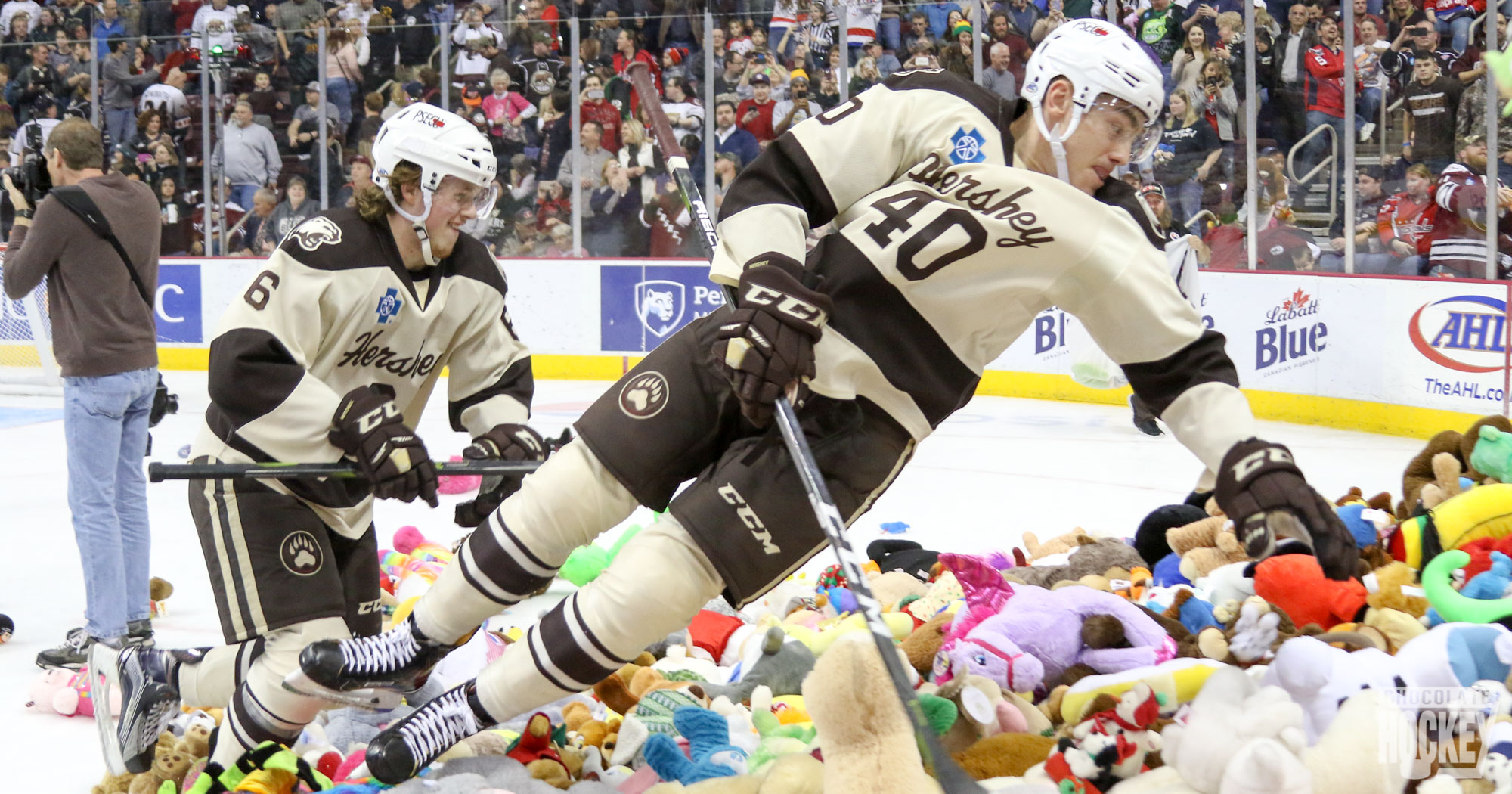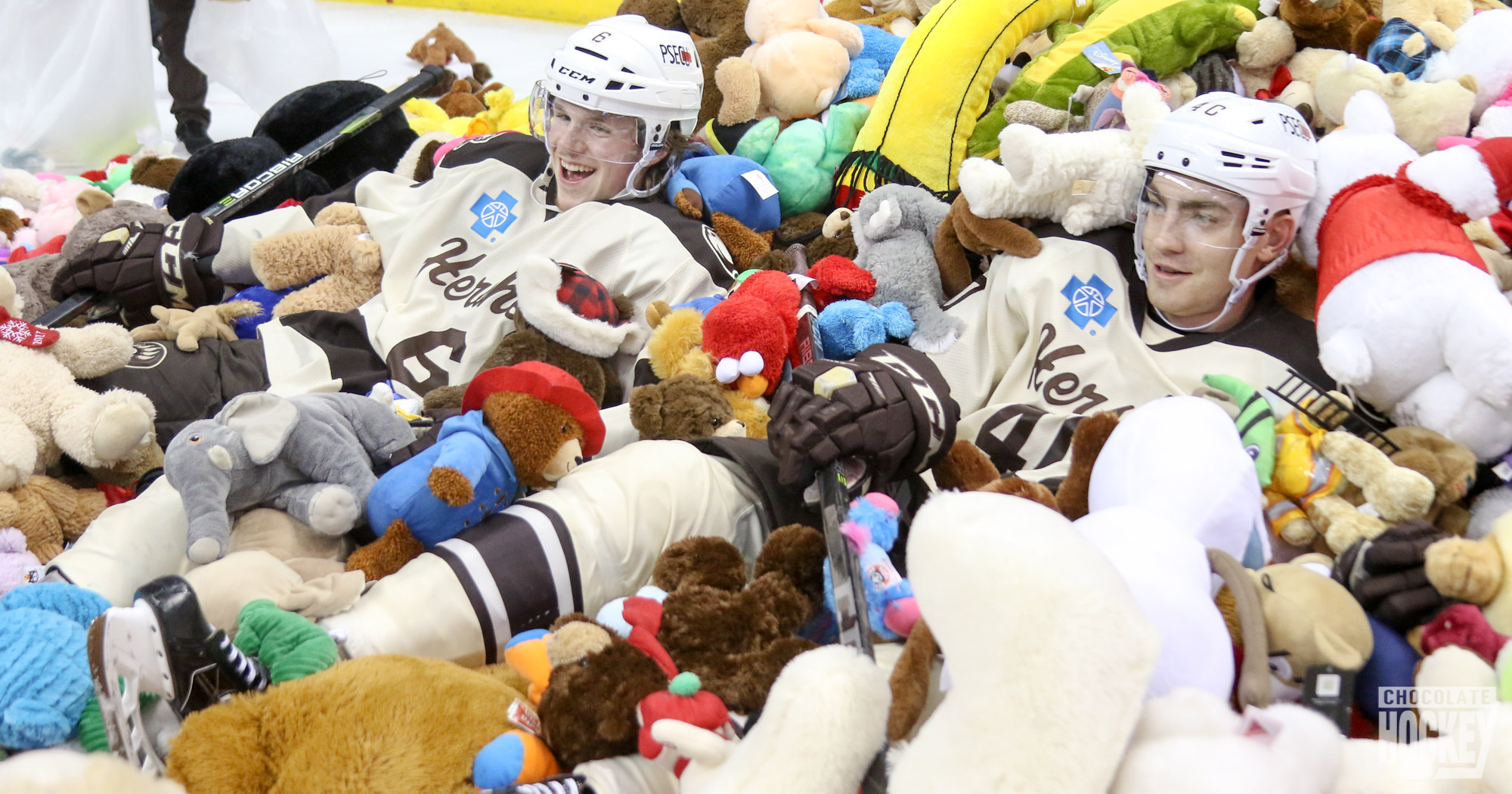 Hershey Bears hold 2017 Teddy Bear Toss
Sunday night in Hershey, Pennsylvania the American Hockey League affiliate of the Washington Capitals, the Hershey Bears, held their annual Teddy Bear Toss night.
While cleanup continues on the ice, we provide you with photos and videos of what is always a great event.
The Bears will be collected and counted with a number being announced before the end of the game. Follow Chocolate Hockey on social media for more photos and videos, along with an official total to be announced soon.
We will update this story once the final total is announced.
For media outlets looking to republish photos and videos from Chocolate Hockey, please credit: Chocolate Hockey, and link to this story. For more direct contact, or for acquiring photos or video, please reach out to @kyle_mace on Twitter, or e-mail kmace@chocolatehockey.com. Thank you!
LET THE BEARS FLY! pic.twitter.com/rnB0ZHTrBj

— Chocolate Hockey (@ChocHockey) December 3, 2017