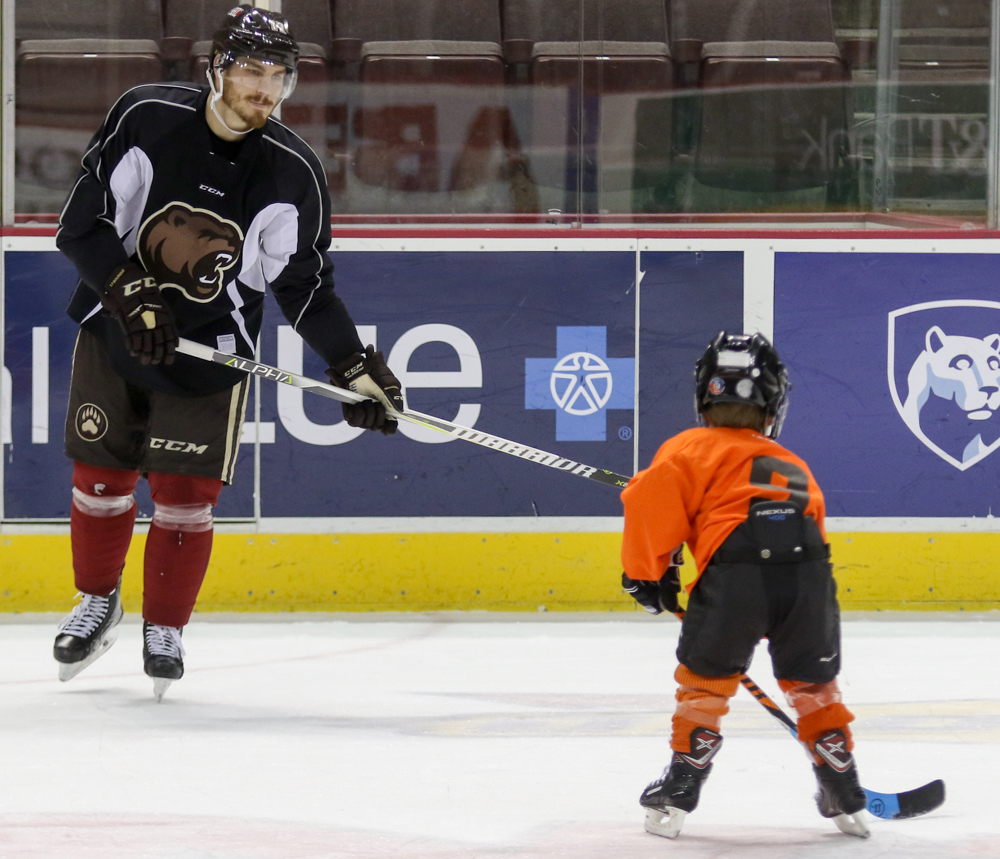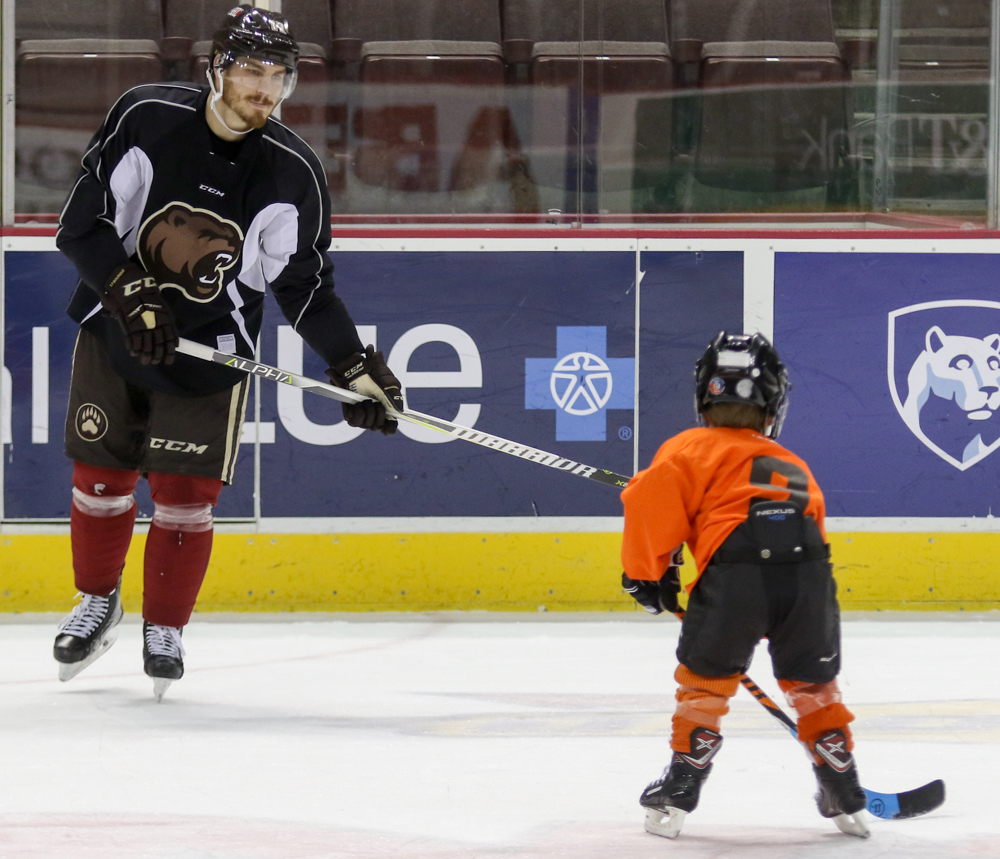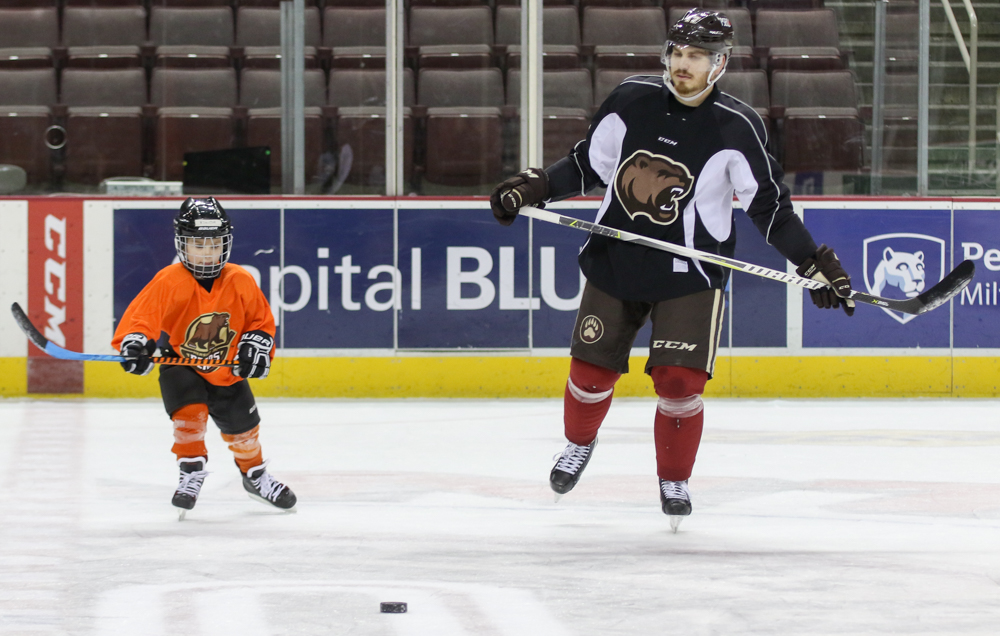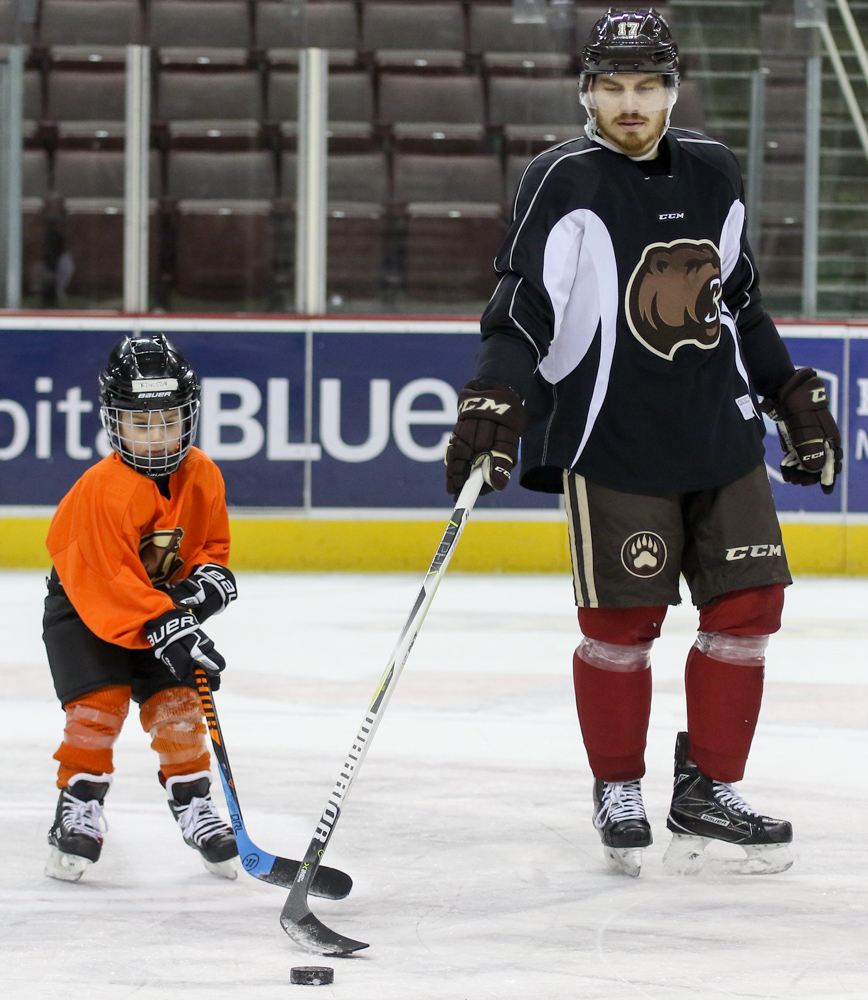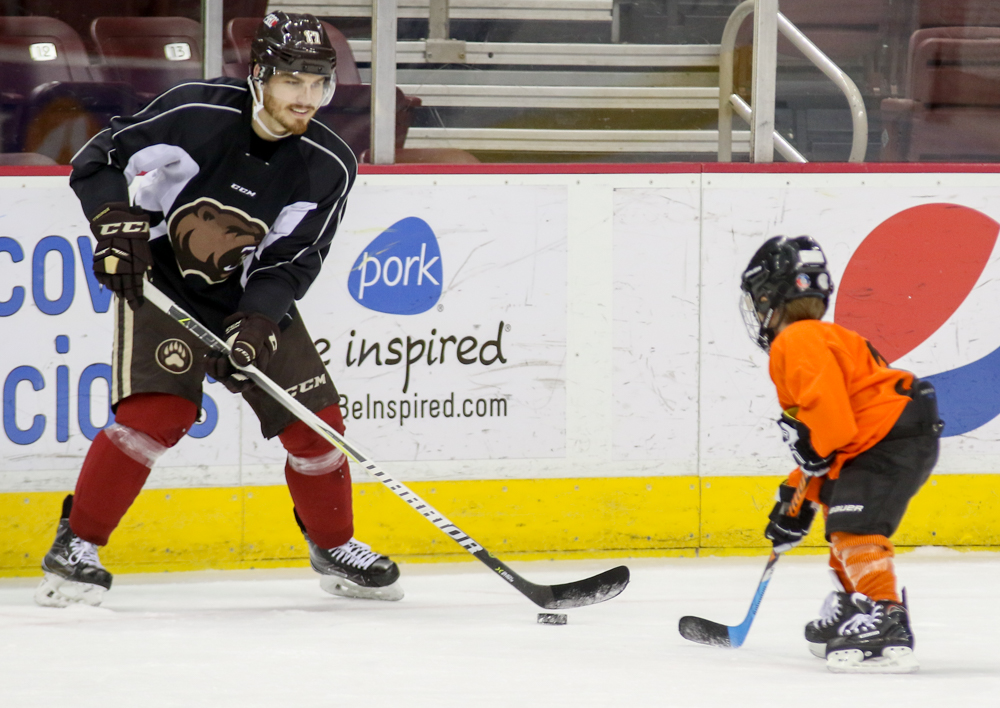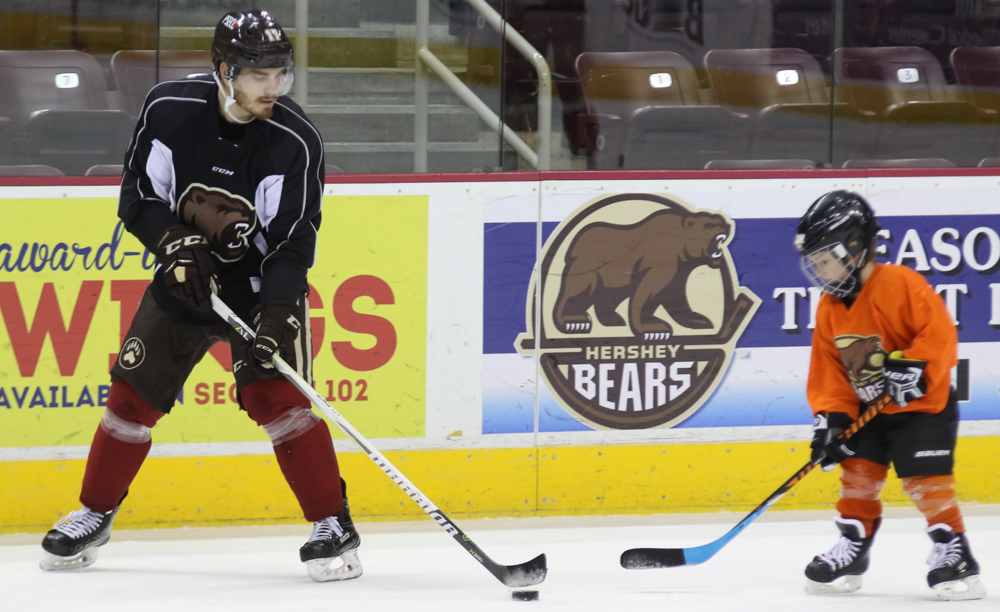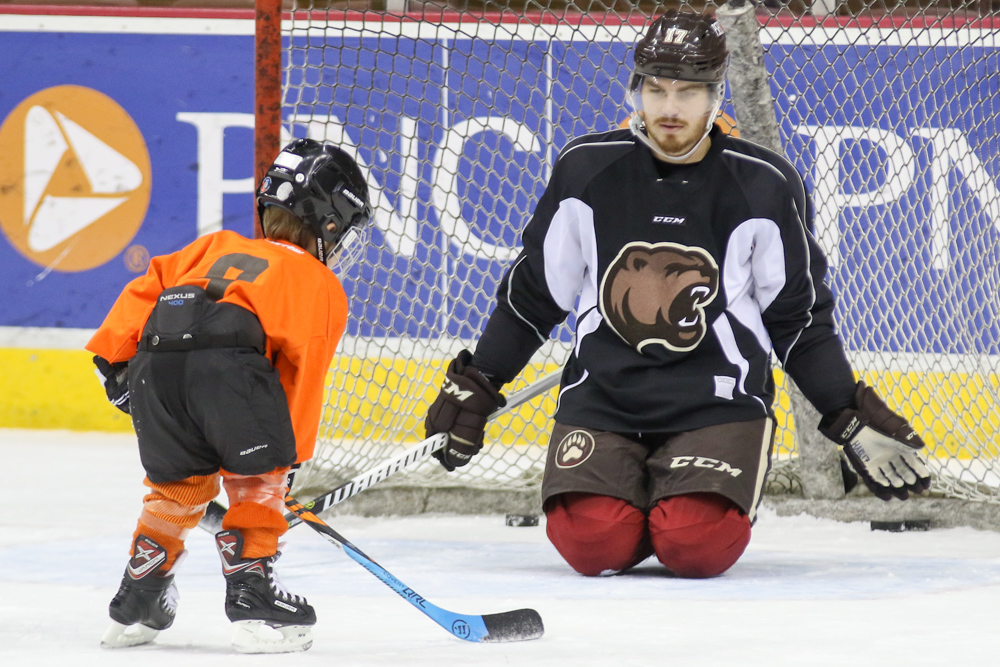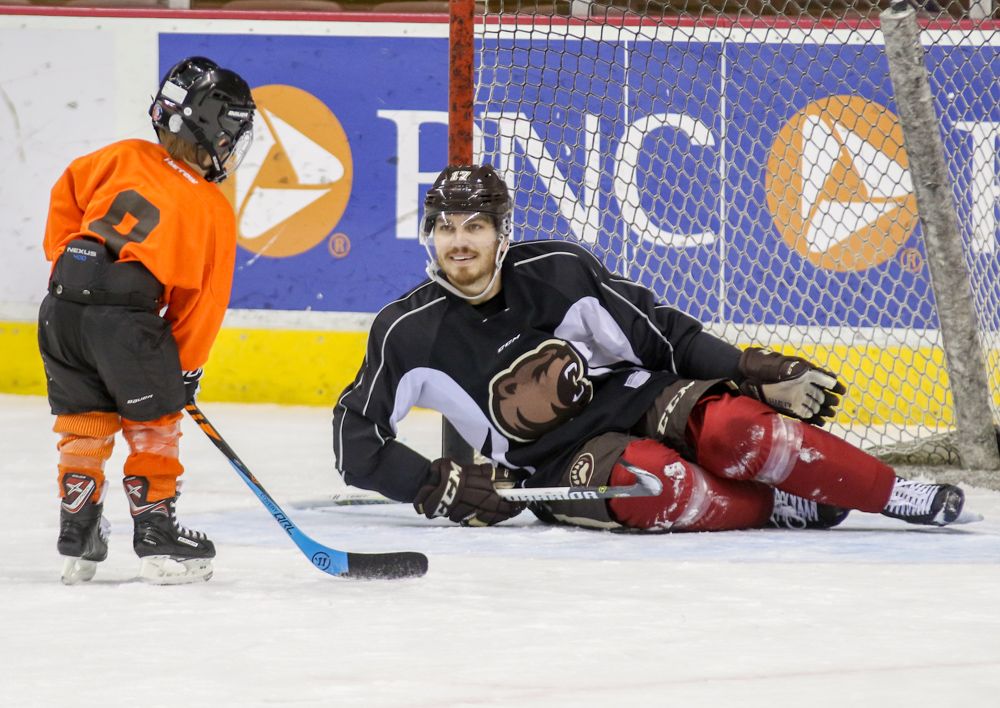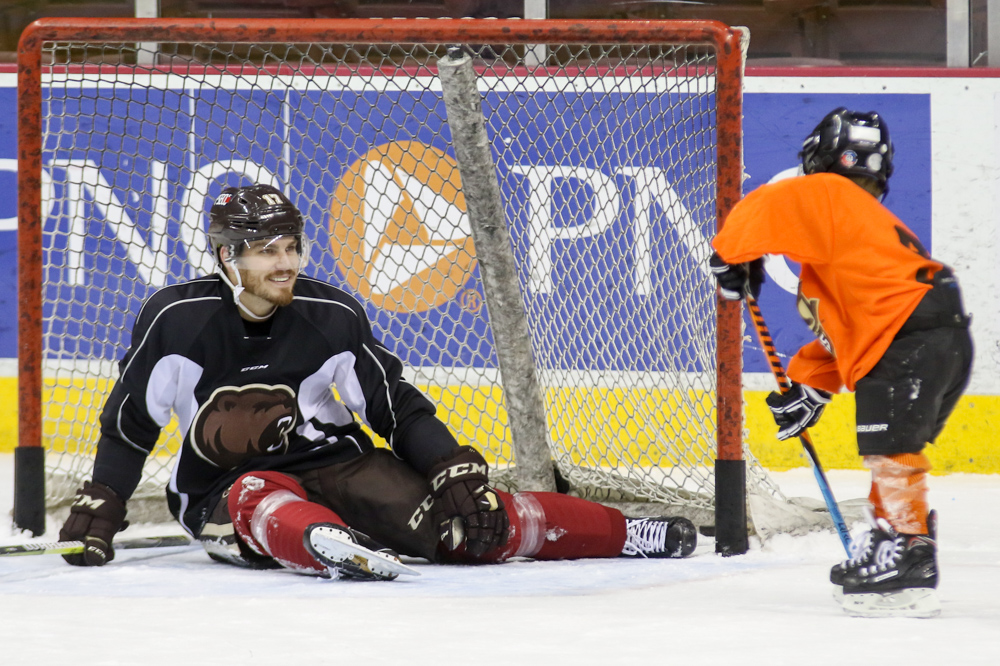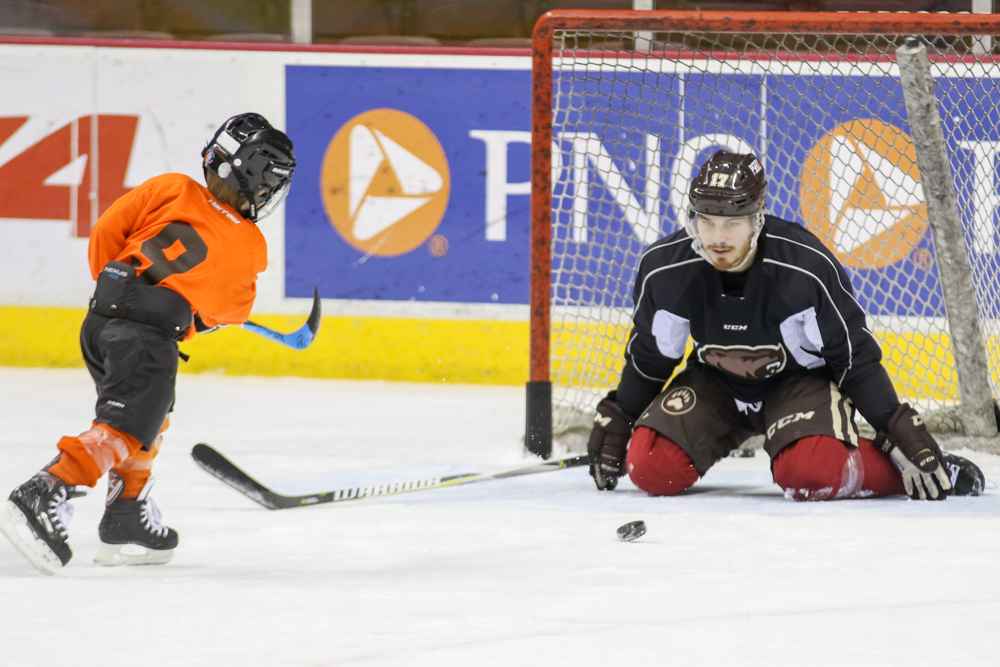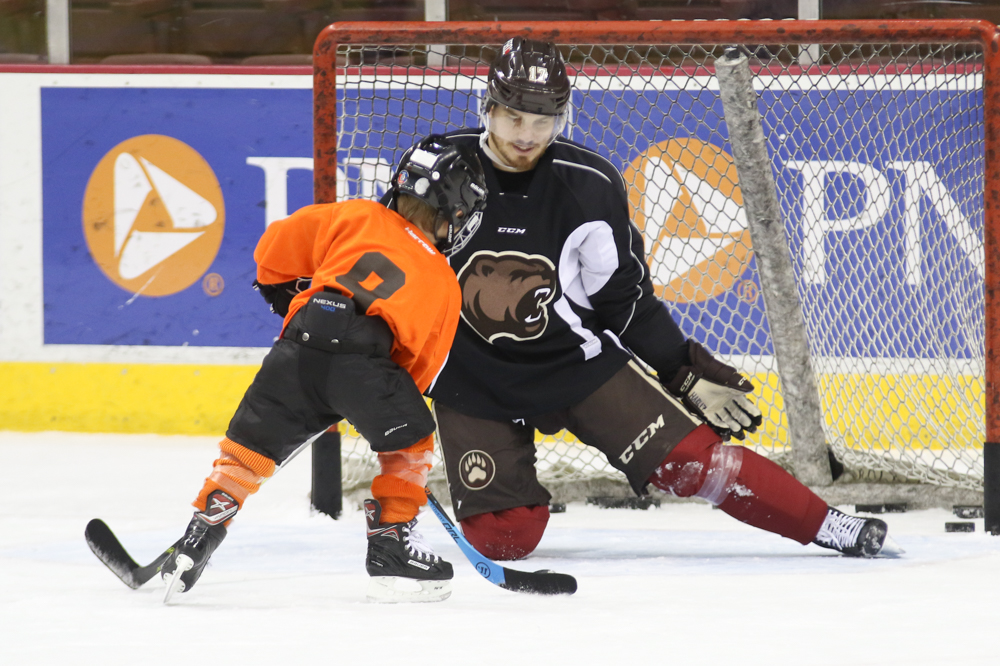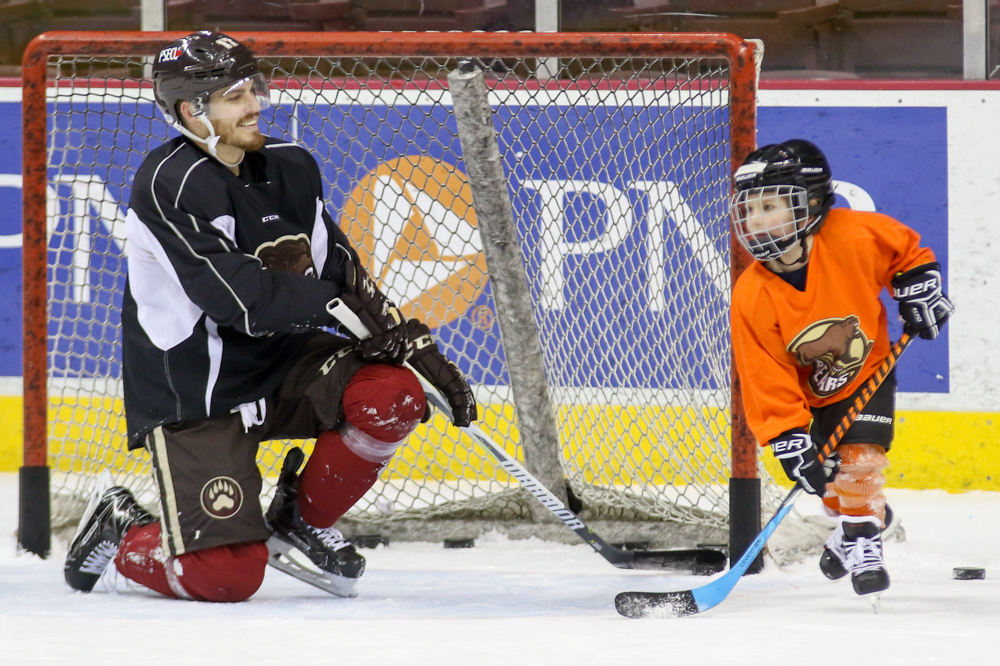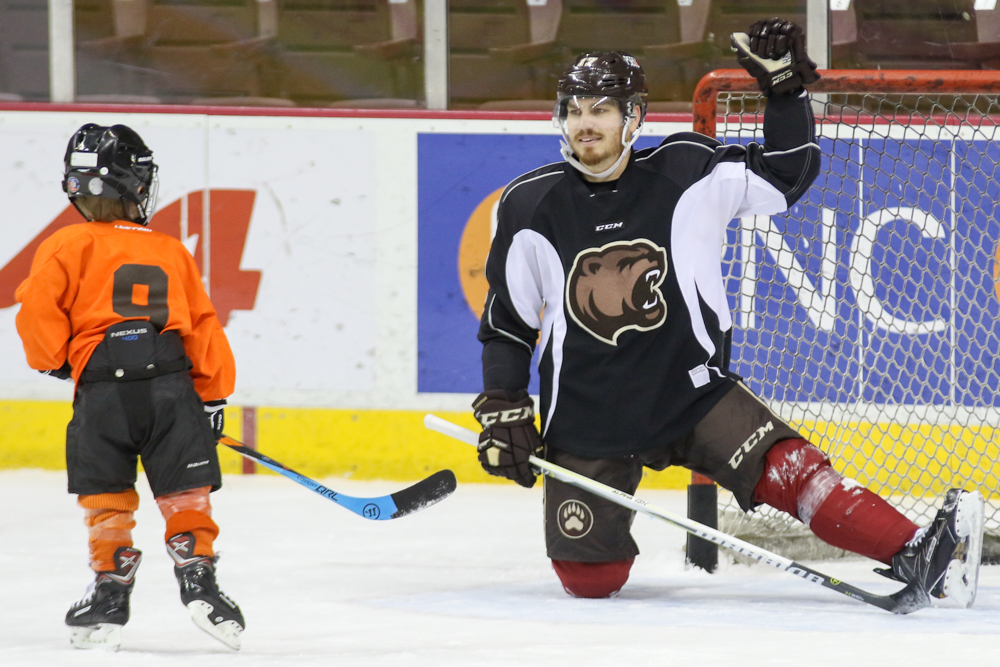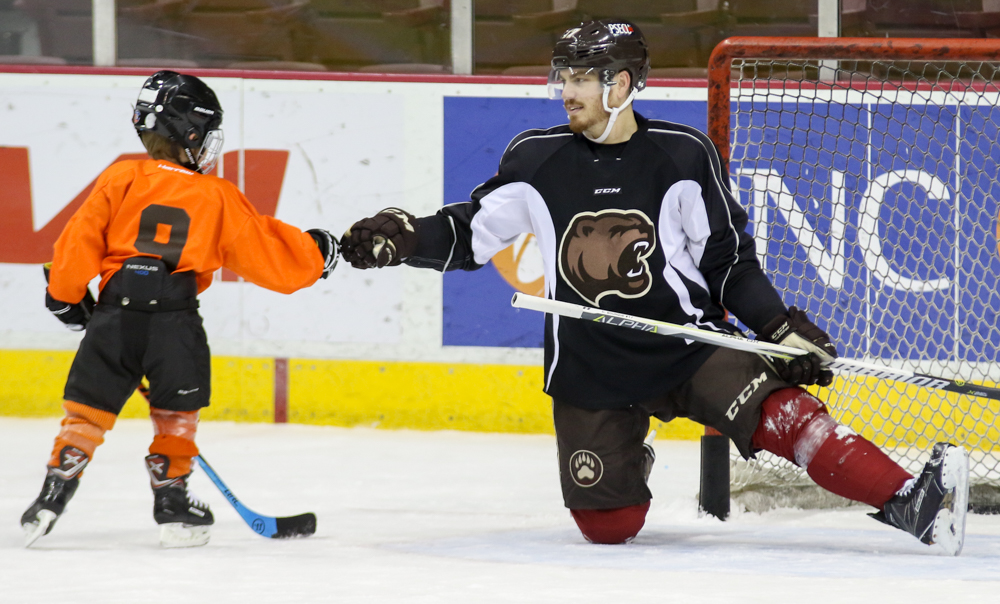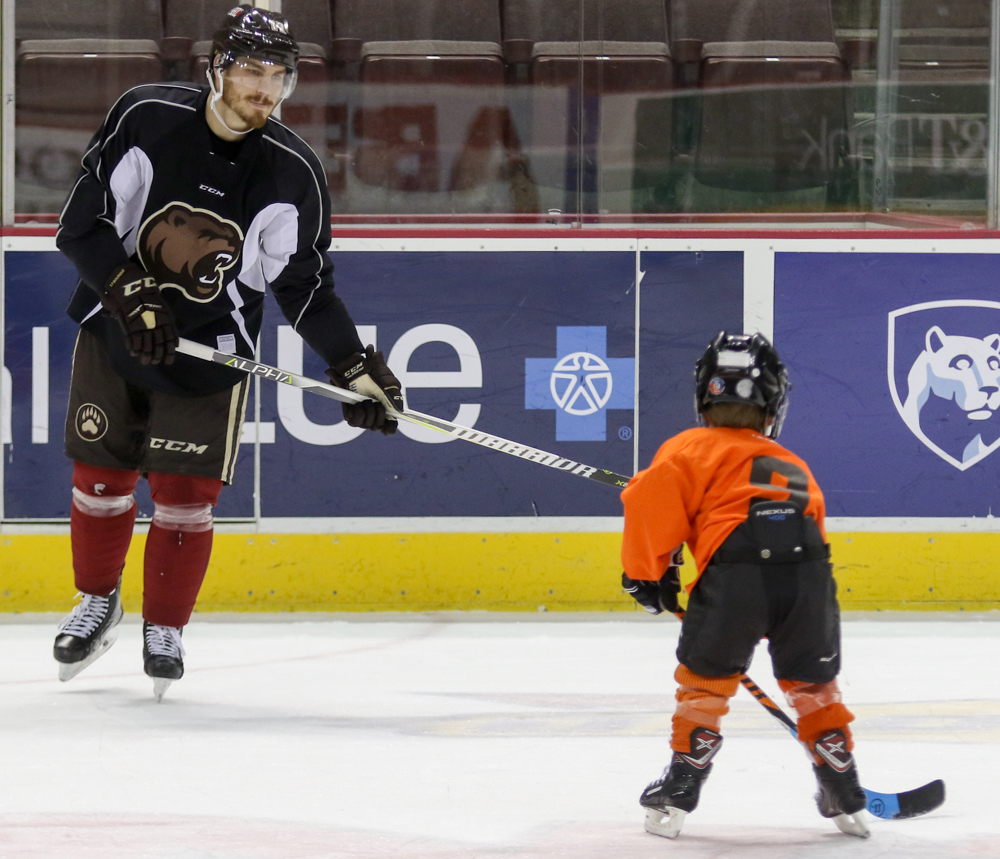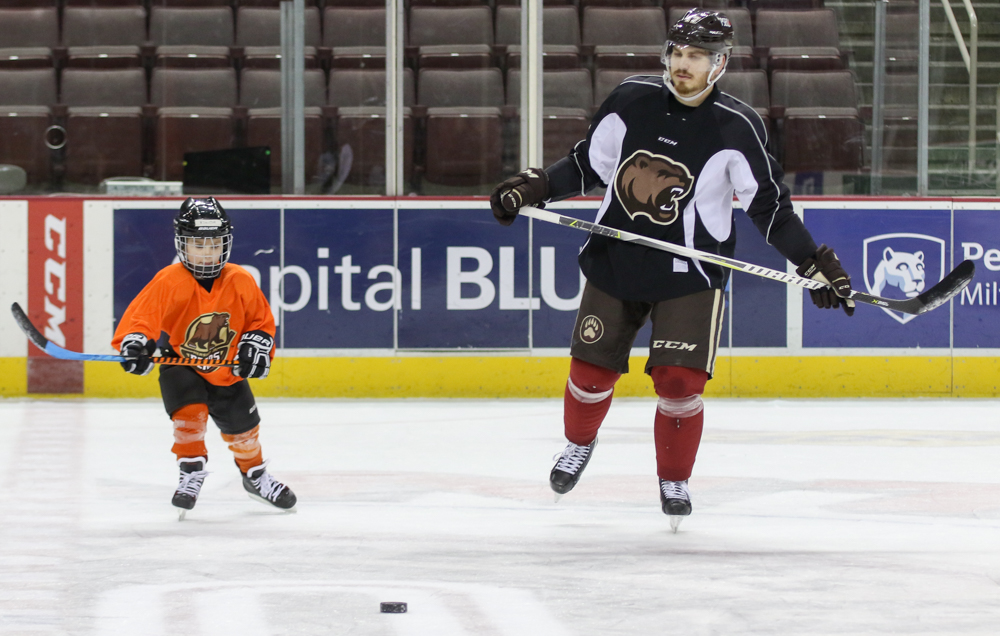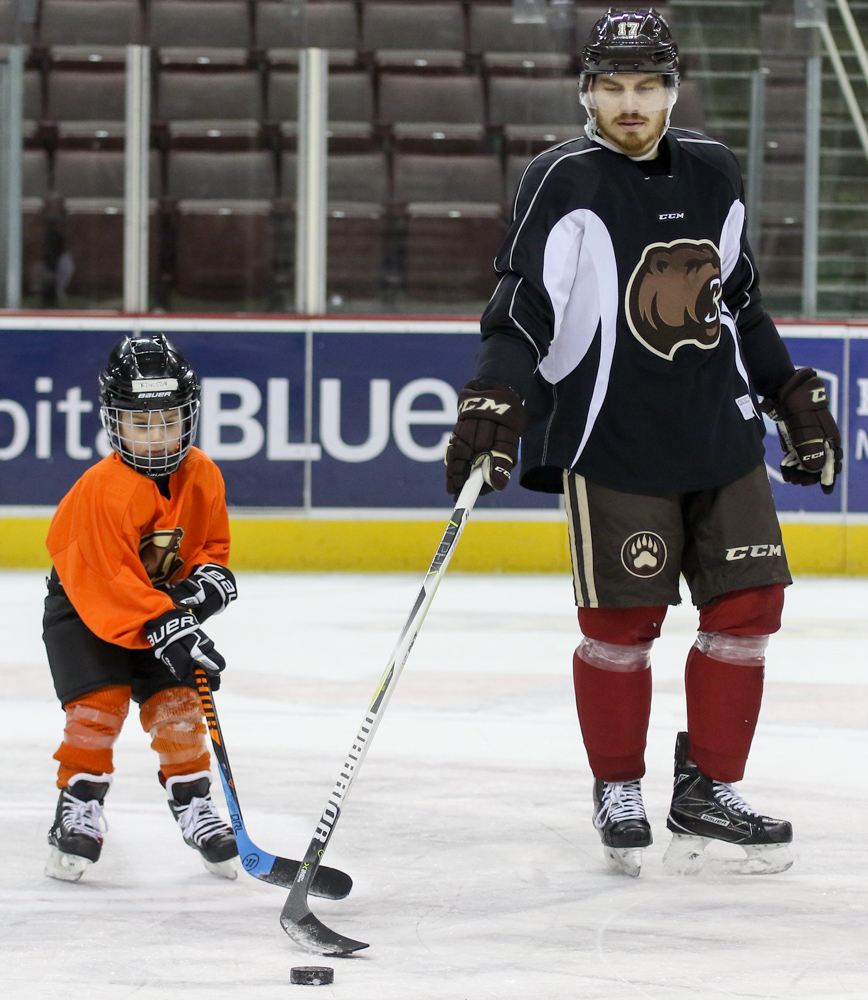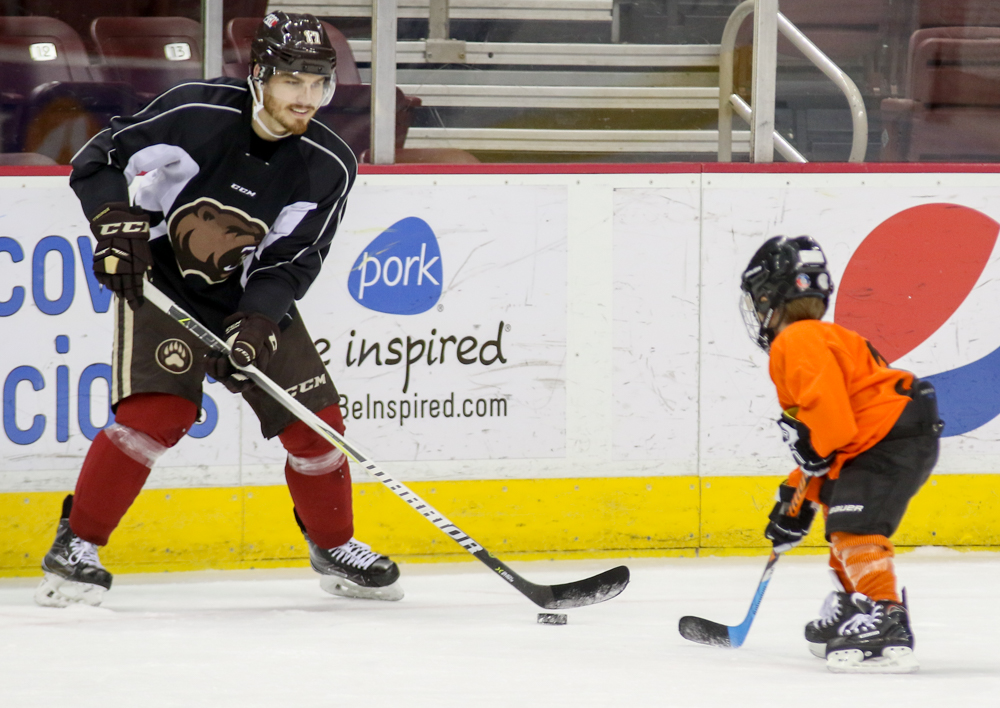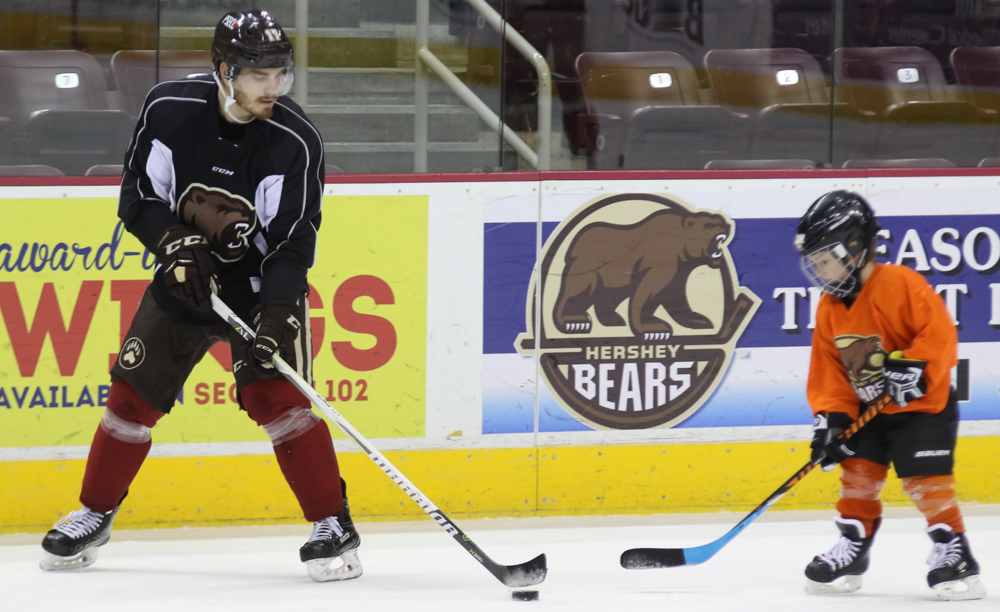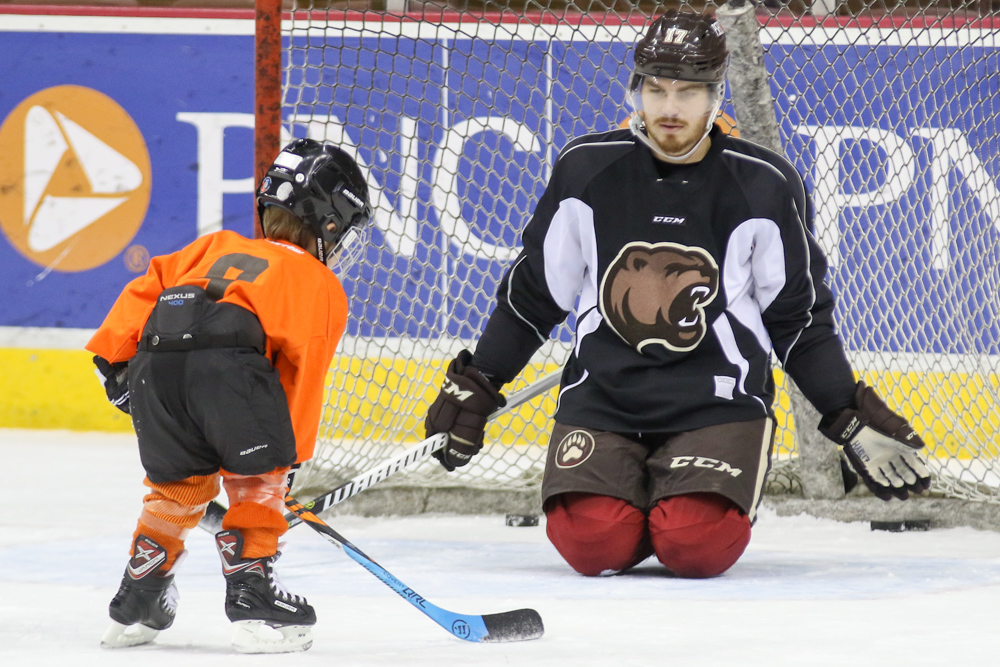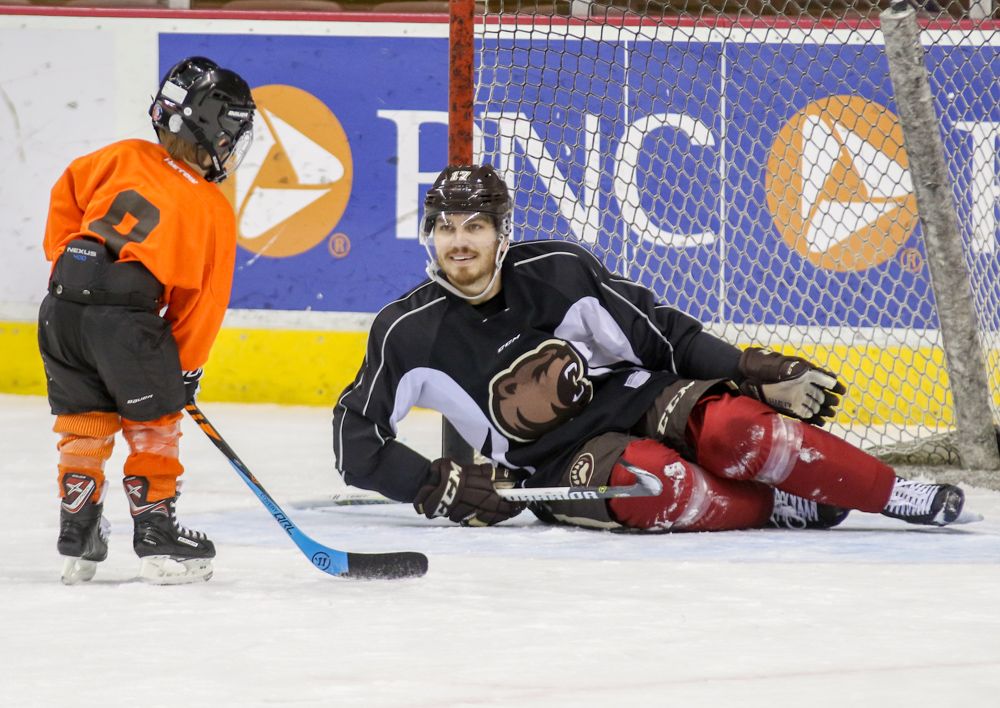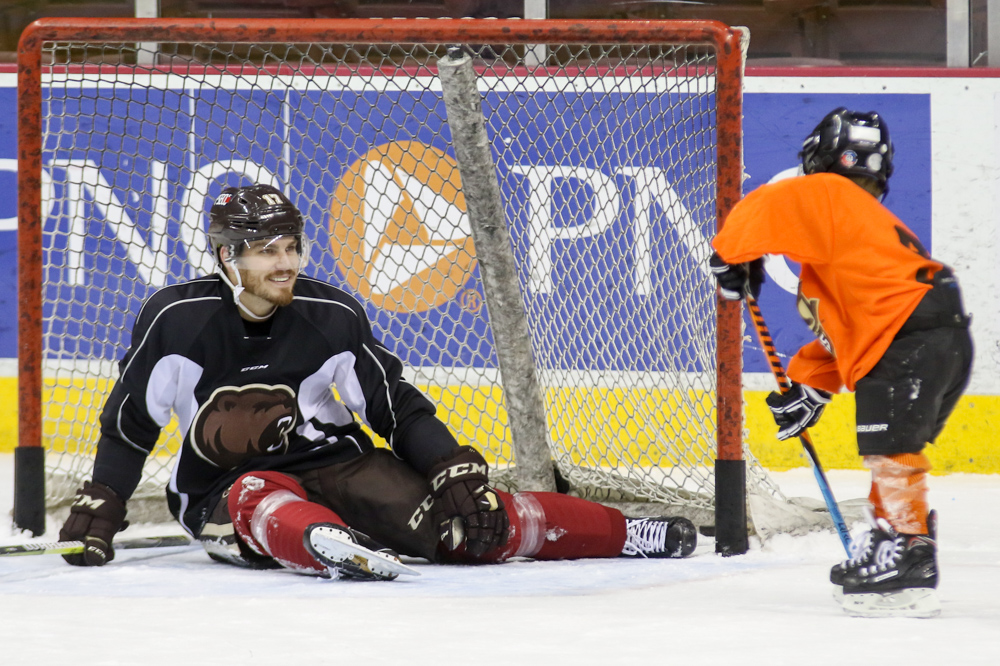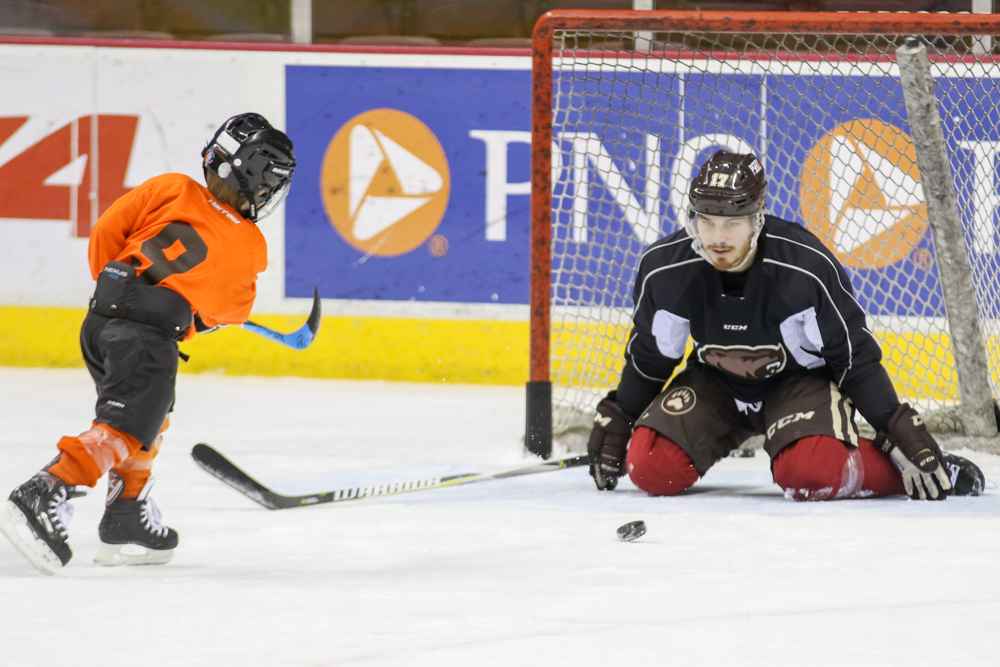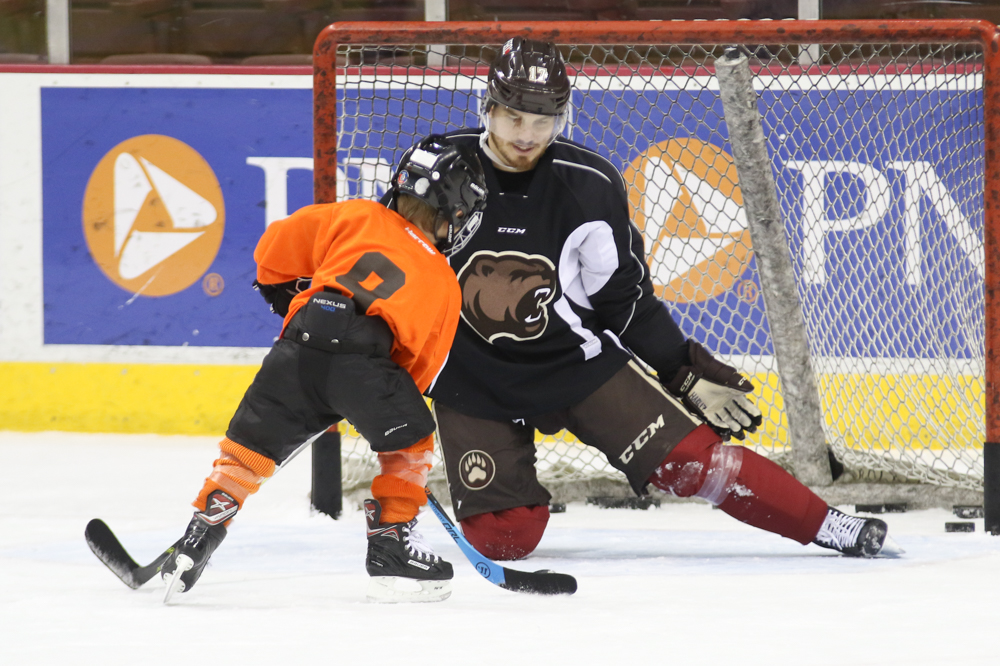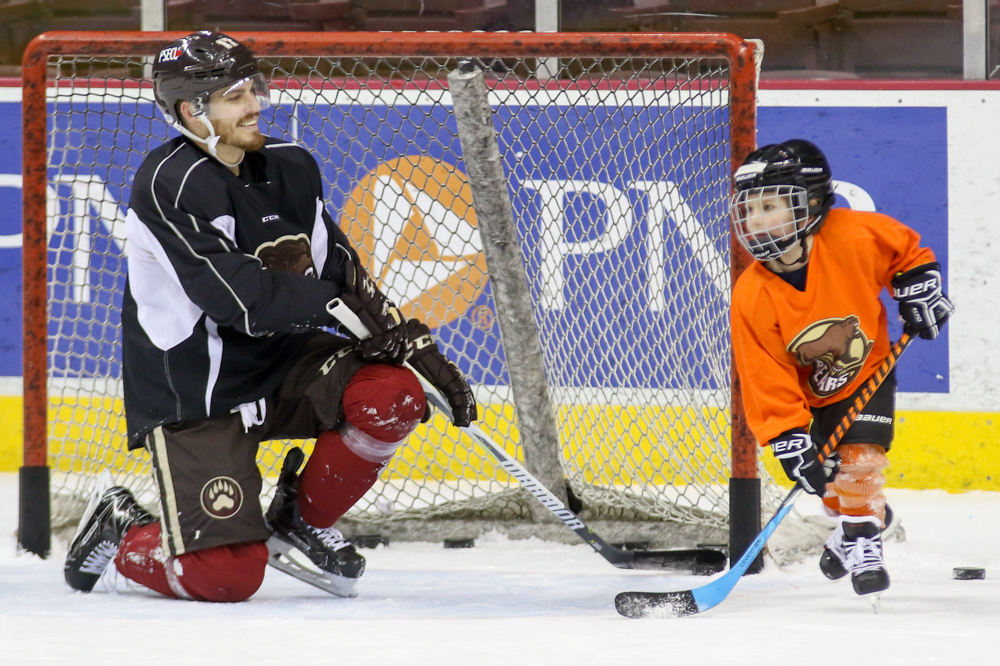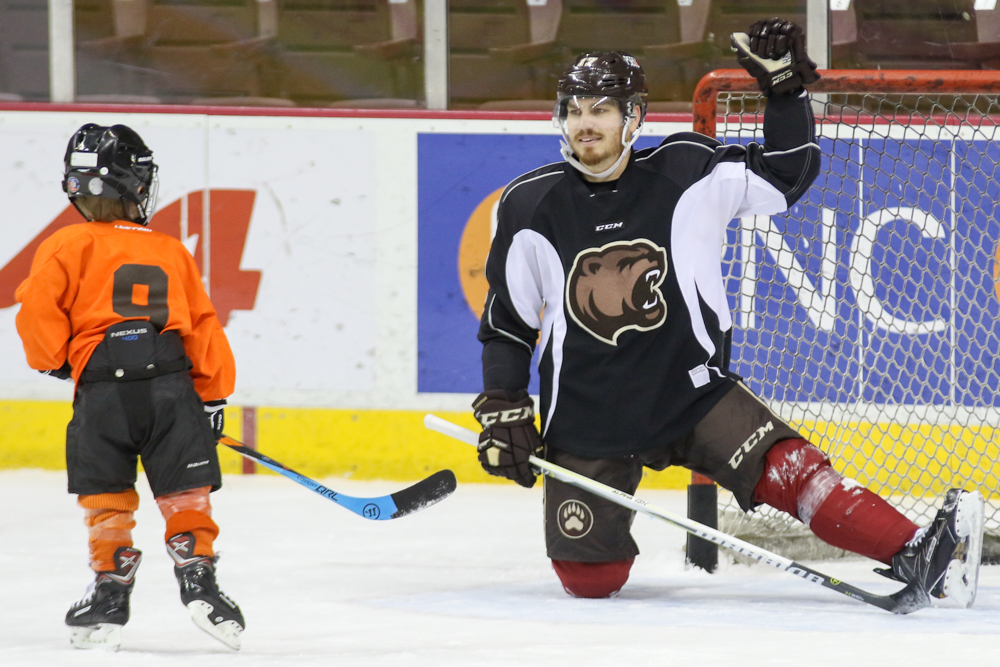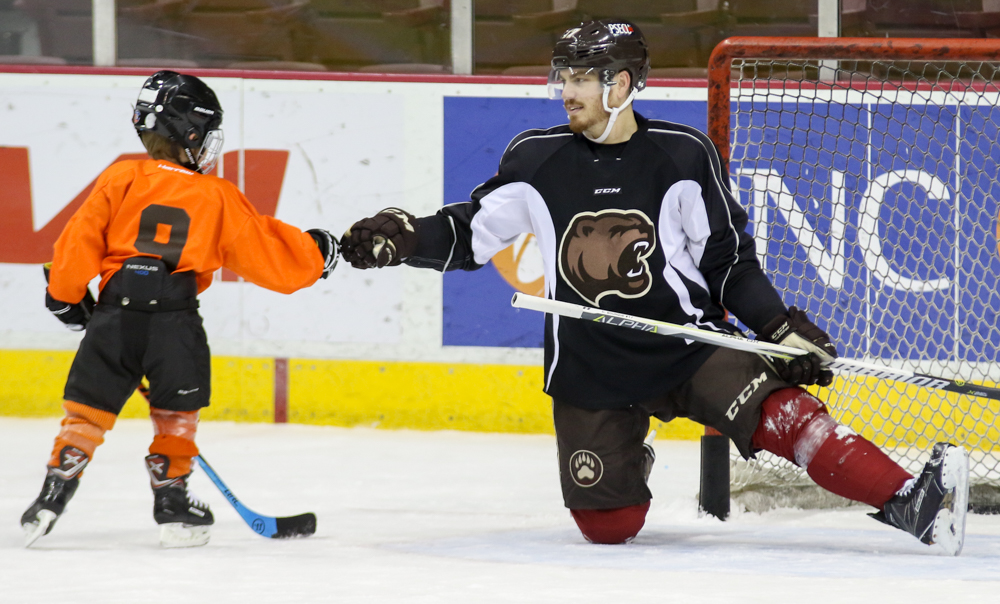 Chris Bourque's Olympic dream to become family affair in South Korea
In 1998, a 12-year-old Chris Bourque visited Nagano, Japan to cheer on his father in the 1998 Winter Olympic ice hockey tournament. 20 years later, a 5-year-old Kingston Bourque will cheer on his father as Chris will represent the USA in Seoul, South Korea.
Kingston spent some time with his dad before Chris' media availability on Friday morning, skating together after the Bears first practice coming off of a holiday break.
That holiday break became a time of celebration for the Bourque family as Chris was named to the Team USA Olympic roster on New Year's Day at the 2018 Winter Classic. "Ecstatic," is how Bourque described his family's reaction to the news. "I don't really know if you can describe it. It's a feeling that I've never had before in my life when I got the call saying that I was going to be on the U.S. Olympic team. You don't really say anything, you just hug and get excited. Everybody was just so pumped."
Bourque's parents, uncle, children, and wife will all join him at the Olympic games in February. "My wife obviously has made a lot of sacrifices for me to be able to pursue my dreams," said Bourque. "Not only as a professional hockey player but going over South Korea, she's followed me over to Russia, over to Switzerland. A lot of the hard work goes with the family as well with my wife and kids. I can't be happier."
The Olympics are the grandest stage in the world for all sports and Bourque will be part of the entire experience, something that hasn't hit him yet. "I don't think I will until I get there. I'm going to be able to go to the opening ceremonies, and that's going to be an experience walking with fellow U.S. Olympians and with the flag and everything that comes with that – with the other countries being there and it's going to be insane. It's bigger than hockey. It's bigger than that; it's representing your country and having so many eyes on you at such a big stage, and it's an opportunity that the guys on the team that got selected this year probably wouldn't have if the NHLers were going.
"I think surreal is the word that I'm going to be using a lot here. It still feels like a dream to me. Like I said I don't think I'll really fully get it until I get to the Olympics. I really appreciate all the text, all the tweets that I've gotten from my fans and family and friends. It really means a lot. And it goes to show how much support I have. I'm really looking to put on a good show for my friends and family and fans and hopefully come back with the gold."
The games are played on an international rink, which is 15-feet wider and allows more space, something that Bourque is looking forward to. "There's actually a big difference," he said referring to the comparison of North American rinks to Europen rinks. "You get a lot more space, a lot more time with the puck. It's a lot different. I enjoy playing on it. I think it kind of benefits my game with a lot more space and time to make plays. It's an adjustment that I've made before, so I don't think it will be too much of an adjustment."
Bourque was also named to the AHL All-Star game after the Olympic announcement as well, his sixth selection, tying an American Hockey League record. "Any time you get named to an All-Star team it's an honor, especially when you have the coaches and players voting on who goes. It's kind of the ultimate sign of respect that your peers and people that you're playing against thinking that you're one of the top players in the league. It's something that I don't take lightly. I'm very honored to go to the All-Star Game and represent Hershey."
While the excitement is at a high for Bourque from all around him, there's still hockey to be played in Chocolate Town, and his current team is still looking to string some wins together. "We haven't really built off our wins. I think that's something that we need to do here in the second half is kind of build off the momentum that we're gaining when we do have those big ones and not kind of take a step back. Seems like all year we're just taking a step forward and taking a step back and not really gain any ground. Just play more consistent. I think we'll be fine."