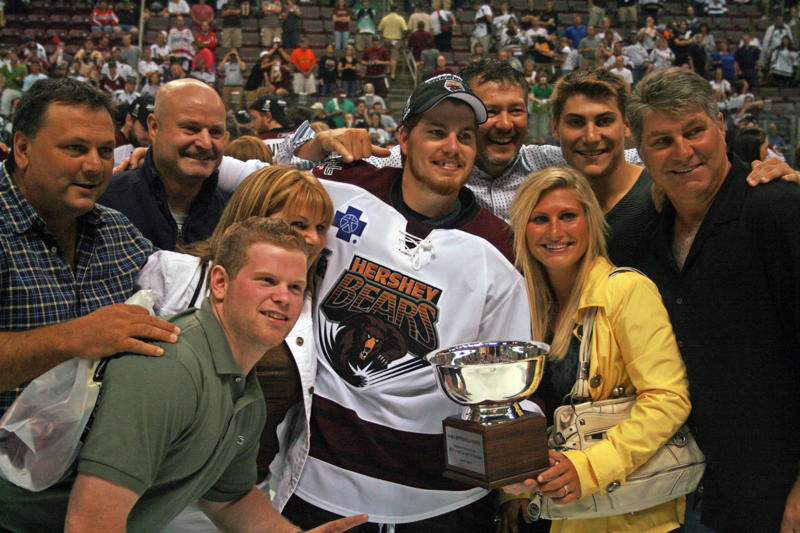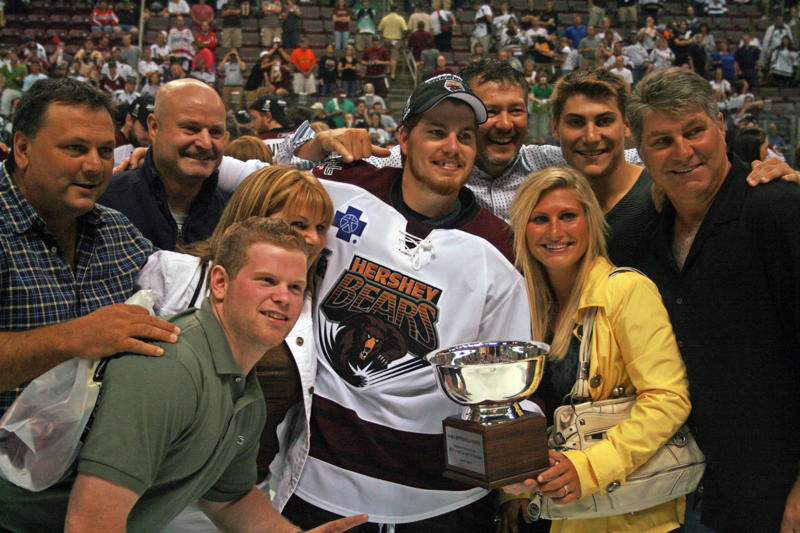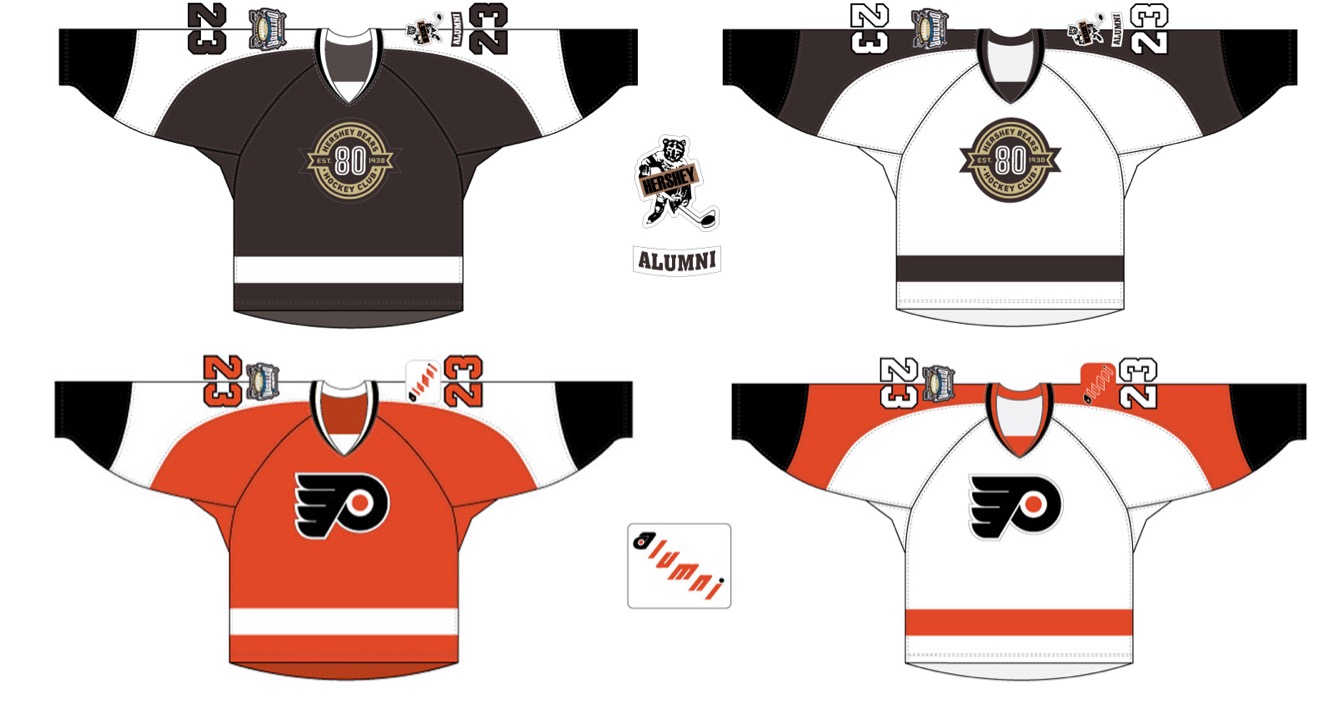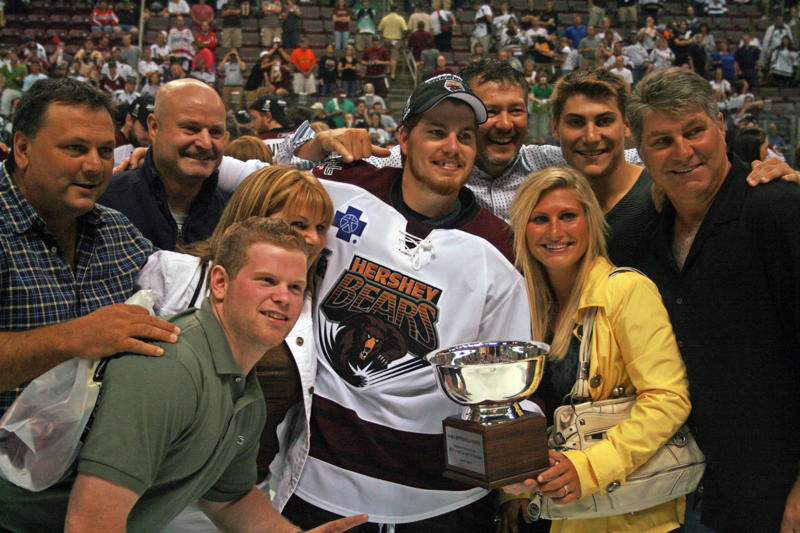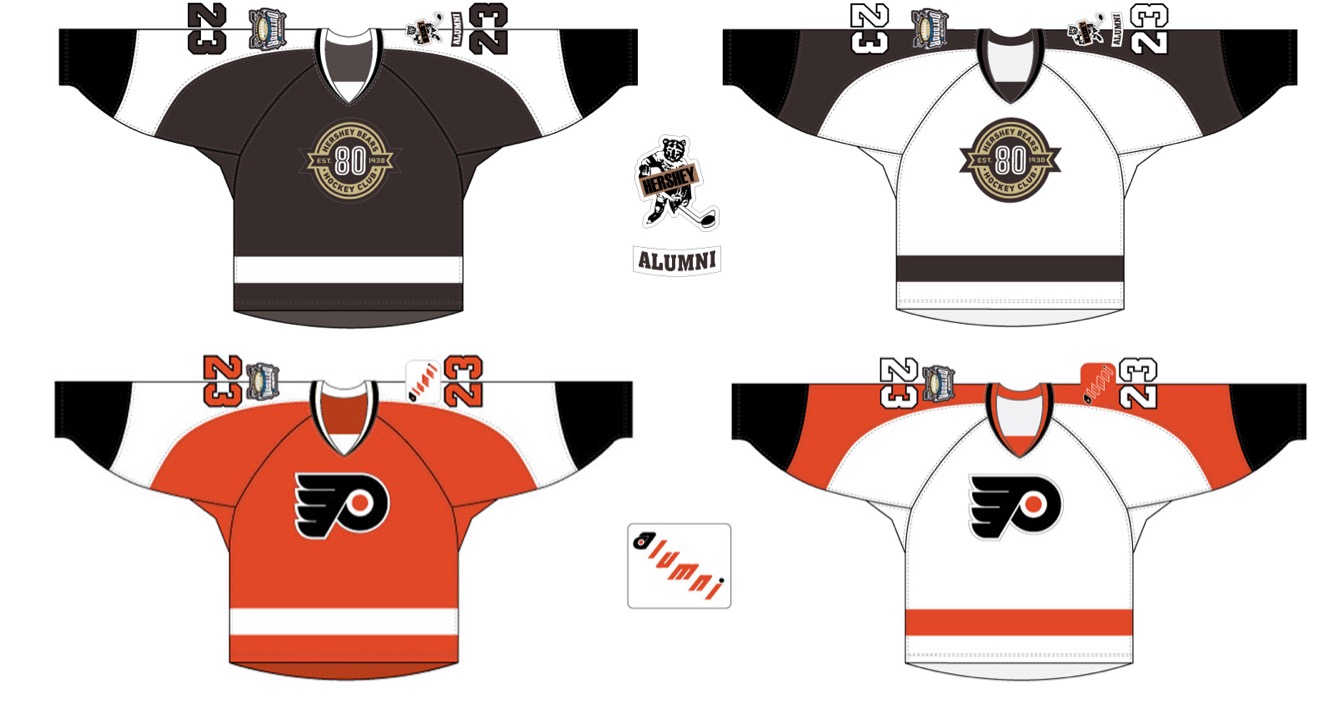 Ray Bourque, Arsene, Mink headline Hershey Bears alumni game roster
Tuesday evening, the Hershey Bears announced a late addition to their alumni game roster.
Father of Chris Bourque and Hockey Hall of Famer Ray Bourque will join 18 former Bears players in a match-up against the Philadelphia Flyers alumni team.
Some of the former Bears putting on the Chocolate and White again will be Calder Cup champions Dean Arsene, Graham Mink, Quintin Lang, and Nick Kypreos.
The teams also unveiled their jerseys for the game. Both squads will wear two jerseys for the game, switching after the first half.
Full rosters and press release below:
(Hershey, PA- January 9, 2018)-The Hershey Bears have announced that Hockey Hall of Fame member Ray Bourque will play in the 2018 Capital BlueCross Alumni Game, set to take place on Friday, Jan. 19 at Hersheypark Stadium. The Bears also announced updated rosters for the Alumni Game today, and Bourque will skate for the Hershey Bears Alumni as they battle the Philadelphia Flyers Alumni Association as part of the 2018 Capital BlueCross Outdoor Classic.

Bourque is widely considered as one of the best defenders in the history of the National Hockey League, and holds the record for most career goals, assists, and points by a blue liner. The long-time Boston Bruin won the Norris Trophy as the NHL's best defender five times, and claimed the Stanley Cup as a member of the Colorado Avalanche in 2001.

While he never played for the Bears, the Bourque name has been synonymous with Hershey. Ray, the father of Hershey forward Chris, and former Bear Ryan, has been a long-time supporter of the Bears, and will skate alongside some of Hershey's all-time greats, including several of Chris' former teammates

The Flyers Alumni Association will ice a team that features the famed 'Legion of Doom' line of Hockey Hall of Fame member Eric Lindros, John LeClair, and Mikael Renberg. Recent stars Danny Briere and Kimmo Timonen will also play, as well as members from the Flyers 1974 and 1975 Stanley Cup Championship teams.

The Bears also unveiled the jerseys which will be worn by the Bears Alumni and the Flyers Alumni Association for the special event. The Alumni Game will feature two halves. At the intermission, the two teams will swap jerseys, with one team donning white sweaters, while the other switches to dark. Both the dark and light Bears and Flyers Alumni jerseys will be auctioned off to benefit the Hospice of Central Pennsylvania, the American Cancer Society, and the charitable causes of the Philadelphia Flyers Alumni Association.

Admission to the Alumni Game is included in ticket packages to the 2018 Capital BlueCross Outdoor Classic. Packages start at just $59 and also include a free 2018 Hersheypark Pass for One-Day Admission (valid thru July 31, 2018), admission to Pepsi Fan Fest, and admission to the Capital BlueCross Outdoor Classic on Saturday, Jan. 20 as Hershey hosts Lehigh Valley. Tickets are available at the Giant Center box office, by phone at 717-534-3911, or via HersheyBears.com. Fans must have a ticket package to the Outdoor Classic to attend the Alumni Game.

Full rosters for the 2018 Capital BlueCross Alumni Game are below. Rosters are subject to change.

Hershey Bears Alumni
Greg Amadio
Dean Arsene
Dennis Bonvie
Ray Bourque
Freddy Cassivi
Mark Freer
Bryan Helmer
Andrew Joudrey
Boyd Kane
Nick Kypreos
Quintin Laing
Mitch Lamoureux
Mark Lofthouse
Mike McHugh
Graham Mink
Vinny Prospal
Phil Sauve
Rob Shearer
Pascal Trepanier

Coaches/Trainer
Doug Yingst
Dave Fenyves
Dave Parro

Justin Kullman
Dan Stuck

Flyers Alumni Association
Arron Asham
Danny Briere
Jesse Boulerice
Terry Carkner
Jeff Chychrun
Riley Cote
Doug Crossman
Todd Fedoruk
Larry Goodenough
Al Hill
Darren Jensen
Bob Kelly
John LeClair
Eric Lindros
Neil Little
Brad Marsh
Brian Propp
Mikael Renberg
Kimmo Timonen
Jim Watson
Joe Watson
Rob Zepp

Coaches/Trainers
Bill Barber
Bernie Parent
Paul Holmgren
Tim Kerr

Dave Culp
Jim Evers
Dave Settlemyre